The Mile High Club still eludes me, and I'll never hit 500 home runs, not with all the steroids in the world.
But last Thursday, I joined the ranks of another exclusive set–this one of die-hard east coast skiers, and perhaps even more prestigious.
For the record I did it with Naked Viking Man, Girl in Bikini, and an army of green t-shirts that read "I like big bumps and I cannot lie."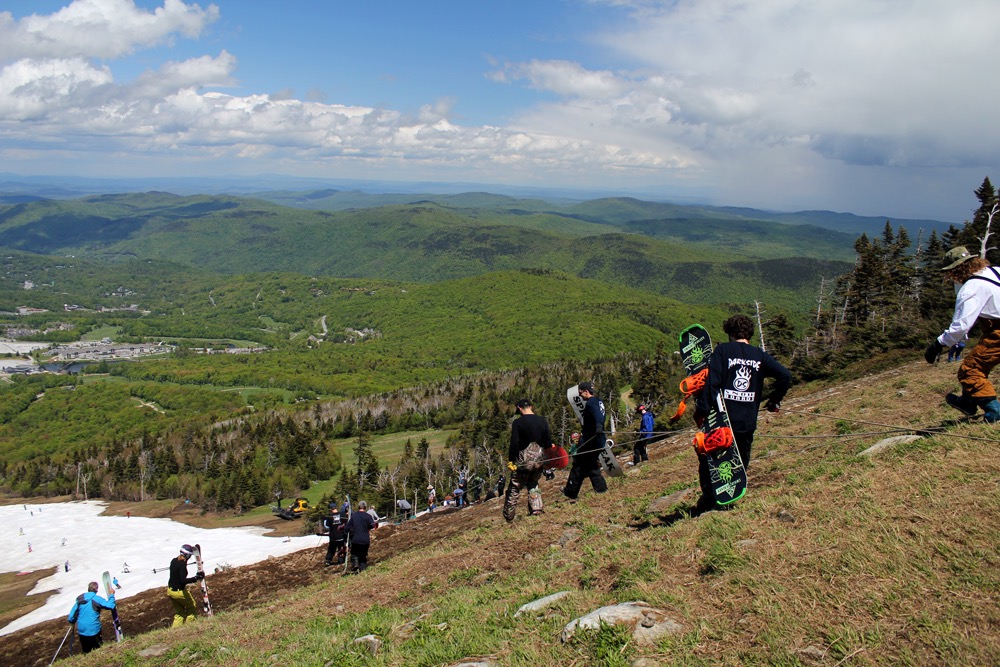 We scored a day of lift-served skiing at Killington in June. By The Beast's own records, it's been 15 years since anyone's done that.