The sticker is modeled after one of the most iconic images in skiing: a rectangle with two lines of elegant, efficient text offset by white and red: "Mad River Glen: Ski It If You Can't Ski Hickory."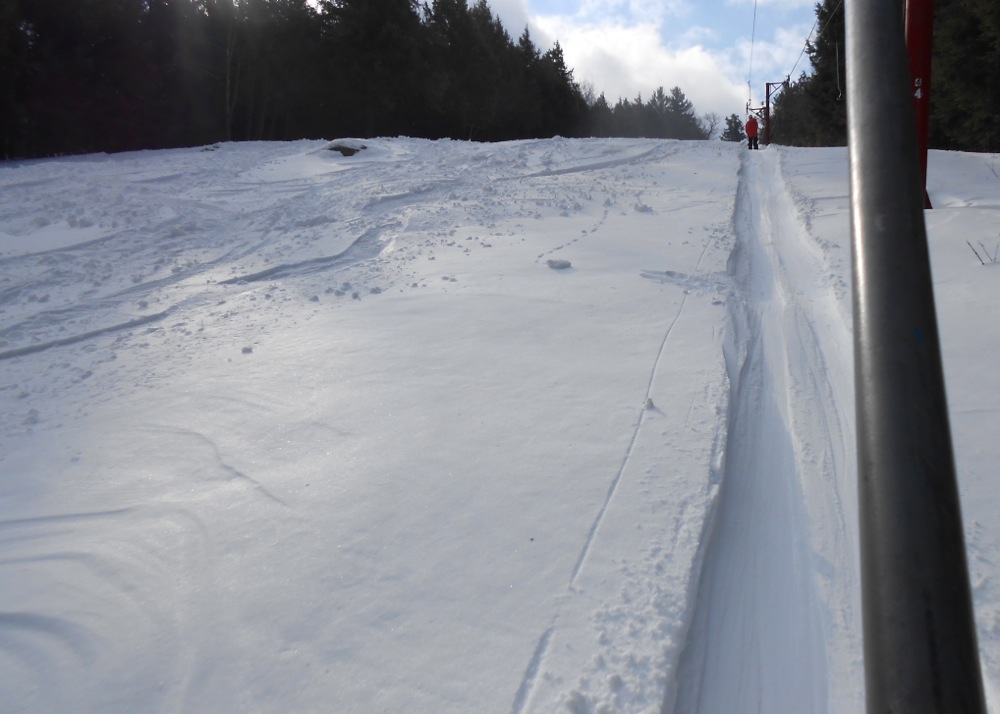 When I first saw one, I chuckled at the different possible meanings presented by both the original and the parody. Like too many New York State skiers, though, I continued driving right past Hickory Ski Center on my way to Gore for years without much consideration for the mysterious mountain in Warrensburg.
I knew the place operated on a similar principal to that at Mad River: preserving the classic, pre-corporate ski experience. Unfortunately, part of that experience means Hickory doesn't have any snowmaking, and in recent seasons sparse snowfall in the southern Adirondacks has left it closed more often than not.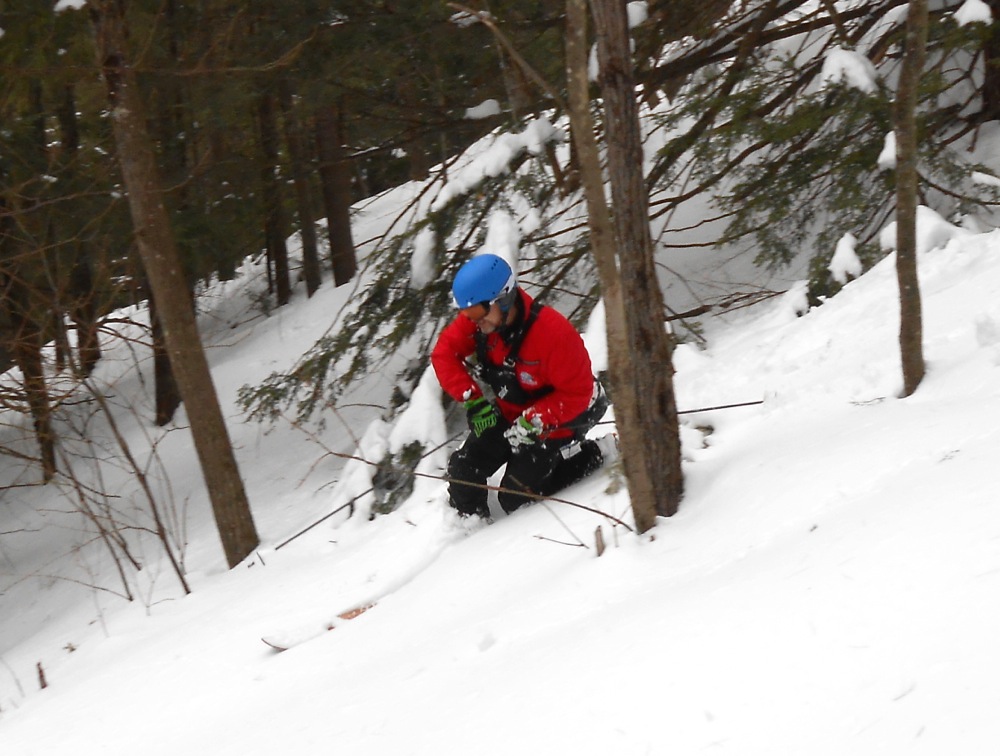 This week, though, with a nearly perfect storm gracing much of the northeast, I managed to take in my first dose of Hickory Saturday morning. Ironically enough, my adventures over the previous three-day stretch had been served by the venerable single chair on the slopes of General Stark Mountain.
Further northeast than Hickory, Mad River had been in the storm's sweet spot, picking up 22 inches of light powder that often skied deeper in the trees thanks to the wind. When I left Friday afternoon, every stash I knew had been skied, although everything was still in magnificent shape with packed powder and wind drifts.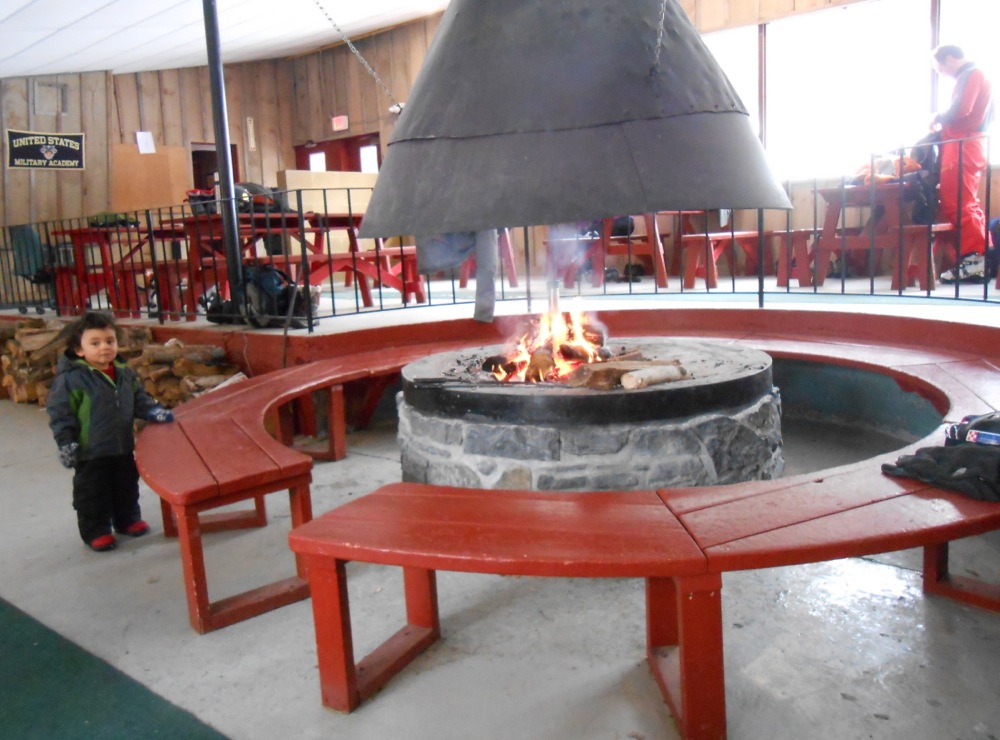 Hickory doesn't operate midweek, though, so when I pulled into the parking lot Saturday morning, an entire mountain of lift-accessed, in-bounds, completely untouched lines awaited me and the approximately 200 others who would show up throughout the day. Sure, the snow totals hadn't been as high there, but the lucky few of us who gave Hickory a try were certainly rewarded.
When I mention that the untracked snow was lift-served, I should point out that Hickory operates entirely on surface lifts. There's a handle tow up to the lodge from the parking lot, a lower-mountain T-bar, and the succession of Poma 1 to Poma 2 to get from the base to the top of Winfall, the trademark steep fall-line run that's prominent from a distance.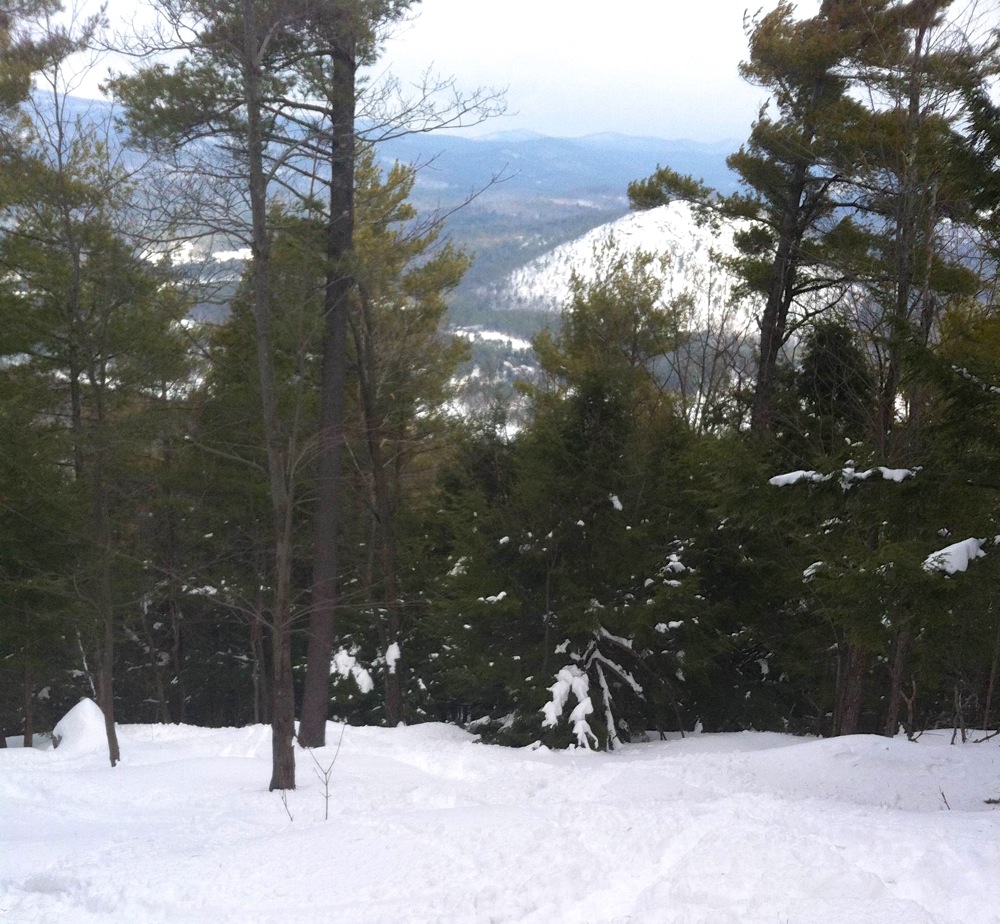 When I say that Hickory is driven by the old-fashioned spirit that drives Mad River, I should point out that Poma 1 is still driven by a carbureted Ford in-line six cylinder engine pulled from a car in the early 1970s. The ski experience doesn't get more authentic. The lodge and facilities are all-original and one cat does some bare-bones grooming on the lower mountain trails. Tickets are inexpensive and the folks who sell them and who operate the lifts and patrol the trails do so as volunteers.
Hickory is a local's paradise, and I had the privilege of being shown around by Sean O'Neil, a volunteer who spends his work week at Tumblehome Boat Shop, a fixture on Rt. 28 between Warrensburg and Wevertown en route to Gore from the south. Sean gave me a tour of the lodge and led me down some of his favorite tree runs.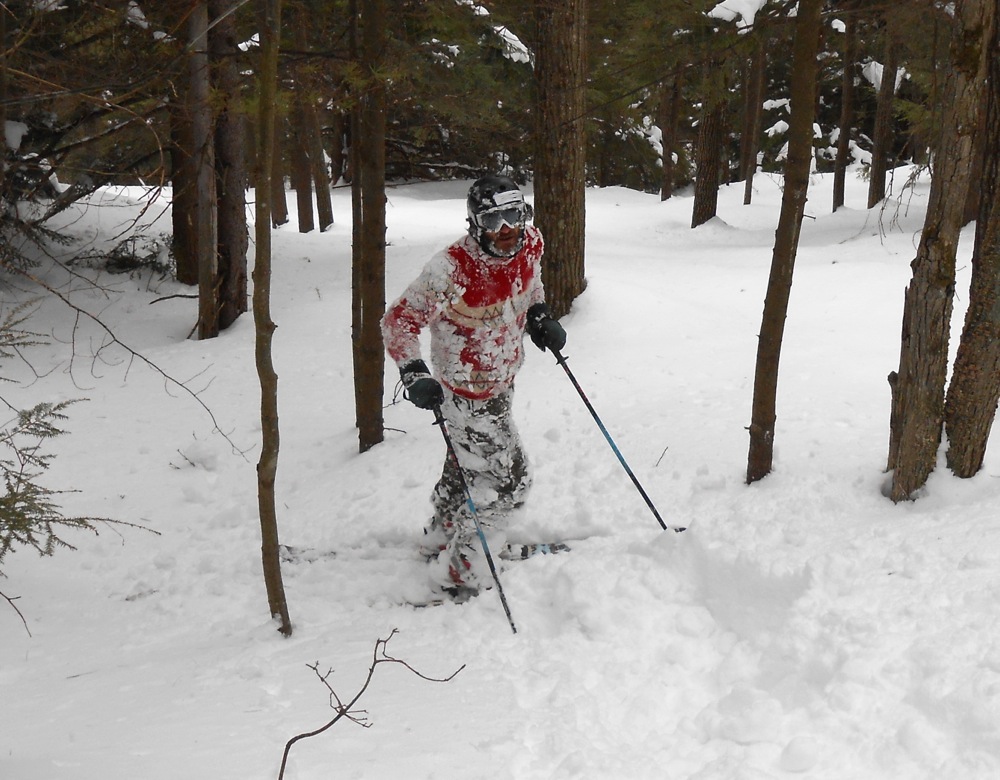 As afternoon approached, March sun cooked the snow to a heavy and sticky consistency, but Hickory had already won me over. It's difficult to explain how I managed to spend the previous 21 years so close by without skiing there.
The people are friendly, the place is magnificent, and local or not, expert or beginner, you can ski it. I highly recommend you do.