The Mile High Club still eludes me, and I'll never hit 500 home runs, not with all the steroids in the world.
But last Thursday, I joined the ranks of another exclusive set–this one of die-hard east coast skiers, and perhaps even more prestigious.
For the record I did it with Naked Viking Man, Girl in Bikini, and an army of green t-shirts that read "I like big bumps and I cannot lie."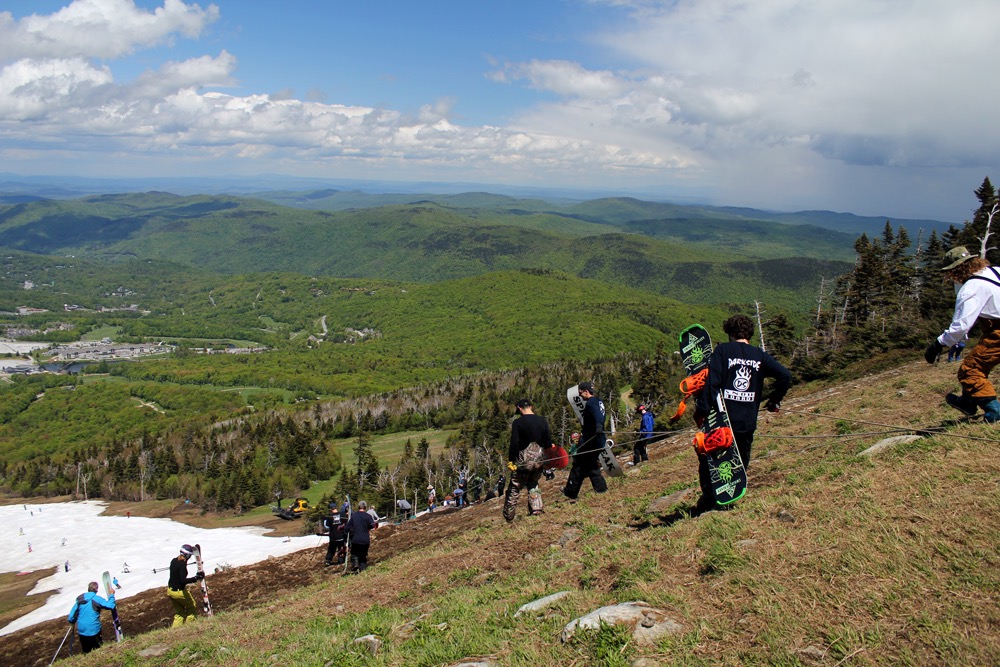 We scored a day of lift-served skiing at Killington in June. By The Beast's own records, it's been 15 years since anyone's done that.
For those who couldn't taste the glory in person, think sunscreen, beer, and hot dogs, with a touch of Vermont springtime funk on the breeze.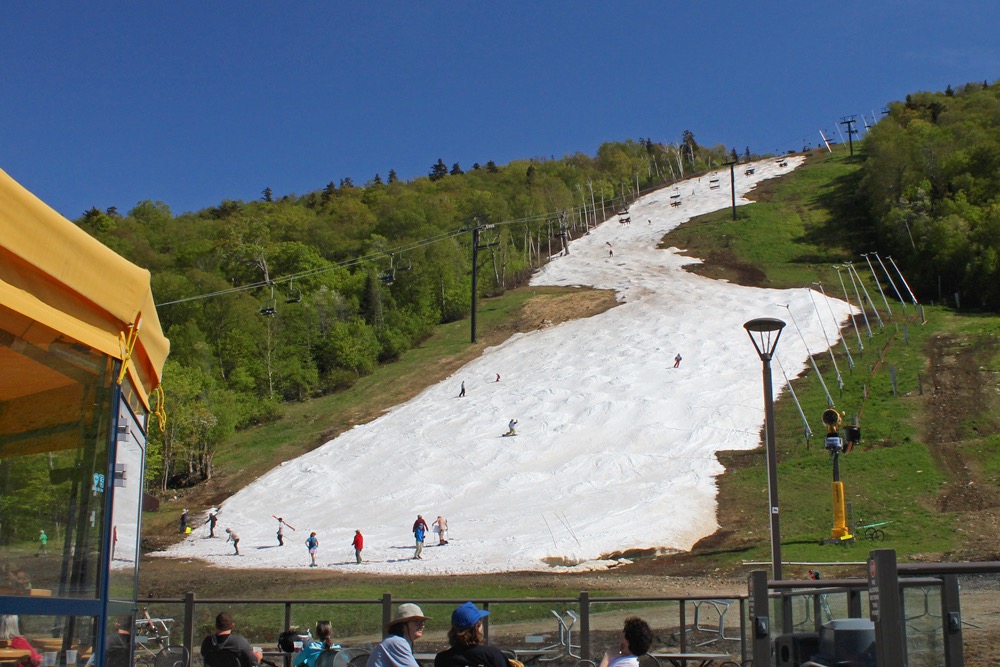 The Superstar Glacier's snowpack put in a continuous 9-5 day, with just one maybe-20-foot mud patch emerging mid-afternoon. Most in attendance slid over it with style.
True to New England weather patterns, the day saw everything from dark clouds and rain to bright blue skies, with sunshine prevailing in the end.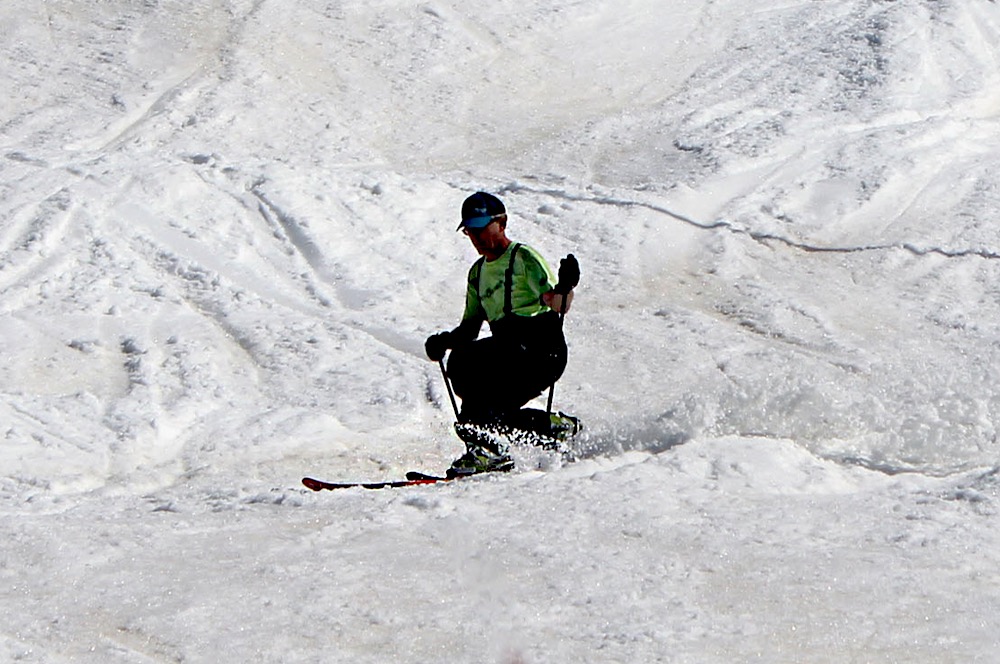 Killington's snow reporting team dutifully warned that "we will not be pushing snow to the load and unload of Superstar Express, so guests will be required to walk to and from the lift and carry equipment on the chair."
In spite of the DJ on the patio, the required walk provided the day's finest entertainment. The top 50 or so vertical feet, one of Superstar's steepest pitches, lay completely snowless, with muddy rocks adding spice to the downclimb.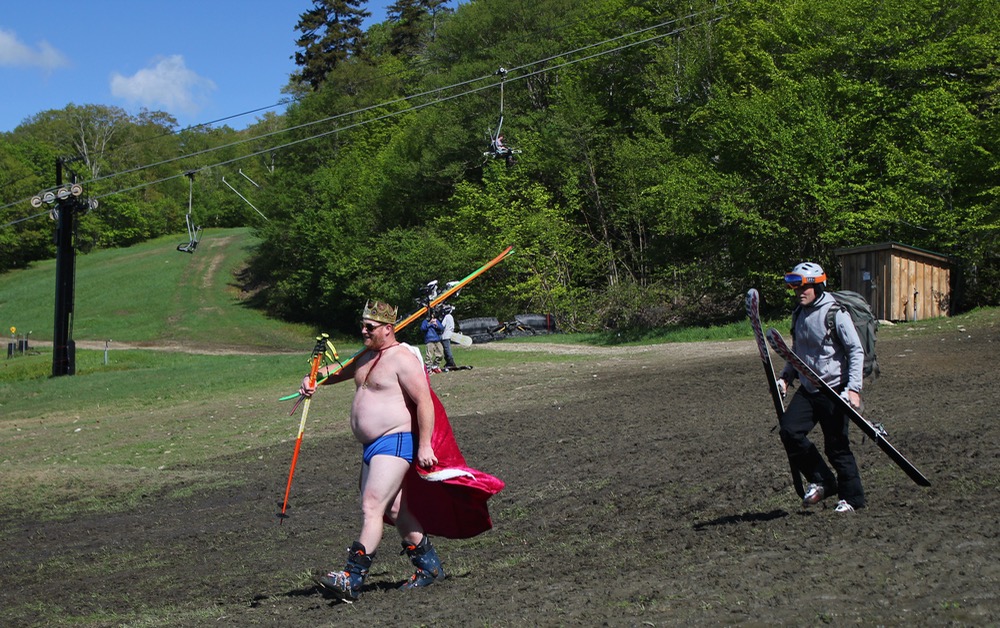 Channeling their inner ski mountaineers, Patrol set three fixed ropes from the tiller of a cat, then kicked back to watch young and old teeter down to the snow patch.
Hot dogs and hamburgers ran a ski-area-modest $4.40, with $4 draft beers. In case you didn't hear, the skiing itself was free. Bashing east-coast bumps in the first month of summer, of course, was priceless.