November is a dangerous time of year for productivity. If you're like me, you've got a few extra tabs open in your browser at any given moment: one for NOAA, another for your blogging ski-weatherman of choice, and maybe another for a favorite mountain.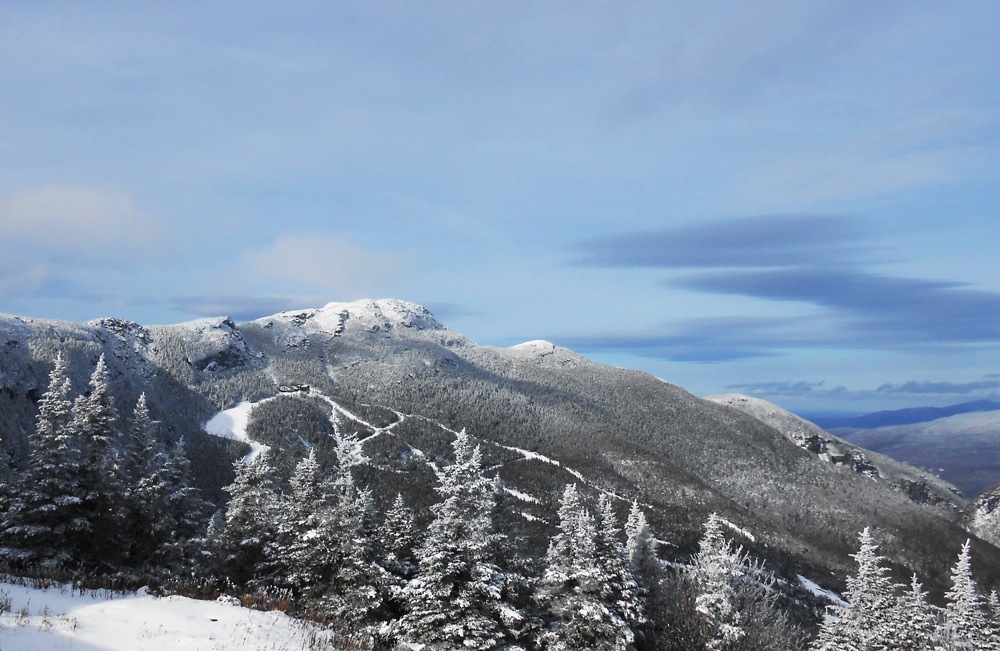 With rumors flurrying last week about a few inches here or a foot there and with Killington's trusty machinery as a fallback, I knew I'd be on snow come Saturday morning. The question was where.
For the first time since I learned to ski at age five, the season snuck up on me. I'm usually watching powder edits by mid-August and scraping off summer wax in early October, just in case. Fresh out of college and living in a new town with a job, though, I had other things on my mind this year. When temperatures started to dip toward the end of last month and pictures of dusted peaks began popping up online, I almost wasn't ready.
Almost. On November 1, with my thermostat reading a steady 50 degrees, I had to cave and switch on the electric radiators in my apartment. At the turn of that dial, something snapped and the usual rush of preseason excitement hit me.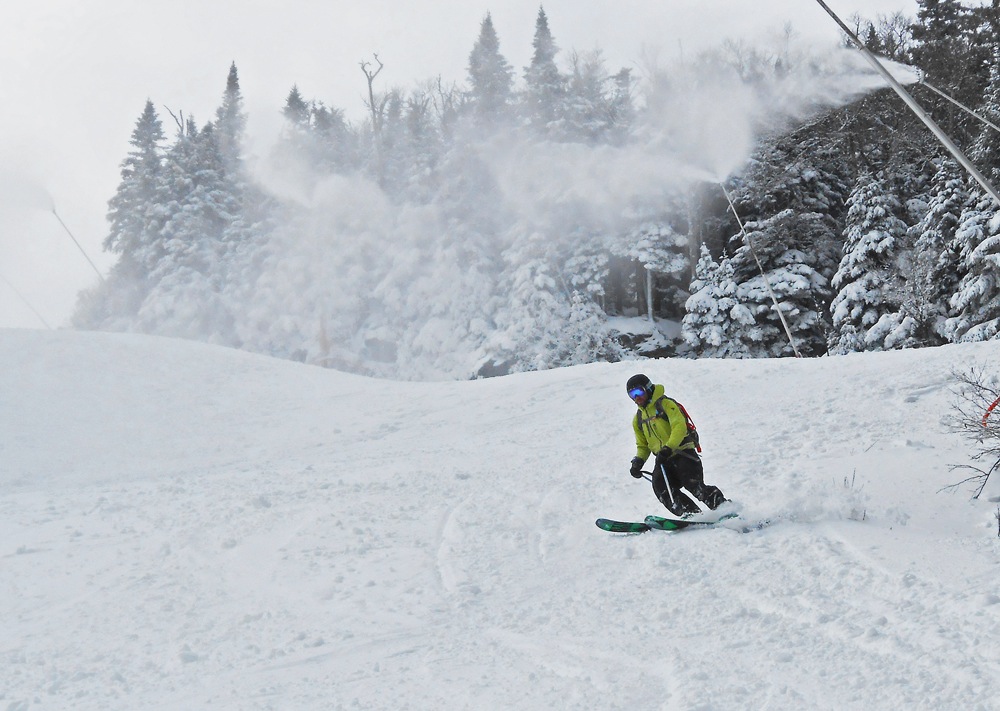 This time, though, it had less than two weeks to go from zero to full-throttle. Like clockwork, I pulled into the parking lot at Stowe Saturday morning to see snow guns blasting all over the mountain and skiers of all ages booting up alongside their cars. I'd never skied there before, but I immediately felt at home. That first step onto a few inches of snow, man-made or not, offers surer footing than any surrounding mud or ice.
Ted and I chose Stowe for the natural snowfall totals we'd seen. We made it to the top in about two hours, the guns' spray alternately refreshing us under midday sun and stinging our faces in the cooler, shaded areas. Mountain-ops employees waved and said hello as they made runs up and down, trying to decide whether to close the valves or let things keep cranking.
Most of the other skiers we saw didn't climb as high as we did, and the few with whom we shared the summit lodge's deck for lunch were friendly. The snowfall totals didn't matter so much in the end since we chose to descend under the guns, where the coverage would be predictable.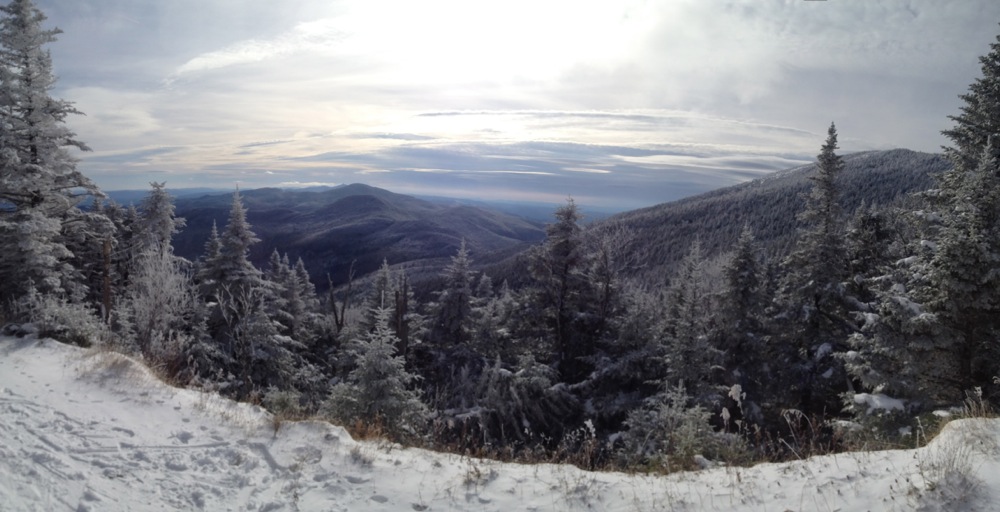 The snow was sticky, the kind that catches you off guard on early spring days, almost sending you forward over the handlebars when you hit a patch. The trails we skied were essentially cruisers, but we made short, technical turns the whole way down, savoring every inch of hard-earned vertical.
The weekend is in the rear-view mirror and reports are in from all over, including one of over 130cm in the Chic Chocs. We surely could have been served similar, if not better, snow at Killington, an hour closer to my apartment and with no real hiking required.
Still, part of the glory of the season's first day comes with earning it, with putting in just a little more effort than makes sense on paper. I spent Saturday reaffirming my love for skiing, and given the same options, I'd do it again, the same exact way.