So you want to be a ski blogger? Well, you need to know it's not all glamour and swag. In fact, it's none of that really. The hardcore group of writers who drive NYSkiBlog are in it for one reason, and one reason only; love of the game.  While there are occasional perks, it's really not about that, at all.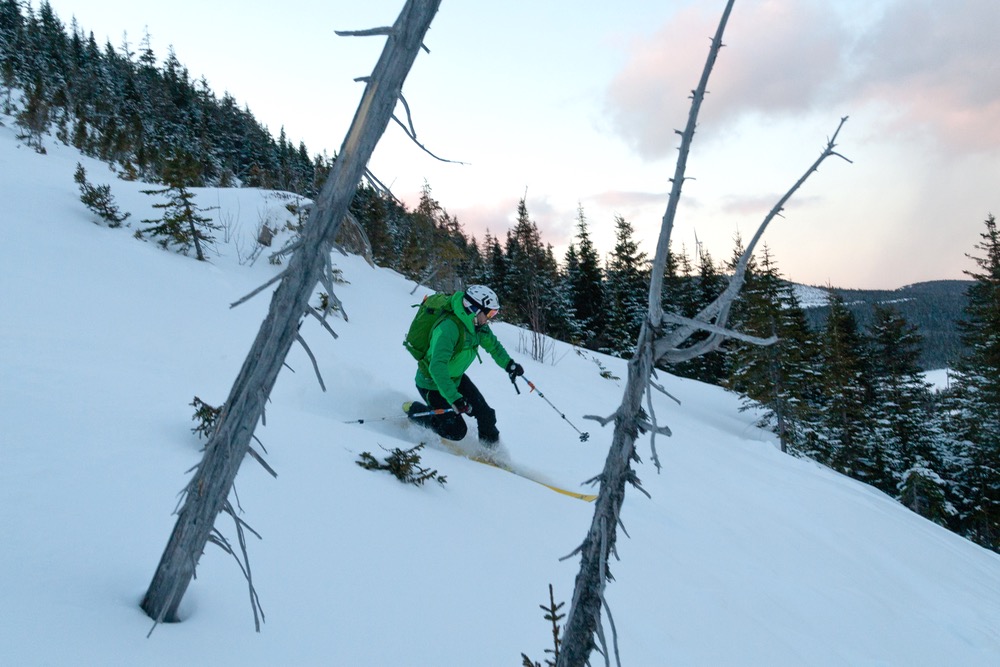 Our mission is pretty simple. We want to ski as much as we can, share our joy for the sport, engage other passionate skiers, and support the mountains that share our vision. We've got a process that works for us, so if you're interested read on to see what you think.
Our Process
We want stories that go beyond a "trip report."  We are looking for content that explores the experience.
We have a pretty upbeat view of skiing and life in general, and we tend to focus on the positive in our ski days and outdoor adventures. Of course things can go wrong and we don't overlook the down side, but we don't dwell on it either.
You've got to be ok with being edited. Harvey is our editor-in-chief and he does the editing for the front page. We try very hard to edit with a light touch and remain true to the author's intent. Most often our edits are designed to make ideas clearer. After the edit is done the writer always gets to review the final piece to ensure that they are happy with the piece that will appear under their own byline.
After nearly ten years of blogging and almost 1000 blog posts published, we've developed a formula for our front page features. Here's a synopsis of what we need from our writers:
400-800 words per article
Six good hi-res photos, horizontal format
Both photos and text sent to us by email
Photos sent as hi-res attachments, not embedded
We try to turn around content within a day or two. While our goal is to create readable, timeless content, readers value information on current conditions. We'll post under your byline, however you want to be known.
One last thing that is important: always get in touch with us before writing. We don't want you investing effort in a piece we might not use.
Photos
Photos are often the issue. We can always work with text and ideas after the fact to create a good story, but if you come back from the day without good photos there isn't much we can do. One thing we've learned: no matter how good the writing is, no one will read it without good photos. We don't want POV/GoPro even when used for stills.
ML is one of our best photographers (see photo above) and if he shoots 20 or 30 shots in a day, we know we'll get what we need. The rest of us are not as talented in this areas and often will take 150-200 shots in an effort to get ten good images. Please send us only JPGS, not PNG or HEIC formats. We can't use HEIC.
One key is simplicity. Think about the background, is there a power pole coming out of the skiers head? With digital, shooting is basically free so keep shooting. Take 4 or 5 of the same shot to ensure at least one is in focus. Skiing with good skiers is a huge advantage as their body position is always good. Kids are good too, they are cute and no one cares if their form isn't perfect. 🙂
Your Contribution
With regard to how much you have to post, there is no minimum. The more the better as it will probably take us a few times working together to iron out the bugs. Posting on the front page is some work as our goal is a good story with solid grammar and compelling images.
This season we are especially interested in getting a Western NY blogger to round our our coverage of Western NY ski areas. We're looking for someone to cover Peek'n Peak, Cockaigne, Kissing Bridge and Buffalo Ski Club.
If any or all of this sounds interesting, contact our editor by email.
If you consider yourself a true journalist, and would like to write to long form features of 2000 words or more, contact Jamesdeluxe about the NY Ski Magazine.
While certainly not required, we also encourage all of our writers to contribute Trip Reports in the NYSkiBlog Forum, and engage with us and share content on social media.