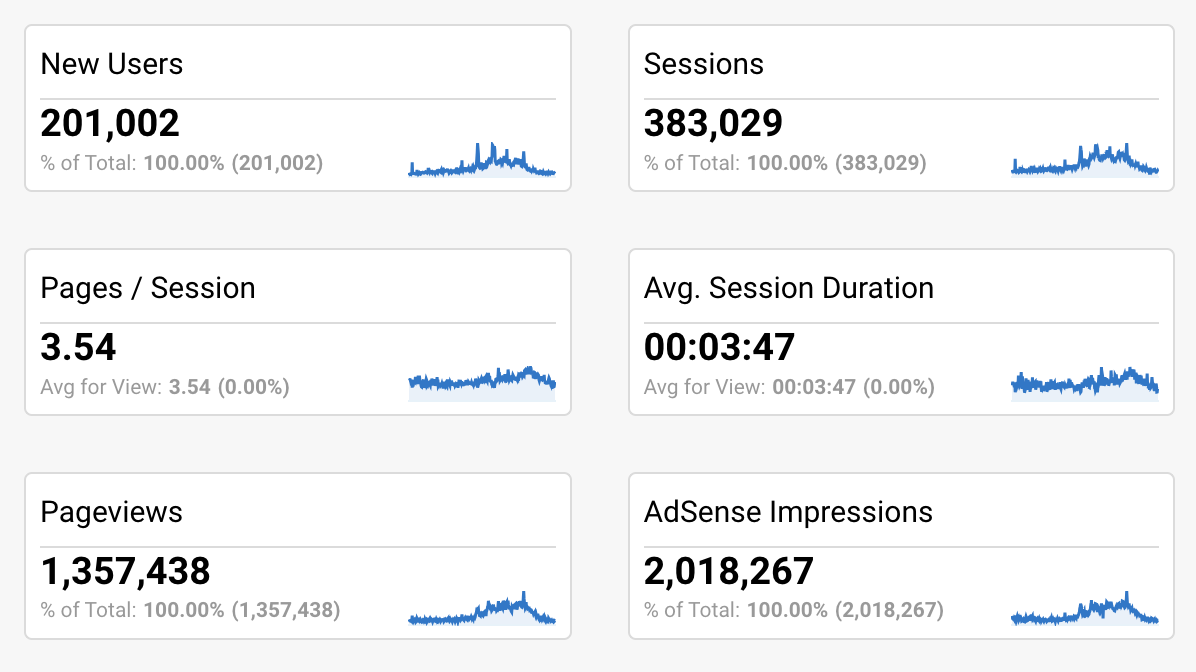 NY Ski Blog has an audience of devoted outdoor enthusiasts:
About 80% of our site visitors are from the Northeast
Top states: NY, NJ, MA, PA, CT, VT, CA, CO, ON, QC
Traffic is highest from October – May
Sessions per day average 900 – 2200 in season, 400/day in summer
Highest session count ever for one day was over 2700 visits
Audience is engaged: 4+ pages per visit, session duration over 4 minutes
Demographics (estimate based on 5900 Facebook fans) are male 67%, primarily 25-54
---
There are three types of ads on NYSkiBlog:
Blog Sidebar ads appear on the Home Page and on all blog posts.
Home Bottom ads appear on the homepage only. Bottom Left appears on all devices, Center on desktop and tablet, Right on desktop only.
Ads by Google also appear on NY Ski Blog. Those ads are purchased directly from Google. While we'd love to take your money, this is by far the most cost effective way to advertise on the site. You'll get potentially get thousands of views for your ad, but you only pay when people click and visit your site. It's a little bit of a work to set up, but once you've done it you'll get a lot of inexpensive exposure. If you like this option and need help, contact us.
---
Ad rates (effective 6/1/23) are for one year:
| | | |
| --- | --- | --- |
| Ad Unit | Size | Cost/Year |
| Home Page Sidebar* | 300 x 250 px | $1075 |
| Bottom 3 Right | 300 x 250 px | $495 |
| Bottom 3 Middle | 300 x 250 px | $745 |
| Bottom 3 Left | 300 x 250 px | $995 |
| Google Adsense | 728 x 90 px | n/a |
| Google Adsense | 300 x 250 px | n/a |
| Google Adsense | 320 x 100 px | n/a |
Sidebar and Bottom 3 Left Ads are based on a guaranteed 300,000 pageviews. Bonus impressions are likely in a normal year. (Pageviews are driven Eastern weather and snowfall).
For Sidebar and Bottom 3 Ads you'd need to provide a jpg, png or gif, at least 100k in size, with dimensions 300px x 250px or a larger, proportional size. We recommend including your phone number on the image. We'll link your ad to your website.
If you think you've got a product or service that suits our audience email us. Please attach your creative (ad copy) or ask for help. We want great looking ads on NYSB and reserve the right to accept or refuse advertising at our discretion.
*sold out through June 2023