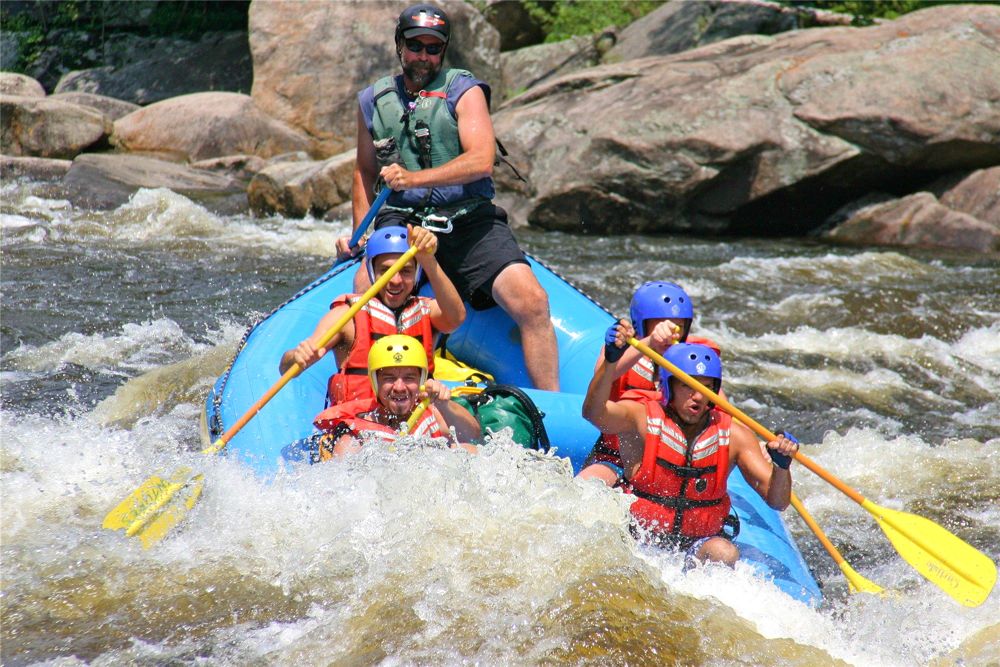 Adirondack Whitewater Rafting is an exciting way to access some of New York's wildest areas. Scheduled dam releases from the Lake Abanakee Dam on the Indian River insure a six-month long rafting season that is unique in the northeast.
Whitewater rivers in New York are technical. Lower water volumes force rafters to navigate narrow, boulder-strewn channels. This requires well-developed river-reading skills, paddling precision, and an understanding of hazards like strainers and undercut rocks. Our rafting directory is a good place to start when looking for experienced guides.
Check out our whitewater rafting coverage.
---
Adirondack Rafting Directory
North Creek Rafting Company
9 Ordway Lane, North Creek, NY 12853
Phone: (800) 989-RAFT
Email: [email protected]
Website: www.northcreekrafting.com
---
Adirondack Adventures
4659 State Route 28, North River, NY 12856
Phone: 1-877-963-RAFT
Email: [email protected]
Website: www.adkadventures.com
---
Adirondac Rafting Co.
100 W. Main St, Indian Lake, NY 12842
Phone: (800) 510-RAFT
Email: [email protected]
Website: www.lakeplacidrafting.com
---
Beaver Brook Outfitters
P.O. Box 96, Wevertown, NY 12886
Phone: 888-454-8433
Email: contact BBO
Website: www.beaverbrook.net
---
Square Eddy Expeditions
282 Main St, North Creek, NY 12853
Phone: 518-251-5200
Email: [email protected]
Website: squareeddy.com
---
Adirondack River Outfitters (ARO)
4527 NY Route 28, North River, NY 12856
Phone: 800-525-RAFT
Email: [email protected]
Website: www.aroadventures.com
---
Rafting the Hudson River