When you ski Hickory you are going in a different direction. For me it's most noticeable when I'm driving south on Route 28 and the SUVs with roofboxes are all headed north: zoom, zoom, zoom.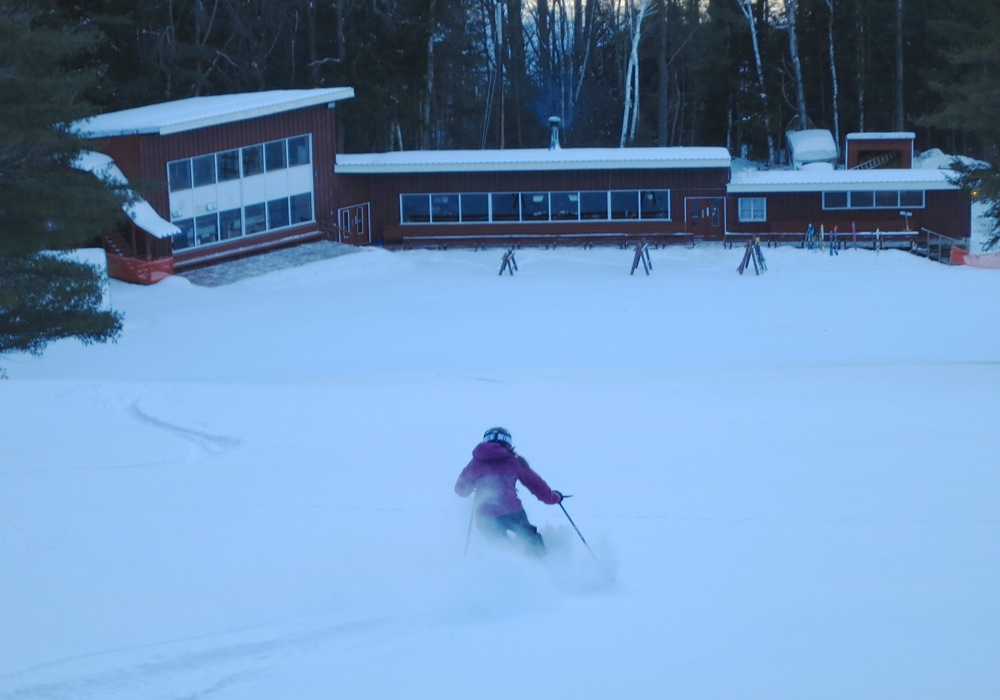 Thoughts of skiing Hickory are always there, lurking beneath the surface, rising to the top when there is a favorable storm track promising new snow.
All is possible when two things come together: snow and more snow. I use Facebook to say in the loop. When those stars align, Clarence will post: It's on!