November is a dangerous time of year for productivity. If you're like me, you've got a few extra tabs open in your browser at any given moment: one for NOAA, another for your blogging ski-weatherman of choice, and maybe another for a favorite mountain.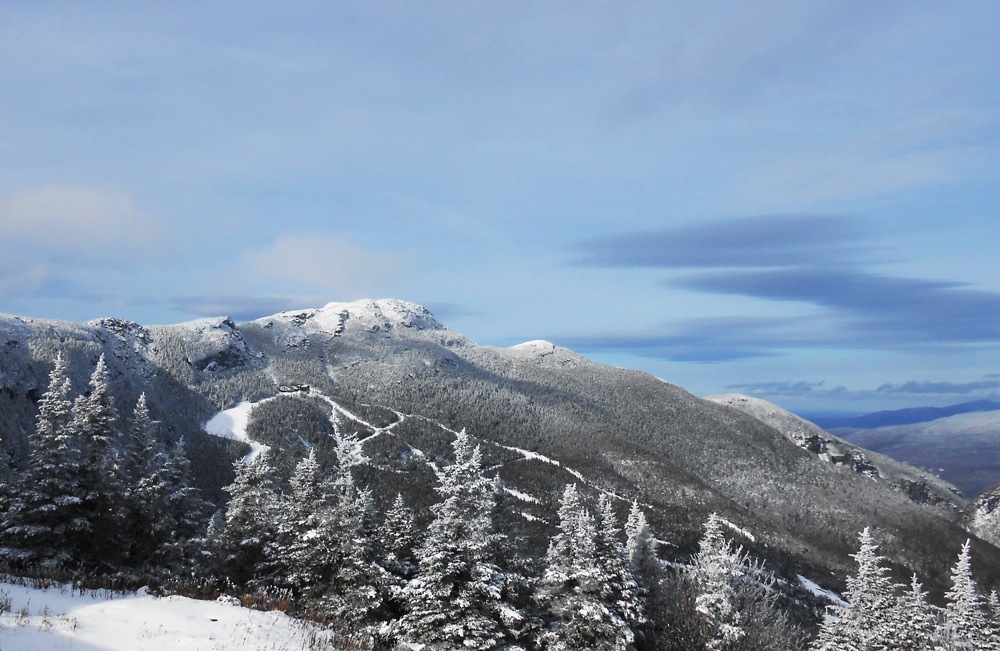 With rumors flurrying last week about a few inches here or a foot there and with Killington's trusty machinery as a fallback, I knew I'd be on snow come Saturday morning. The question was where.
For the first time since I learned to ski at age five, the season snuck up on me. I'm usually watching powder edits by mid-August and scraping off summer wax in early October, just in case. Fresh out of college and living in a new town with a job, though, I had other things on my mind this year. When temperatures started to dip toward the end of last month and pictures of dusted peaks began popping up online, I almost wasn't ready.