With weather reports of sunshine and temps in the mid seventies, I told my boss I needed to take a sick day.  I had Spring Fever.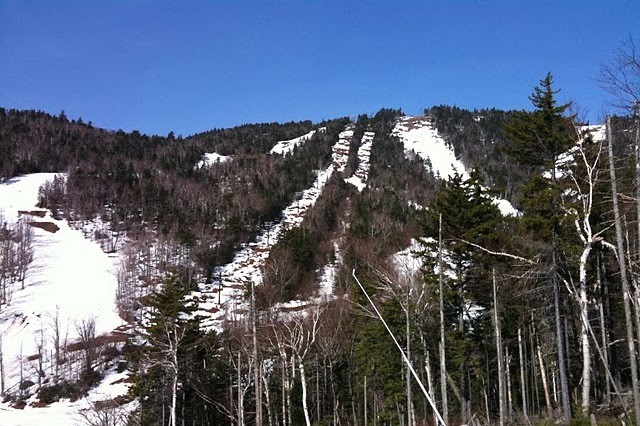 The skiing on Friday was stupendous. We stayed on the upper mountain all day, lapping the trails off Straightbrook, including the Straightbrook Glade, and the Dark Side, all of which skied well on and off-piste.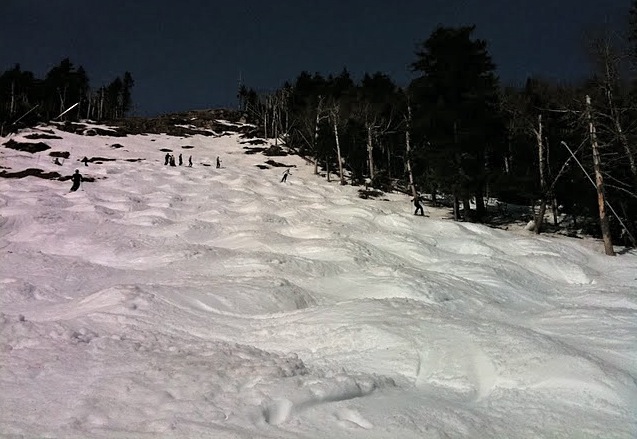 Lies had been groomed and skied like butter. The bumps on Rumor were perfect. The snow in the woods was very dirty and rotten, but as it got skied, it got better.