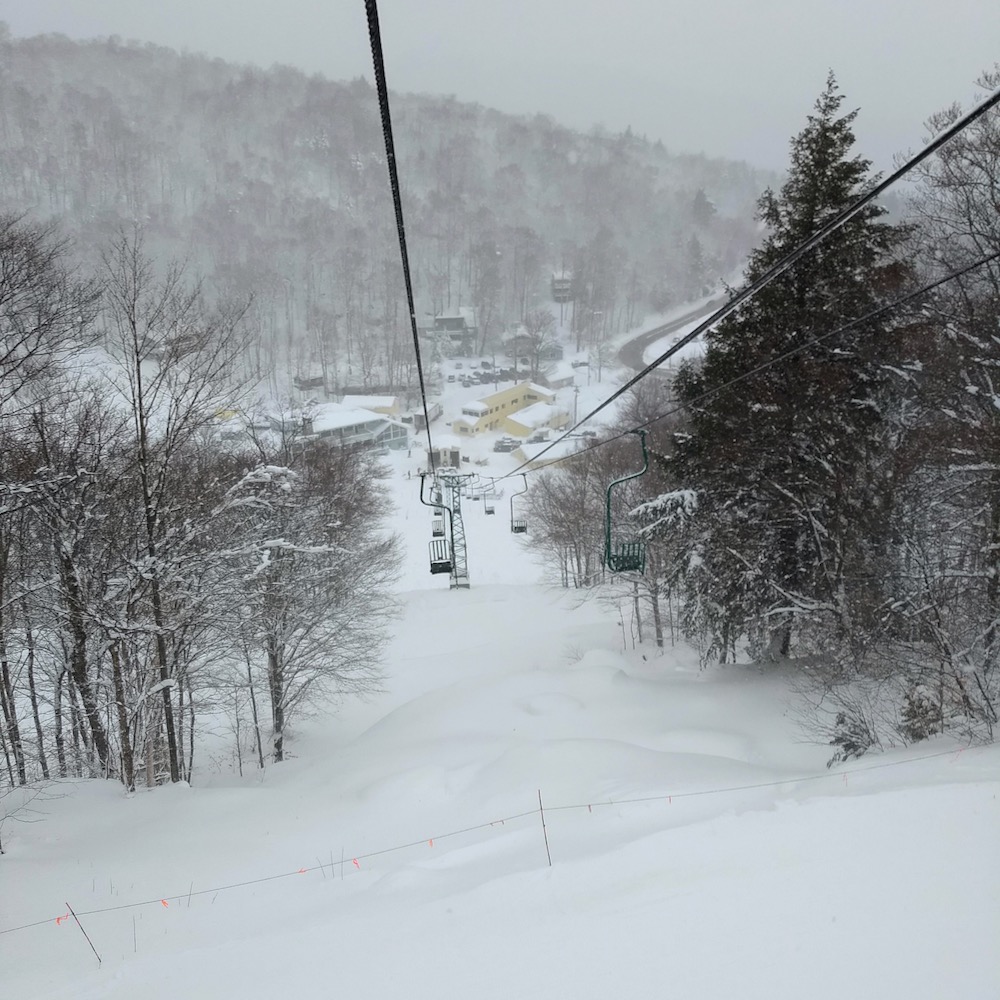 How many phenomenal ski days do you get in a year? Maybe you're saying something like "every day is a phenomenal day", and that's a nice attitude, but you have to agree that some days are better than others.
I'm talking about the special days, the ones that you remember for years. The ones with all the ingredients. Snow. Lots of snow. Fresh, open fields of powder. No lift lines. Nothing to do but ski.
I got to Mad River Glen a bit before 10am on Wednesday and found about 50 cars in the parking lot. I bought a "Mad Pass" with 3 transferrable lift tickets (might have to come back this weekend), and jumped on the single chair.