I'm a firm believer in the "backyard effect" — the idea that people are more likely to go skiing if they see snow their yard. The reverse also holds, if they don't see snow, it's harder to motivate them to go to the mountain. I feel that way for sure.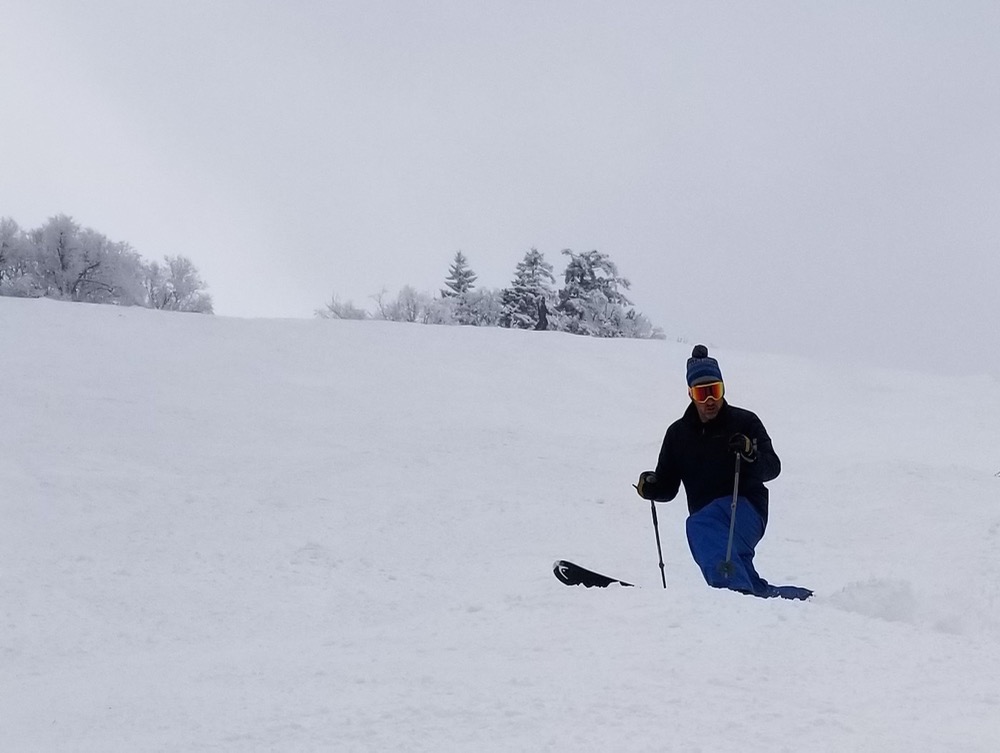 November can be gray and dreary. Driving past empty fields and dead-looking, leafless trees on an overcast day, it's hard to imagine that there's a completely different season off to the east. They're running a ski race at Killington in less than two weeks, so I figured it would be a good place get some motivation.
Driving up the Killington Access Road, it was easy to see that Superstar was fully covered. When we got to the mountain, we could see that they weren't blowing on Superstar, just moving some snow around with cats.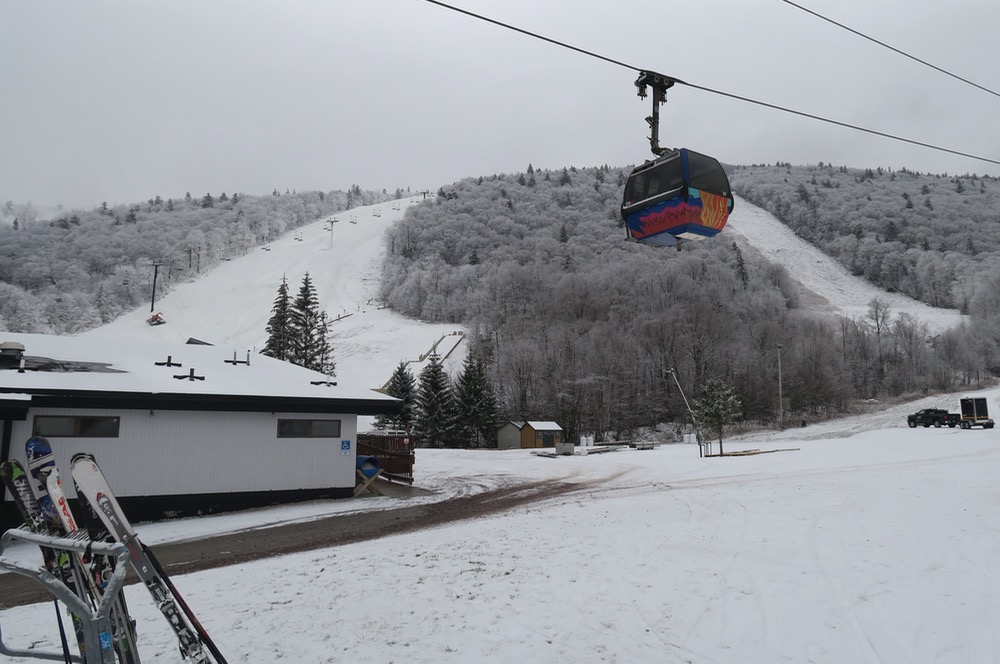 However, they were hammering Skylarke right next door. I don't think they'll have any problem covering both trails deep before the race. The guns are going crazy. Moving up the gondola, we even saw some natural snow.
Down Great Northern and Upper East Fall for a warm up, then up the Glades Triple. Why do they call it the "North Ridge Triple" now? Things were definitely starting to look more like winter now.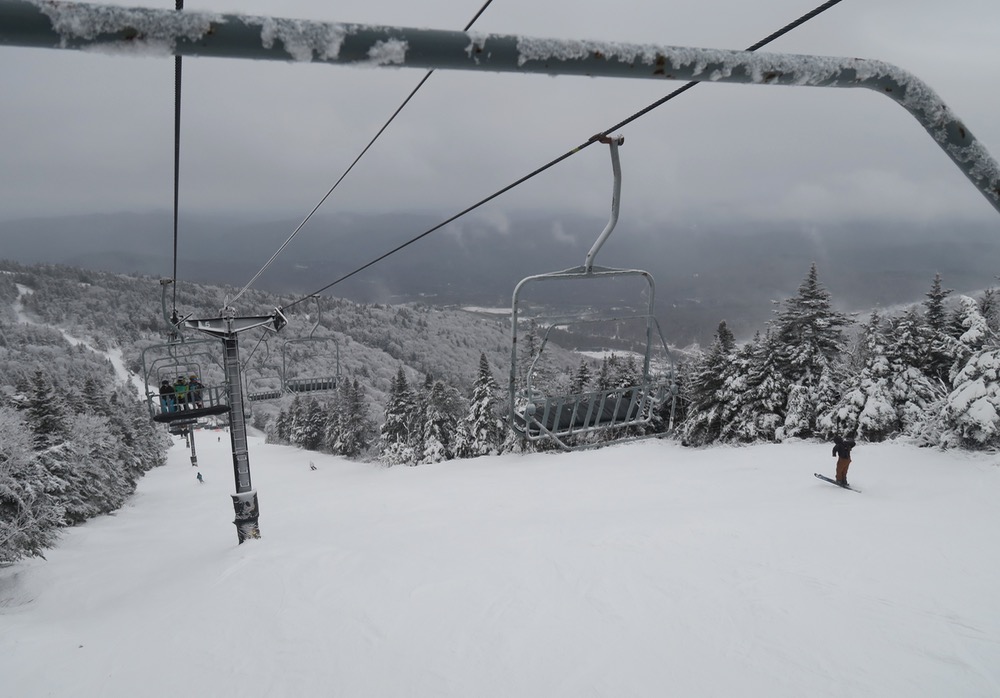 The skiing was okay. Fun little spots on every trail. Nice snow on the far skiers left of Rime. A Rail Park was set up on Reason as usual. Upper Double Dipper looked nice, but it was closed.
The most fun stuff was a short bump line on the skier's right of Upper East Fall, and the steep pitch on Mouse Trap with a few guns on to soften it up.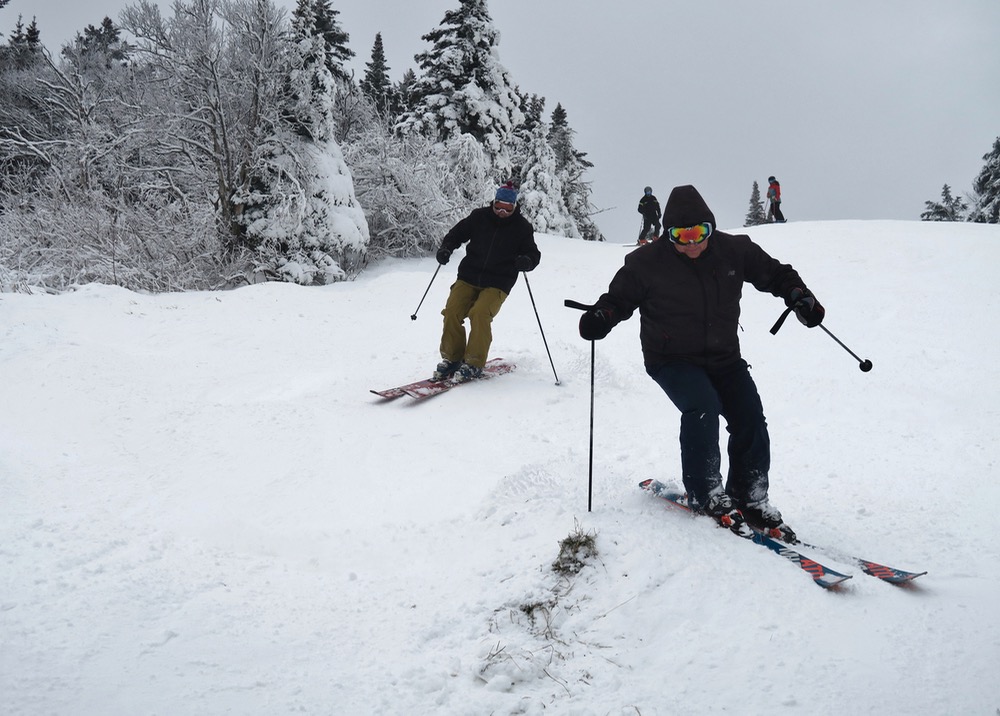 After a bunch of runs in the morning, we took a gondy ride back to the K-1 Lodge for a bloody buddy.
It really cleared out after lunch. The light got a little flat, and my legs got a little tired, so we called it a little earlier than 3.
Great day. If your backyard looks gray and dreary like mine, now you know that winter has started in Vermont. All you need is some motivation.
---
MC2 is a tele skier who lives in the Albany area.