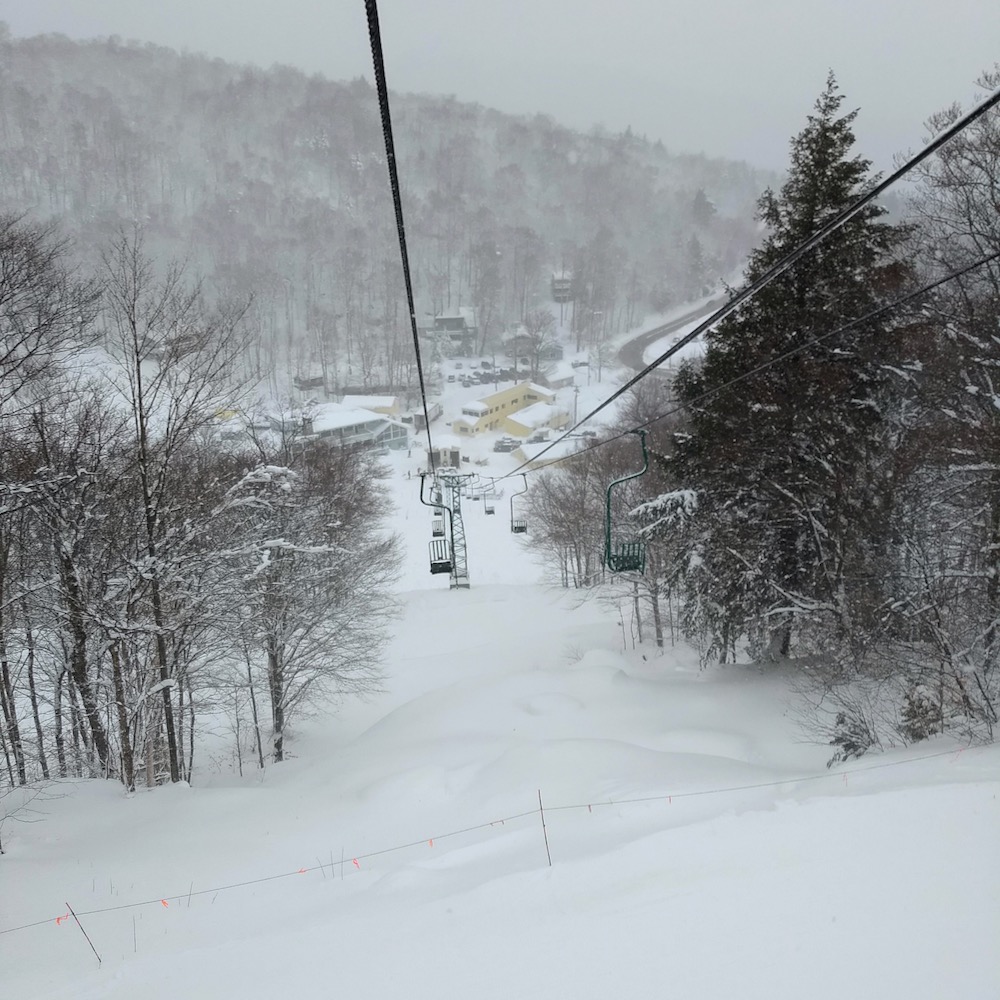 How many phenomenal ski days do you get in a year? Maybe you're saying something like "every day is a phenomenal day", and that's a nice attitude, but you have to agree that some days are better than others.
I'm talking about the special days, the ones that you remember for years. The ones with all the ingredients. Snow. Lots of snow. Fresh, open fields of powder. No lift lines. Nothing to do but ski.
I got to Mad River Glen a bit before 10am on Wednesday and found about 50 cars in the parking lot. I bought a "Mad Pass" with 3 transferrable lift tickets (might have to come back this weekend), and jumped on the single chair.
The experience is great. The lift guy comes out of his shack — today there were 5 to 15 empty chairs in front of me on each ride. He grabs the bar, slides along the decking, and delivers you the chair. You sit down, close the gate, and you're rewarded with 10 minutes of one of the most unique experiences in skiing.
When I got to the top I saw a sign. I'd overheard a patroller at the base say something about tree wells, and I was skiing alone… but I decided to head to Paradise anyway. It immediately got interesting. And once I picked out some lines, it got better and better.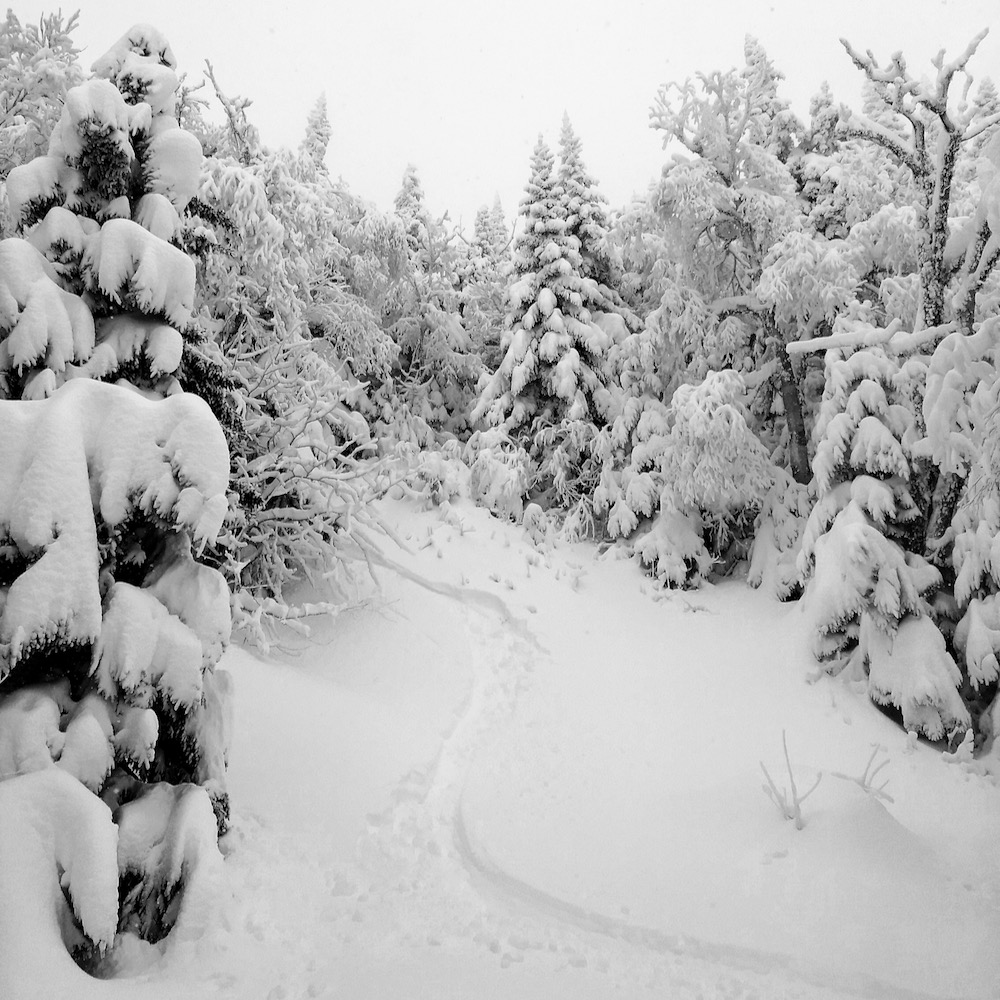 The rest of the day consisted of me ripping around, trying to find powder stashes, skiing trees, eating a chili dog, and generally skiing until my legs fell off.
My legs were fried by 2:00. I kept telling myself that I should ski one groomer to give them a rest. I tried, but I kept running across lines I wanted to ski! I kept ending up back in the woods.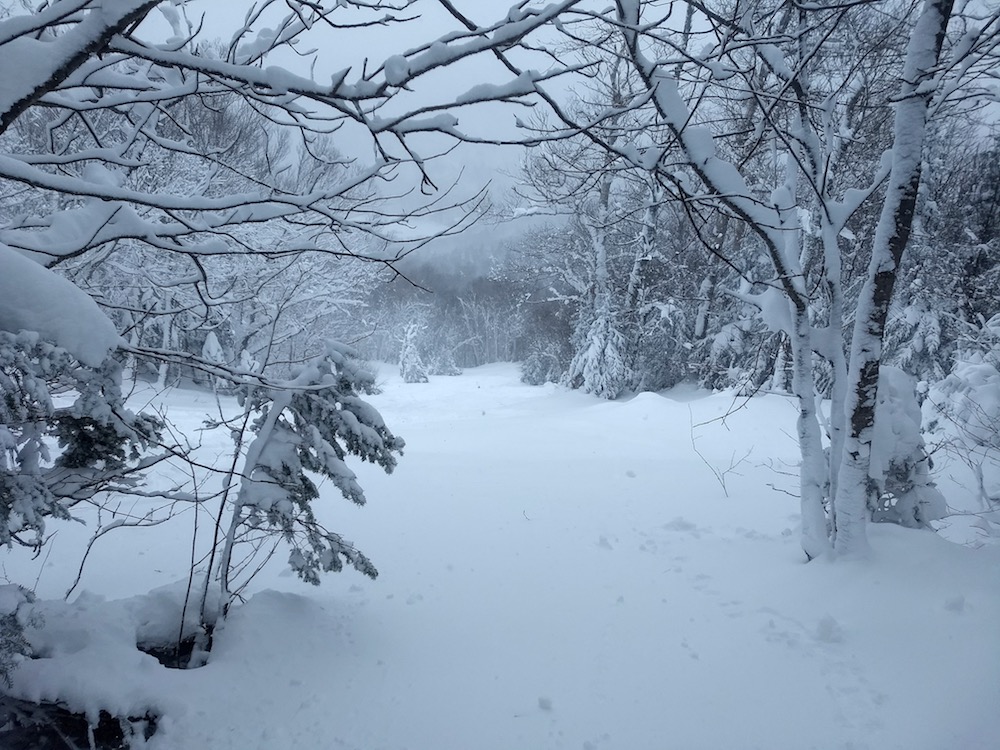 For my last run, I did make my way over to Birdland to ski a groomer. The lift wasn't running, the grooming had been done, and there was 3 inches of fluff on top of it. Just about perfect.
I don't know how many phenomenal ski days I'll get this year. But it's nice to have one before December.