November was incredibly warm, a washout. By mid-month, weather sources were in agreement: cold was coming, although the arrival date was constantly being pushed back. December 4 was Opening Day at Gore, and I gleefully lapped 280′ of vertical: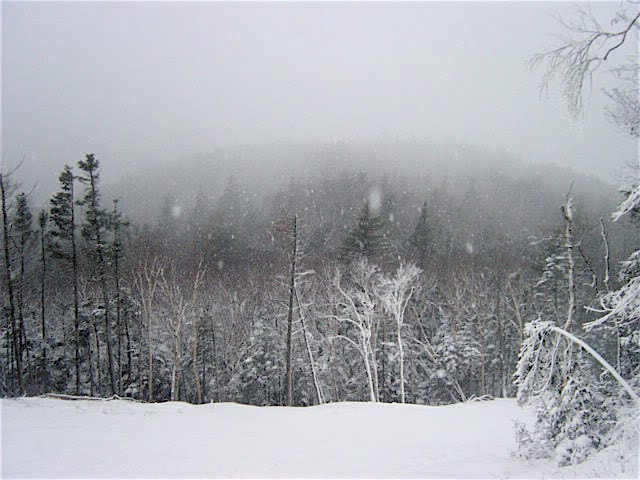 It finally got cold, and we actually had a little snow. On December 9, we had a rare NWS winter storm warning and 13 inches of snow. It was an incredible, borderline event that resulted in snow on Gore. Many mountains were not so fortunate.
Total snow for the month was almost average, and temps remained cold enough for some progress from both natural and manmade snow.
New Years Eve, was a day of firsts for our family. Neve had her first lesson and CB switched from tele to alpine gear: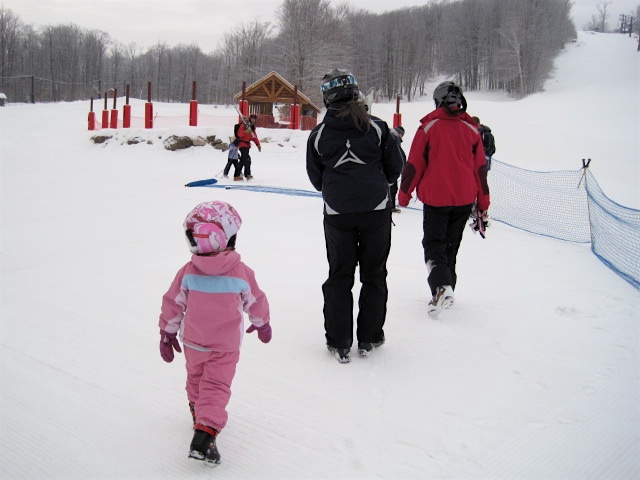 In late December, I had a blast skiing the trees on progressively minimal cover. By New Years, the trees were still pretty decent, but some important upper mountain trails were bulletproof and thin. My TRs were pretty upbeat, and in the forums, some called me out for posting BS.
On January 2, I put up Harv's Disclaimer to cover my ass. On January 3, Gore was on windhold, so I skied up into the Garnet Hills: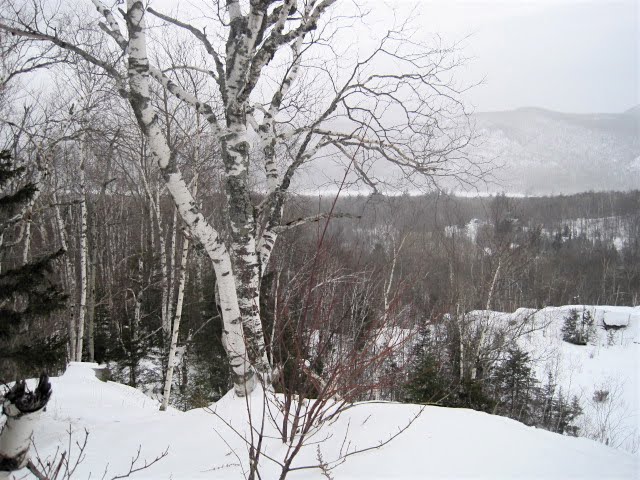 My birthday, January 8, was full of technical difficulty, but still memorable. Got first tracks on Lies and Twister, and talked snowmaking during a few runs with Mike Pratt: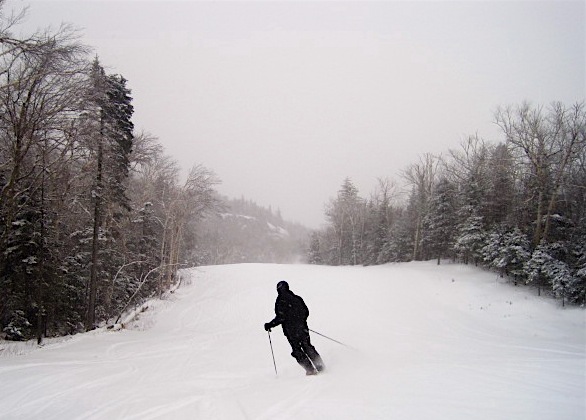 My real present came on January 9 when I met EDeO. There isn't a nicer, more generous tree skier at Gore.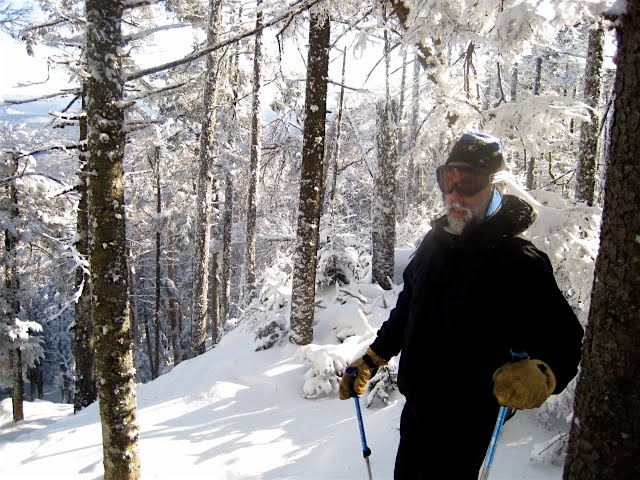 Early season was loaded with discontent from the Gore faithful. At the end of our holiday vacation, I went into Mike's office and asked a few questions. On January 10, I posted my Interview with Mike Pratt. Some appreciated the effort, and some called me "part of the Gore propaganda machine."
After some fits and starts, Sagamore came online on January 23. The day put to rest any questions I had about the value of the new terrain on Burnt Ridge: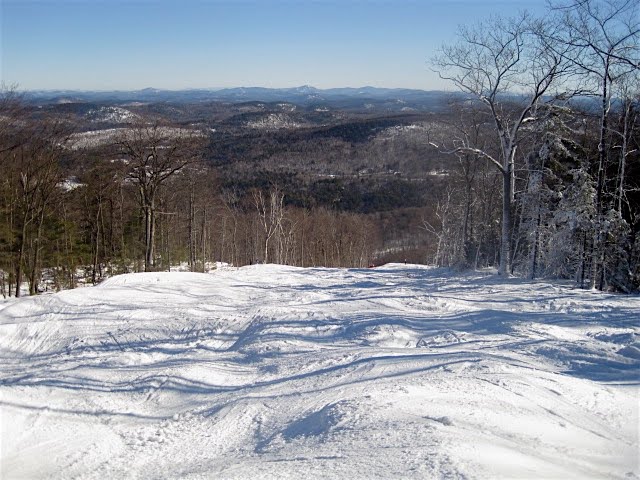 While the snow drought continued in the mountains, shoveling in NJ was getting really old. On February 15, I got my chance to ski with the Zachara clan: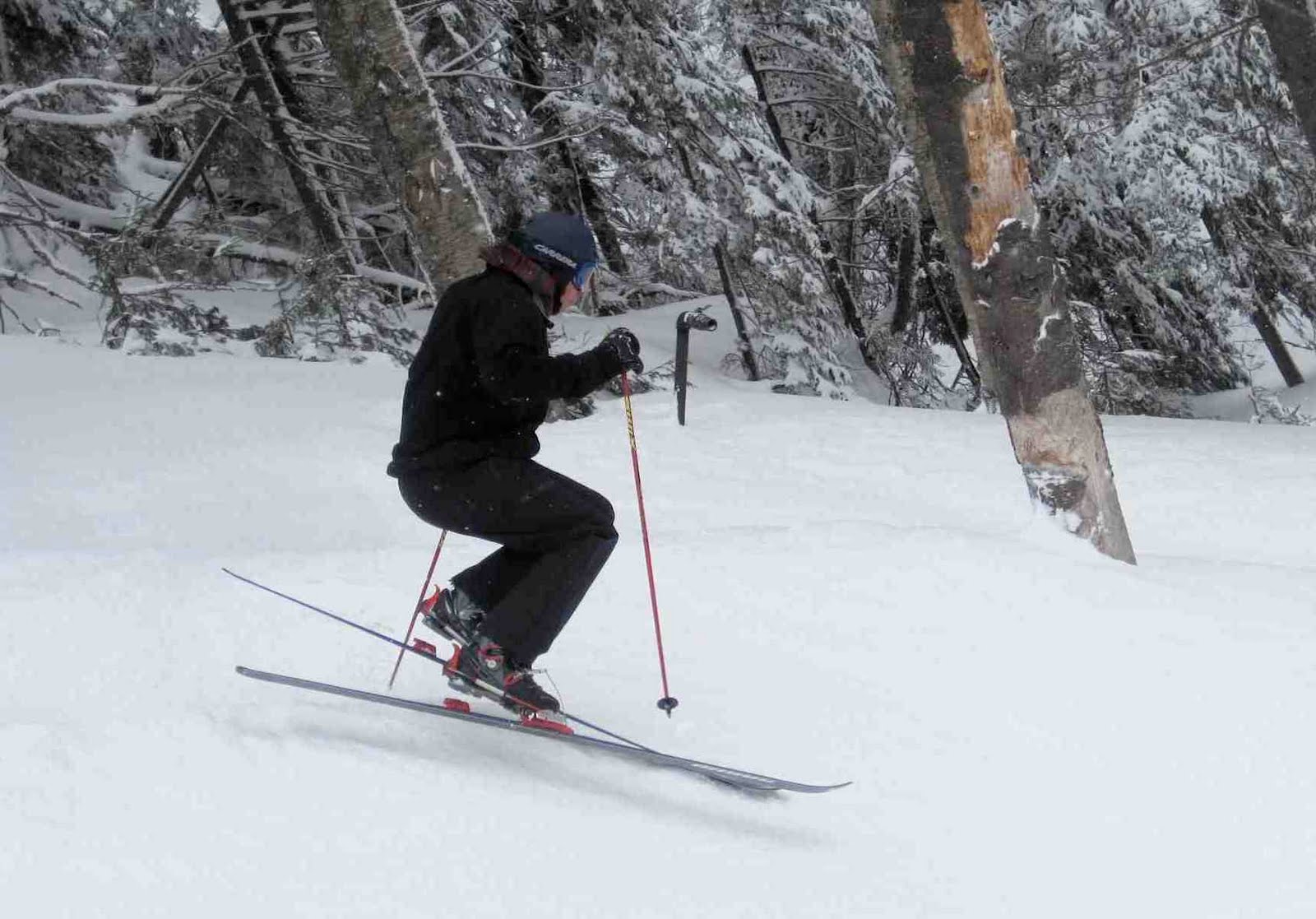 The four-day double storm, called by Jason on 2/19, dumped eight feet on the Catskills. Gore also did well recording 50 inches for the week. Points east were on the wrong side of the storm.
On 2/25, I watched the radar all through the night. For the eastern Adirondacks, the difference of precip-type indications from color-coded radar vs the upper mountain reality was stunning. This was the storm that saved March at Gore.
James made the call for Plattekill on February 27 and we struck gold. Snow was insane deep off-piste, but trails were killer: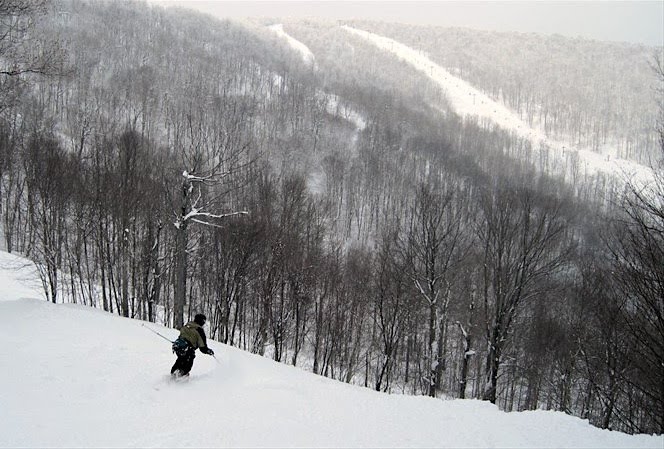 On March 6, we were back at Gore, skiing perfect spring conditions, when CB conquered Lies…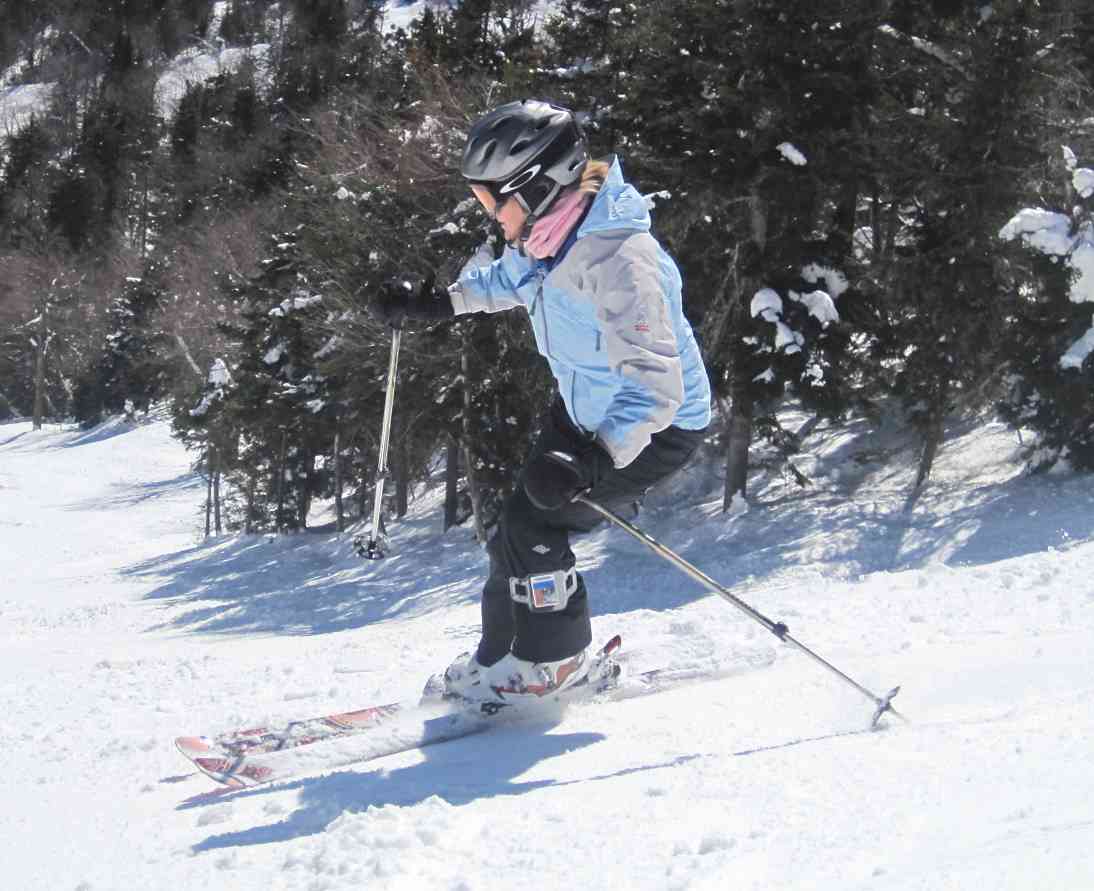 … and Neve really started linking turns.
Then came the March 7 Monster Day … prime conditions with trees in play, and a full cast. A Top 3 Day this season.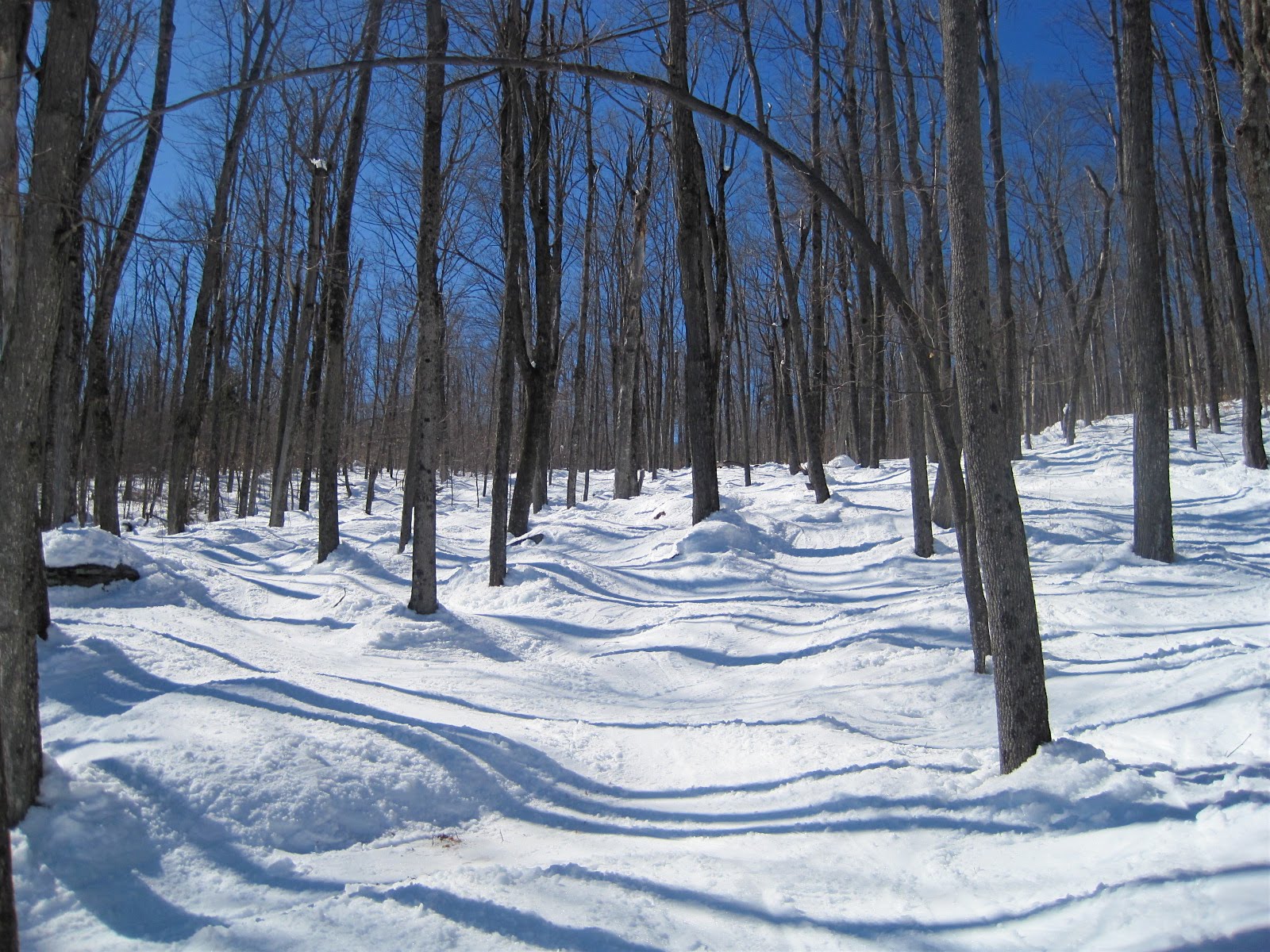 On March 8,  Margo, RacerX and I skied more perfect spring conditions, on a deserted mountain: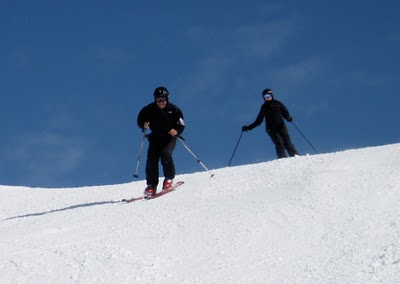 My last full day of skiing, March 20… was THE Monster Day of the season for me. Full contingent, great conditions, trees wide open, bell-to-bell, nothing better.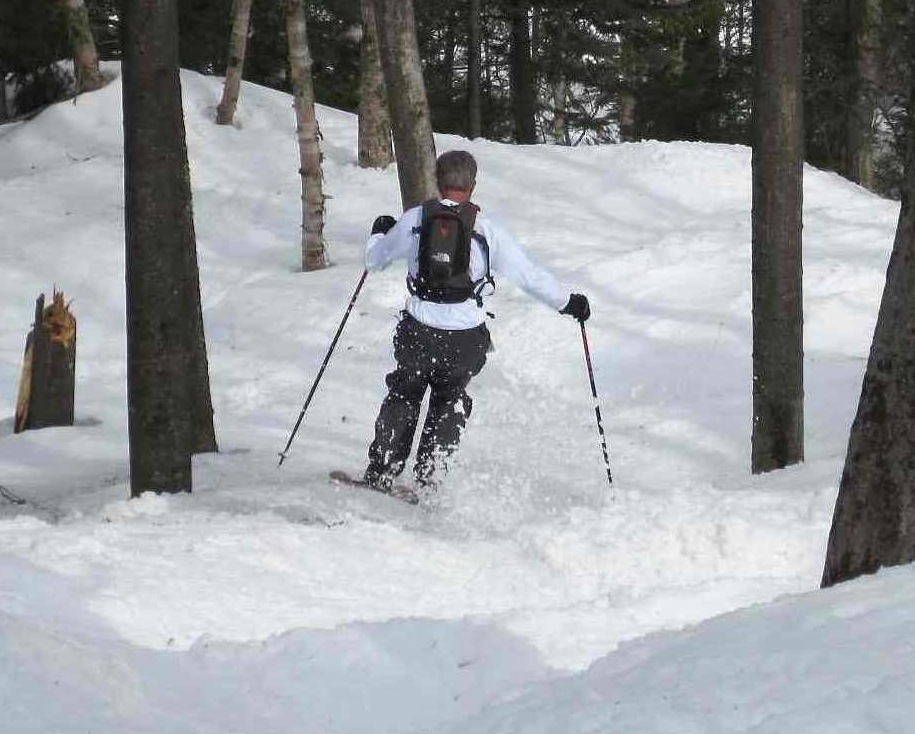 This season was almost completely "shoulder." Early season went from Dec 1 through Feb 25. Winter arrived on the weekend of Feb 26 – 28. The rest was spring. The only regret I've got is missing possibly the best day of the season, February 28.
A decent year all things considered. The weather itself only barely cooperated. By knowing my home mountain better, I'm getting more out of every day on the hill. Reading this over, I do feel like I got my money out of that full pass. I'll be buying another.