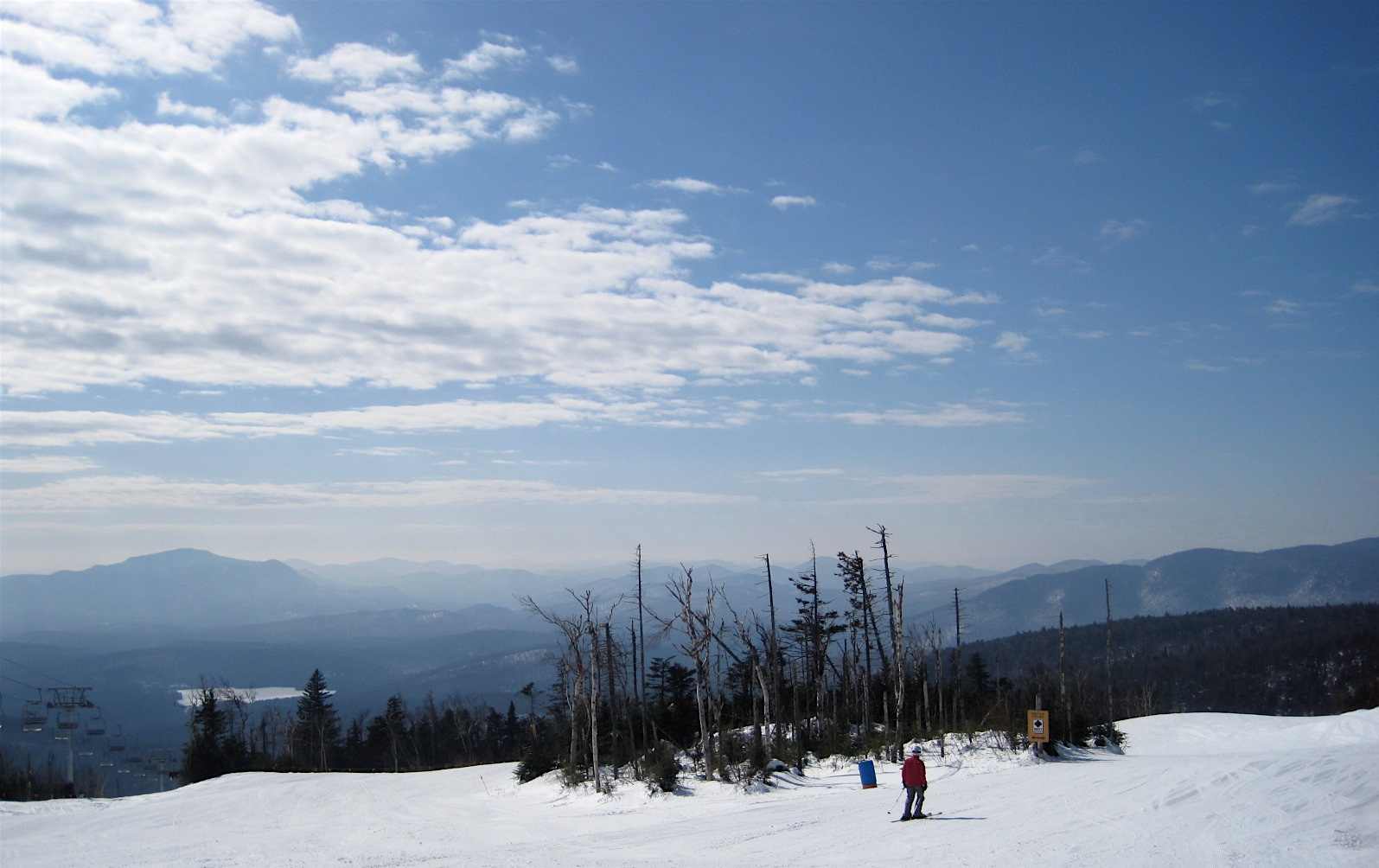 Plan was to meet Xman and Margo at 9:45 at the Gondi. Unlike other rendezvous plans from this weekend, it worked perfectly. Off the Gondi we chose Uncas. It's steep pitch, and southeast face, makes it great first choice on a spring day.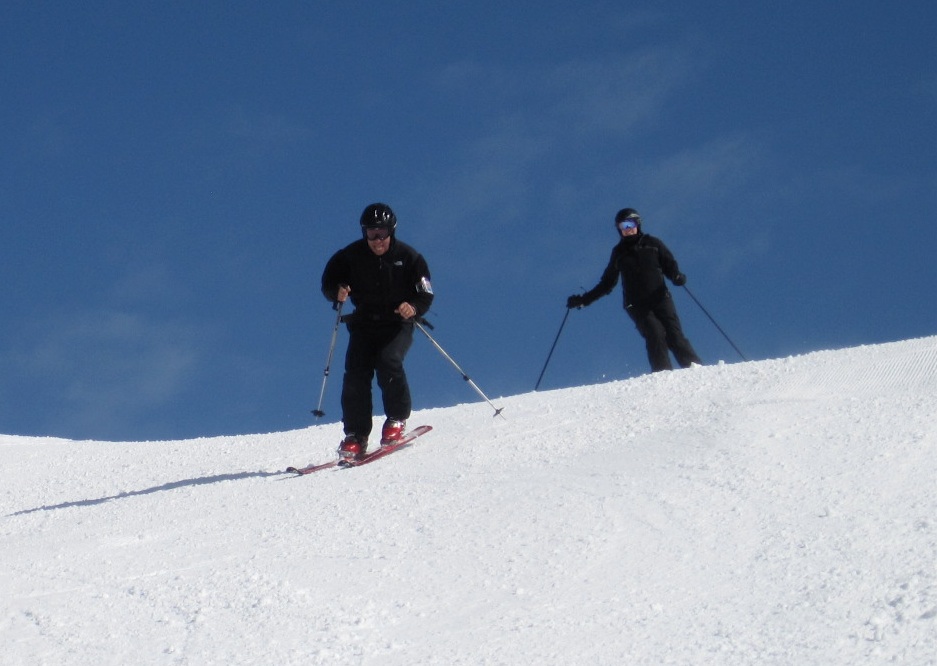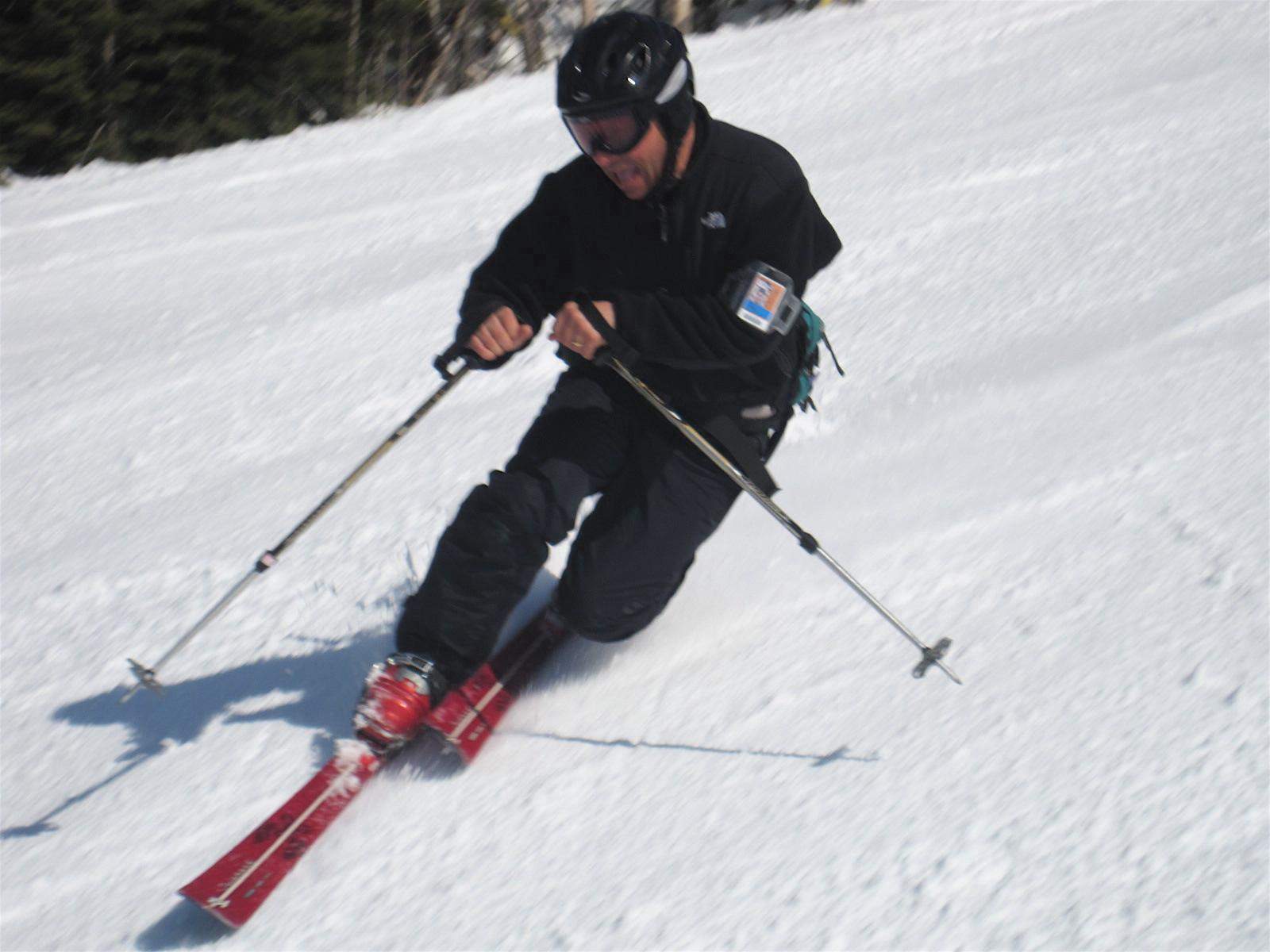 Once again, I couldn't resist the trees. But on a cool spring morning, the trails were the place to be. Chatiemac was groomed and rippin. Lies, groomed on Saturday, had nice midsize bumps.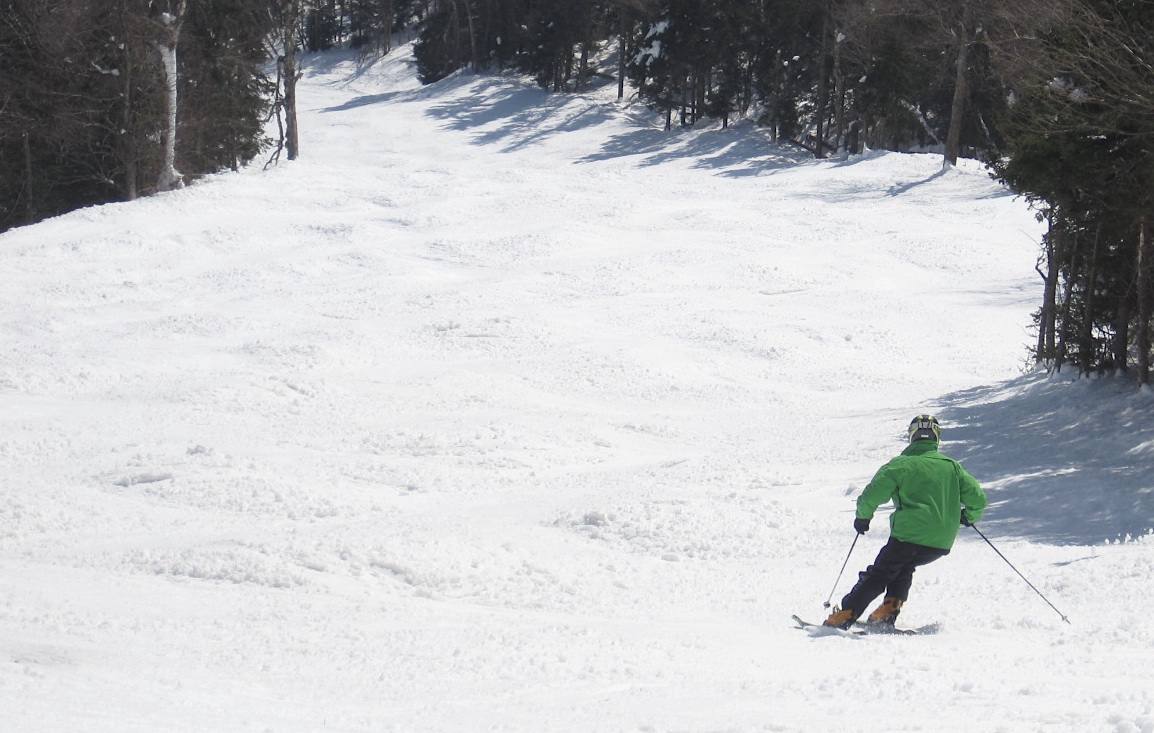 We worked the south side first and then moved to the north. I was surprised how carvable Lower Steilhang and Lower Darby were. Both of those runs were STILL retaining the packed pow feel, that was absent on the rest of the mountain.
It was getaway day for me, and X and Margo had an appointment on the lower mountain at noon, so we headed down Open Pit to Headwaters to Tannery to bring it in.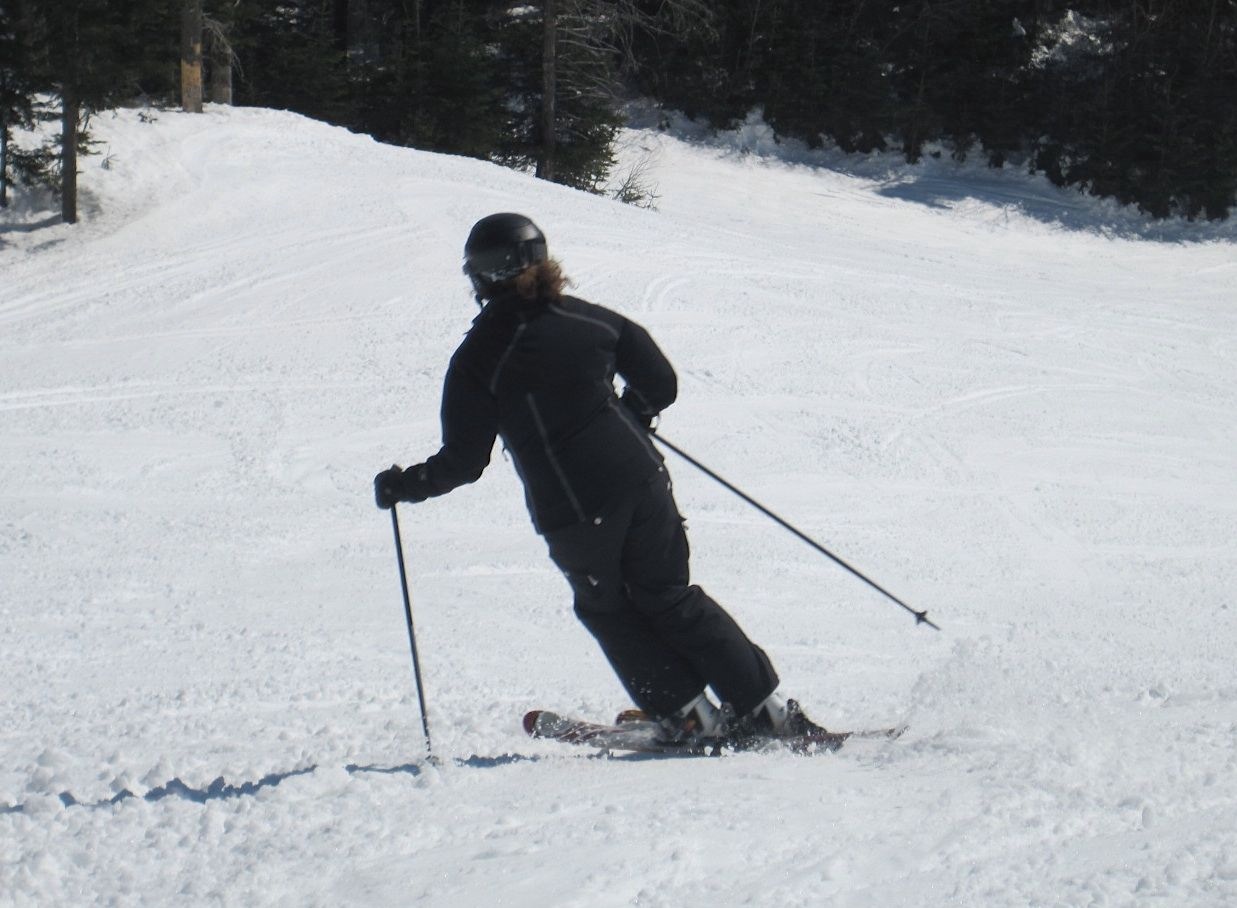 We hit Fairview to the Saddle with hopes that an early end to racing, would give us a shot at the Twister Glades. It was not to be. We closed it out on Showcase leapfrogging for photos.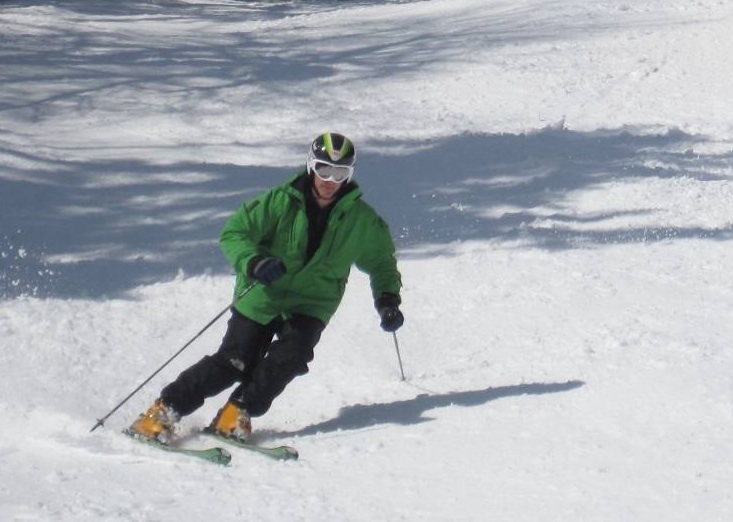 The conditions today were good, but not a match to the last two days. It seems that every perfect spring day, leads to another that is not QUITE as good as the day before.
The company couldn't be beat. Xman and Margo… thanks for a truly memorable day. Can't wait to ski with you both again.