Today was my best groomer day this season, and trees were good too. Temps didn't go very low last night – 26F at our place. I knew things would soften fast.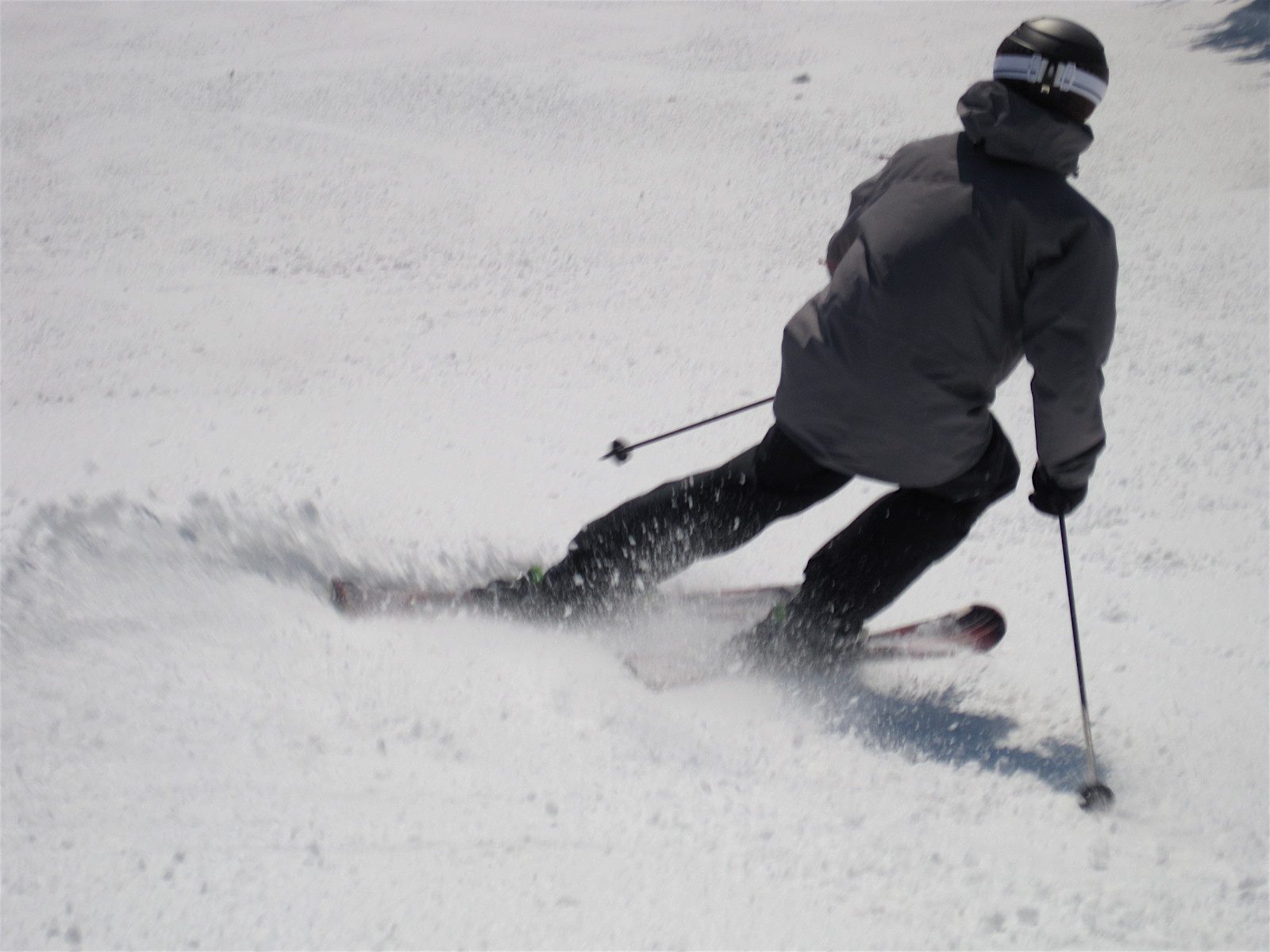 I ran into Chuck in the Gondi line and we went up top. The corduroy was phenomenal — carve-able down to a full ski width. We did Chatiemac and Lies. At the bottom of Lies we were both laughing.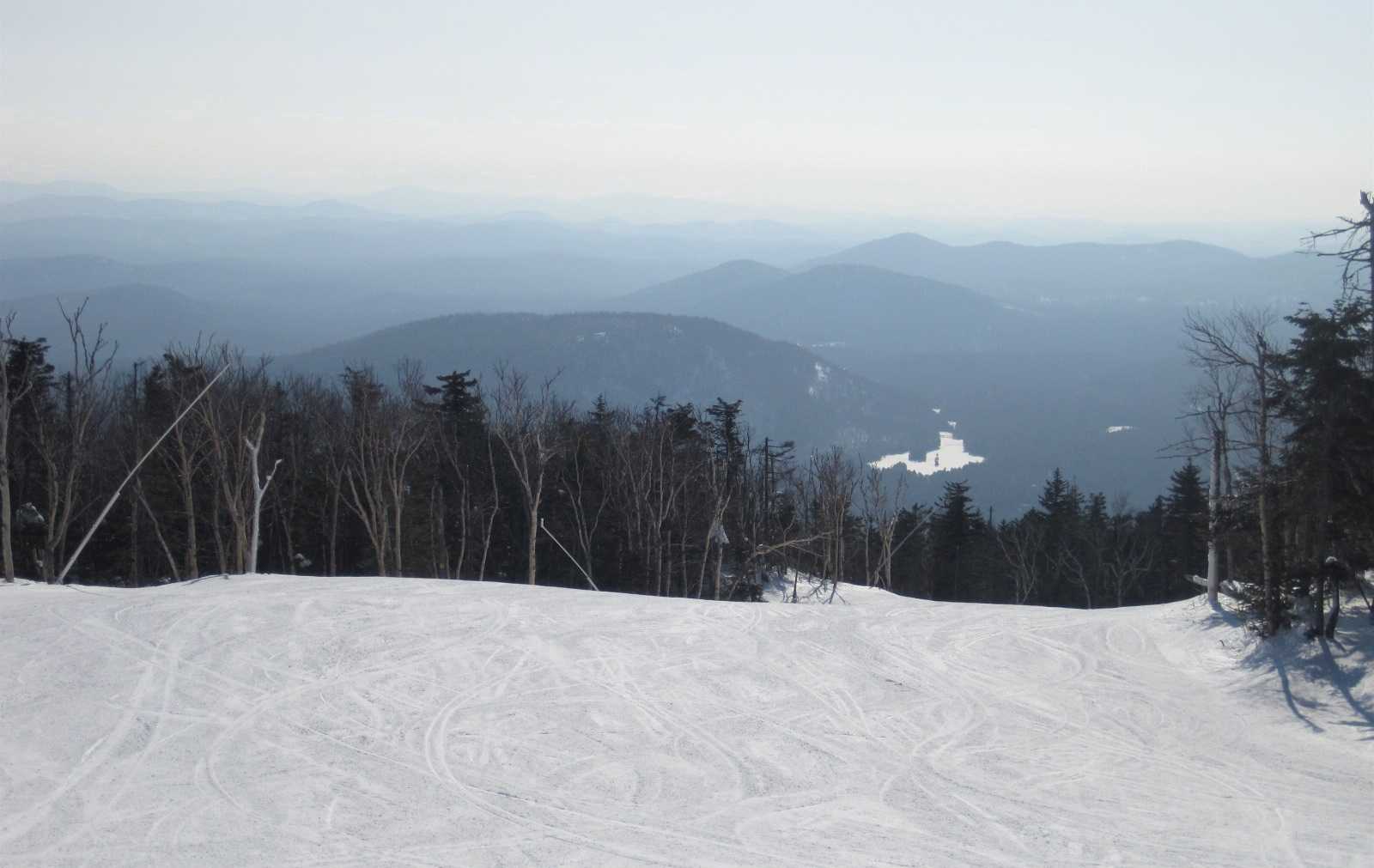 I had to abandon the summit to get Neve out of her lesson. The run down to the base was pure elation. It must look odd to see an old teleguy ripping trailwide GS turns on Sunway wailing… Woo Hoo!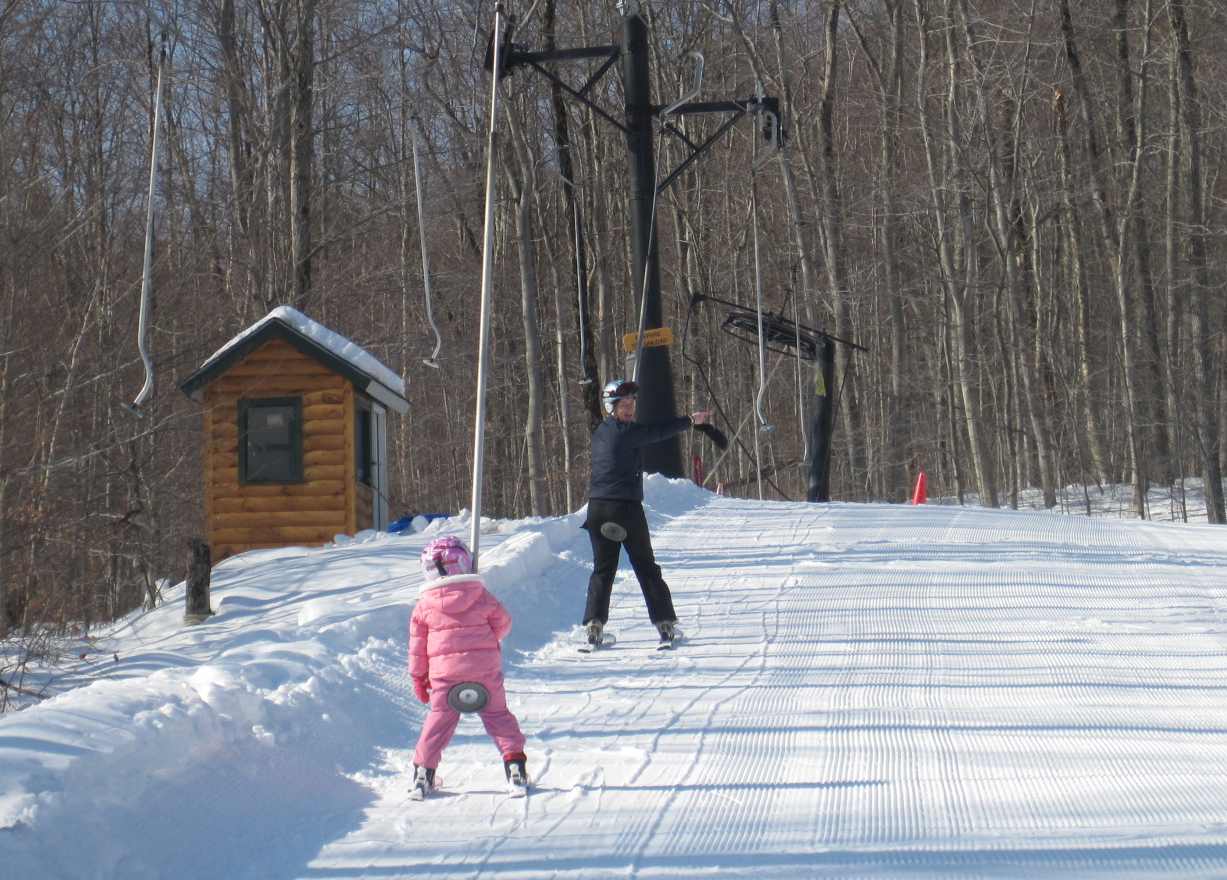 Neve is diggin' the sticks. She had an hour lesson today instead of 45 mins … and her repeated calls for "one more run daddy" added FIVE additional runs for a 90 minute lesson. Neve is linking turns all the way down the hill and throwing in mini stem-christies on her own. She still can't or won't do a wedge.
When I connected back up with Zelda … "yeah I was up top. It's the place to be." I like where this is heading. OK back up. She continued to pillage Lies. After her second run on Lies… "I think I need to do some bumps."
We spent considerable effort trying to connect with Jeff and Beth, and PDQ and her gang. The problem is somebody has TO STOP SOMEWHERE if you're going to make that happen. And it was warm today so no one was wearing their regular coat, which complicated matters.
Eventually we ended up with PDQ, Rochester Mark, Mark, Carolyn, Robert and DJ. They wanted trees. First a few last runs on the Straightbrook side and then over to the Darkside.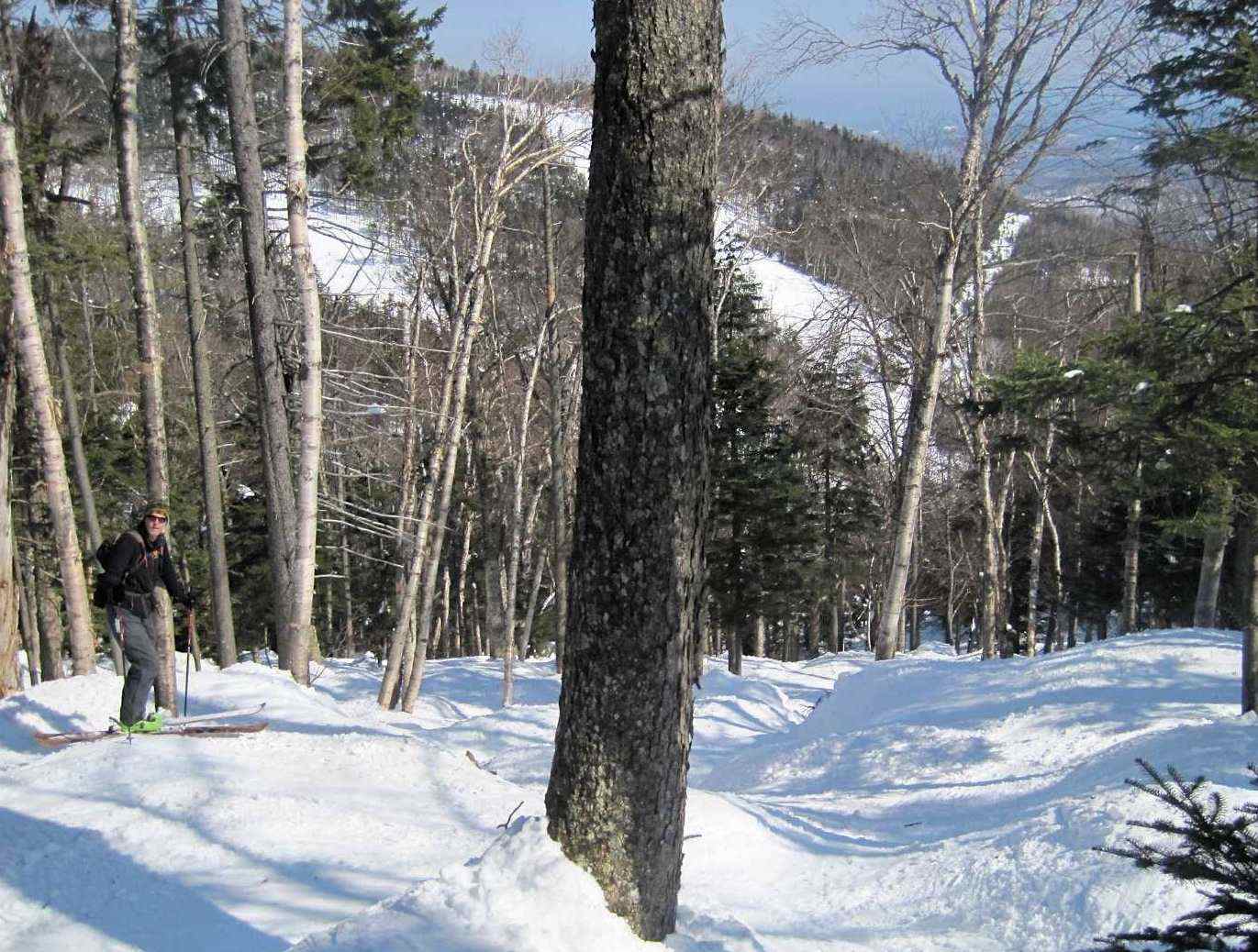 Highlights were again Darkside, Twister Glades, and a long day-ender on The Cirque. The whole gang was hale and hearty. Rochester Mark impressed me with his aggressive skiing in the Cirque. It's definitely not your average glade, and it throws a lot of terrain surprises at you.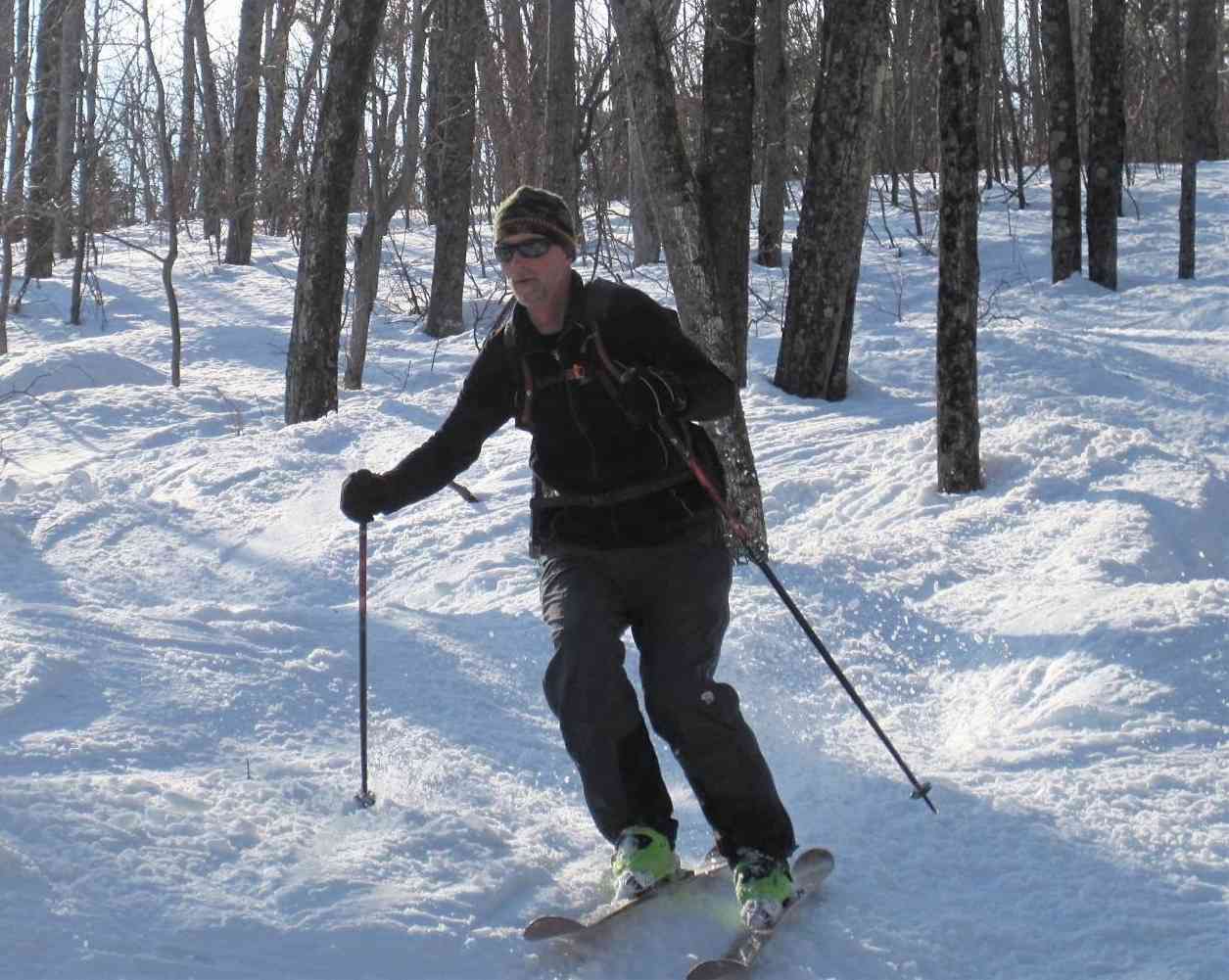 It's been PERFECT spring skiing. Cold enough to freeze at night, but not super cold. And warm enough for really soft snow, but without any real runoff or excessive water. Still … looking for a miracle to give us another 35 inches of snow to get us up to an "average" season.
At the end of the day we came across both Beth and Zelda lapping Sagamore. They are both looking to up their game, by taking on the bumps.
No question that I didn't get the pics to describe the day. We did get some video that I need to sort through and upload. Sometimes you just gotta ski and let the pics fall where they may.