Everything's on wind hold at Gore. And it's colder than a bear. Problem? No. Solution? Spend a little time in the woods.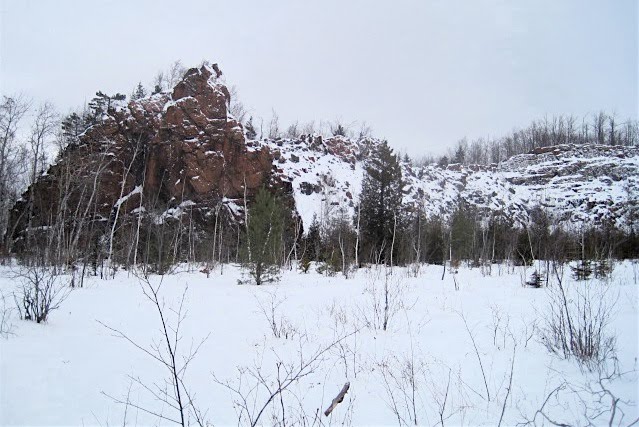 The ski to William Blake Pond is a traditional route that has been maintained by the locals for many decades. It's on state land, but still marked in the old fashioned way. With plastic squares, spray paint and blazes.
Leave from the unofficial trail head at Garnet Hill, and ski up to the old Hooper Garnet Mine. Take in the view of 13th Lake…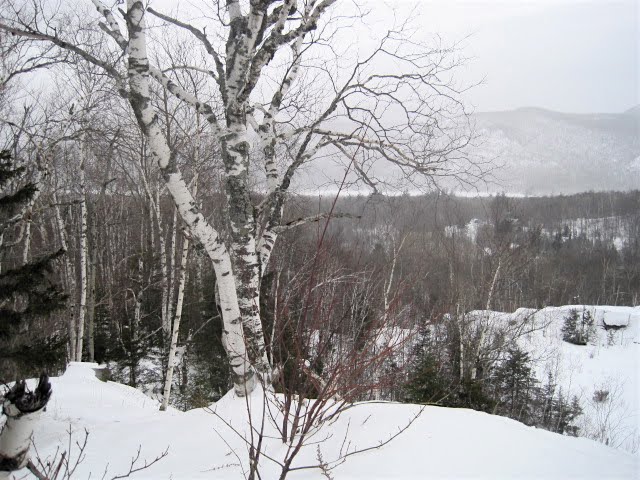 (Note the way up to this spot in the lower left of the picture. With today's wind exposed crust, it was definitely do not fall territory, above a sixty foot drop.)
Check out the old magazine where they kept dynamite for blasting.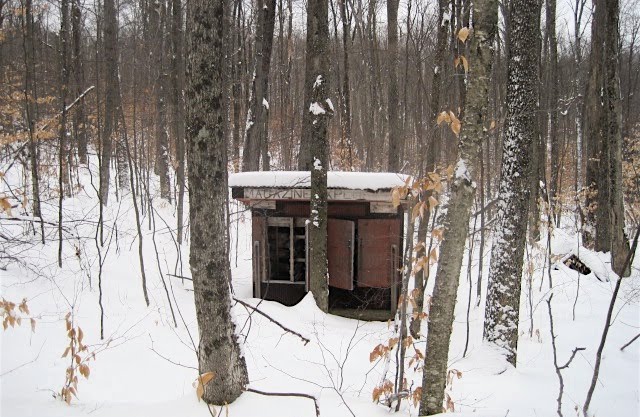 Ski along a high ridge (2500′) that skirts Harvey Mountain. On a day when you only have a few hours … you can only dream about the wide open hardwoods along Harvey's summit ridge.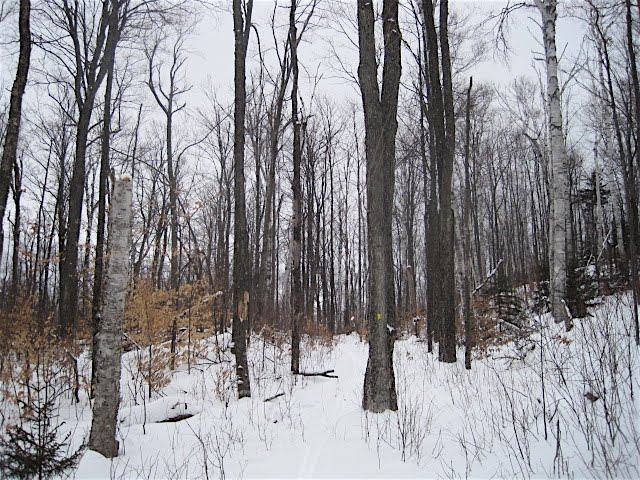 Ski up to the beaver pond that feeds into and is more photogenic than Billy Blake Pond, with the Harvey Mtn summit approach in the distance.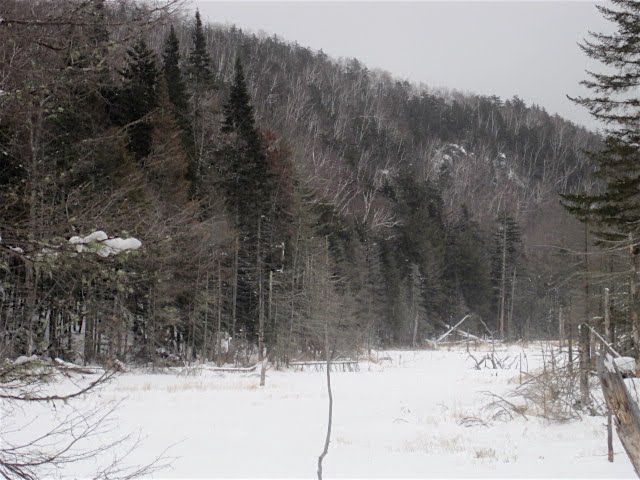 Then ski all the way down, past the pond itself and drop a few hundred feet of vertical on skinny skis. Parallel, tele and step turns, double polling… use your whole bag of tricks to get down. An easy way to get out there, in the woods, in just a few hours.