Today was all about the unexpected.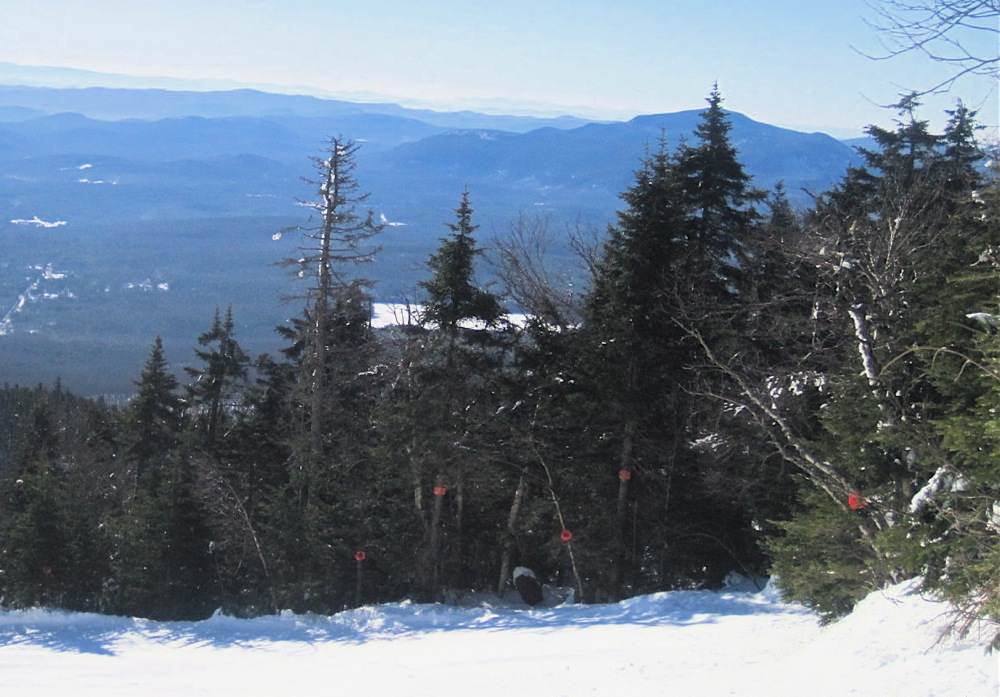 Actually some of my expectations were met. All of Chatiemac Ridge is now plastered with Ski Area Boundary signs. For three or four runs, I couldn't get Five Man Electrical Band out of my head.
Strategy probably should have been to stay on the lower mountain until 10 or 10:30. I expected spring conditions, with temps starting in the upper 20s … but for some reason… I can't ski past a dropped summit rope. The top was reasonably carvable, but I'm sure the bottom was better at that hour.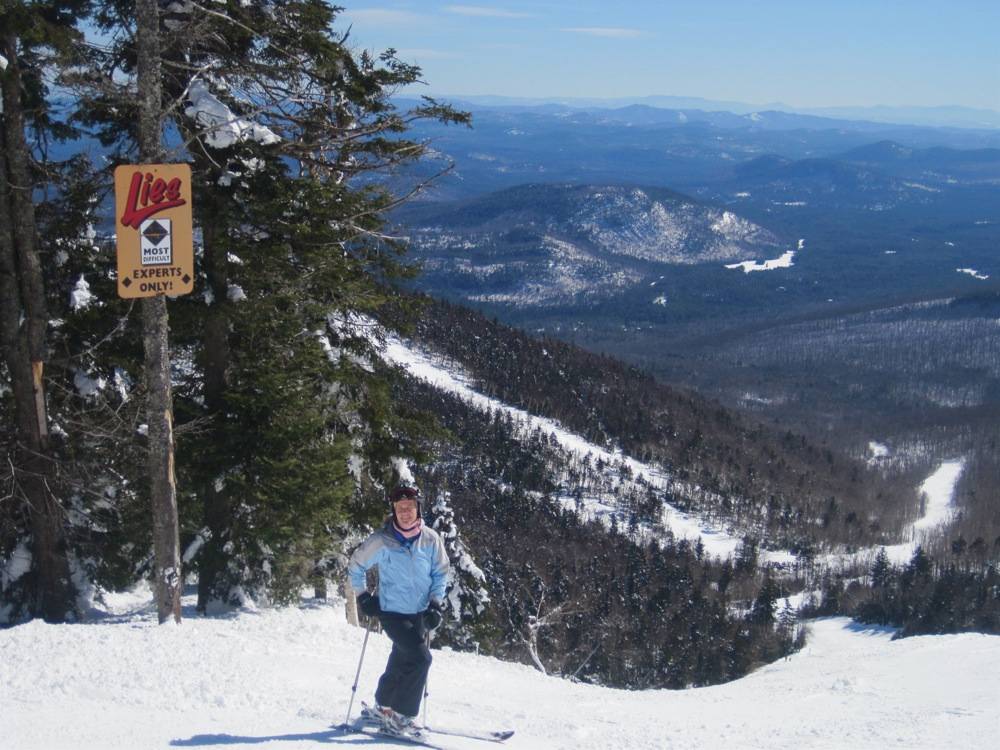 We skied the sun over on the south side. Zelda is now into the singles line to get more skiing done. So cool. So she's chatting up some guy on the chair behind me and says…. that guy told me this was THE time for her first shot at Lies.
I concurred. I mean the guy was shouldering half the blame in advance. As we got closer she got a little nervous. But ultimately she SMOKED it. I was so proud. When I got to the bottom of the headwall she was absolutely BEAMING. And at the bottom of the run she did the antler dance.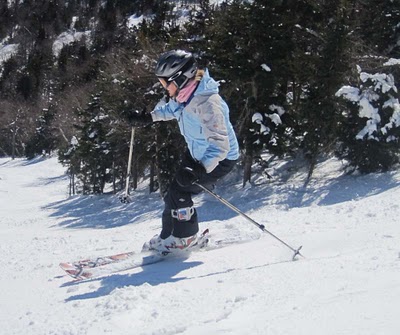 She lapped Lies three times in a row, while I hit Rumor, and Mineshaft. I couldn't believe that by 11am the trees were still firm. The groomers were great, so I stayed on them. I didn't expect to be doing that.
We stayed off the Dark Side most of the morning. Hey it's dark over there. We assumed that side wouldn't be ready until later. I was wrong. We got over around 11:30 and things were really good.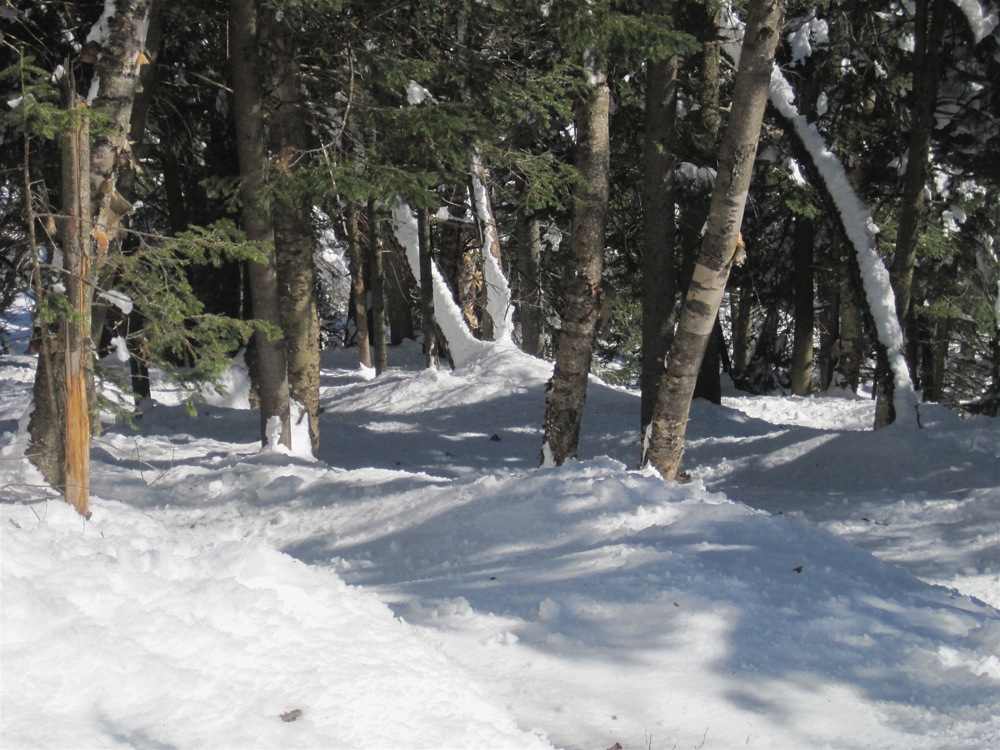 After lunch, Zelda wanted to go over to Burnt Ridge. I used Twister glades as my route over: soft and fast, but thin at the bottom.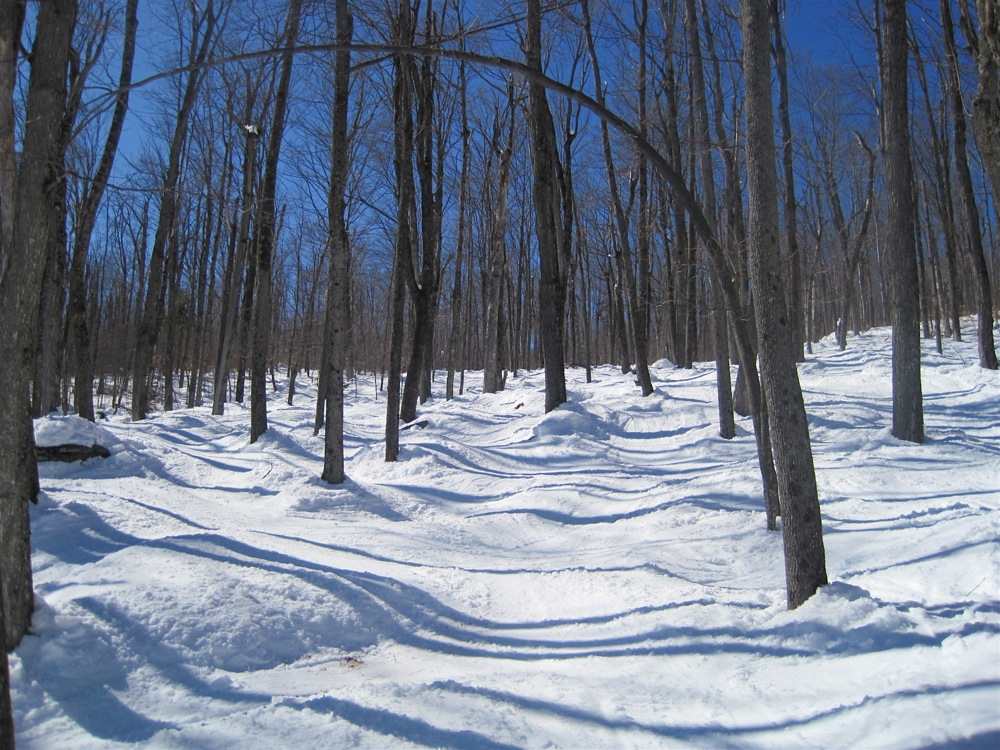 We did two laps, Zelda on Echo, and I went into the Cirque to check out the new work. They were like Twister… really good, but as you'd expect, thin at the bottom. The drop in to the Cirque is exciting in a heart attack kinda way.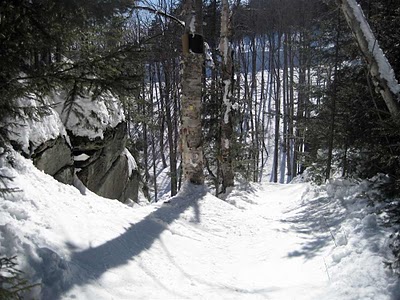 Zelda called it a day and I headed up to finish my day in the only sun I could find … Pine Knot. I didn't expect to find the best snow at the end of the day there … but there it was.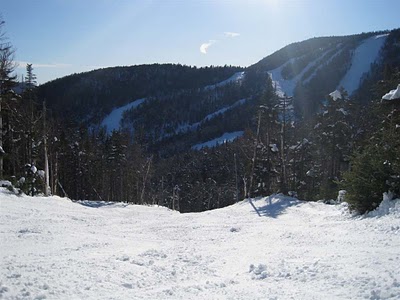 The final surprise was the only unpleasant one of the day. Let's just say I finished my day walking down the bottom half of Wild Air. Still, hard to be cranky. Great, great day.