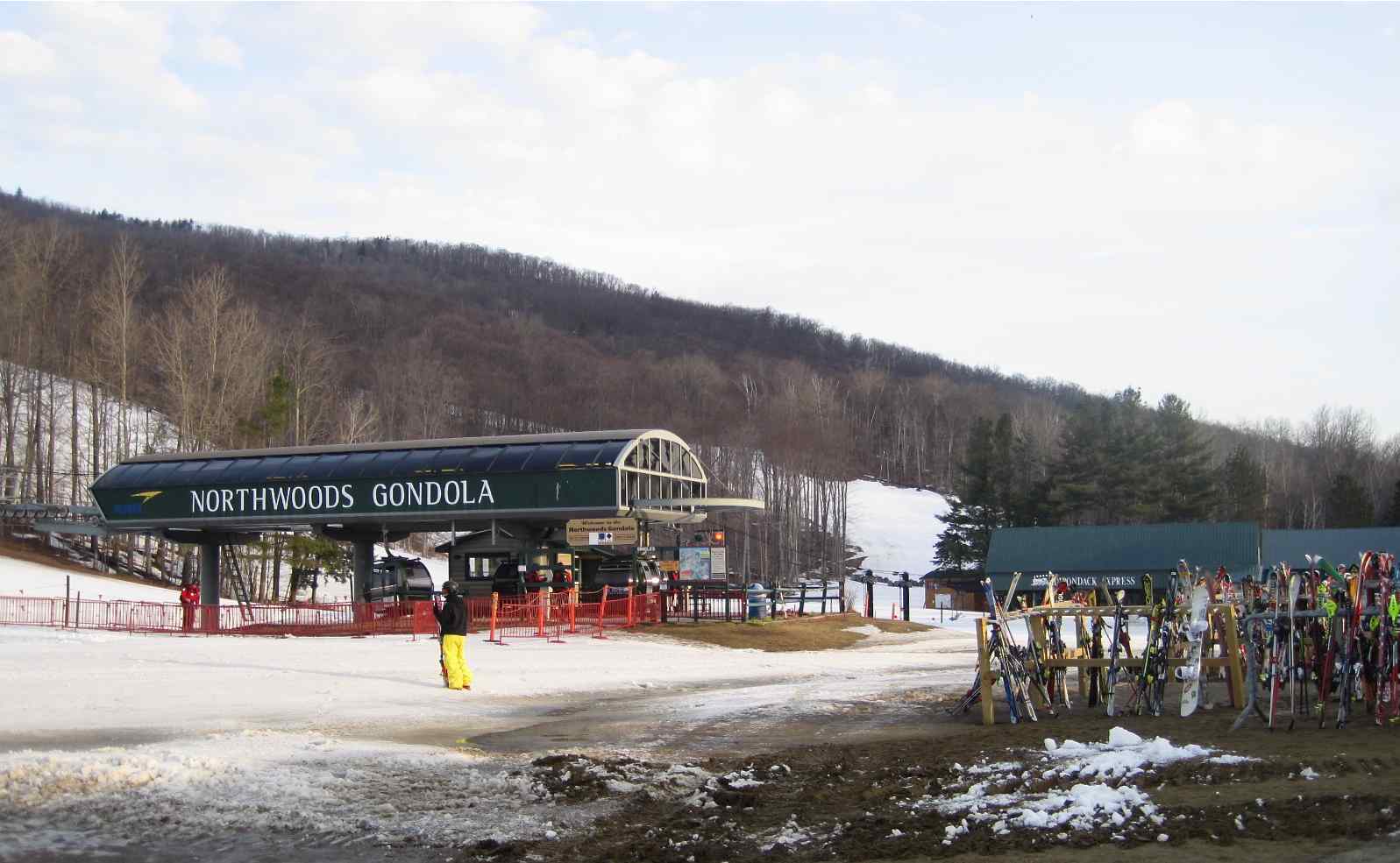 It's not going to be possible to recount the day. Usually I can go through the pictures and grasp the day in my mind. I just can't do it tonight. Today was too multifaceted. 🙂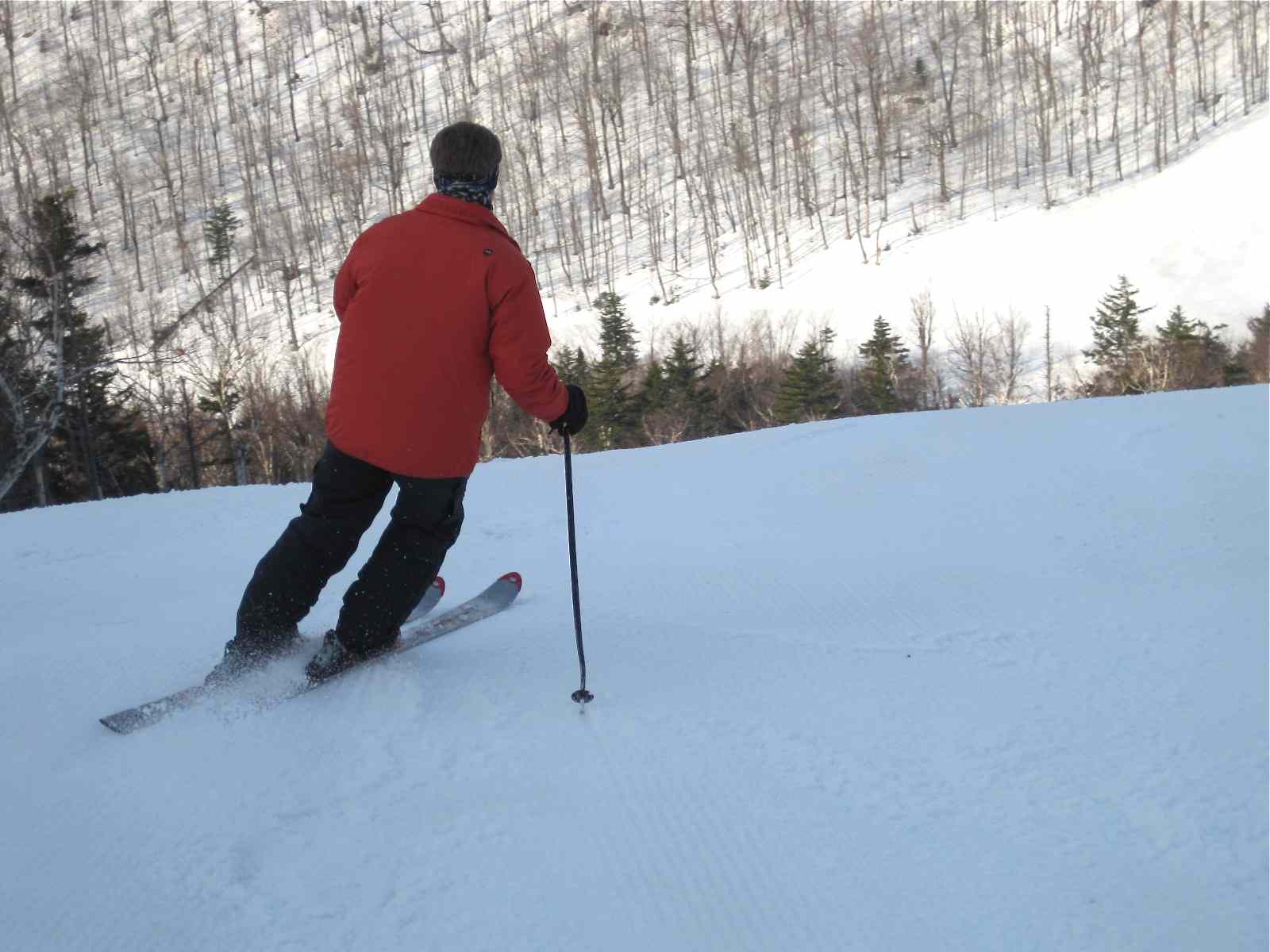 I ran in to Matty out front and we got into the Gondi. We hit Uncas. Carvy in the single swath that was groomed, and crunchy on the sides.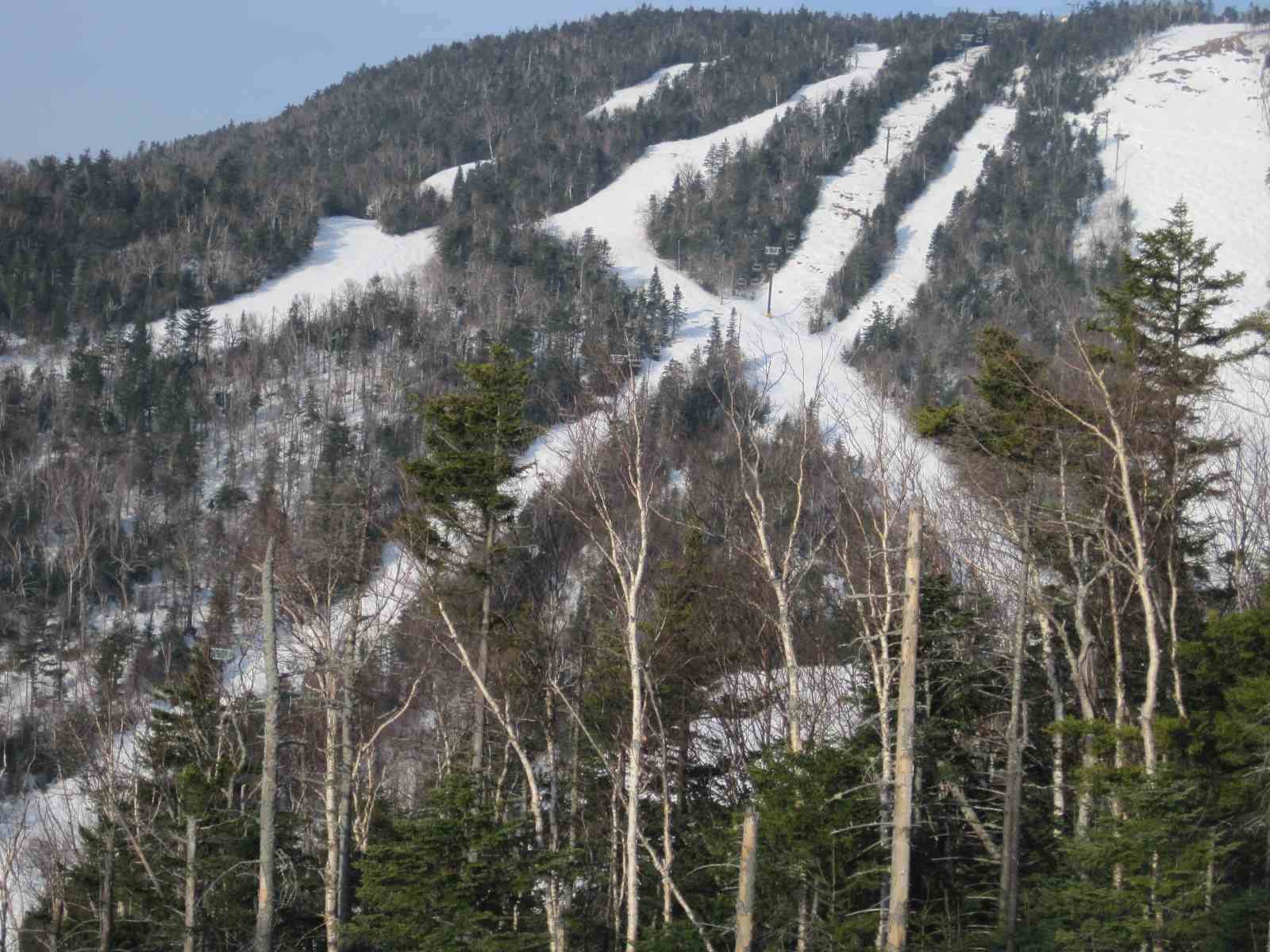 At the top of the Straightbrook, we started to form a group. It was as big as 14 as small as maybe 7. I think. Matty, EDeO, Chuck, Russ, Ike, Powderqueen, Pammy, Rick, Rochester and Lori, Jeff and Daniel and Phoebe. And I finally met Perilous Paul.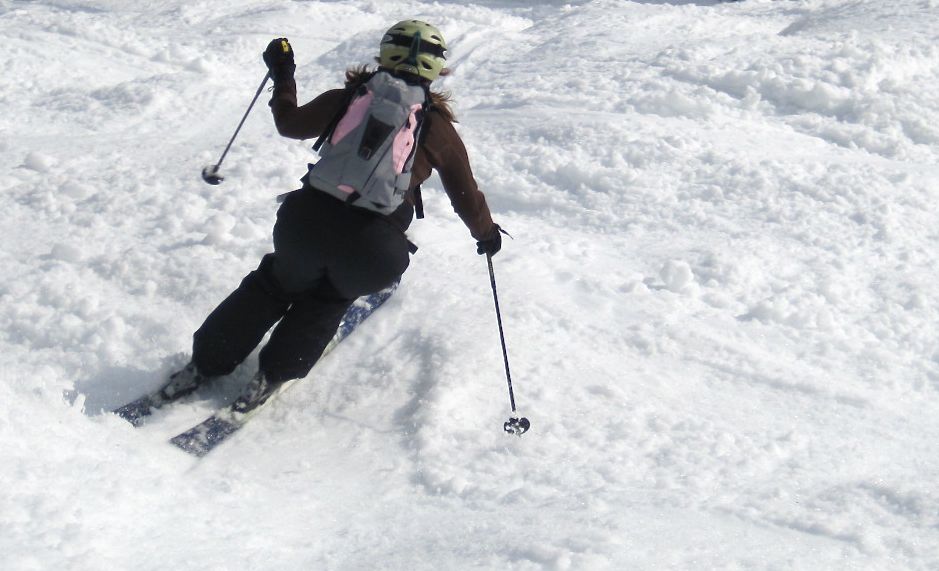 EDeO wanted to hit Burnt Ridge early. After some stalling in the sun on Lies and a few other places, we headed over.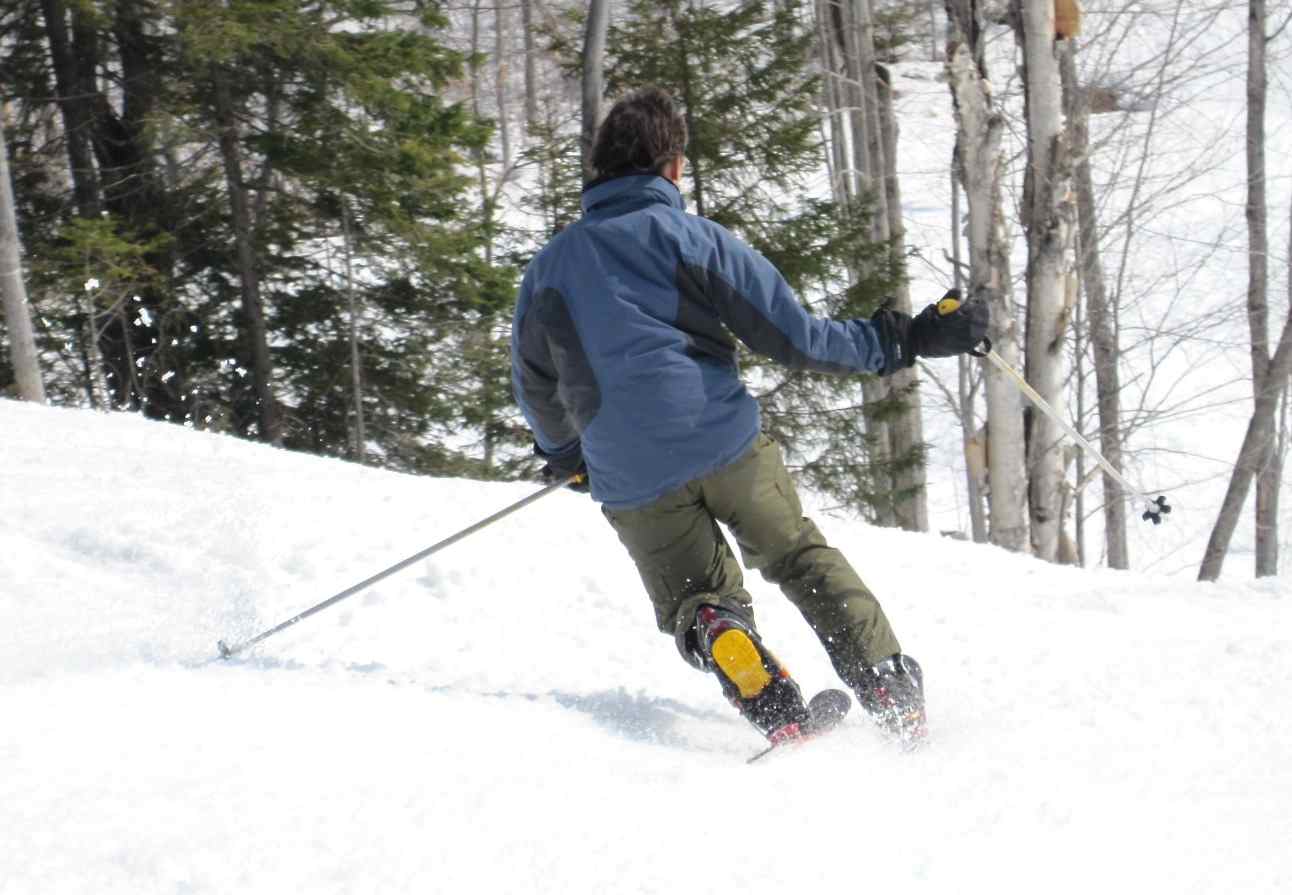 Sagamore skied extremely well. After two runs we were headed back on Echo, when patrol suggested an alternate route.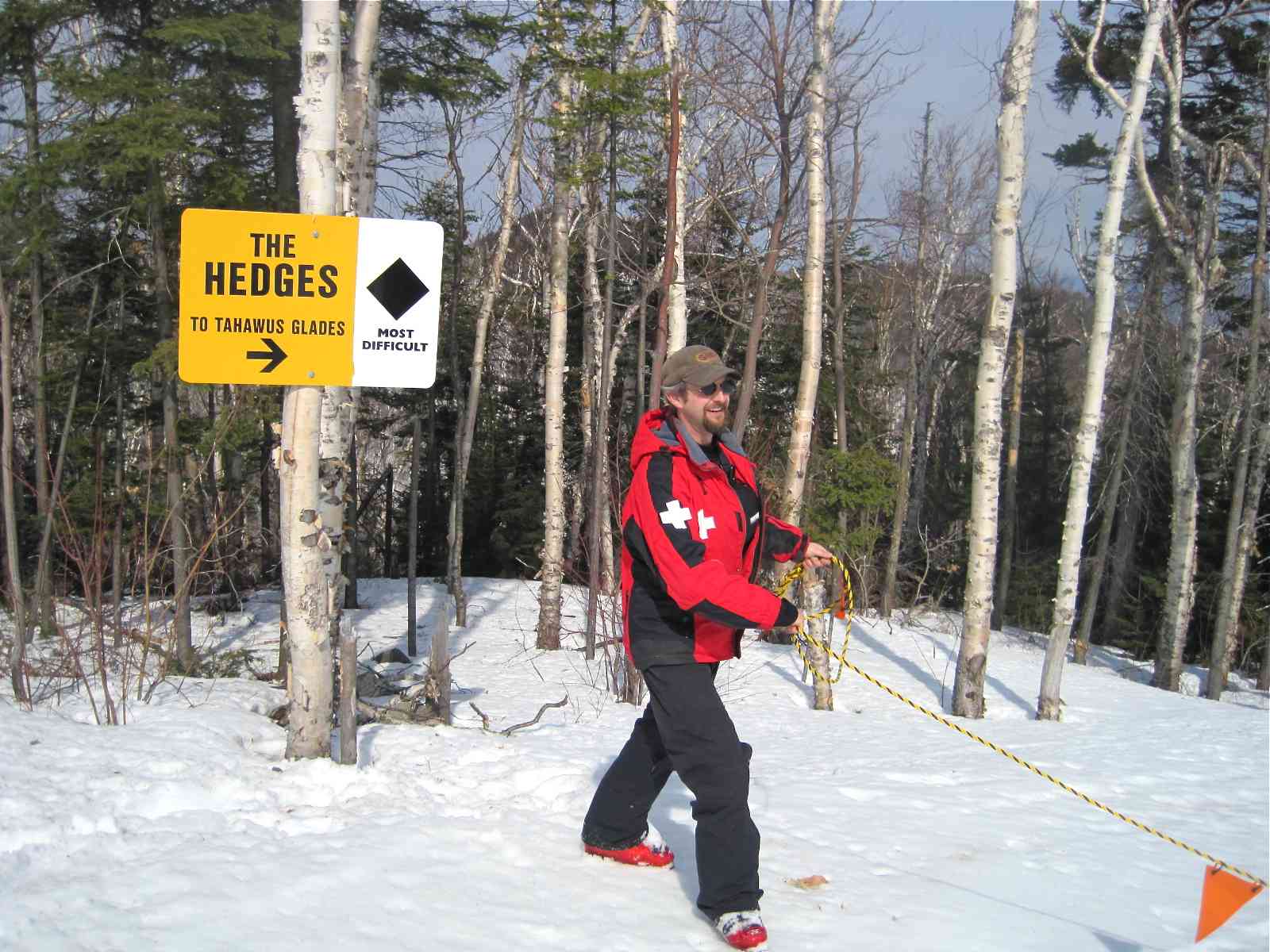 We zoomed down Hedges and found some of the most difficult skiing of the day in Tahawas. Tahawas needs skier traffic. Up the North Chair, down to the Summit Chair and into the Dark Side. What followed was, for me, some of the best skiing of the season.
Highly trafficked Darkside routes had the best snow all day.