Today was getaway day, but I really felt like we accomplished a lot. First, by staying over last night, I was able to squeeze every last drop of excitement out of yesterday's romp. Second, it was another day of lessons for Neve. And third, it gave me my first chance to ski with Team Zach.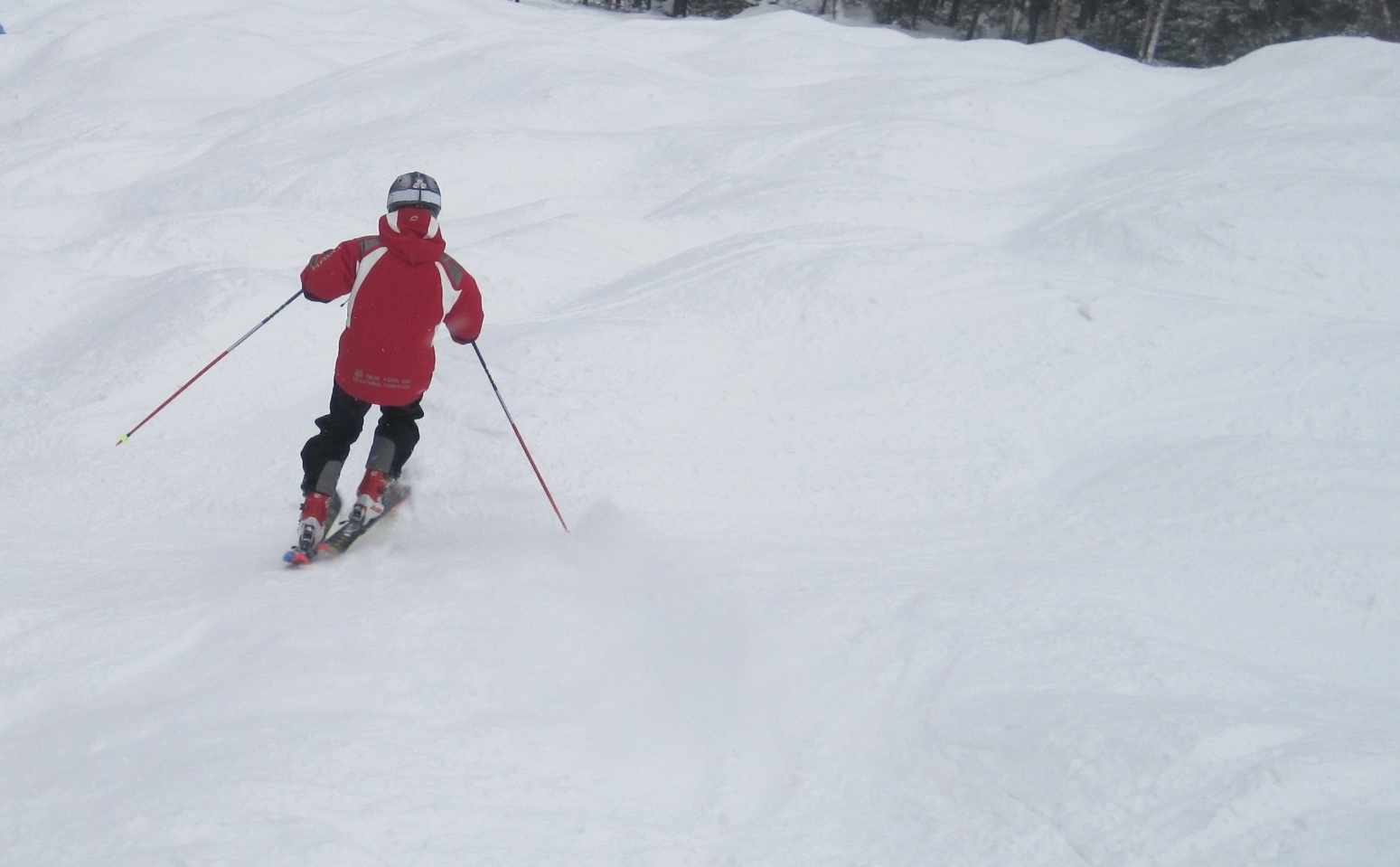 In my mind, families like the Zacharas make Gore great. Zach, his wife Annie, Nick, Izzy and Sophie spend the winter skiing with brother James and his kids CJ and Madelyn. The whole clan is committed to skiing, to Gore and North Creek.
Zach's been in my pictures before, barely. He's usually a blur in the distance in my shots. He wants to rip and by the time I've got my mittens off, he's gone. Today however, I learned that when he's with his extended family, he waits, and I finally got him in the frame.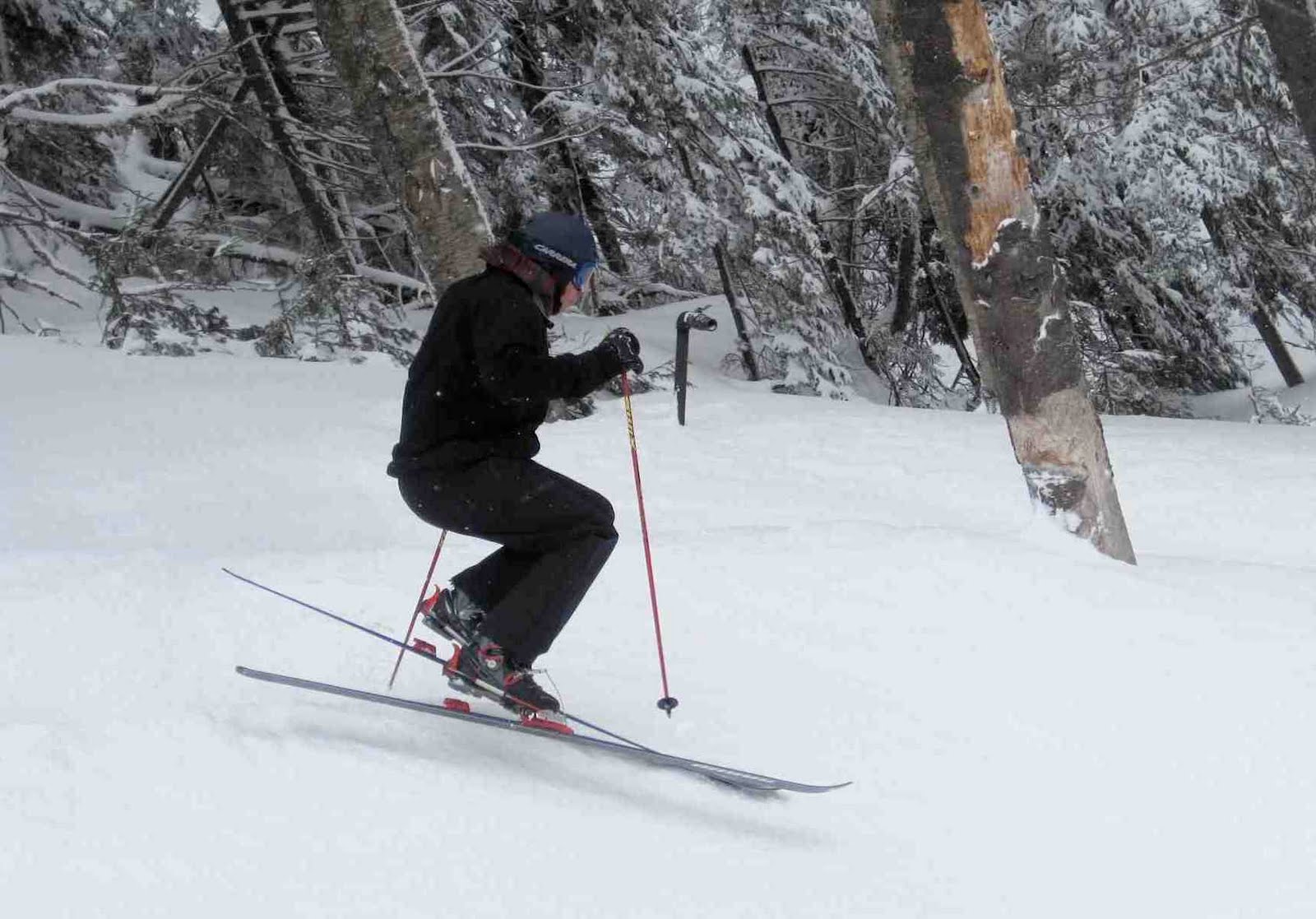 Over the weekend, the family had been off at Song Mountain, skiing lake effect blower, while Nick (14) was participating in a J3 level race. Today, when we got to the top of the Straightbrook Chair, Sophie (8) was insistent. "I want to ski Rumor!" After all the Rumor laps I did this weekend, I could get over there blindfolded. Hawkeye, to the Catwalk, to those big soft bumps.
Zach pushes you. It's not verbal. Or even intentional, really. He just skis the absolute best snow, no matter where it lies. And you WANT to follow.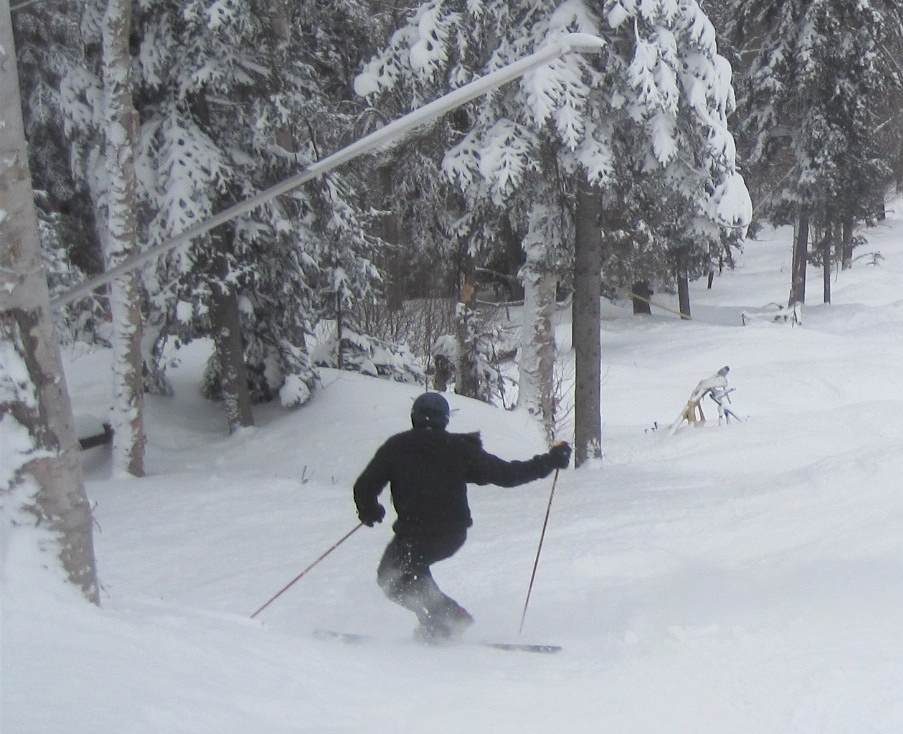 All weekend, skier's left on Rumor had good snow. The guns had been set up on that side, and experts had hit it hard. BIG bumps developed and by today, the troughs were pretty firm. But JUST BEYOND skier's left, if you were willing to weave in and out of snow guns and trees, there was some fantastic snow.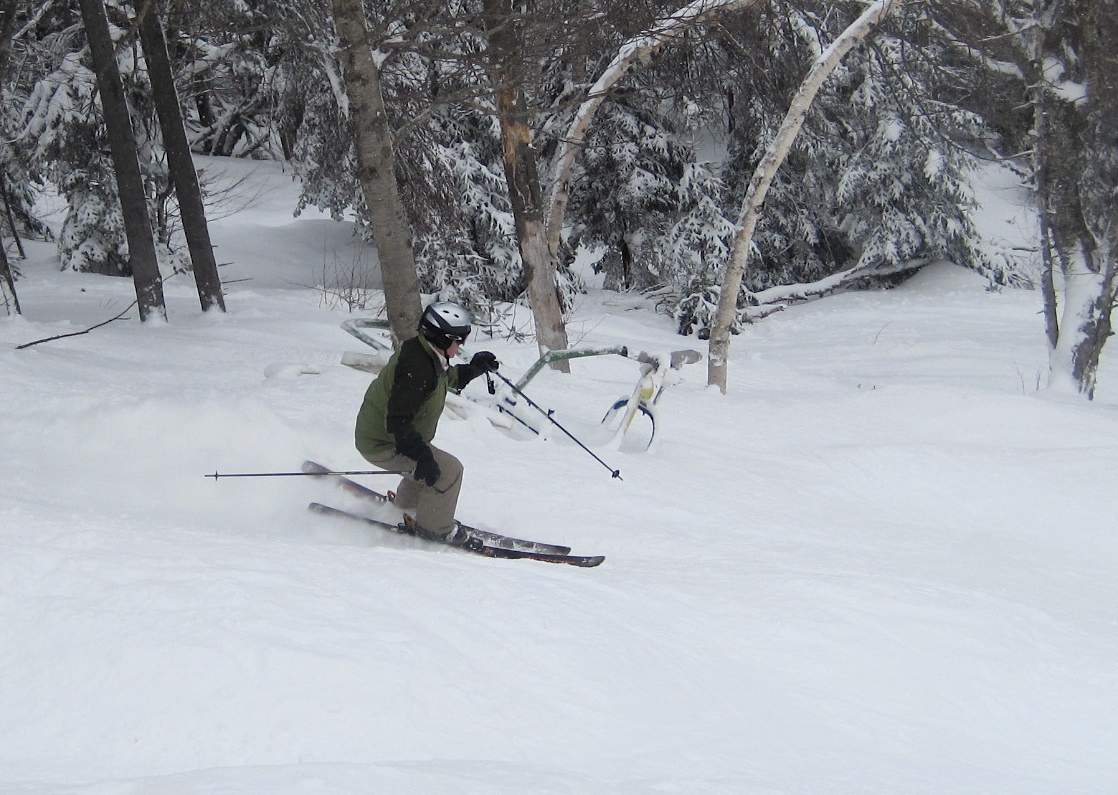 After hitting Rumor, Chatiemac and Hawkeye, I pushed the group to head over to the Dark Side. I had to split by noon, and felt the day wouldn't be complete without getting over there. Conditions were ok, but nothing like yesterday afternoon. Firm, and mostly carvable, but without the big expanses of very carveable snow. All I can figure is that overnight winds had taken their toll.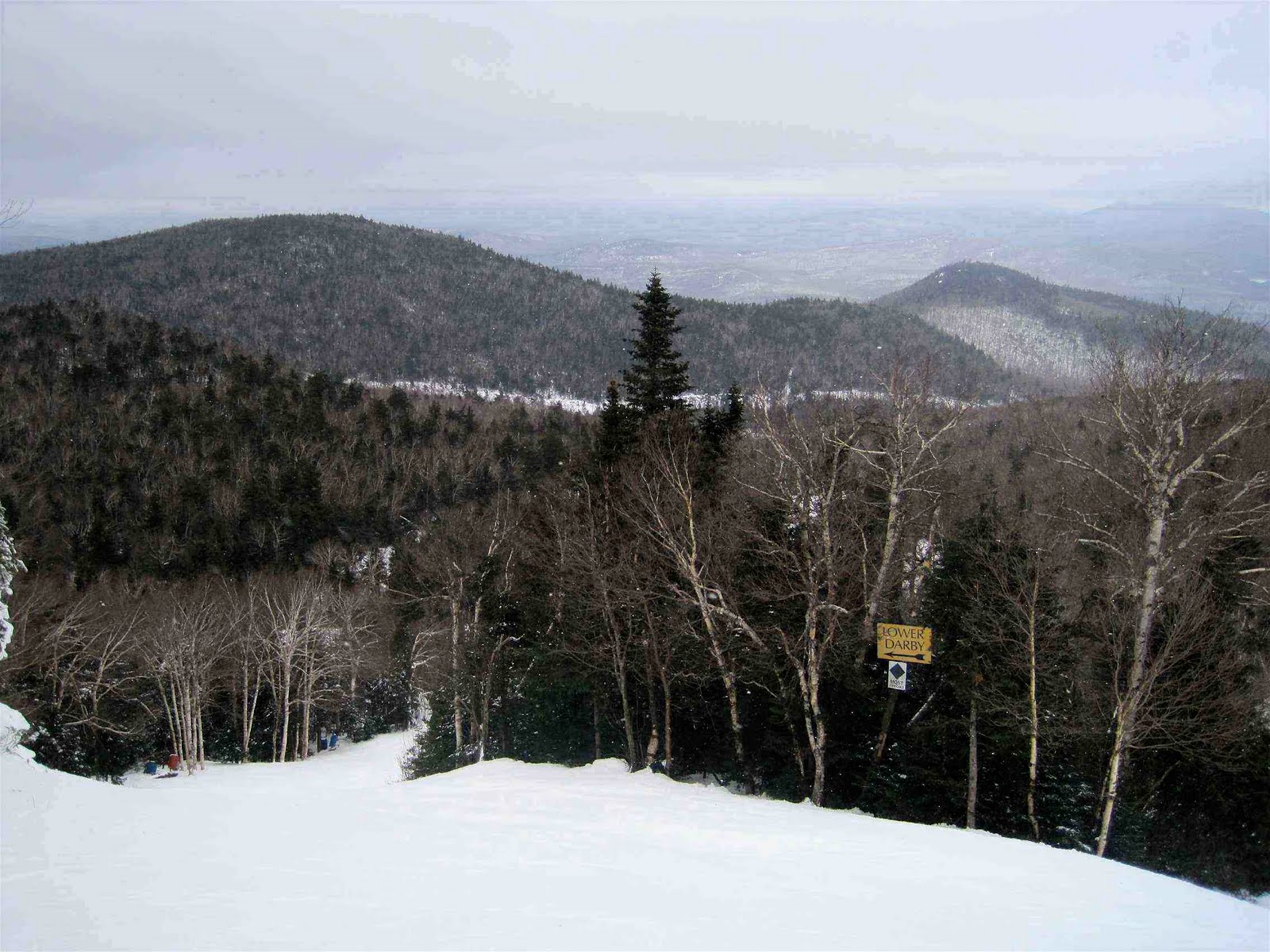 It was great to ski with Zach, Annie, James and all the ripperkids. On my last two runs, it was just Zach and I, over on the Dark Side. Probably the least favorable surfaces of the three days I skied, but yet another great day on the hill.