It was colder then a bear at daybreak so morning pictures are limited — every shot was a set back for fingertip warmth. Temps were below zero when I left the cabin, but it warmed up nicely later.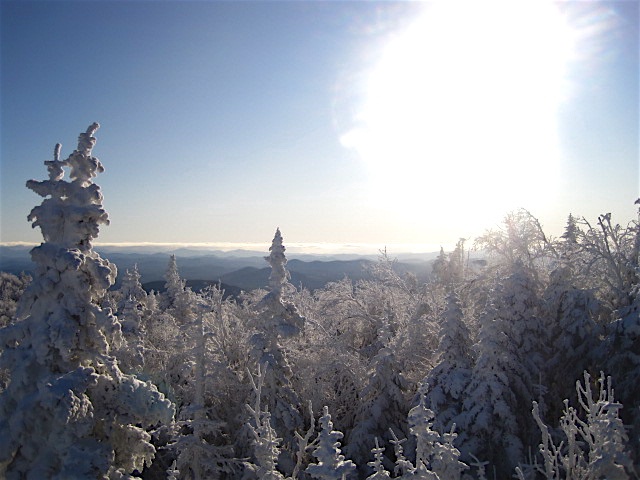 Gondi had brake trouble this morning, so I gave up first place in Gondi line and went over to the triple. First run on Showcase, ok but not great. Hit the natural north. Tawahas was decent skiers left, Sleeping Bear was probably better with snowmaking on it.
Took Wood Lot over to Lift 6 to access the summit. When the Gondi goes down it takes the masses a while to figure out they should get over to the High Peaks Chair. The result is if you push it to get there quick, you get first shot at a lot of stuff.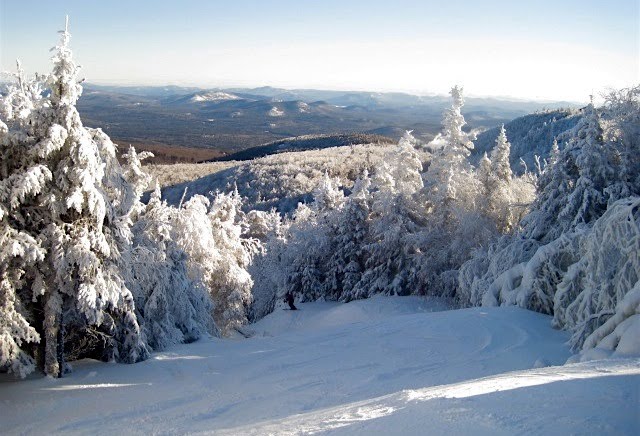 Hit Lower Steilhang, soft snow on top of quality manmade whales, with some hidden death chunks. It's possible that Lies was better than yesterday. In the morning guns were still on. Leaps and bounds skiing over big soft bumps.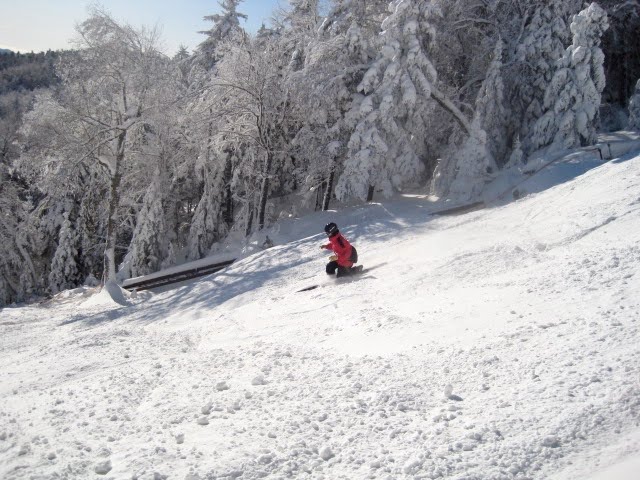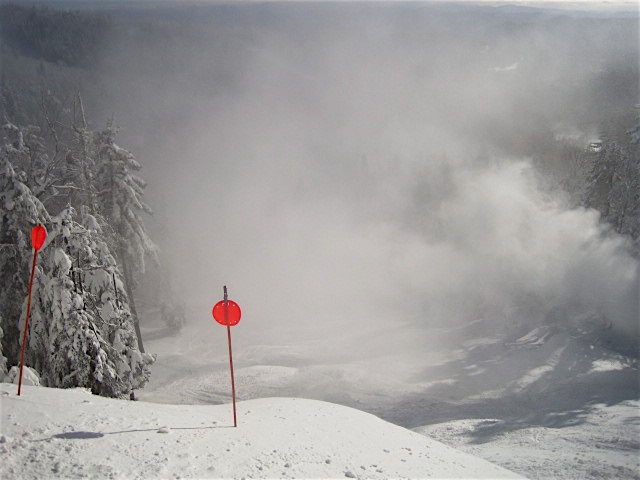 Around 10, I started lapping the Straightbrook Chair, hoping to run into Jeff, Adk Keith, or Powderqueen. I ran into PDQ's gang first, all 13 of them. We actually crossed Adk Keith's path but mobilizing a group that big is tough. We never connected.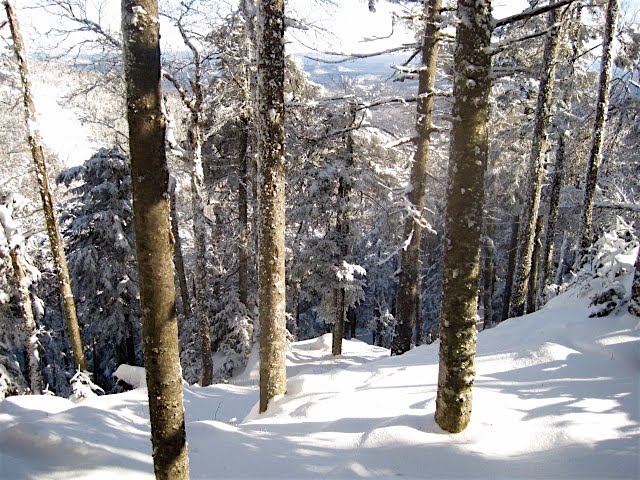 PDQ introduced me to EdeO. Thanks PDQ – a great experience to ski with such a knowledgeable Gore teleskier. We did more Lies.
LiesFest ended, and we spent the rest of the day in the trees.