After a promising start to the season, a more traditional weather pattern set in. New York skiers and riders are used to their fair share of 50 degree weather and rain in December. This year it has seemed particularly tough, forcing many resorts to delay their opening day.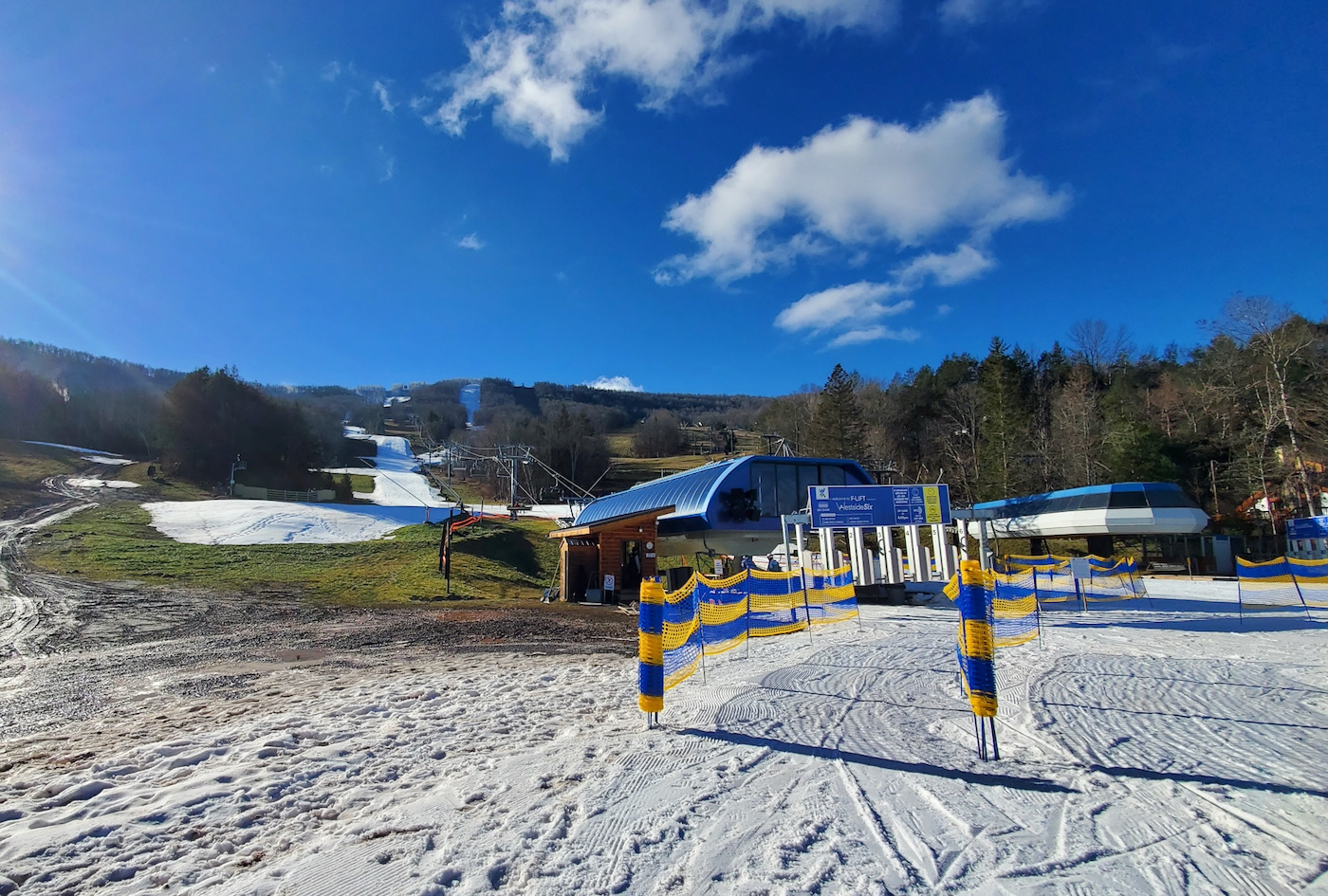 The resorts that are open have clung to the white ribbon of death. Mountain ops and the dedicated riders who call these mountains home have not been deterred. At the first sign of cold weather both returned in full force.
On Friday, I decided to check out Windham on my way to the flatlands; they seemed to still be holding on to a reasonable amount of snow.