After a promising start to the season, a more traditional weather pattern set in. New York skiers and riders are used to their fair share of 50 degree weather and rain in December. This year it has seemed particularly tough, forcing many resorts to delay their opening day.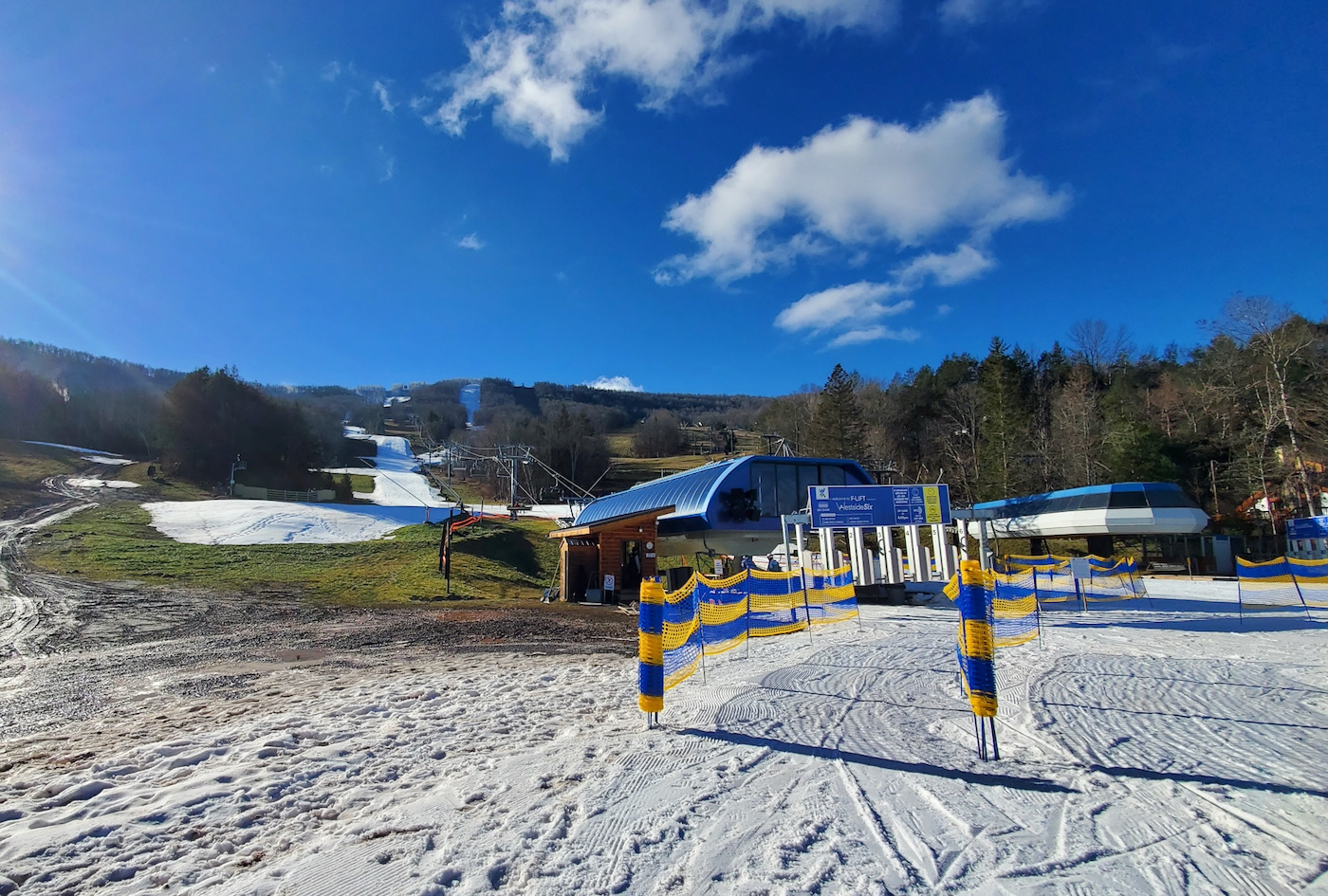 The resorts that are open have clung to the white ribbon of death. Mountain ops and the dedicated riders who call these mountains home have not been deterred. At the first sign of cold weather both returned in full force.
On Friday, I decided to check out Windham on my way to the flatlands; they seemed to still be holding on to a reasonable amount of snow.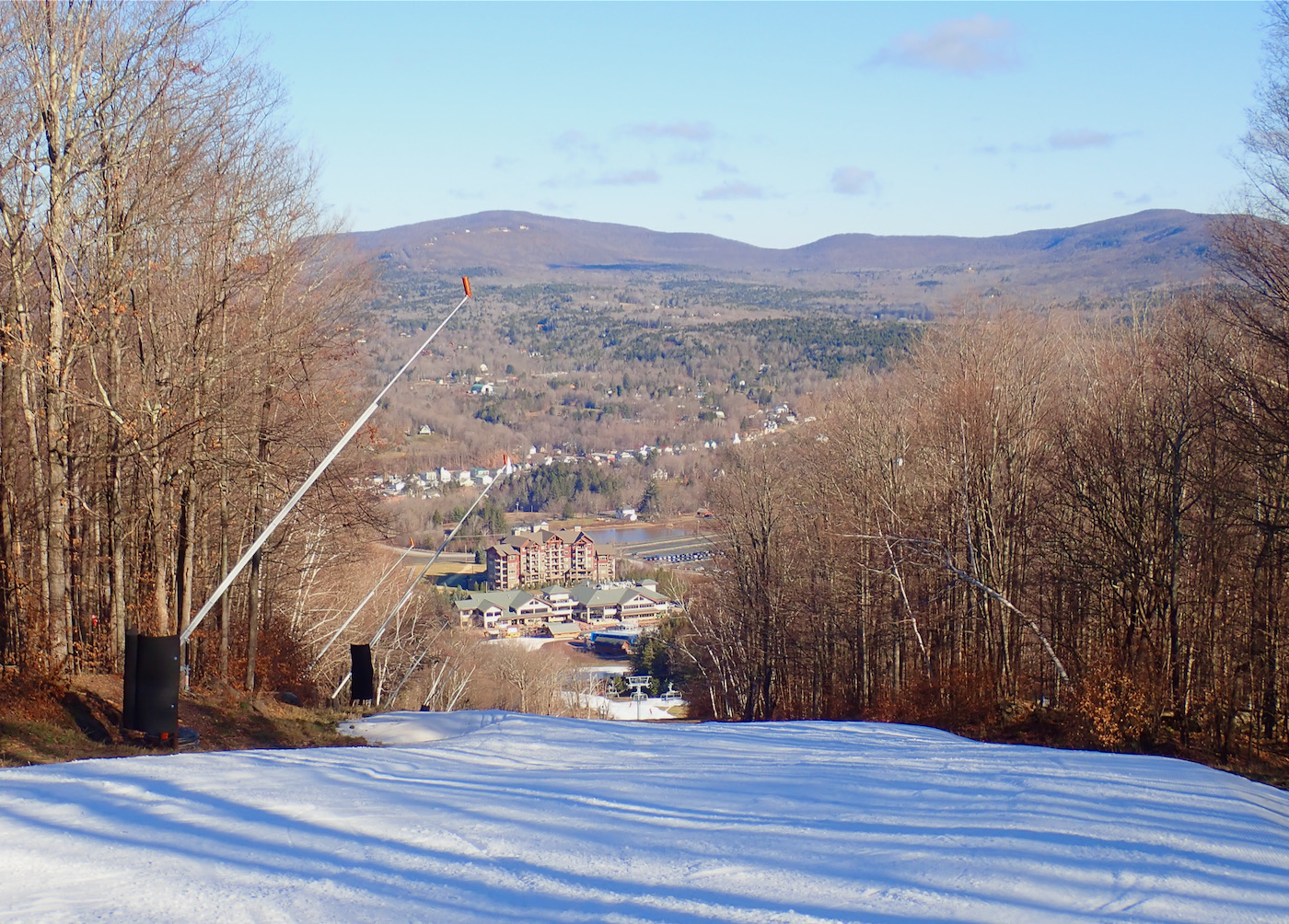 I pulled in at 10, and went through my routine gearing up and getting a ticket. At the top of the Westside Six it felt like winter, despite blue bird skies and a glaring sun. I took a warm up lap down the only intermediate route open, Warpath Chute to Lower Whistler. Ops had worked some magic; despite some firm spots, a pleasant layer of manmade snow provided some good turns.
I spotted some boarders ripping, and introduced myself in the hope, that I could snag some pics. Tyler, Skyler and Alex were locals —and Windham employees sporting resort jackets — but clearly enjoying their day off. They obliged and we headed down Upper Wolverine deemed to be "the best trail open."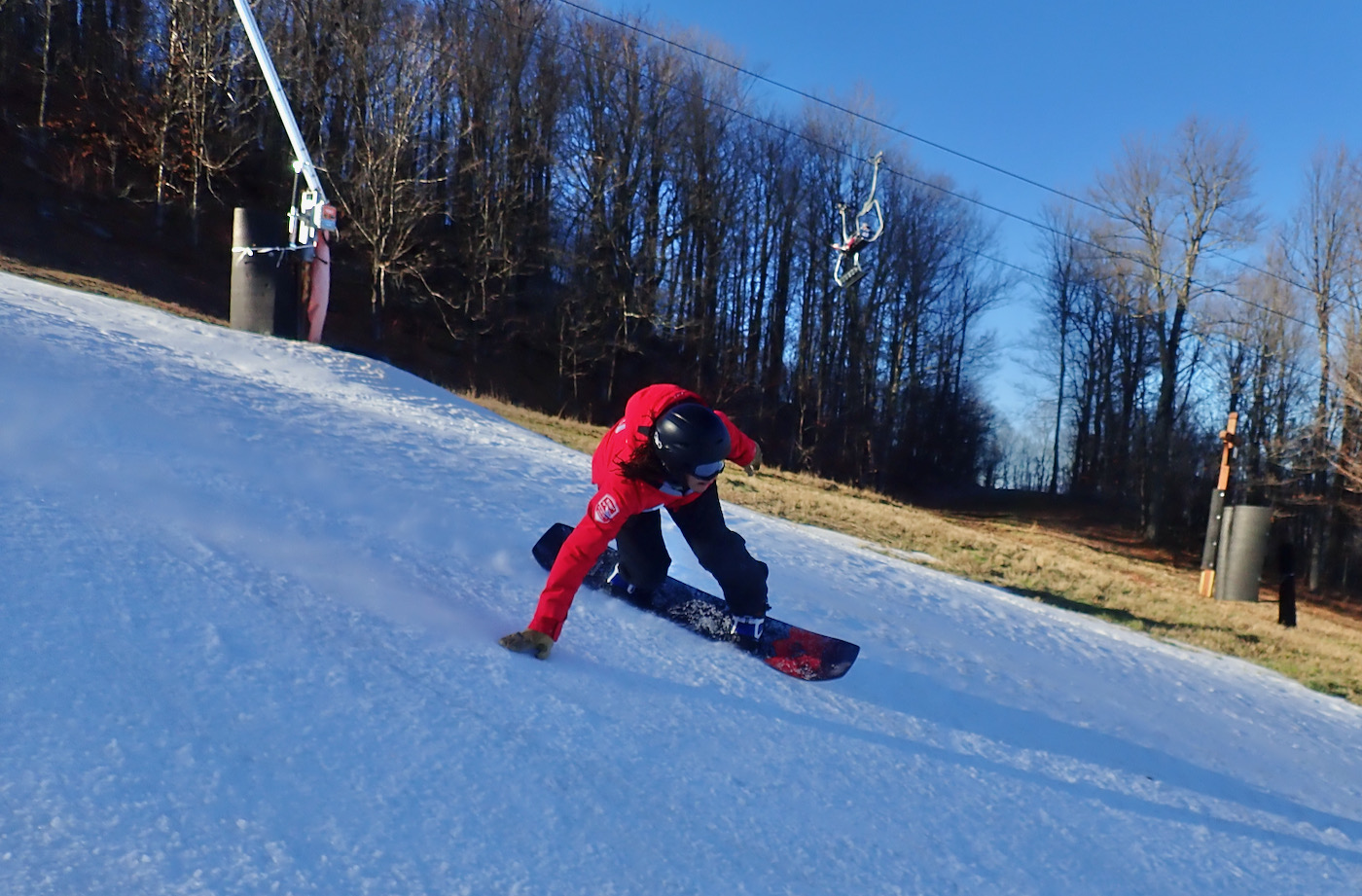 It was tough to believe that anything steep would be in good condition after all the rain, but they were right. The snowmakers went all out on this trail and there was a thick layer of light man made snow all the way down. Turns provided a wide spray, enough for a face shot with a little effort.
I followed the gang down the trail snagging shots as they boosted off side lips and carved as hard as they could. Despite the limited terrain the mountain was still a playground, and the locals were having more than enough fun. In between laps on the chairlift I picked their brains about the mountain.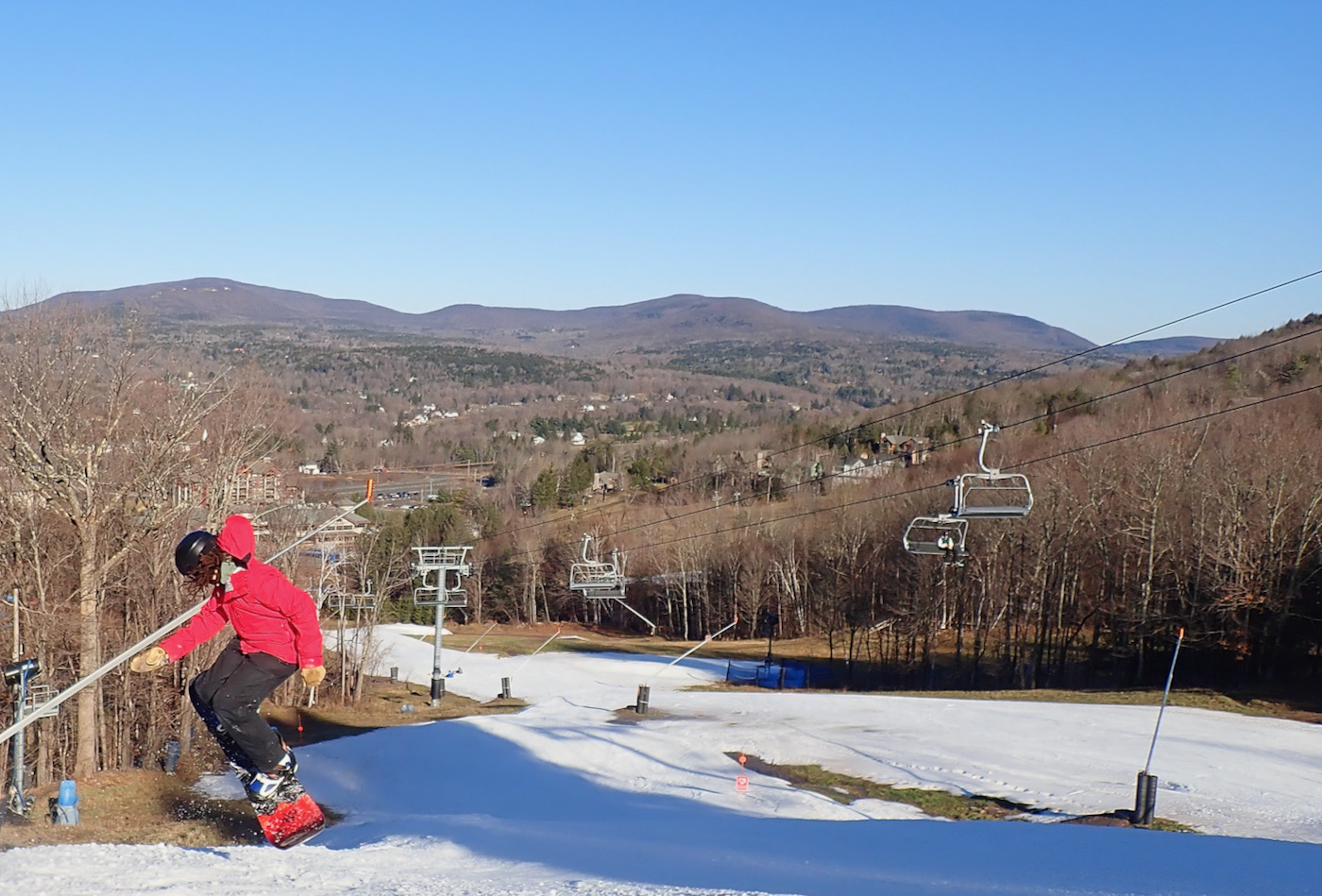 They had a love for their local hill, bragging about the best park in the Catskills. Around 2ish my legs started to feel like jello and with a long drive ahead of me I called it a day. I thanked the guys for letting me grab some pics and packed up.
It's great to meet new people on the mountain who share your enthusiasm for the sport. Next time you're at a new mountain make friends with a local. Maybe they will remember your name on a powder day.