Hunter Mountain opened Saturday November 19 with two main routes down the mountain – the Mainline and Belt Parkway. I was fortunate to ski days 2 and 3.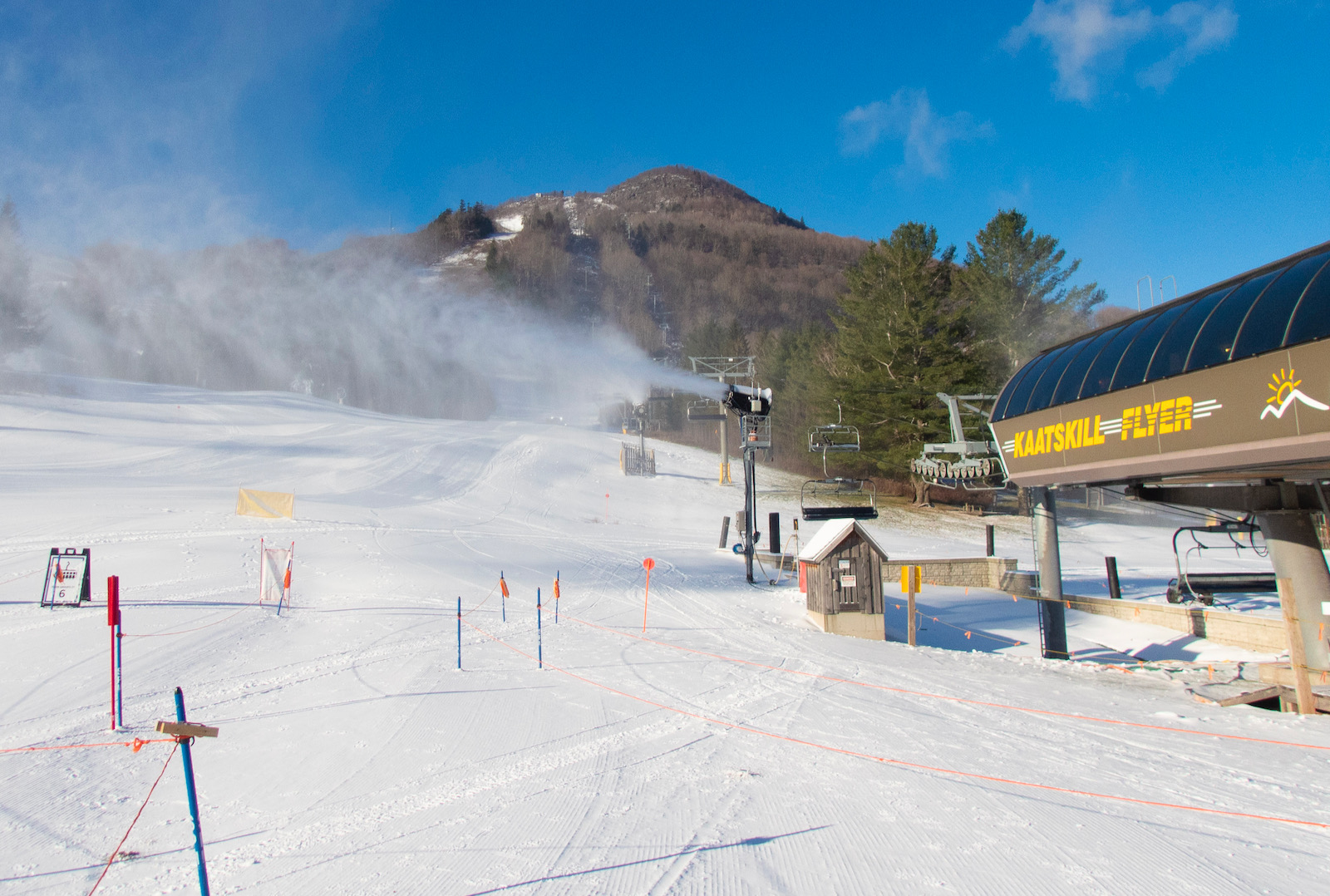 The unseasonable cool temps in the days preceding opening day enabled Hunter's team to lay down plentiful volumes of high quality snow. On the two open routes, conditions resembled mid-January more than late November. Kudos to snowmaking for a great job getting the mountain open.
My first day, Sunday November 20 was cold and windy. Between the weather and the snowguns blasting, it really felt like mid-winter.