Like many NY ski resorts, Woods Valley closed on Sunday. It was the 89th day of their 54th year and it was a good one. There were festivities, bands and events all through the weekend, including everyone's favorite, pond skimming.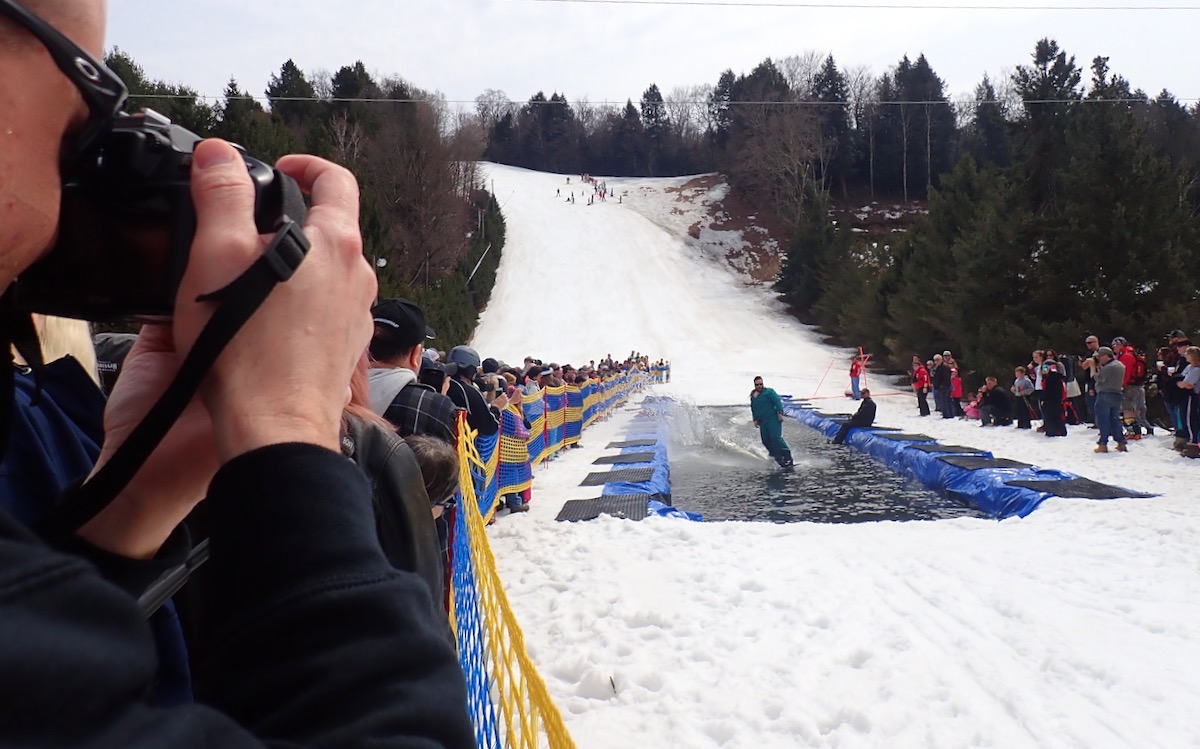 If Sunday was my last day this season I couldn't ask for better. It was t-shirt skiing with low 60s and classic corn snow. Most of the mountain was open with 12 trails so I showed up around 11 a.m. and took a few laps.
Coverage was great without any bare spots. It was a surreal feeling standing at the top of the little mountain. I tried to savor every carve and slash knowing it could be my last for 6 months or more.