All week I watched its improbable trajectory, spiraling toward the New England high country, an asteroid of a winter storm set to detonate over what little remained of lift-served skiing in what had been a wet and warm spring.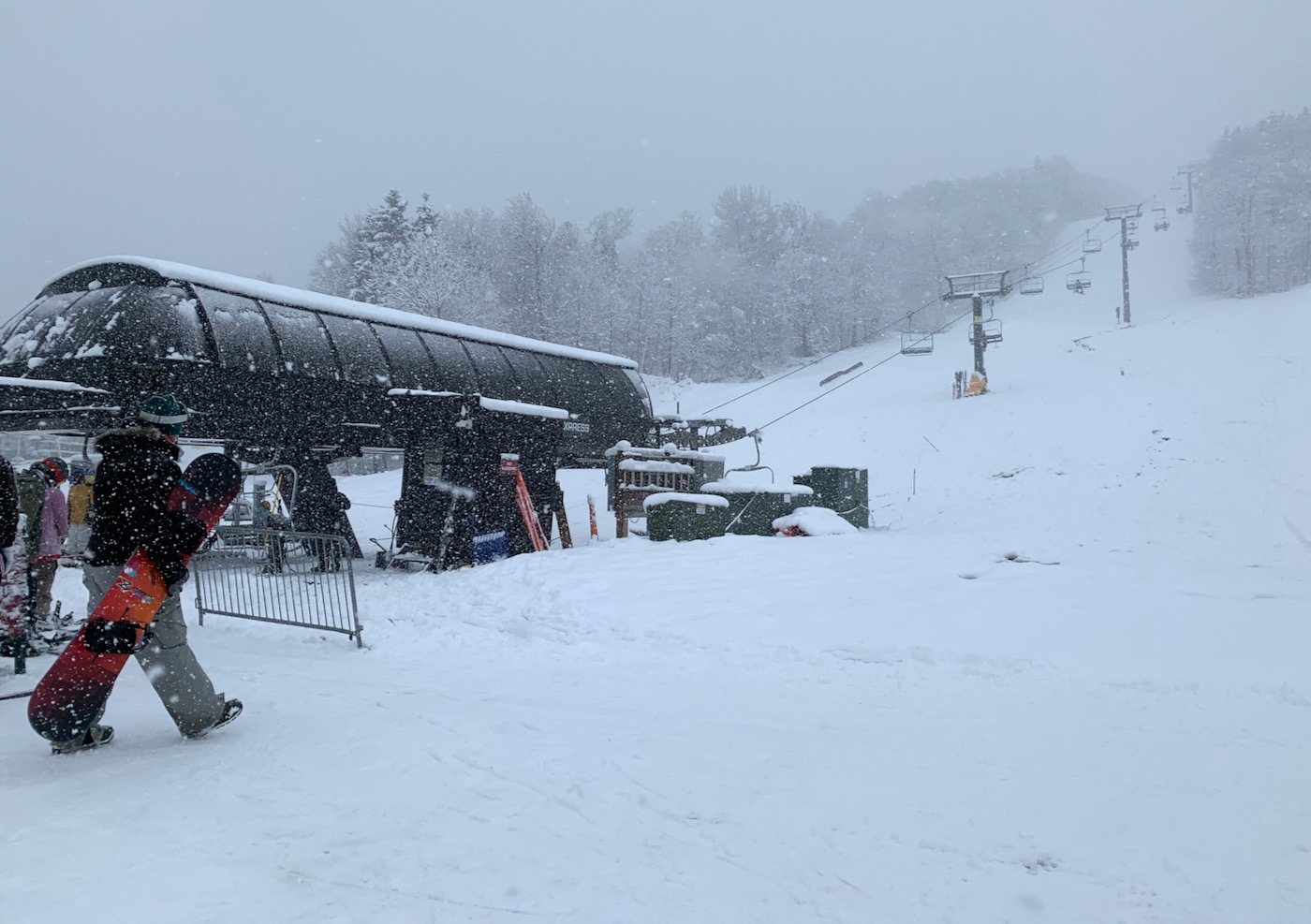 I kept waiting for the storm to fizzle or transform into rain or blow north and out to sea. Instead it set a bullseye on southern Vermont. By late in the week, Open Snow was forecasting 18 inches at Mount Snow overnight Thursday into Friday.
Of course. This had been a great winter, snow falling somewhere across the region every day from mid-January to the end of February, the best un-ending stretch of real winter we'd seen in years.