Over the past few days, my favorite wildflower, the Wild Rose (aka the Multiflora Rose) has exploded across the New Jersey landscape.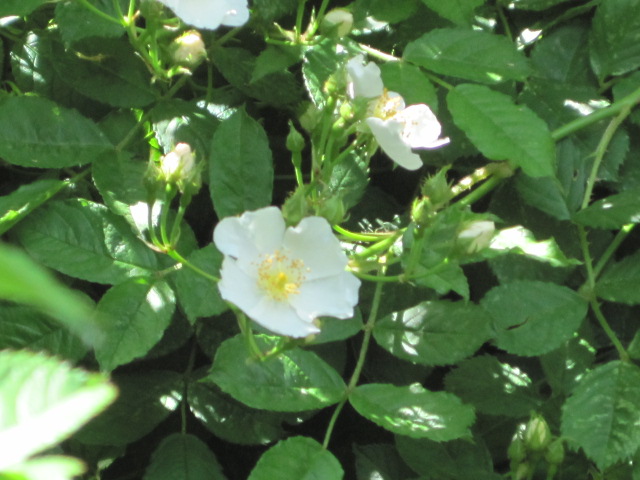 With their trademark five white petals, Wild Roses are virtually everywhere: in the middle of forests, along the sides of highways and roads, next to ponds and streams. Even if you have a blindfold on, they're tough to miss.
They have, IMHO, the most intoxicating, beguiling, and alluring aroma ever — like that of a hybrid rose, but sweeter and much much stronger. If it were a food, I would eat it. If it were a woman, I would marry it.