It's the middle of summer but if you're reading this, there's a good chance you're spending at least a little bit of time every day thinking about skiing. Maybe not every day but often enough. It seems the hotter it gets, the more I miss the feeling of sliding on snow.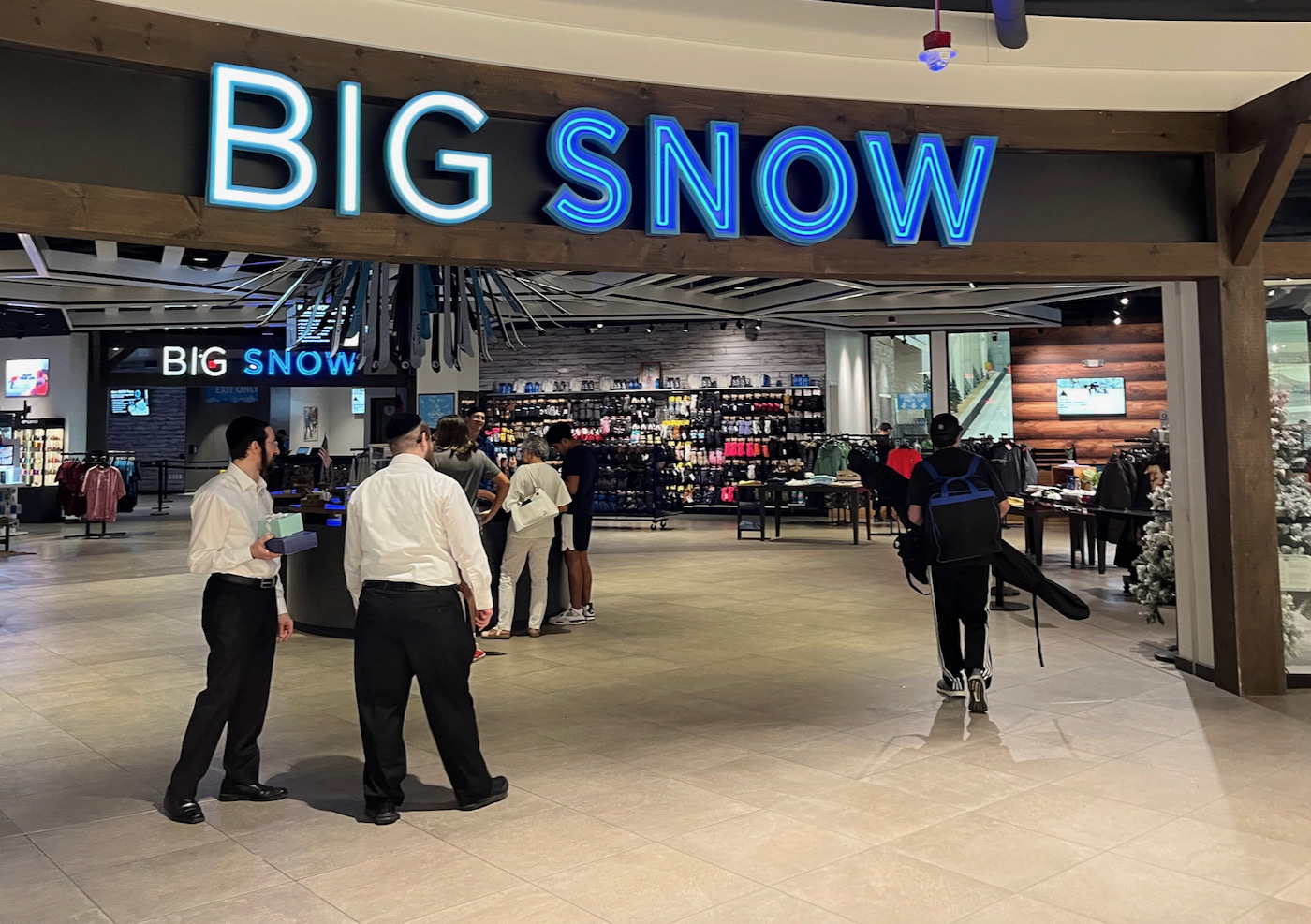 When I was younger, I thought that by this point in my life, I'd be spending at least two or three weeks of every summer down in Chile or Argentina, skiing my ass off. Maybe New Zealand. I still haven't pulled that off.
Luckily for me, I have an alternative forty minutes from home; indoor skiing at Big Snow American Dream in New Jersey. I mean, it's not a perfect substitute.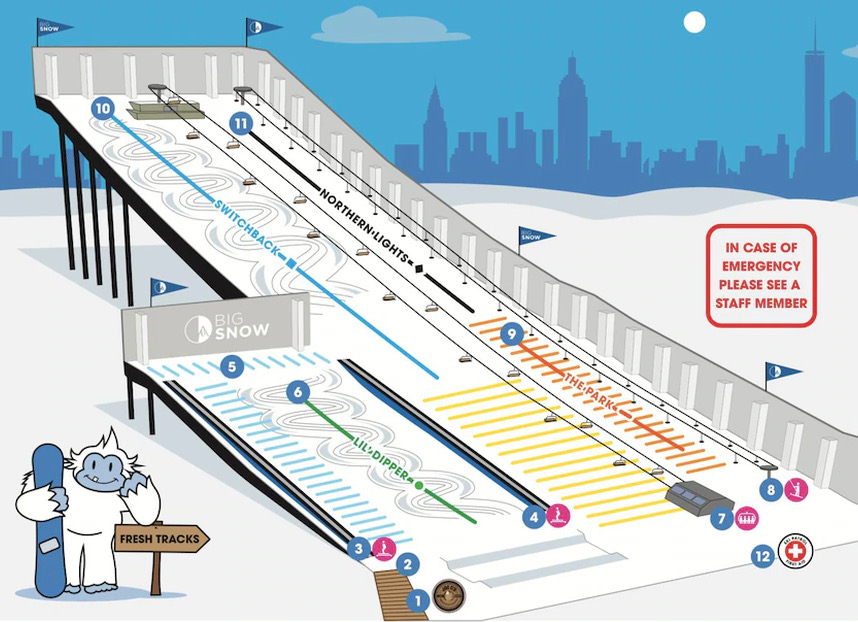 Anybody that's been there will tell you, there's not much to it. It's probably less than two hundred feet of vertical. There are three short trails, one of which is covered with terrain park features and one of which is built up into a zig zag course for terrain based learning. Unless you're a never-ever or a park rat, Big Snow is a pretty basic offering.
It has a big air conditioning and snow making system that keeps the surface fresh and the air at a constant twenty eight degrees. When summer gets to be a little much, we have a little pressure valve we can access for a couple hours of simulated winter.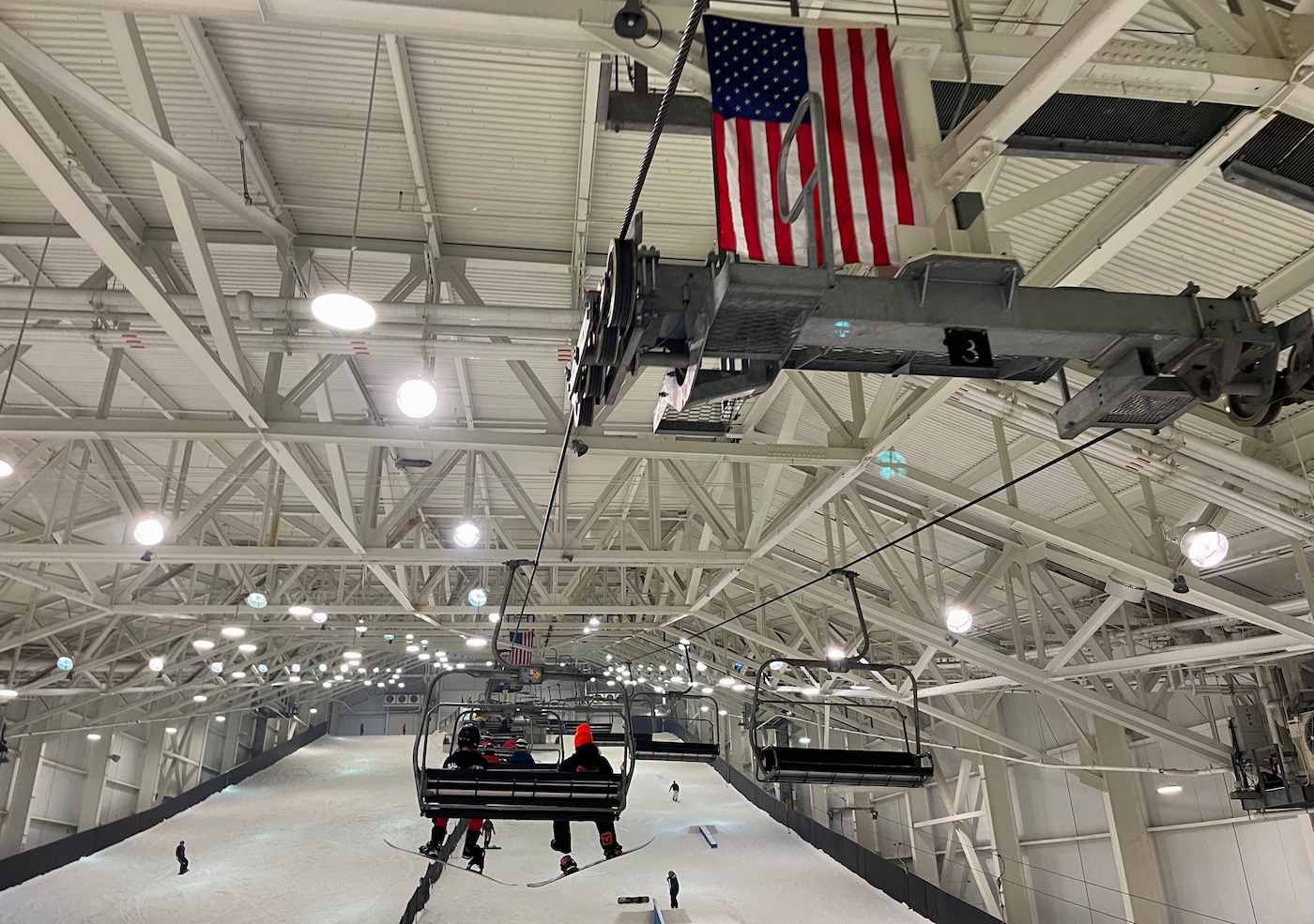 Big Snow sells tickets in two hour increments, which is about right for me and my kids. Even when it's ninety nine degrees outside and we haven't skied in months, Big Snow isn't gonna demand much more than two hours attention.
Last year, before Big Snow suffered a fire and had to shut down for about six months, we bought some multi day tickets. We actually spent a few hours there the day before the fire occurred. We went back last week.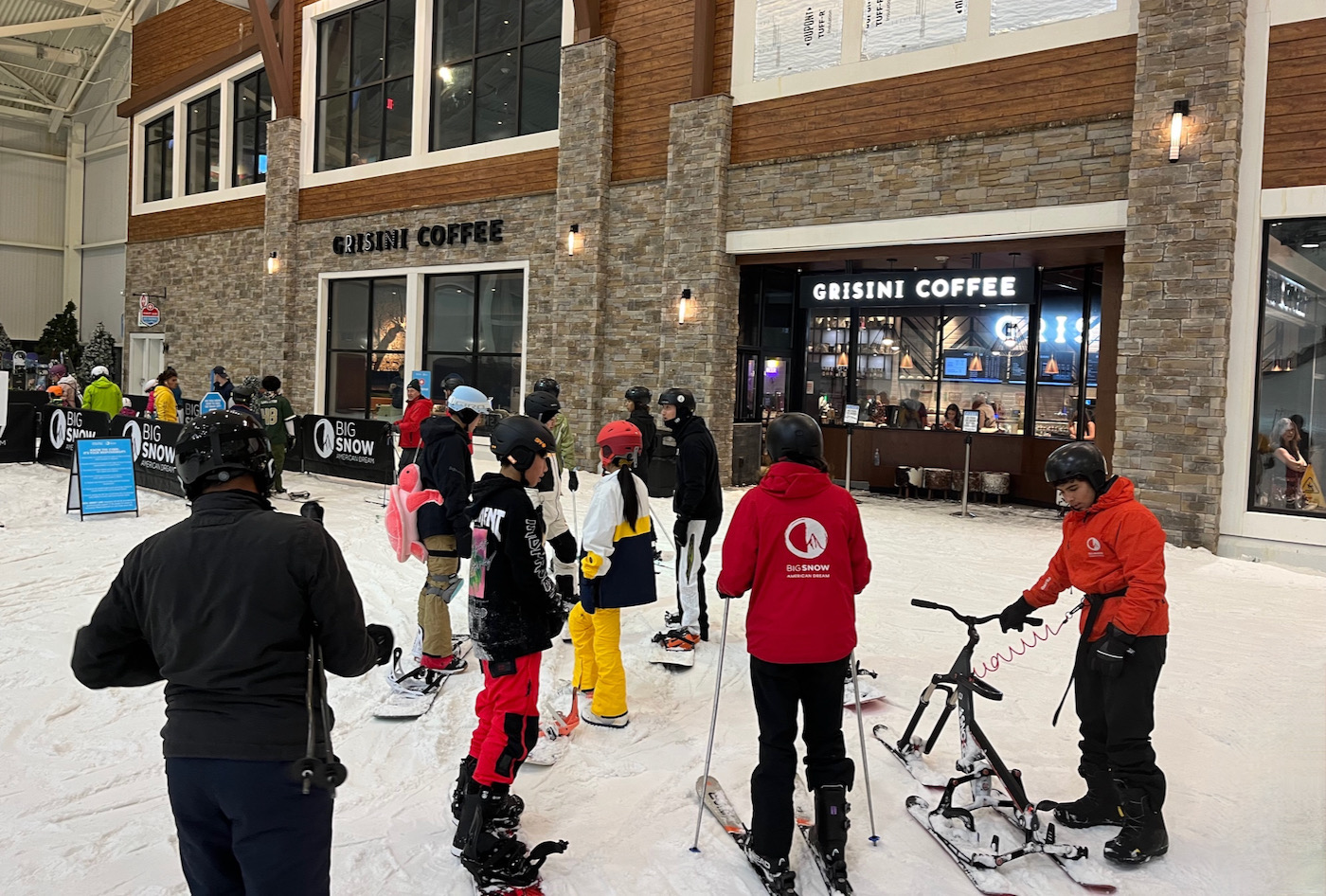 I'm gonna be honest, it was awesome. We grabbed lunch at the food court and then went back to the car for our gear. Lugging ski gear through the mall is a little different. There's always a few people that seem surprised or bewildered by it as we go by. Your two hours doesn't start until you get your card scanned on the way to the slope so there's no hurry getting booted up.
When we did finally make it to the snow, the blast of cold felt great. And skiing for two hours while the weather outside was swelteringly hot didn't suck.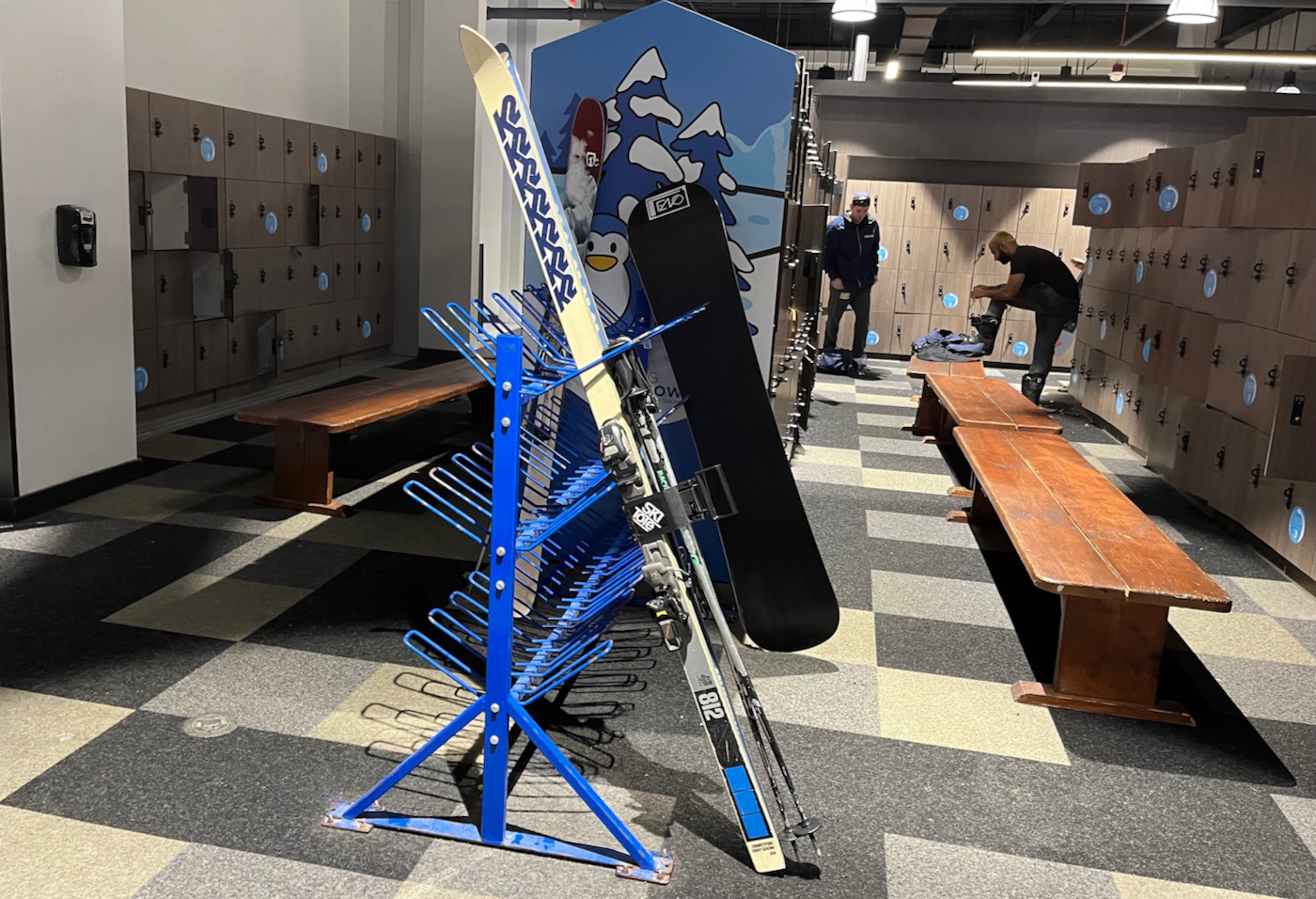 We aren't park rats but we hit some jumps. We aren't newbies but we went ahead and skied the little banked turns in the learning area. The most fun to be had at Big Snow is to be found alongside the terrain park, skiing down the Poma line as fast as possible. I went back to that over and over.
Big Snow is the kind of place that's easy to make fun of. It's in a mall. It's little. I mean it's really little. I've made made fun of it plenty. But I appreciate it a lot more now. Because of Big Snow I get to ski in the middle of summer without leaving my hemisphere.