New snow is a gift, and I was certainly grateful for the most recent coastal storm that rolled through town. We've all heard the refrain that an inch in the yard is worth a million at the ski area, and six inches in the city was enough to get me into the car headed north.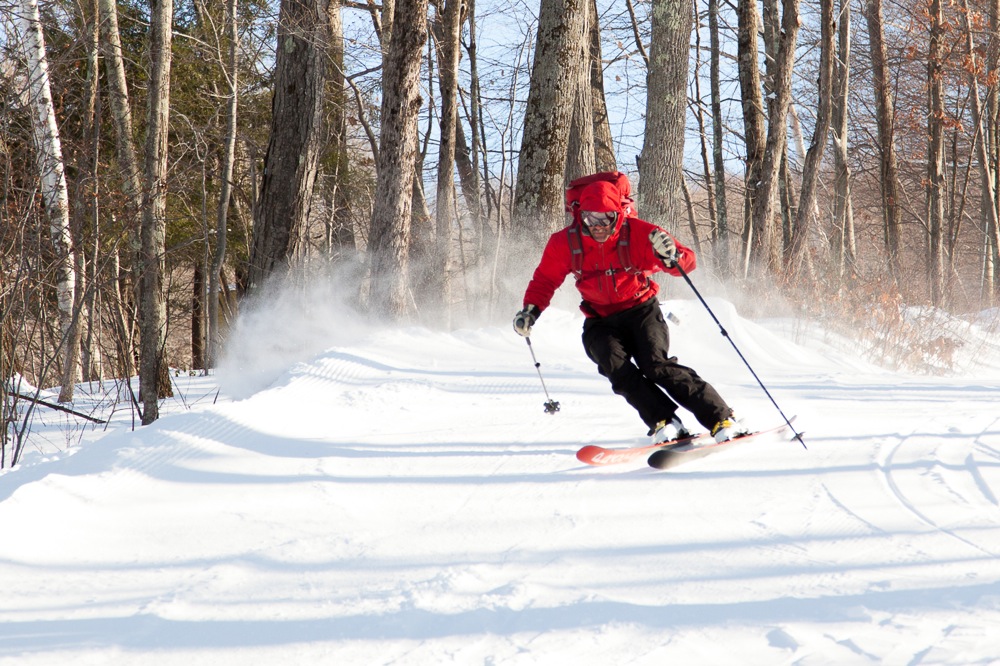 This storm was actually an "off the coastal" and as we drove towards the hills, the amount of new snow diminished. Keeping with the recent NYSB trend of choosing snow quality over vert we found ourselves in northwestern Connecticut at Mohawk Mountain.
I had heard reports that Mohawk had been in the eye of the last storm, leaving a solid 6-8 and we thought it might have caught the tail end of this one as well, leaving only great skiing.