By one in the afternoon, we'd already ditched every layer we could and we were still pretty hot. We were having a great day and it wasn't over yet. Even as the racers' families were packing up their cars, we were headed back up the lift sans coats. By then it was close to sixty degrees.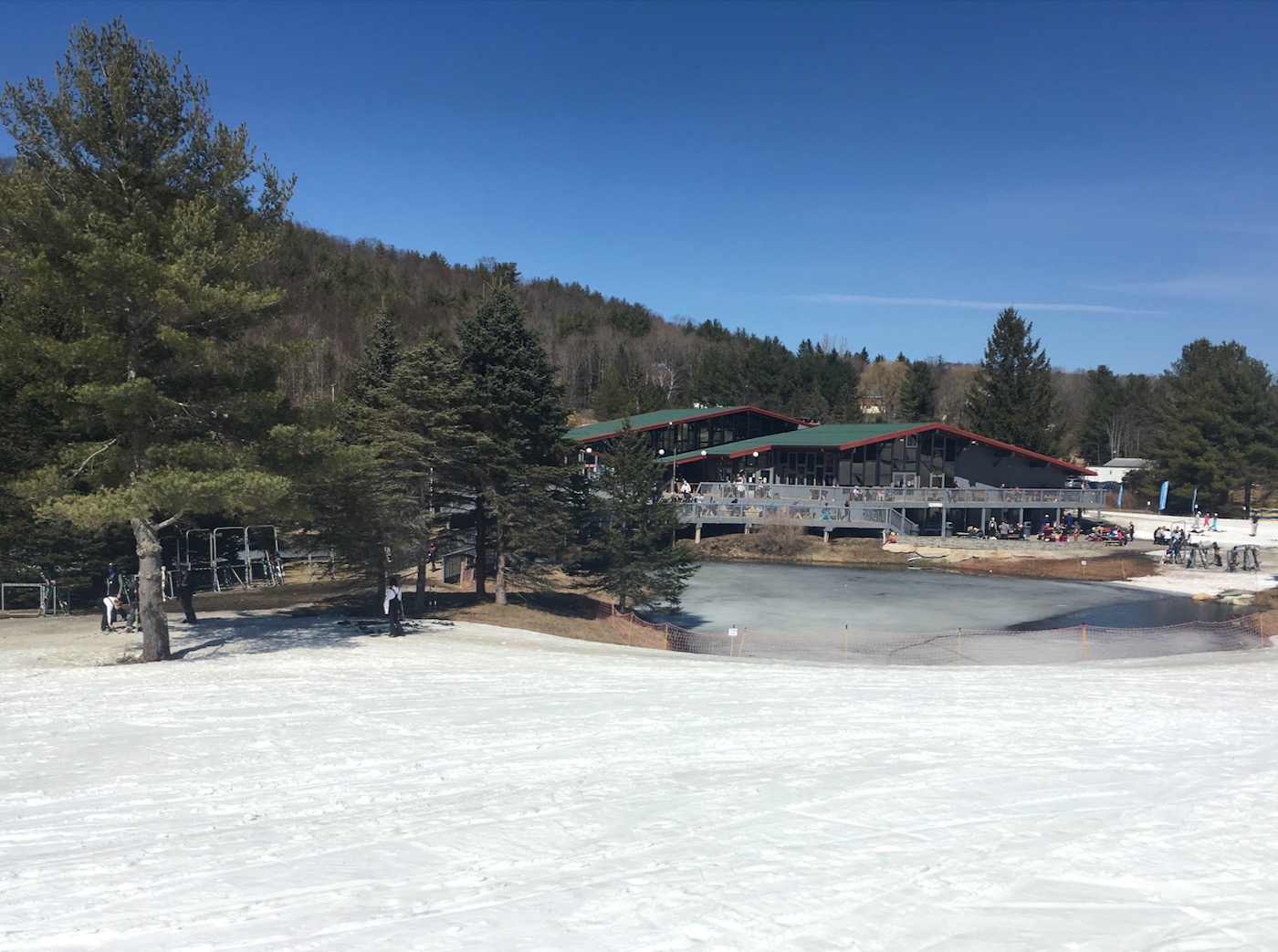 It was a far cry from my first run of the morning. With my son sleeping soundly down in the parking lot and the temps still hovering around freezing, I'd ridden up one of Mohawk Mountain's several triple chairs. It was my third visit to the cool little family hill in Connecticut, and I knew where I wanted to start, all the way over to skiers' right.
At the top of the first pitch I encountered two patrollers. After chatting a little one of them commented on how narrow my skis were. Perhaps foolishly, I answered "Yeah, I picked these up at a garage sale last year. This is my first run on them. I mounted the bindings myself yesterday."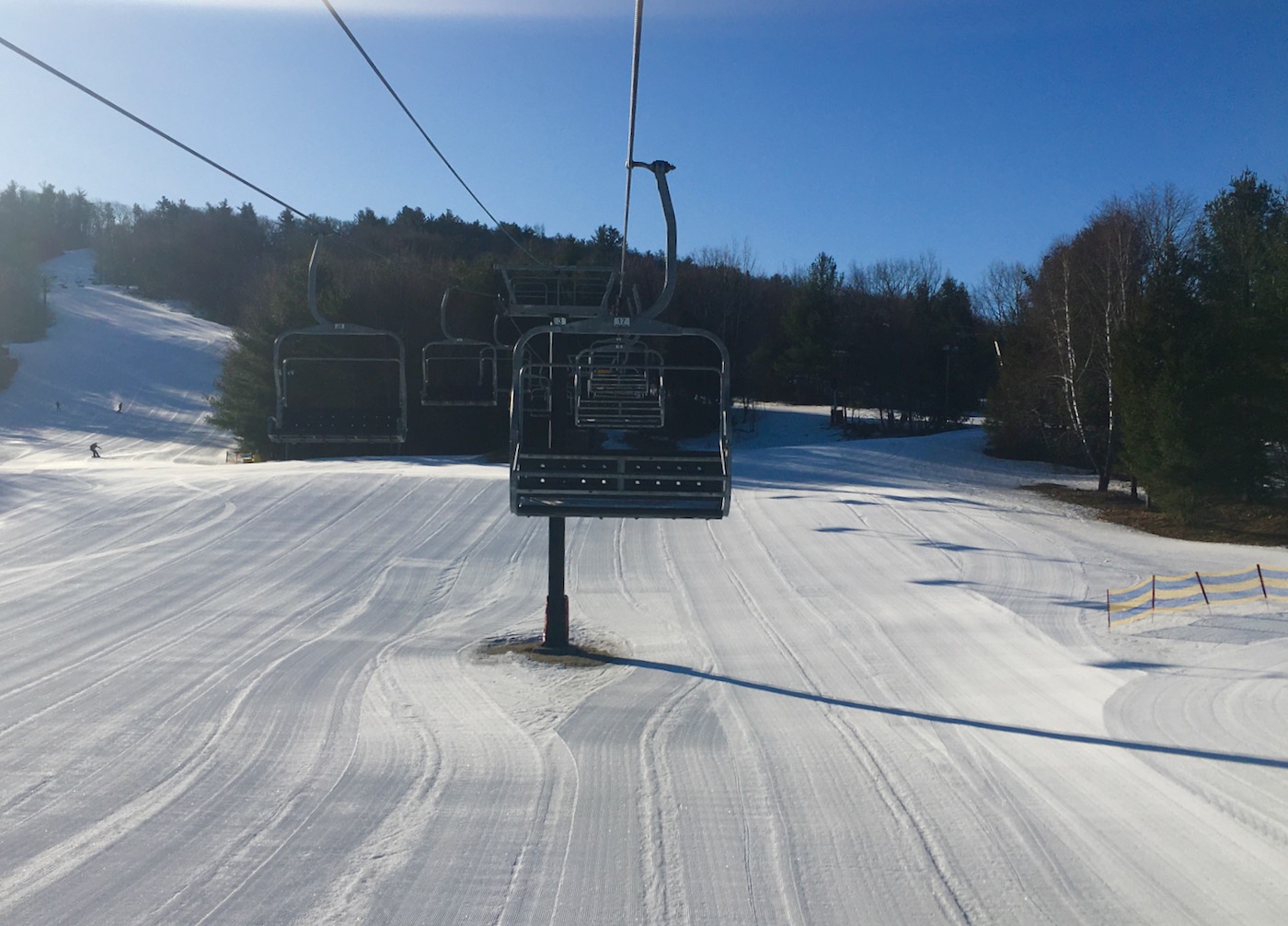 They didn't exactly laugh but the look on the patrollers' faces communicated an elevated level of concern. One of them suggested I go have the ski shop test the bindings. The other one said "maybe you should go first." I acknowledged the wisdom of the advice and pointed my tips down the fall line.
When I found my new old skis at a garage sale last year, the guy told me "I skied them once and they scared me, so I bought a shorter pair of shaped skis and had the bindings transferred over."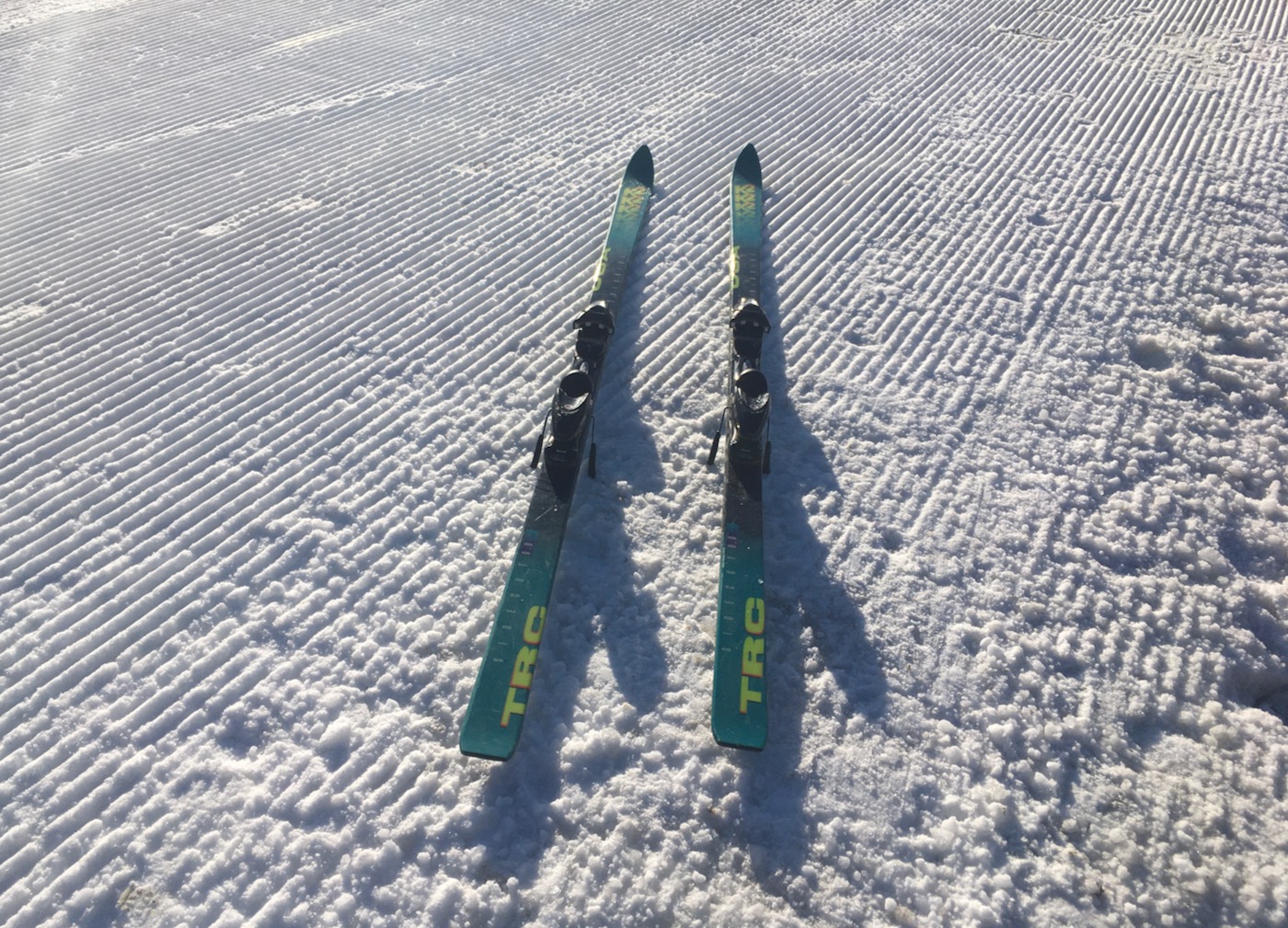 I believed him. The skis were pristine. We settled on $20 and I agreed to take the matching poles as well. As soon as I got them home, I did some online research and came up with a strategy for transferring bindings from an old pair of Dynastars I had no interest in skiing again.
I found a thread on TGR forums about mounting bindings at home that was full of useful information. It taught me how to find a ski's centerline, how to not drill my holes too deep. I felt like I was making progress but then I… stopped the process completely. Something about mounting my own bindings freaked me out.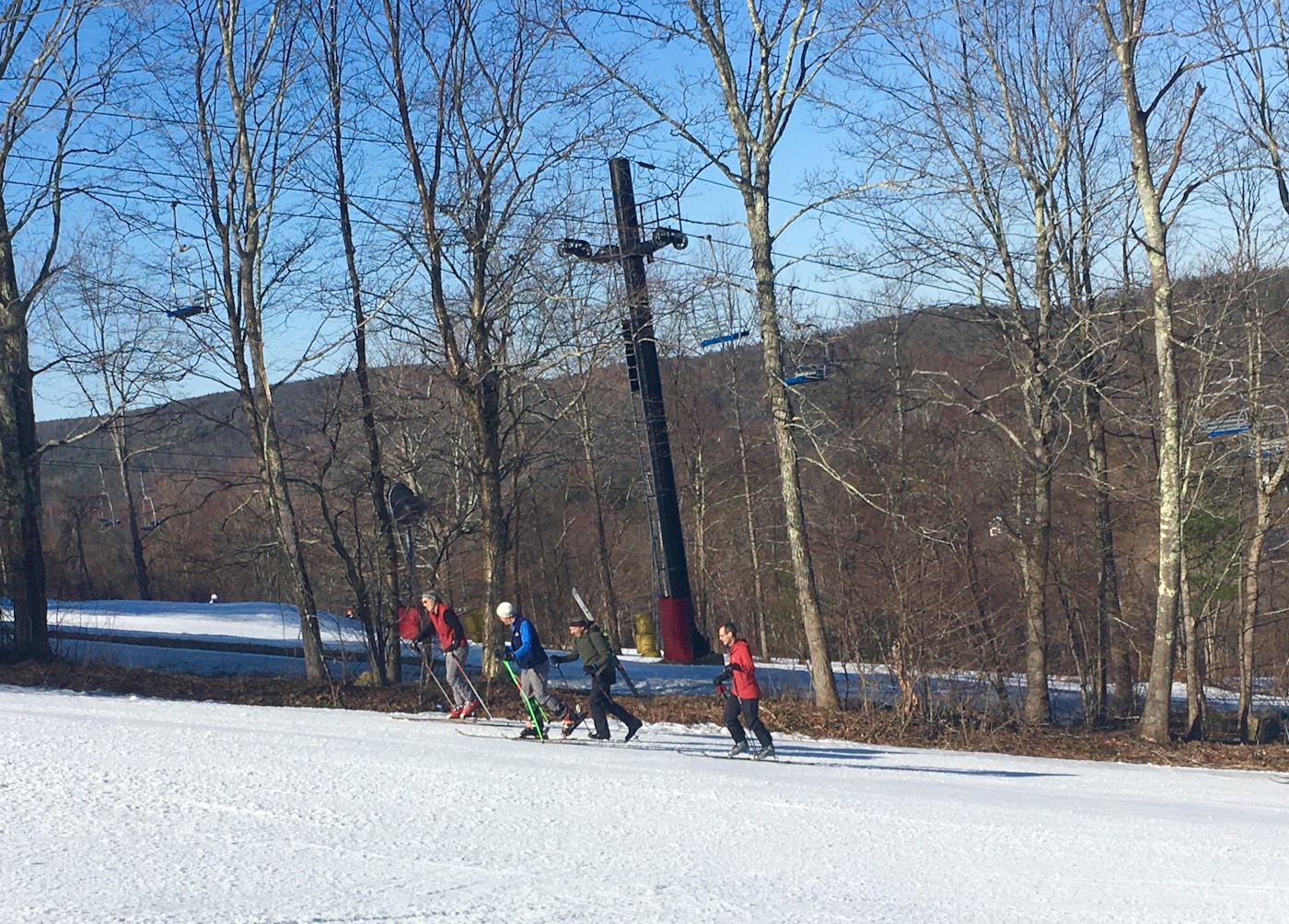 My garage sale K2s sat in my garage with masking tape on their center lines for a year, while the rest of my supplies remained in a box next to them.
Then, the other day, something reminded me of them and I decided to give it a shot. I taped my paper templates to the top sheets, drilled new holes, filled them with JB Weld and screwed the bindings down.
I'm not saying I did a good job, or even a sufficient one, but I was satisfied with my work. When we got in the car on Sunday morning I had three pairs of skis in the cargo box.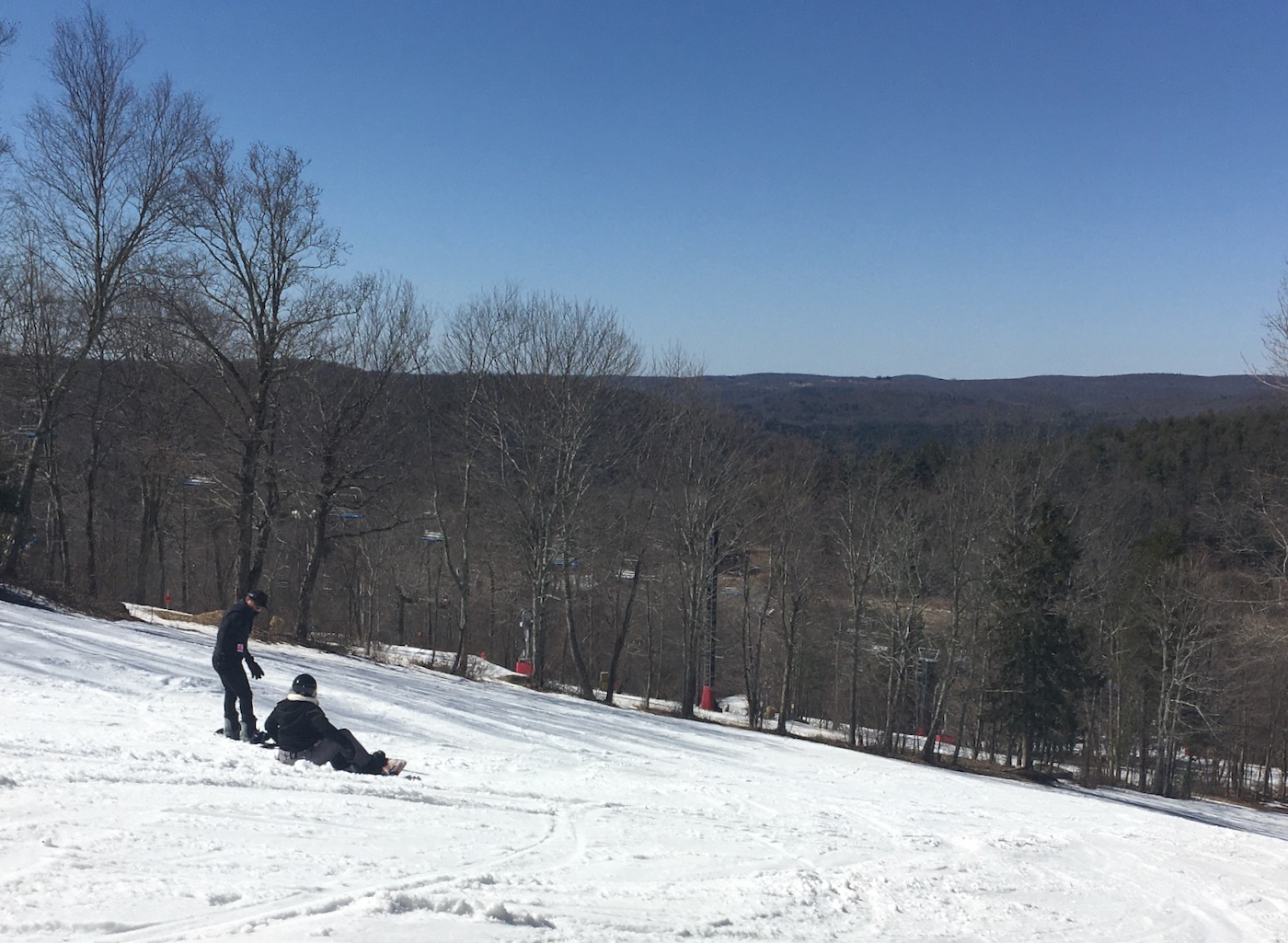 I admit that first turn on my cheap skinny skis made me a bit nervous but they felt solid. Mohawk provided perfect long board carving conditions for my test run. It was 28 degrees with superbly groomed, undisturbed corduroy.
I leaned into my turns a little more as my faith in my installation work grew. I spent an hour chewing up the groomers with increasing confidence. Around 9:30 I grabbed a bacon, egg and cheese sandwich in the lodge and went back to the parking lot to wake up Dangerboy.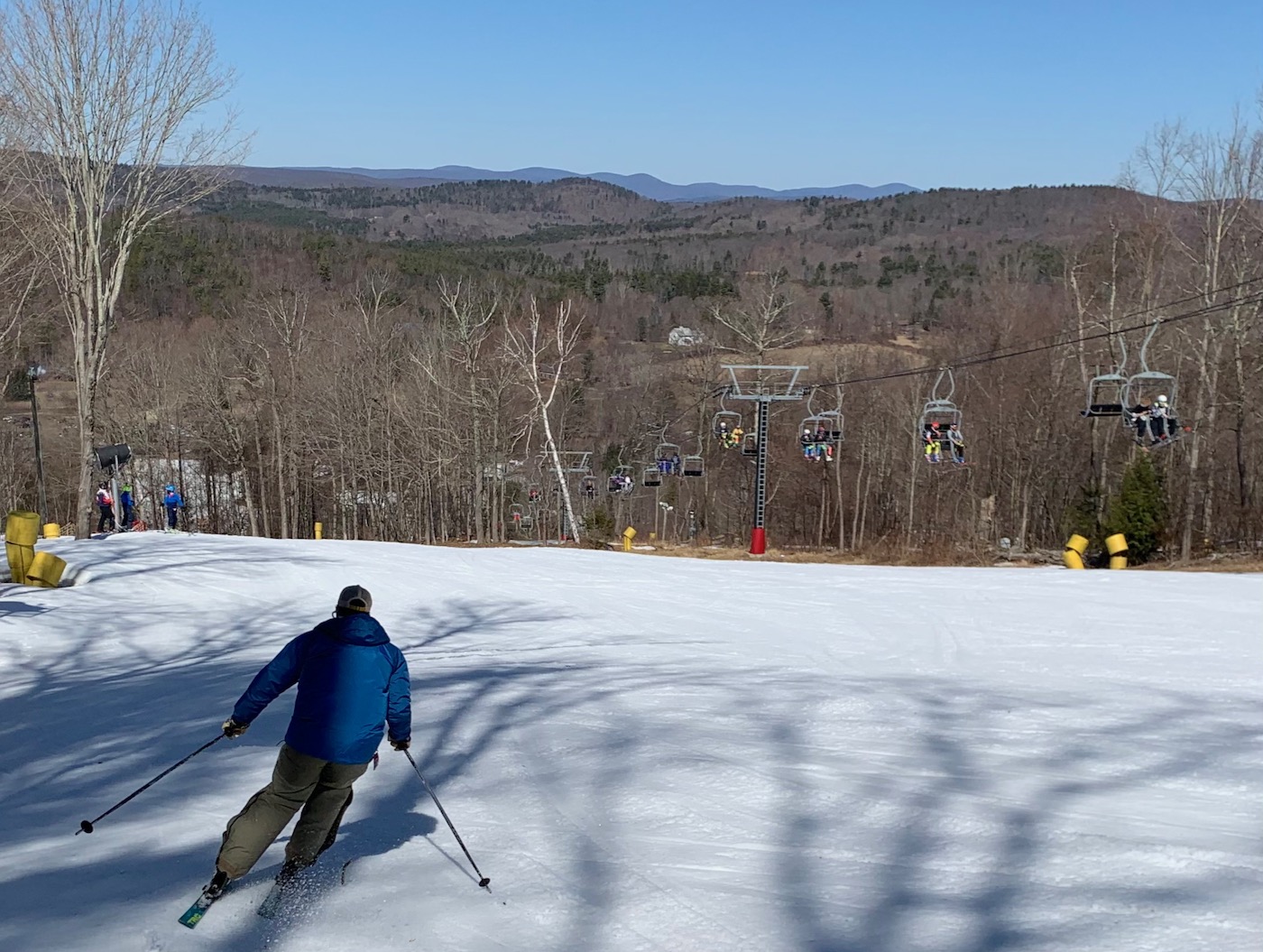 It was already warming up as we got back to it. The snow was softening up nicely. It was Dangerboy's first visit to Mohawk so I showed him around, which didn't take all that long. It's a fun little place though with five triple chairs (plus some magic carpets) and a diverse menu of trails to choose from.
On my three visits there it has always struck me as a well run place. I've never found myself standing on a lift line thinking to myself "Why don't they turn on that other lift over there?" At Mohawk, they get additional lifts going before the lines build up and I appreciate it.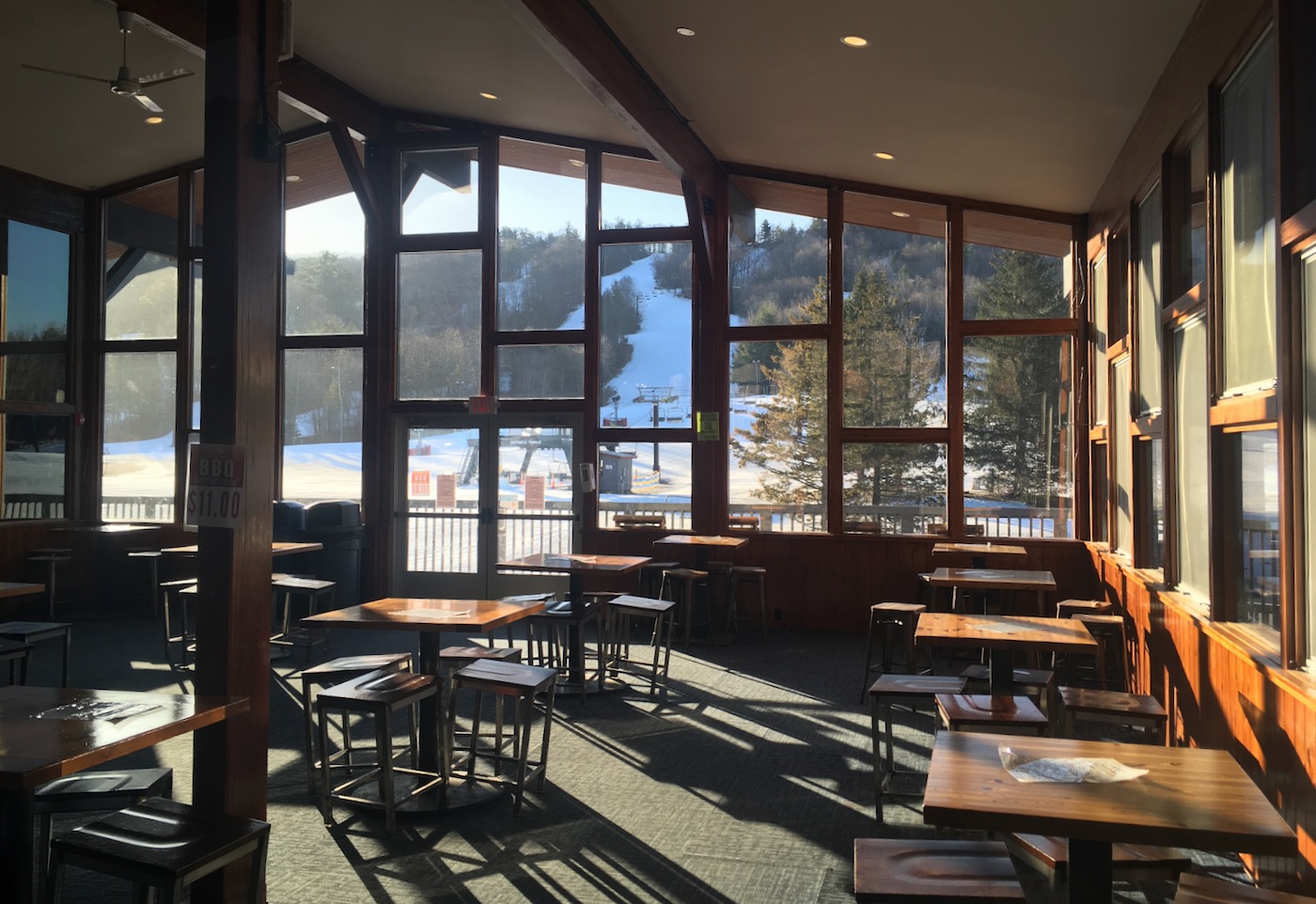 We kept on going as the sun and the temps climbed higher. Maybe an hour later we were sweating so we clicked out again. I crawled inside the car so I could ditch my fleece pants for cooler rain pants. Dangerboy was skiing in just his sweats again. It doesn't get any better and we had a ball skiing soft snow in the warm sun.
It was such a good day that Dangerboy completely forgot about lunch, which says something. We skied until our legs gave out mid afternoon.
Mohawk is a really cool place, somewhat bigger then a feeder hill but still small enough to be manageable for small kids. I would not have ever discovered it had I not gotten an Indy Pass last year, which I think is kind of the point. My son and I had a great day last Sunday and my bindings stayed attached to my skis, which is nice.
---
NYSkiBlog is joining with The Indy Pass to bring exposure to independent mountains.
This piece is part of our effort. For more information on The Pass visit the Indy Pass.
---