As skiers we belong to a unique group of people, but not so special that we don't feel the need to sub-divide our community further into even smaller fraternities.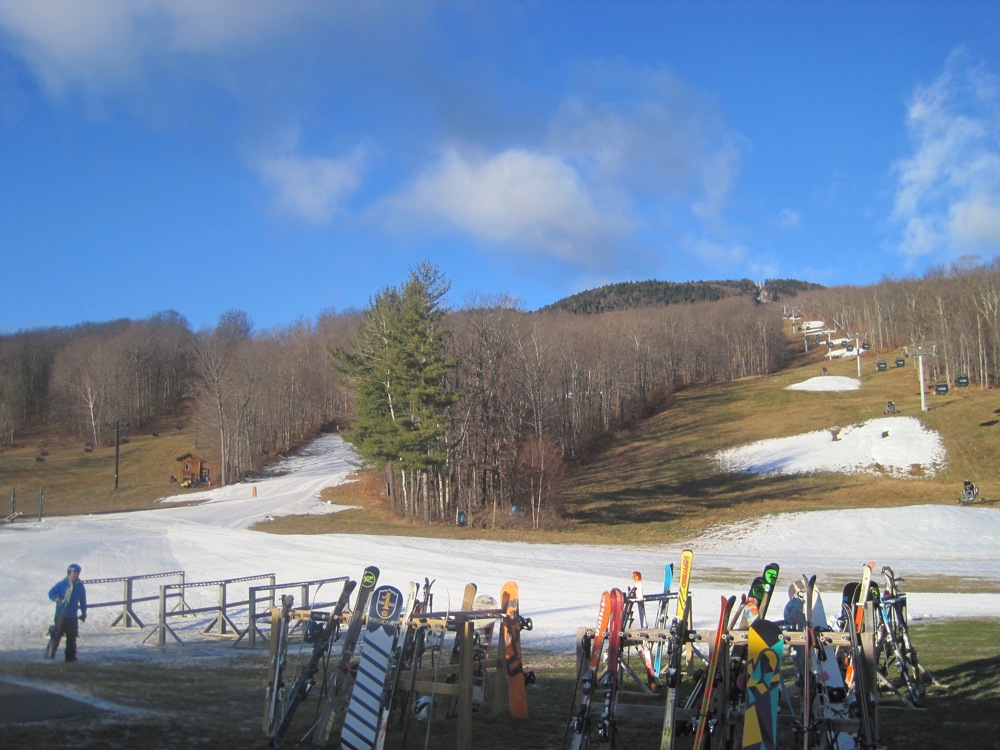 There's the divide between skiers and snowboarders. There are gear sub-groups: telemarkers, AT skiers, mono-boarders and the almost defunct snow-blades. There is west vs east, terrain vs snow snobs and of course resort versus backcountry.
Debates between groups can be endless: dedicated, passionate skiers are naturally ardent. They want others to understand and validate, if not share their passion. I'm no different.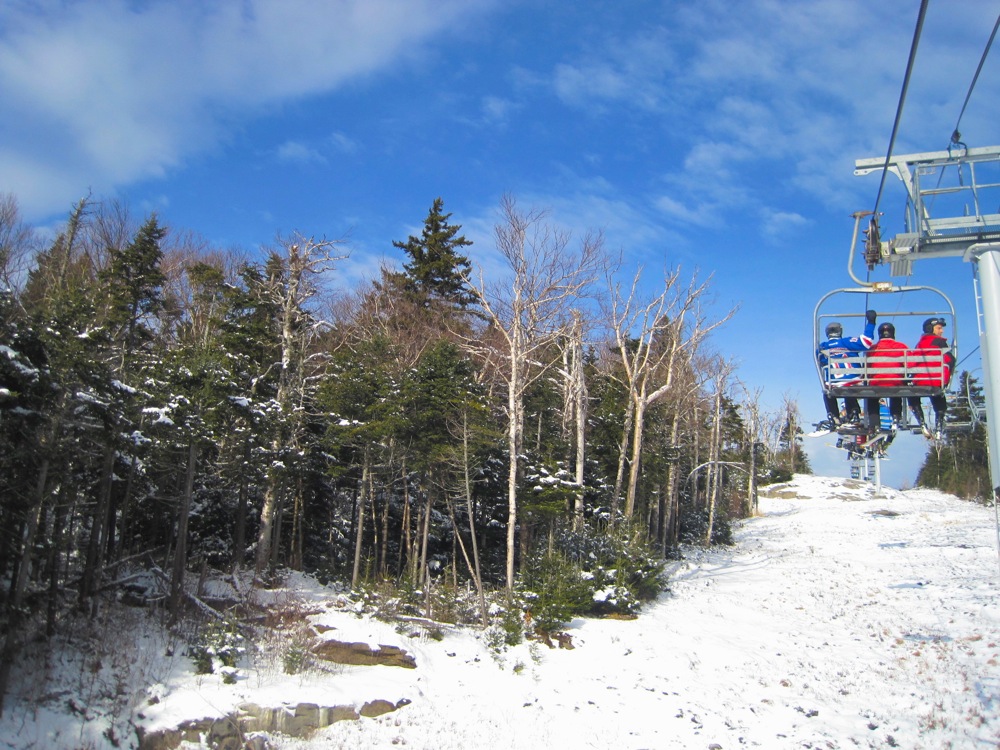 Lately I find myself in the midst of the unsolvable quality versus quantity question, specifically in regard to early season skiing. Is it worth the effort it takes?
Recently on Facebook I saw the statement that "early season is overrated and spring skiing is underrated." I don't disagree with this, but in my opinion, it misses the point. In fall, I'm jonesing to ski and spring skiing is the farthest thing from my mind.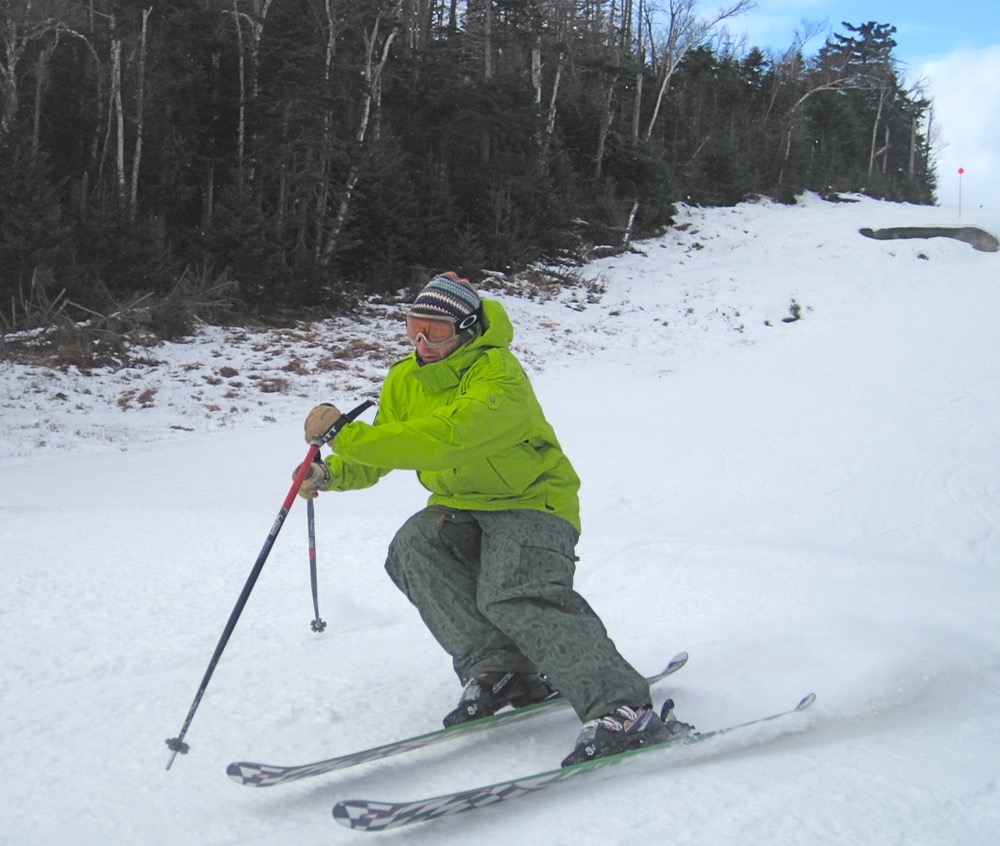 The other day I called a buddy to ask him to ski. "They only have manmade snow. It's gonna suck and they only have 8 trails open." I shake my head. It's not gonna suck.
I believe these guys are missing out. Conditions are far from perfect most days, even in January or February. Sure it can be icy or chunky; but early season skiing can surprise. I ski when I get the chance, any chance.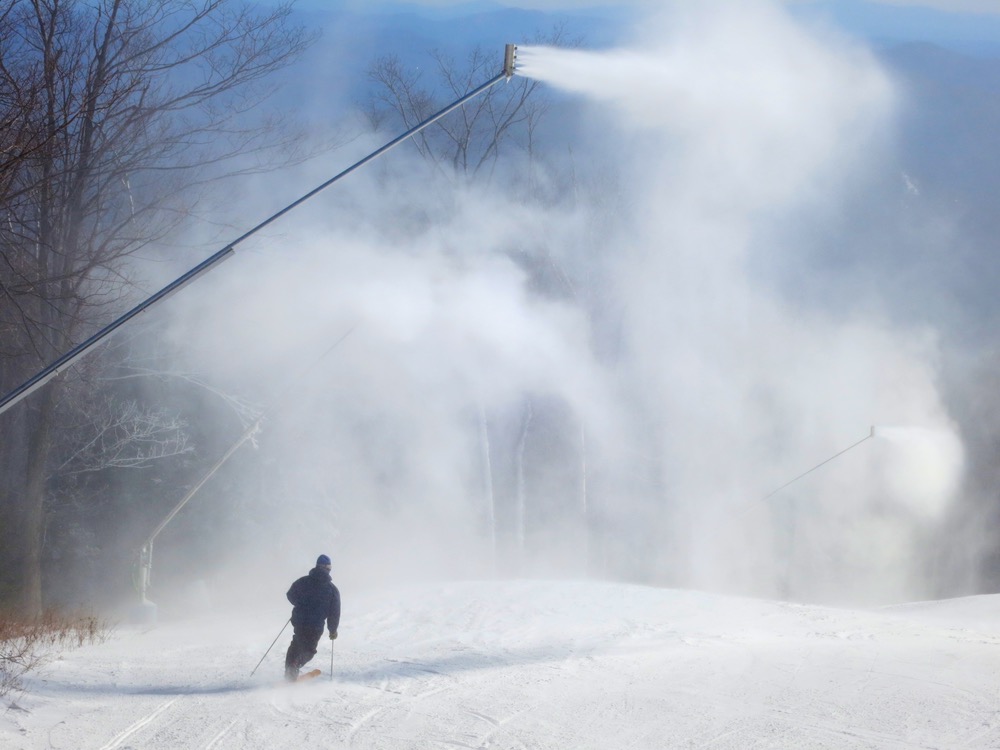 Those early trips can help get your leg muscles back into shape and revive your skills. It will hone your technique so when conditions are awesome later, you can make the most of it.
Plus you know you'll feel good afterward. Even if the snow isn't perfect, if I'm off my game and ski badly, if it rains, I'm still happy I went. It refreshes my soul. Why would I wait for that?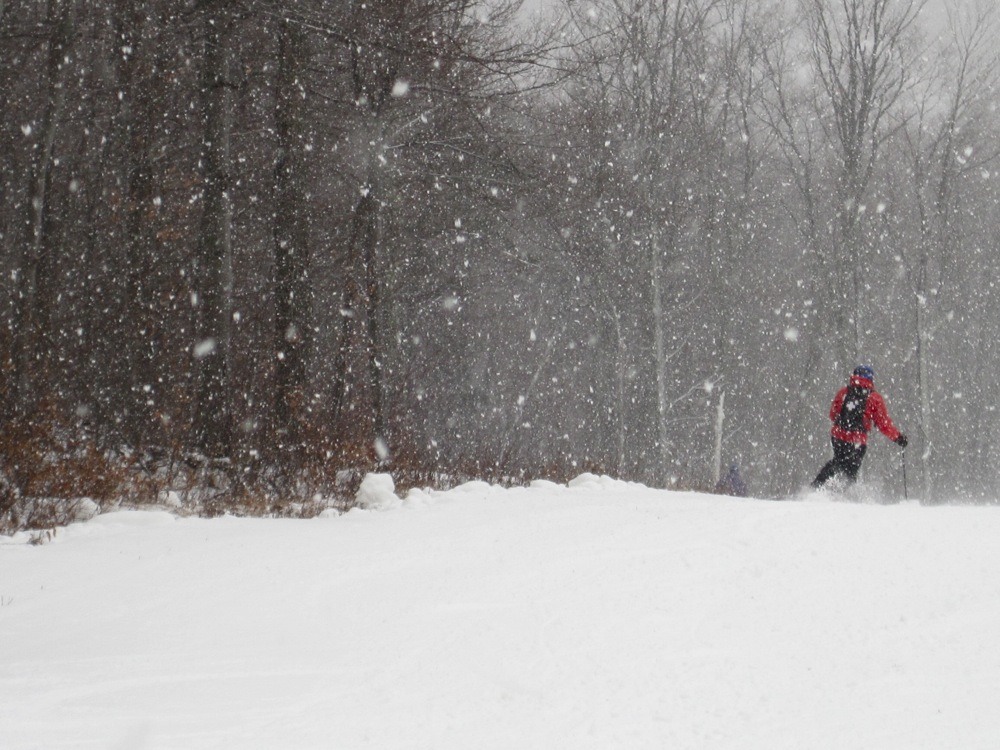 I continue, often in vain, to make my argument. Is spring skiing better then early season? Sure it is. The snow is soft, the sun is warm and the casual skiers are gone. When somebody tells me they prefer quality over quantity, I quote Stalin. "Quantity has a quality all its own."
I've been out a couple times this season in spite of a lack of natural snow and scary high temps. The snow was soft, the liftlines were short and the sun was warm; felt like two more spring days under my belt.
Agree or disagree? Post in the comments. I'm ready.