"Man it's raining outside. What the hell is wrong is wrong with you? Are you stupid?" I've heard people say that a lot over the years.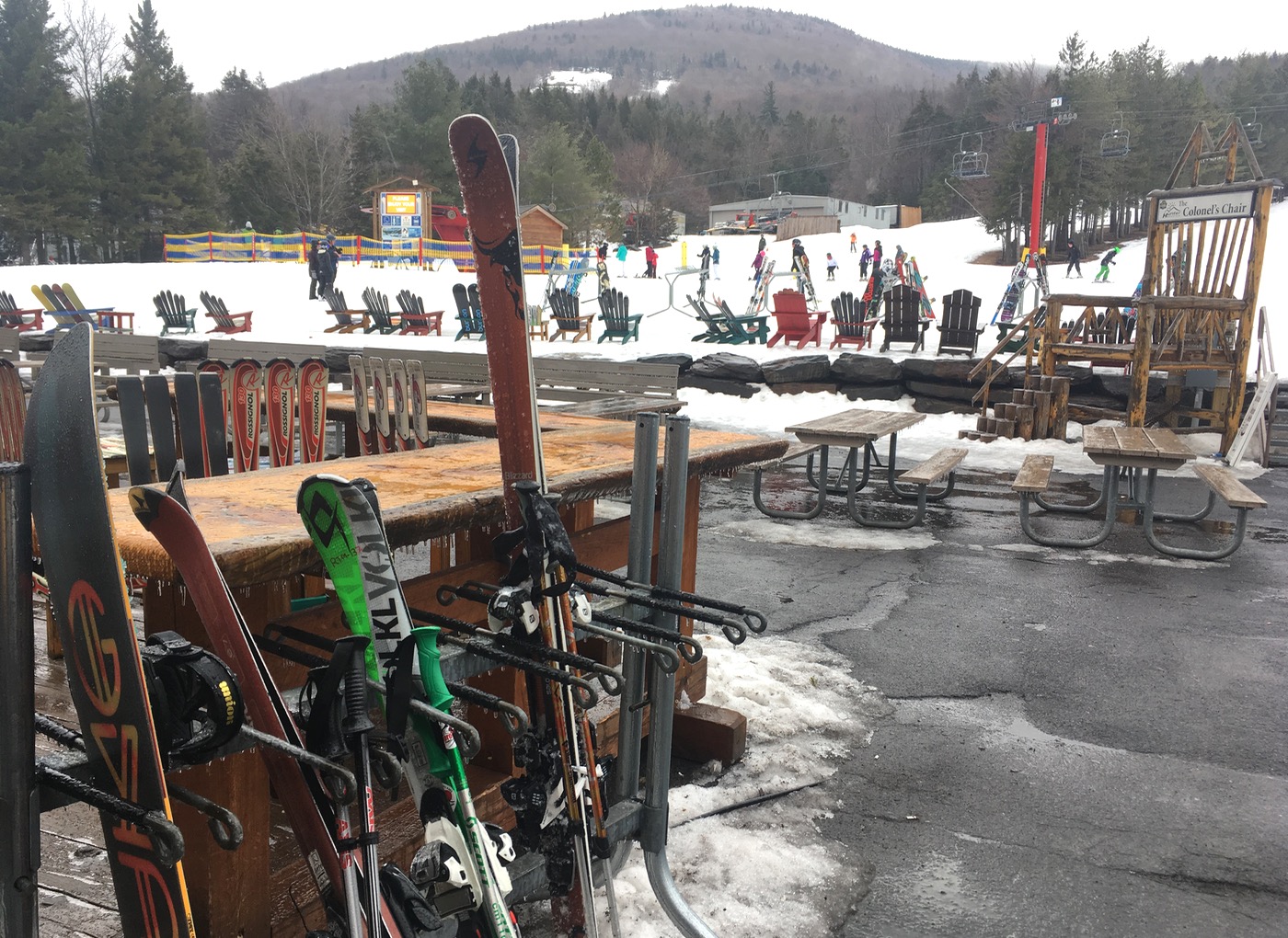 Luckily, skiing by myself bothers me even less then skiing in imperfect conditions. The ski season in the northeast is short; if I can get away and the mountains open, I want to be making turns. I don't really understand skiers who don't feel the same way.
That's why, on a Sunday in late March, I found myself parking my car at Hunter in the midst of a cold 34 degree drizzle. I booted up in the car, pulled on my Gore-tex and headed for the lift. I got two or three good runs in before it really started raining hard.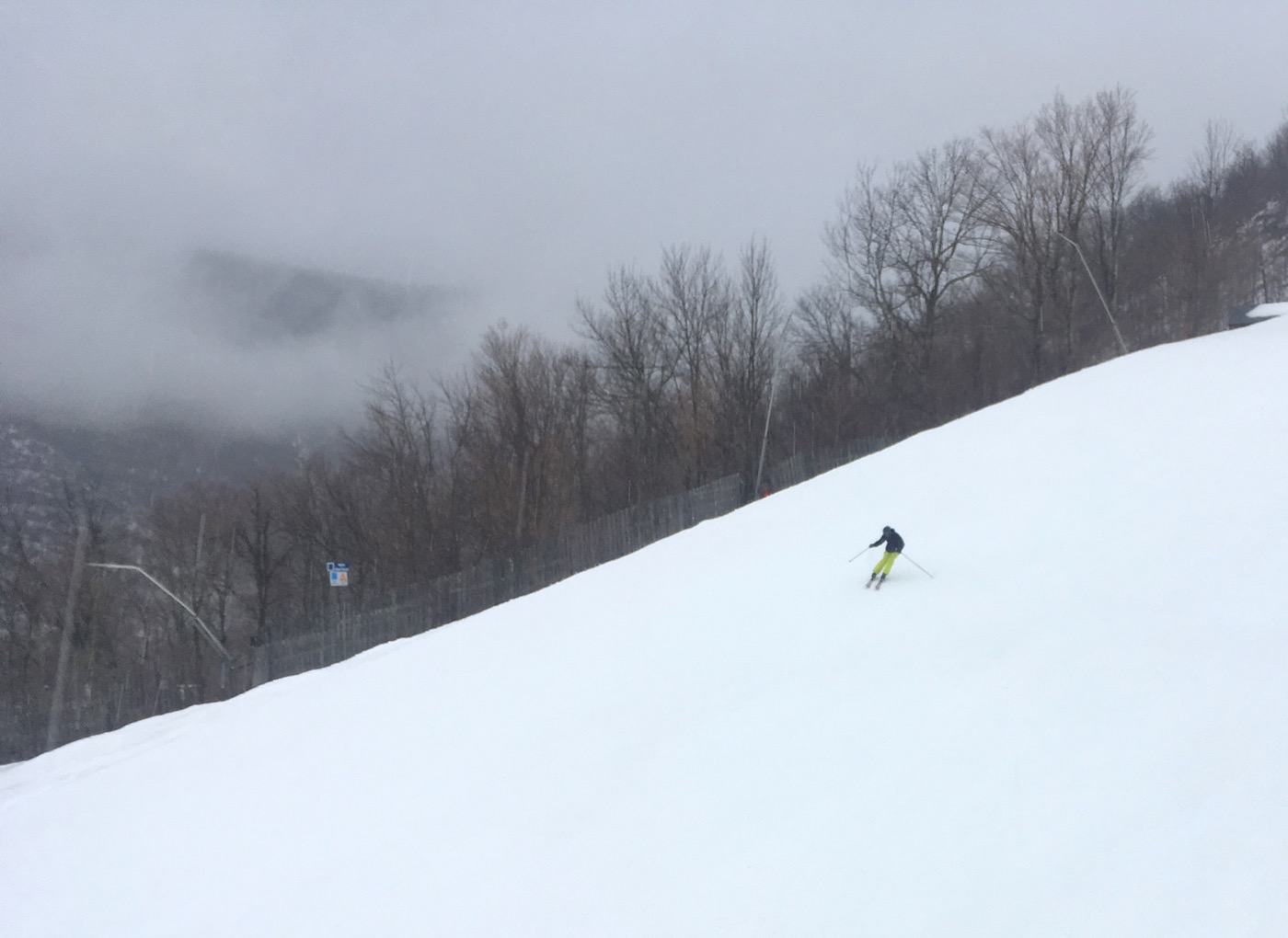 For me it's a matter of degree, when it comes to skiing in the rain. Drizzle is fine, and I don't start to question my own sanity until I'm in a full-on downpour.
Good gear makes a big difference. A waterproof jacket and pants are vital. Gore-tex gloves sound like a good idea, but for me, dry hands while skiing in the rain may as well be cold fusion. I always bring at least two extra pairs of gloves; when one gets soaked I move on to the next pair. Skiing is a sport that requires a bit more preparation when it's rainy.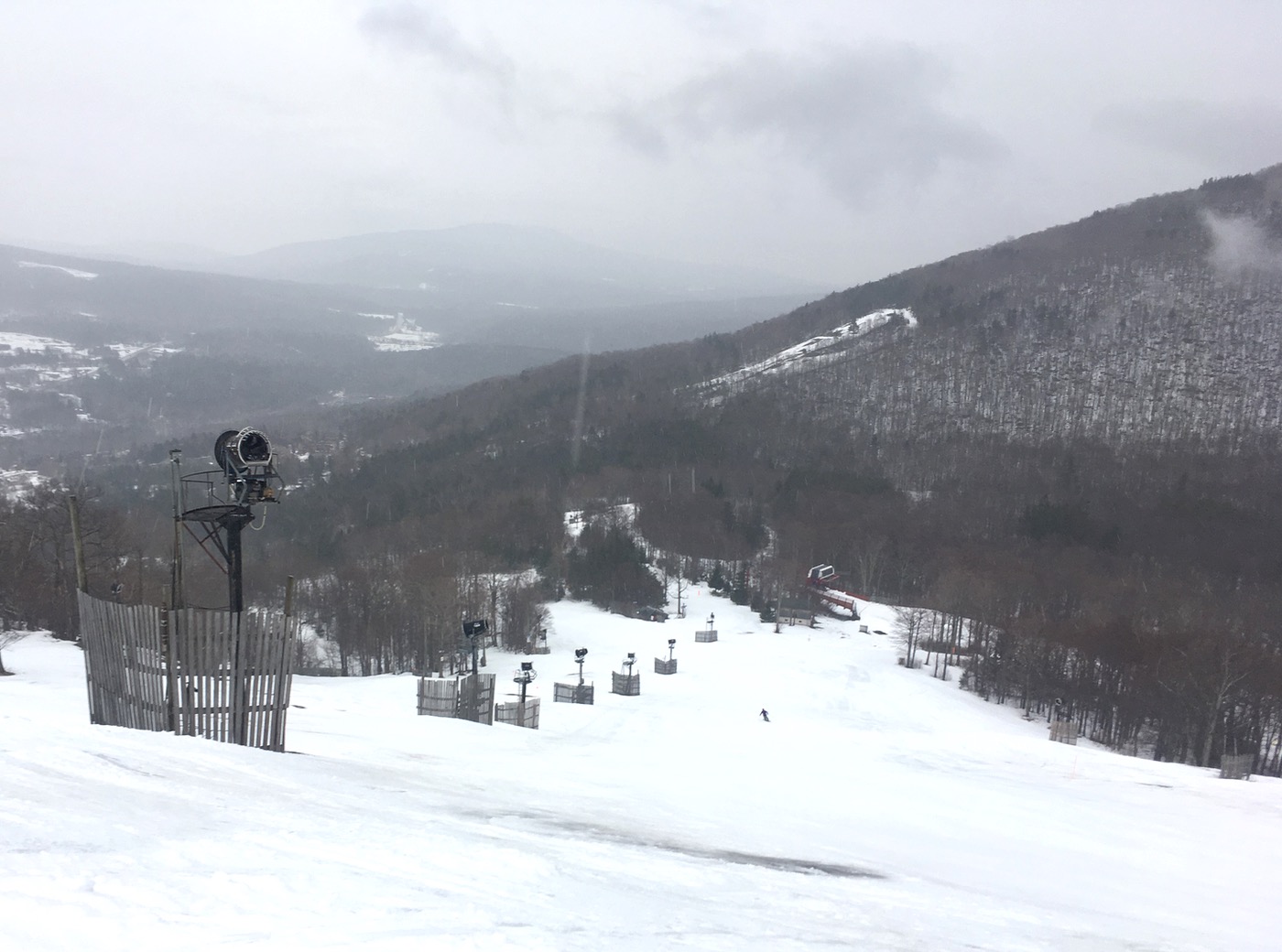 Around mid-morning it started coming down pretty hard. It was barely warm enough for liquid precipitation and the rain turned into ice as soon as it hit a cold surface, like a ski lift for instance. Hunter's workhorse lift is the Kaatskill Flyer, a high speed detachable six seater that has a tough time with freezing rain.
After a morning filled with stops, they took it out of service. I shifted over to a fixed grip quad and continued skiing the lower mountain.  Eventually Hunter started running the fixed grip triple to access the top, and I stuck with it the rest of the day. Thank god for fixed grip lifts.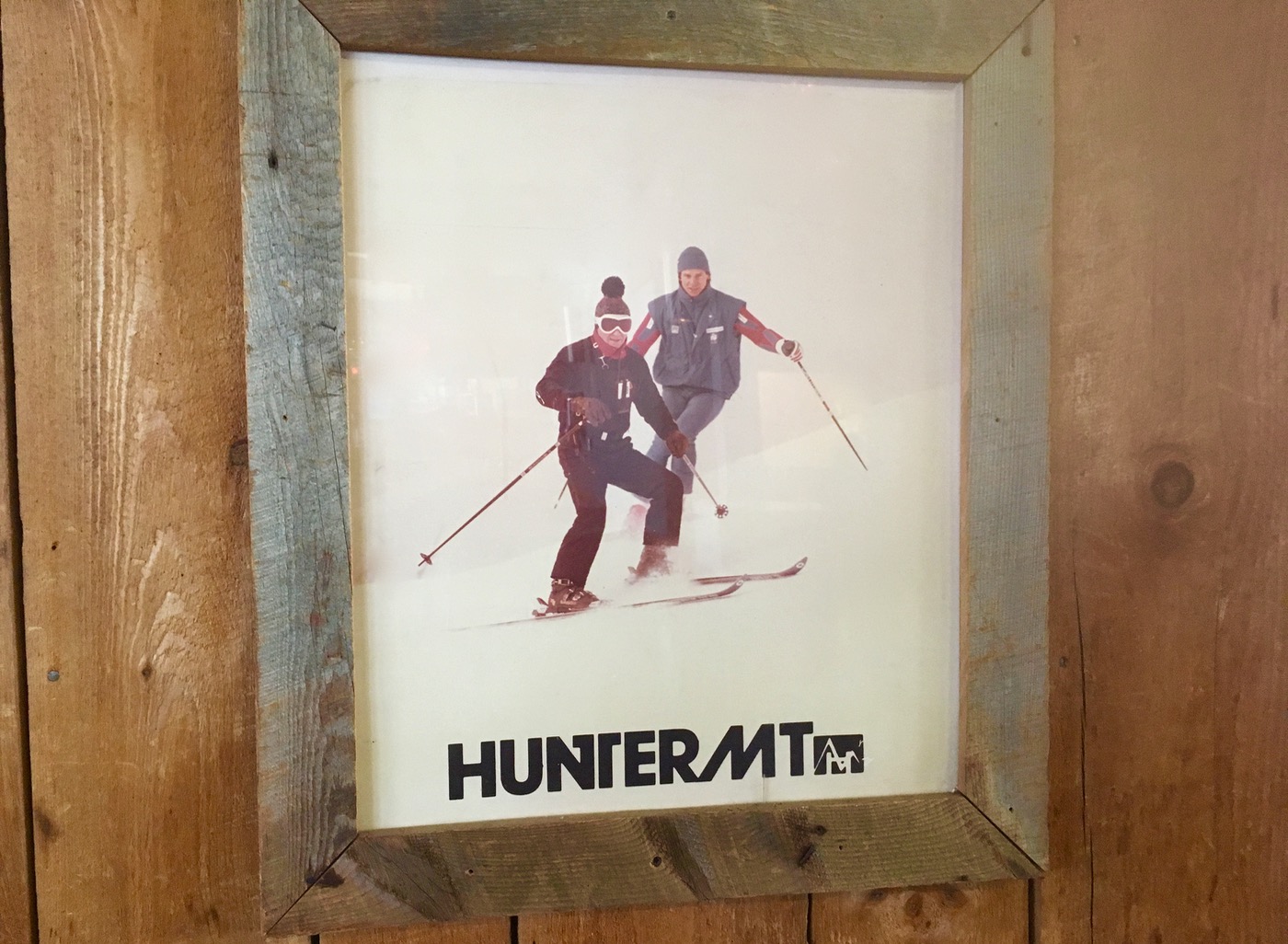 Conditions were actually good: the snow was soft and lift lines were short. Eventually I ran out of fresh gloves and headed into the lodge to try to dry out a bit. The fireplace was crowded with other soaked skiers.
I found a gas-fired faux-wood-stove in a corner and I shoehorned myself in close enough to start drying out. After drying out I skied a few more runs, but before too long I was done. Driving home in my damp clothes I wondered if it was really worth it.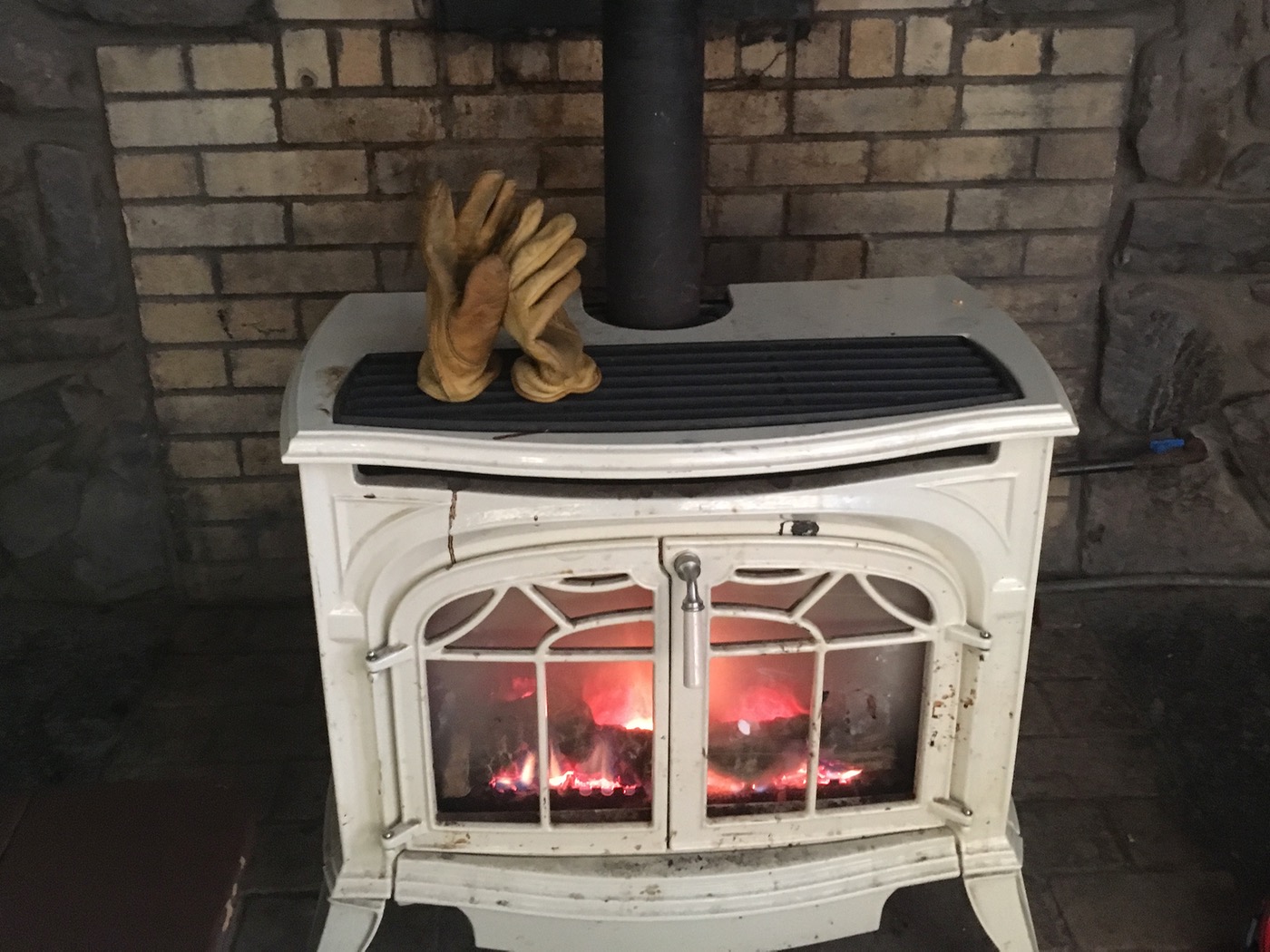 As much as I love skiing, full on rain can be a little much. You get wet and cold and keeping your goggles clear enough is a serious challenge. But looking back now, at the end of my season, I have no such reservations.
Our season is short here in New York and, between work, kids' sports and other activities… ski time is precious. I'm glad I went.