The Brownski household has gotten off to a sort of a slow start this ski season. Junior is leading the pack since he's been working as a liftie again and made it to Plattekill twice. Dangerboy only has two days. I've gotten in a day at Greek, three at Plattekill, and now one at Mohawk Mountain in Connecticut.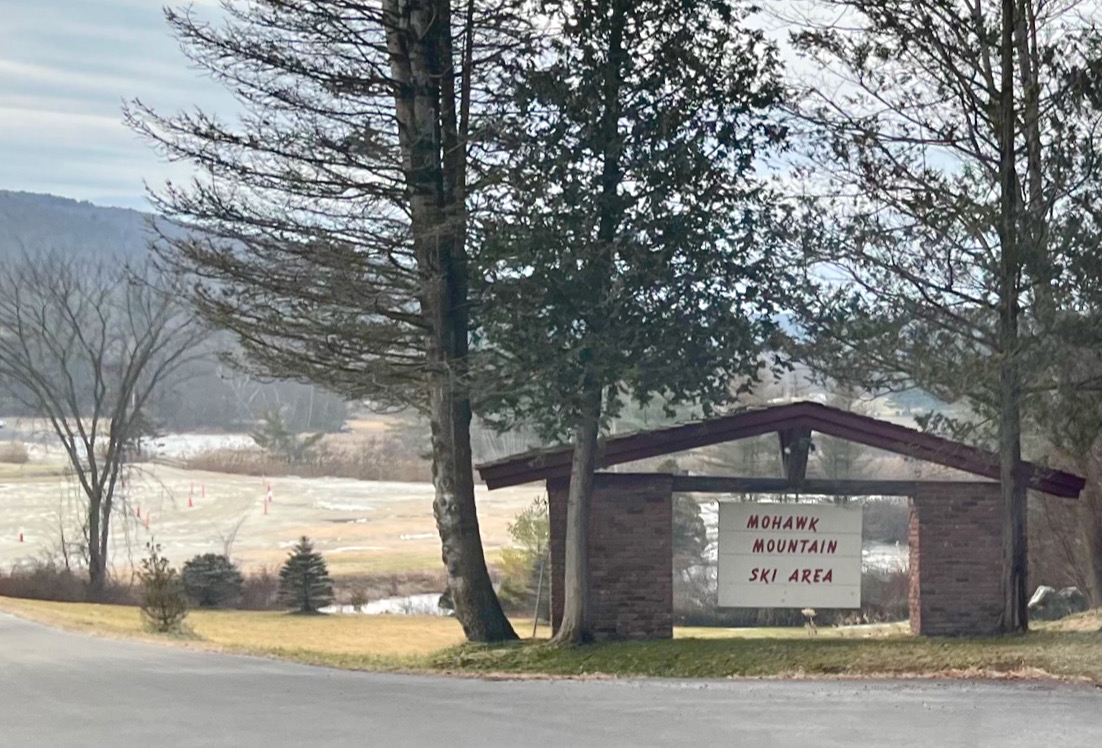 It's not just lack of dedication. The industry I work in is very busy during the months of November and December. It's always challenging for me to find the time for early season skiing. Junior was working on Monday so it was just me and Dangerboy, my 16 year old son.
We discovered Mohawk after getting Indy Passes a couple years ago. It wasn't on my radar before that but it is now. Mohawk is a great little family mountain that is convenient to the metro area, well run and generally less crowded than a lot of of the other options. When I anticipate big crowds at other resorts or I just feel like getting out of bed at a sane hour of the morning, Mohawk is on our short list of ski areas.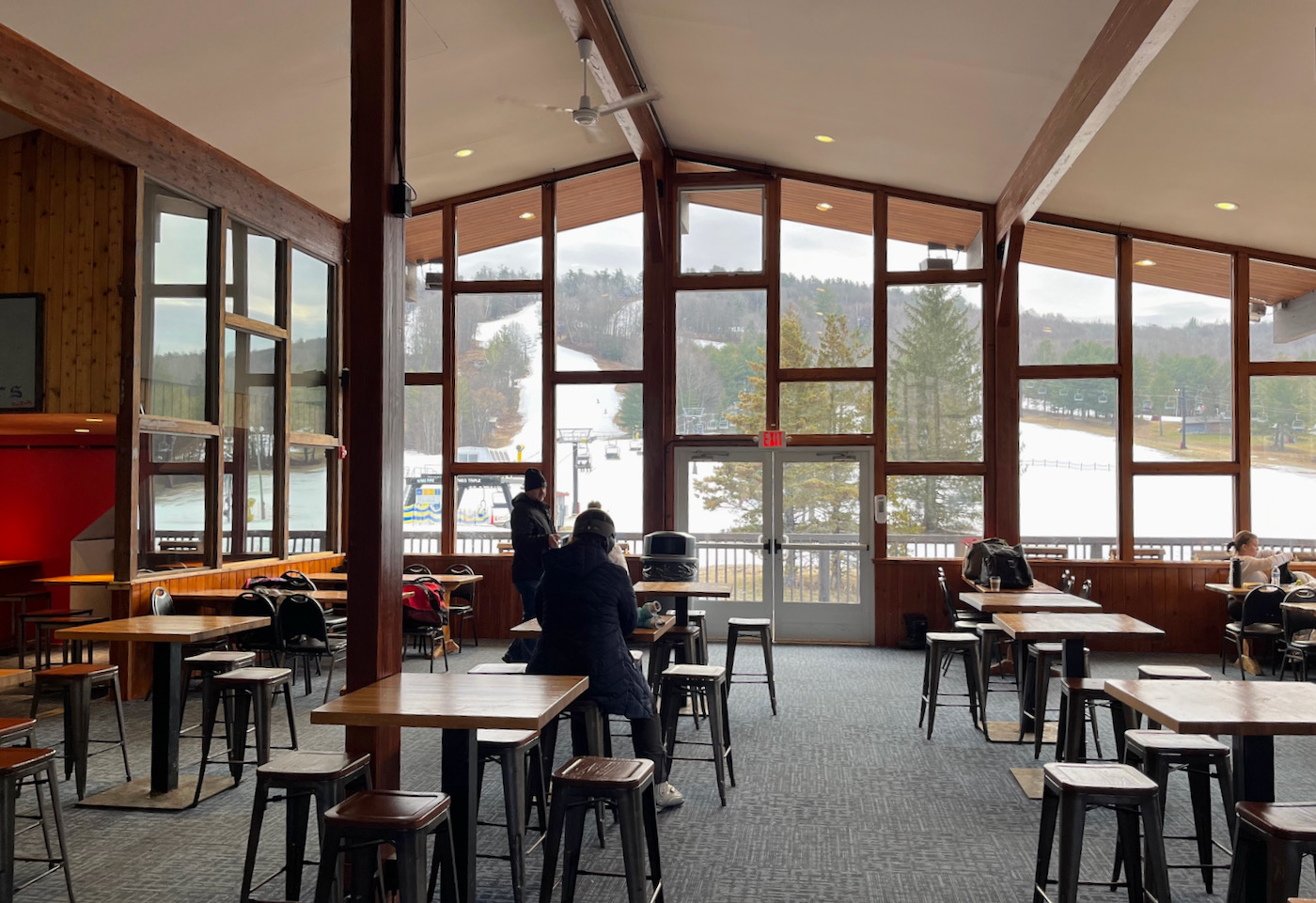 On Sunday, after checking out some pretty terrible trail reports (a few candidates had already closed due to the recent meltdown), we decide a return to Mohawk was in order. They had most of their terrain open and I was confident their groomers would do whatever was humanly possible to make it skiable. We didn't have any lofty goals for the day, just the desire for some hot laps and fresh air.
And that is how the day transpired. We rolled out of bed at a leisurely 7 A.M. and got on the road, arriving shortly after the hill opened. I crossed the cute little covered bridge, got our lift passes at the window and went back to the car to boot up.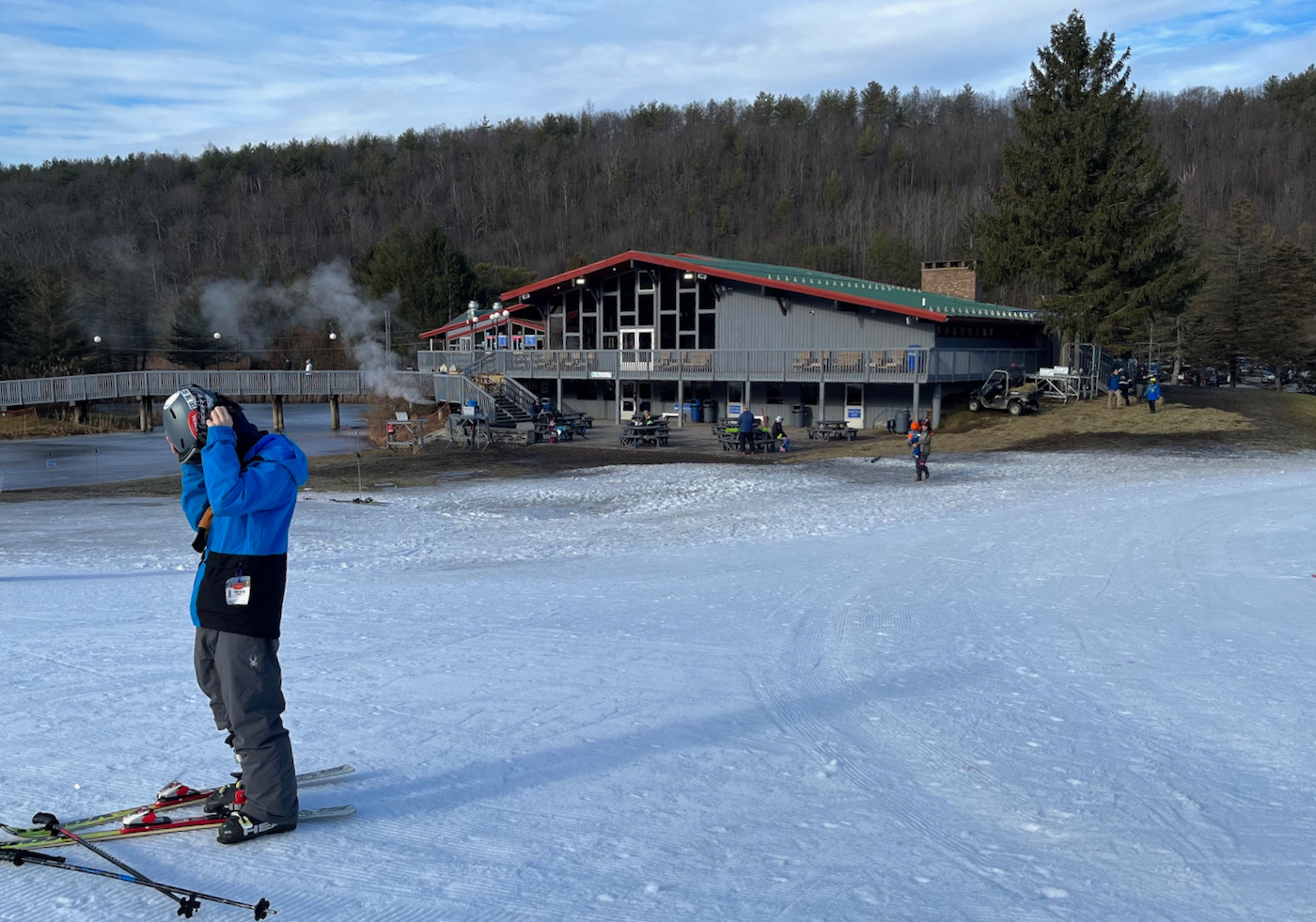 Any of the four chair lifts they were running would have been easily accessible from the base area but we opted for the Nutmeg Triple which involved the absolute minimum of walking on our part. From the top, it was an easy straight line through the learning area to hop on the Arrowhead triple, one of the two lifts that went to the top.
Temperatures had dropped the night before, freezing the trail surfaces pretty good but the groomers had done their job well. What could have been a messy bulletproof hockey rink was instead neat, manageable, if somewhat hard, corduroy. While it made for loud skiing, I had no complaints.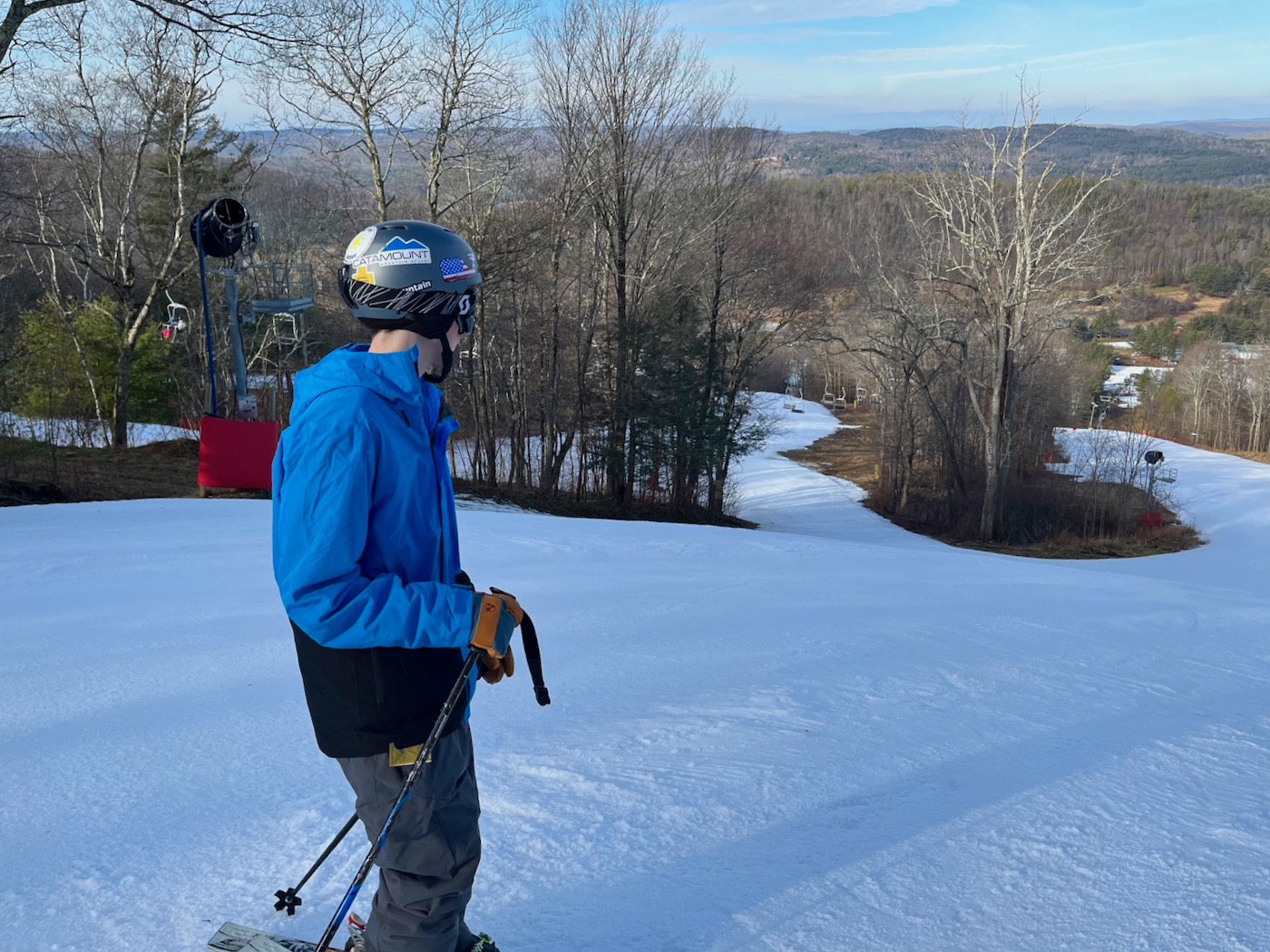 We started with a fast run down Timber and found edge-able fun all the way down. The first business of the day with Dangerboy is to survey every trail that's open and on Monday he attacked the project like it was his job.
It was top-to-bottom runs, no stops, working our way across the ridge until we'd skied everything at least once. His pick of the day was a trail called Rim Rock, a short narrow, twisty blue trail near the top of the hill.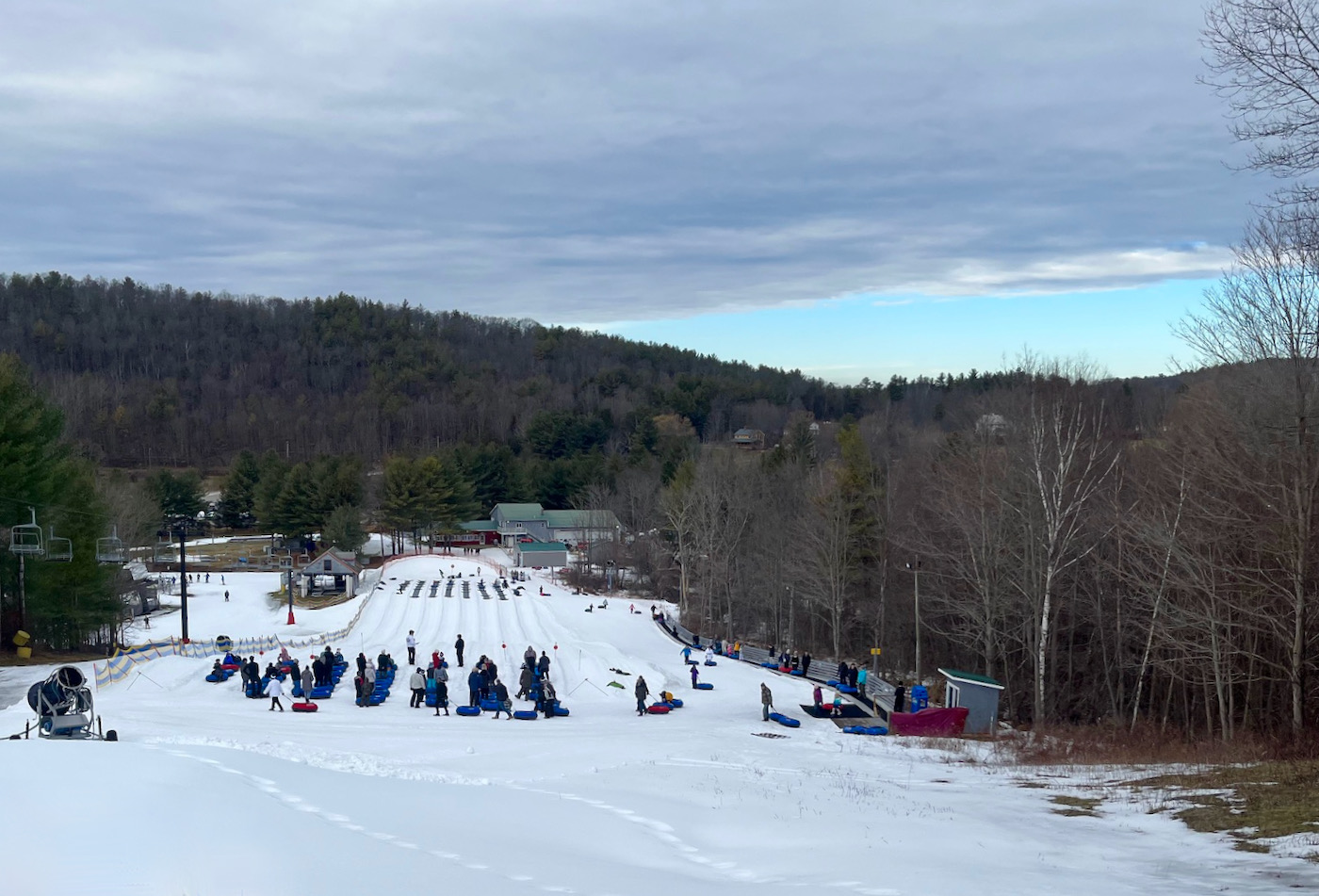 As the sun climbed, softening the snow, and our fellow skiers helped us shave the cord down, conditions improved. We kept at it for about half the day, taking our fast laps and enjoying the fresh air on the lift rides back up. We talked skiing mostly.
I pointed out the dozen or so hardy individuals taking advantage of Mohawk's very liberal uphill policy and offered to get Dangerboy set up with some skins and my old trekkers but he expressed no interest. Ski lifts, he explained, are wonderful things. I agreed. That was it.
No biggie, just a fun, laid back couple hours of skiing with my son.
---
NYSkiBlog is joining with The Indy Pass to bring exposure to independent mountains.
This piece is part of our effort. For more information visit the Indy Pass.
---