In New York this season, the snow has been piling up. Still, many of our weather events have been close calls. Last Wednesday a storm brought snow and sleet to much of the east, but this time it was all snow at Gore. My first shot at it was Friday, with a forecast of mountain snow and valley rain.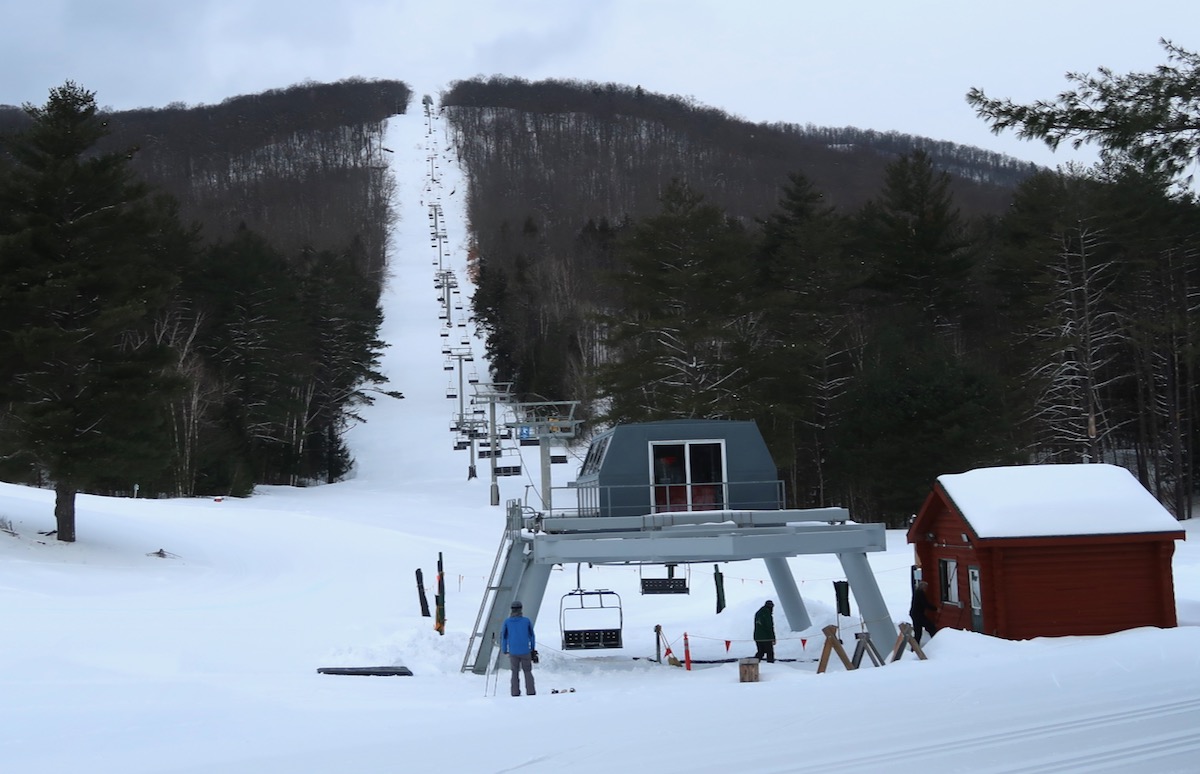 On the road from the flatlands before 3am, I arrived the cabin at 7am, unloaded the car and turned on the heat. Back down into town, I had breakfast at Sarah's and then headed over to the Ski Bowl Yurt to boot up for first chair.
I've been busy at work, and I neglected to find a ski partner in advance.  Still the ski gods smiled down and sent master trailbuilder Steve Ovitt and his friend Rick to meet me, as I waited for the Hudson Chair to spin. A stroke of great luck.