At zero dark thirty on Sunday, I left NJ for Notchview Reservation in Windsor, Massachusetts. The mission: rendezvous with the usual suspects.
In Pittsfield, I stopped for breakfast at Otto's, across from the Berkshire County courthouse. Who ever heard of a Cuban omelet? It was tasty as well as novel, and the coffee was good. Then I set out for Notchview. Although I've skied there a half dozen times over the years, the last few miles are always a bit sketchy. "Hmmm, I think I turn right here."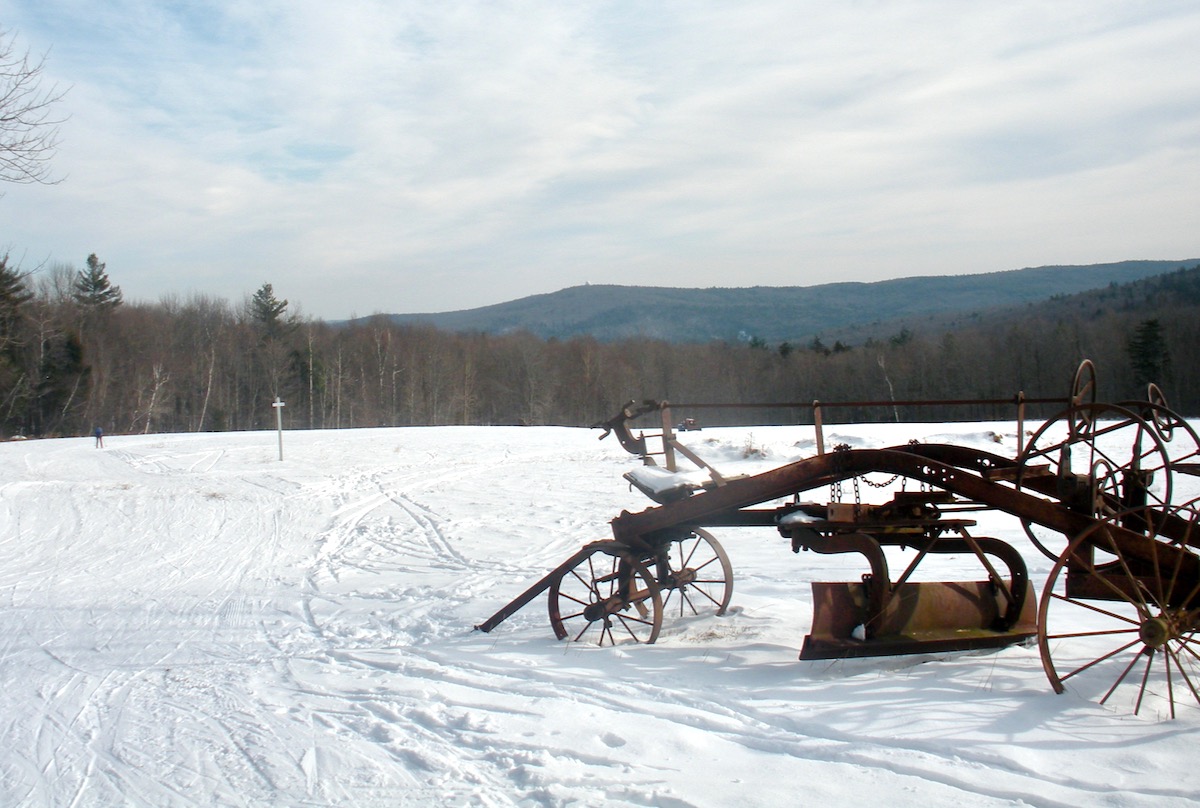 It's a long gradual climb through Dalton to Windsor. Situated atop a plateau, Notchview is 50 miles southeast of Vermont's Prospect Mountain, and 200 feet lower in elevation. The two ski centers share similar weather patterns.