New York's Central Park is a quintessential city experience, delighting tourists and locals alike. I'll never forget my forays with friends; playing pickup soccer on the great lawn, my near misses on the bike path, and most recently bouldering all within sight of the gleaming rooftops, and ancient obelisks.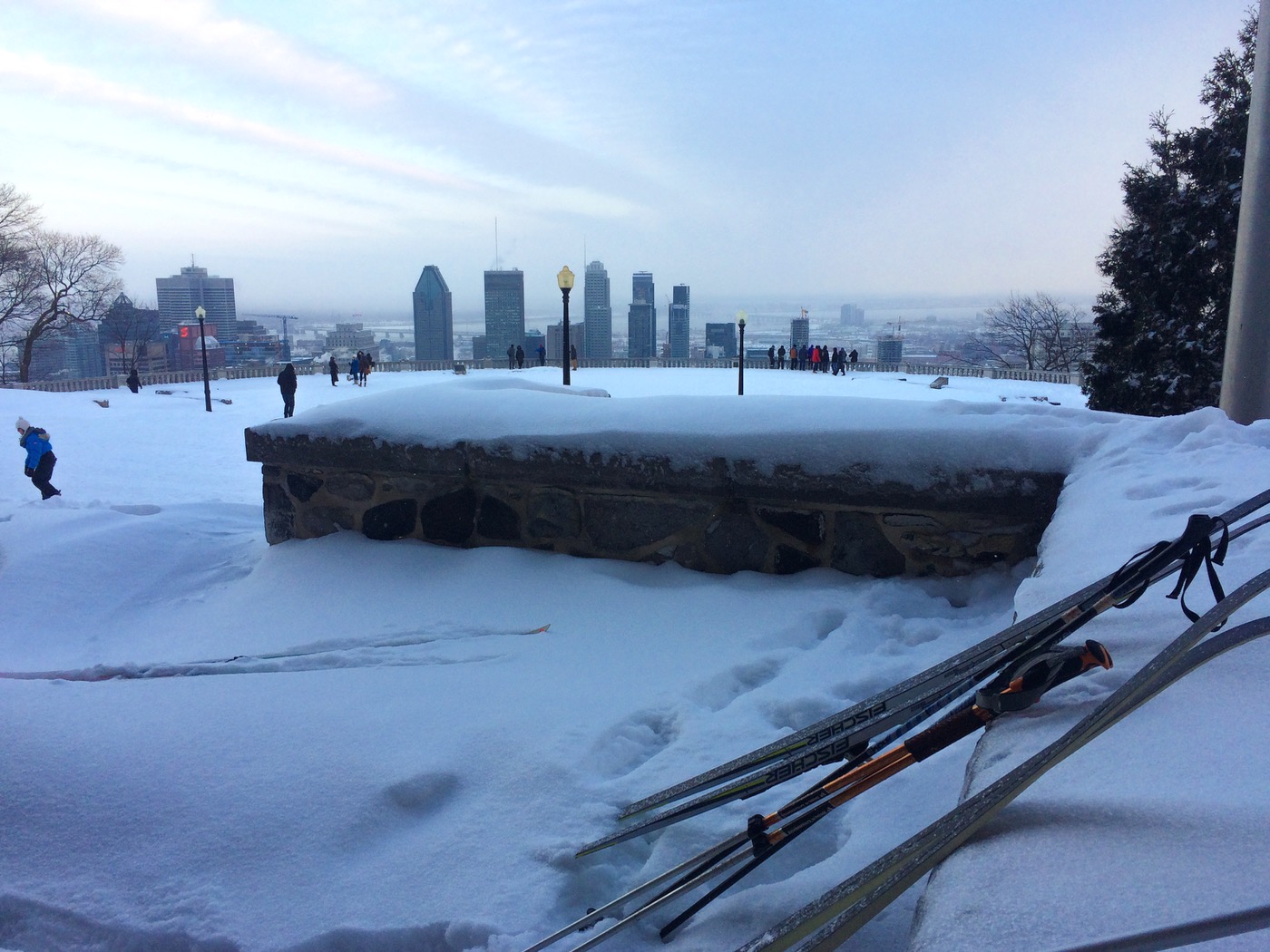 Much like the vaunted reservoir system, the foresight of city planners setting aside resources for future generations and developing them properly had unimaginable value.
While I still consider the crown jewel of New York's park system to be without peer, Frederick Olmstead, co-architect with Calvert Vaux, also made his mark planning Montreal's eponymous parc. At nearly the same size and about 20 years younger, Mont Royal presents year round activities and views, some of which exceed the possibilities in Manhattan. Fortunately, one thing I can say about both, is that neither is taken for granted.