Mount van Hoevenberg, December 6th: my first day on snow. You can't control the weather, so while my drive to then north country on the preceding day was sunny, 6th December was anything but.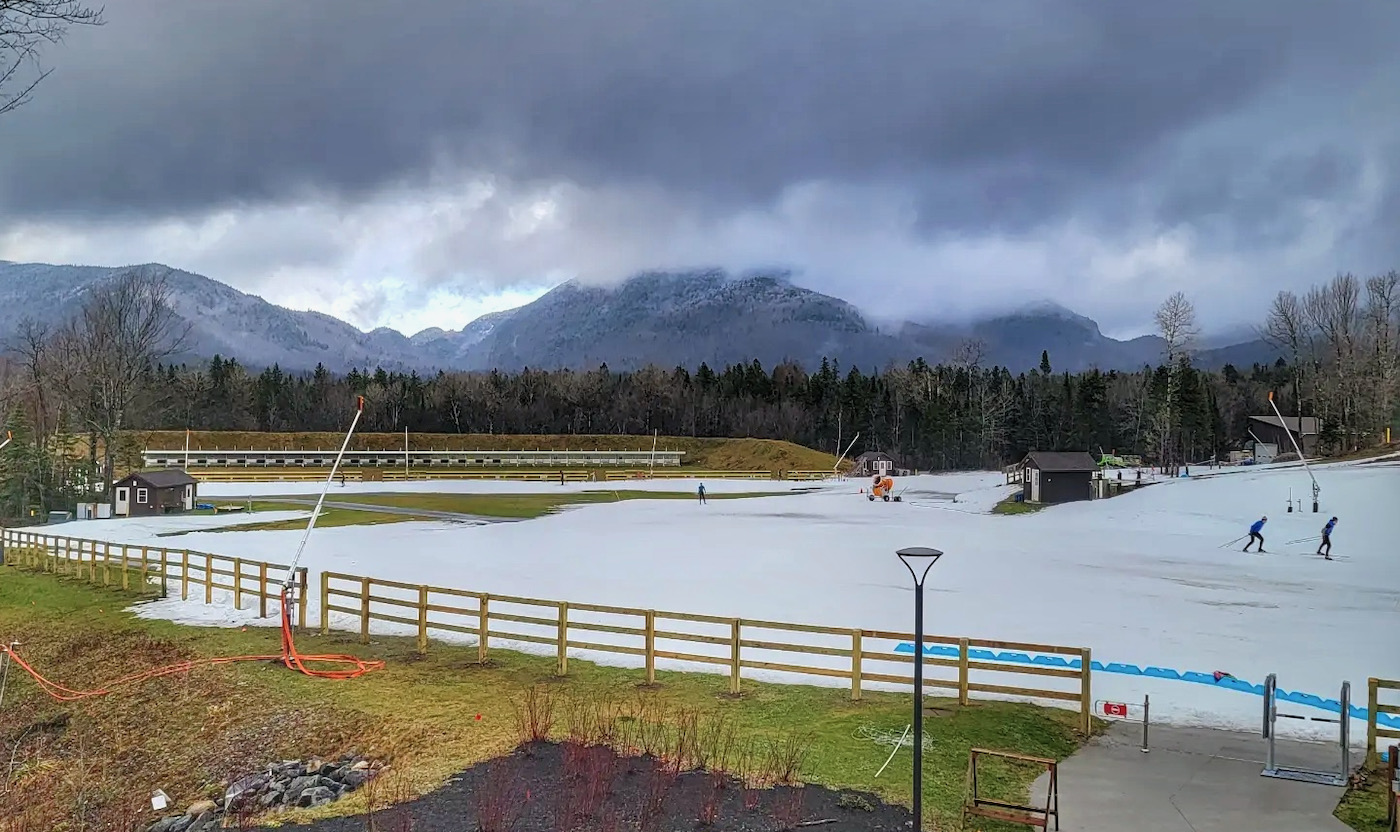 After driving up on Monday, I woke up at 1:45 AM after 4 hours' sleep. I couldn't relax, so I dropped a Xanax (DEA, I have a scrip). Invariably, I sleep well but wake up later than I would like. I moved slow in the morning, and by the time I arrived at the Ho, it was raining.
The gloom was offset by the sliding athletes I saw as I hauled my gear to the lodge.