One of the things I love about skiing is that generations can ski together. Grandparents can ski with their grandchildren. At least that's how it worked in our family. This season I spent a weekend at Stratton skiing with 14 family members from three generations. It's something I won't forget.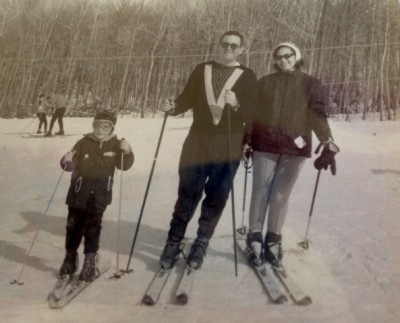 We're a skiing family because of my Dad. He was a great athlete who grew up in Worcester, Massachusetts.
He started skiing in his late teens influenced by new rabbi at his temple. Rabbi Alexander Schindler learned to ski as a highly decorated member of the famous 10th Mountain Division that fought in Italy during the second world war.