All week I watched its improbable trajectory, spiraling toward the New England high country, an asteroid of a winter storm set to detonate over what little remained of lift-served skiing in what had been a wet and warm spring.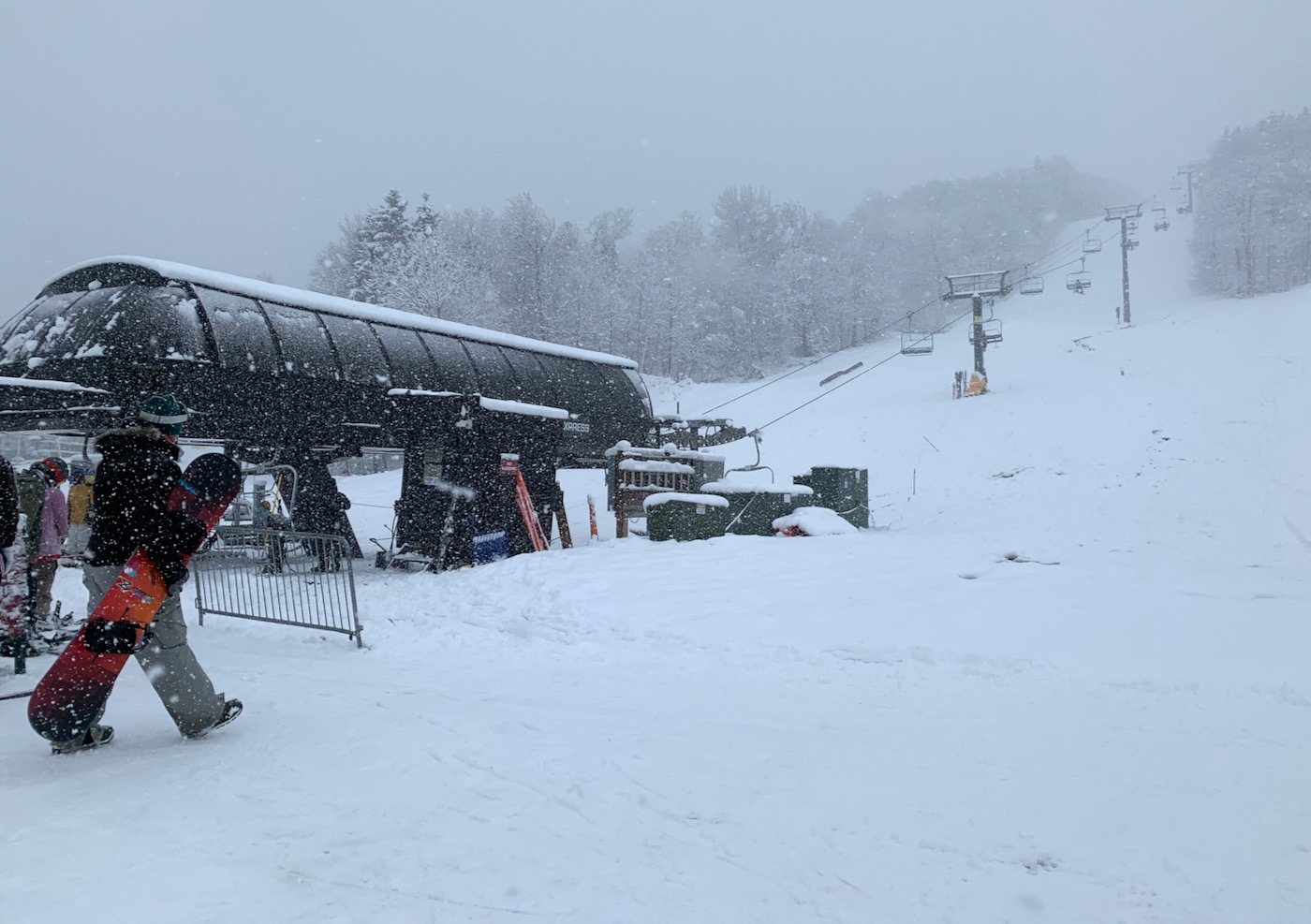 I kept waiting for the storm to fizzle or transform into rain or blow north and out to sea. Instead it set a bullseye on southern Vermont. By late in the week, Open Snow was forecasting 18 inches at Mount Snow overnight Thursday into Friday.
Of course. This had been a great winter, snow falling somewhere across the region every day from mid-January to the end of February, the best un-ending stretch of real winter we'd seen in years.
But it had fizzled in March, snow and consistent sub-freezing temps evaporating into rain and sunny 70-degree days.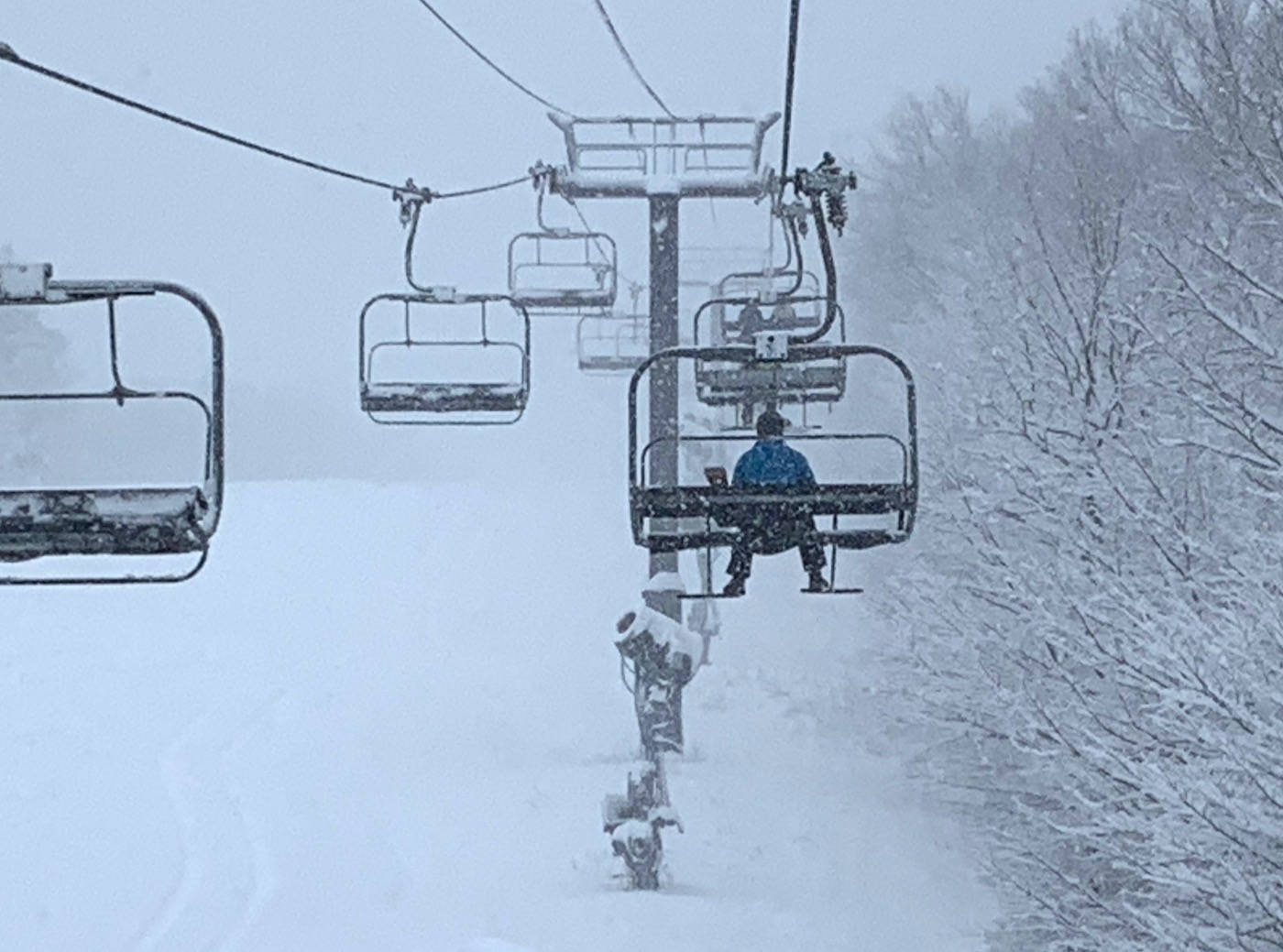 The spring skiing had been glorious, but by the second week of April, only nine ski areas scattered across Vermont, New Hampshire, and Maine were left with lifts spinning. Had this storm landed two weeks earlier, it could have extended the season for dozens of ski areas from New York and up through New England.
But it hadn't. Most of the ski areas that remained open had retreated to drastically smaller footprints. Mount Snow was down to four trails off the Carinthia pod.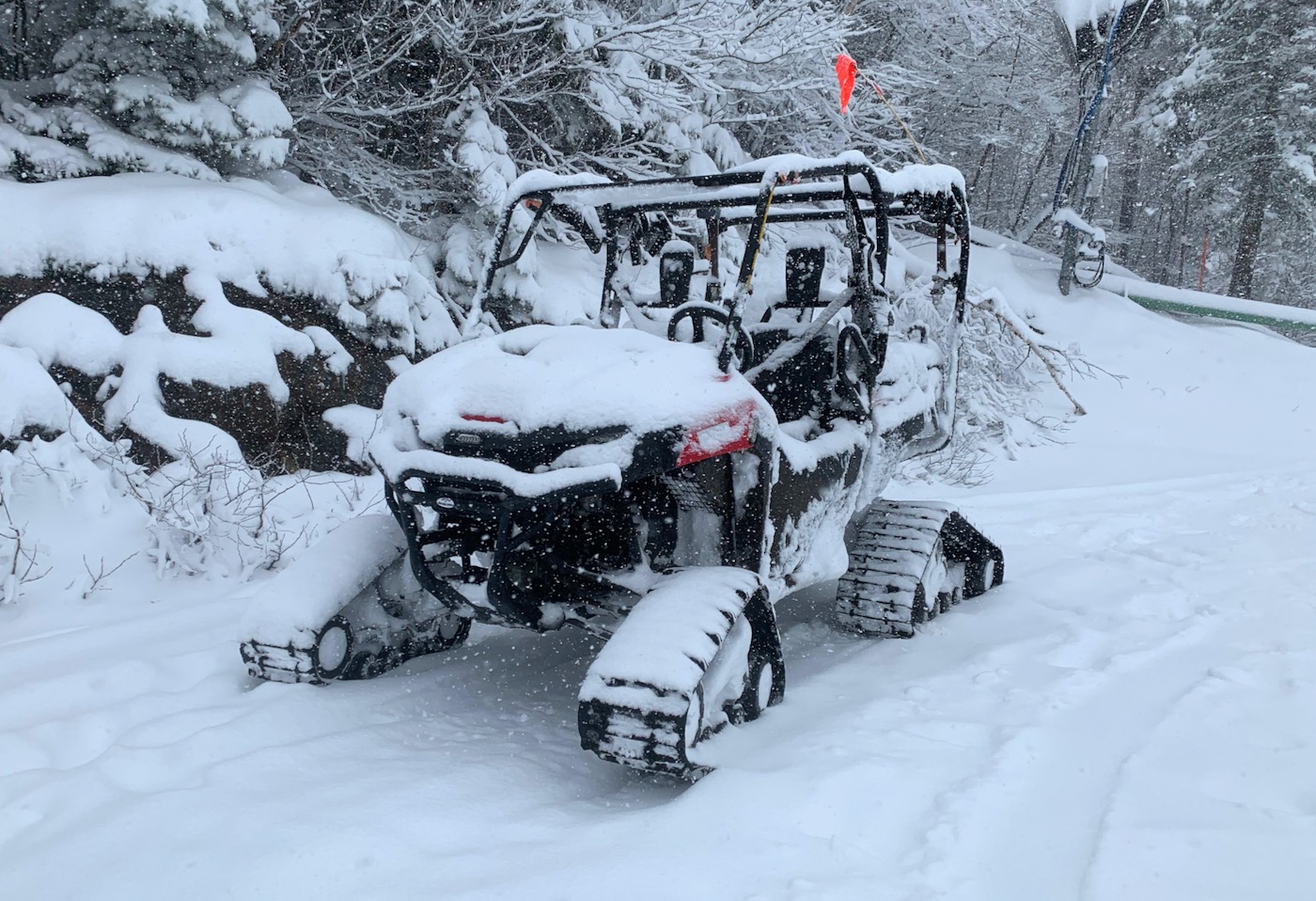 But I had to go. Vermont had finally relaxed their travel rules. I was vaccinated. And the idea of one last blast of pure wild winter was irresistible. I considered Killington or Sugarbush, both of which had far more terrain open, but Mount Snow was at least an hour closer and forecast to get more snow. Plus I already have an Epic Pass. I made a reservation and set my alarm for 4:30.
It was 43 and damp in Brooklyn when I spun out of the city at 5 a.m. By the time I exited onto state highway 2 in northern Massachusetts it was dumping. The snow barely stuck to the road so I had no travel issues, and I was pulling into the Mount Snow parking lot before the lifts were spinning. They'd gotten 10 inches overnight and it was still coming down.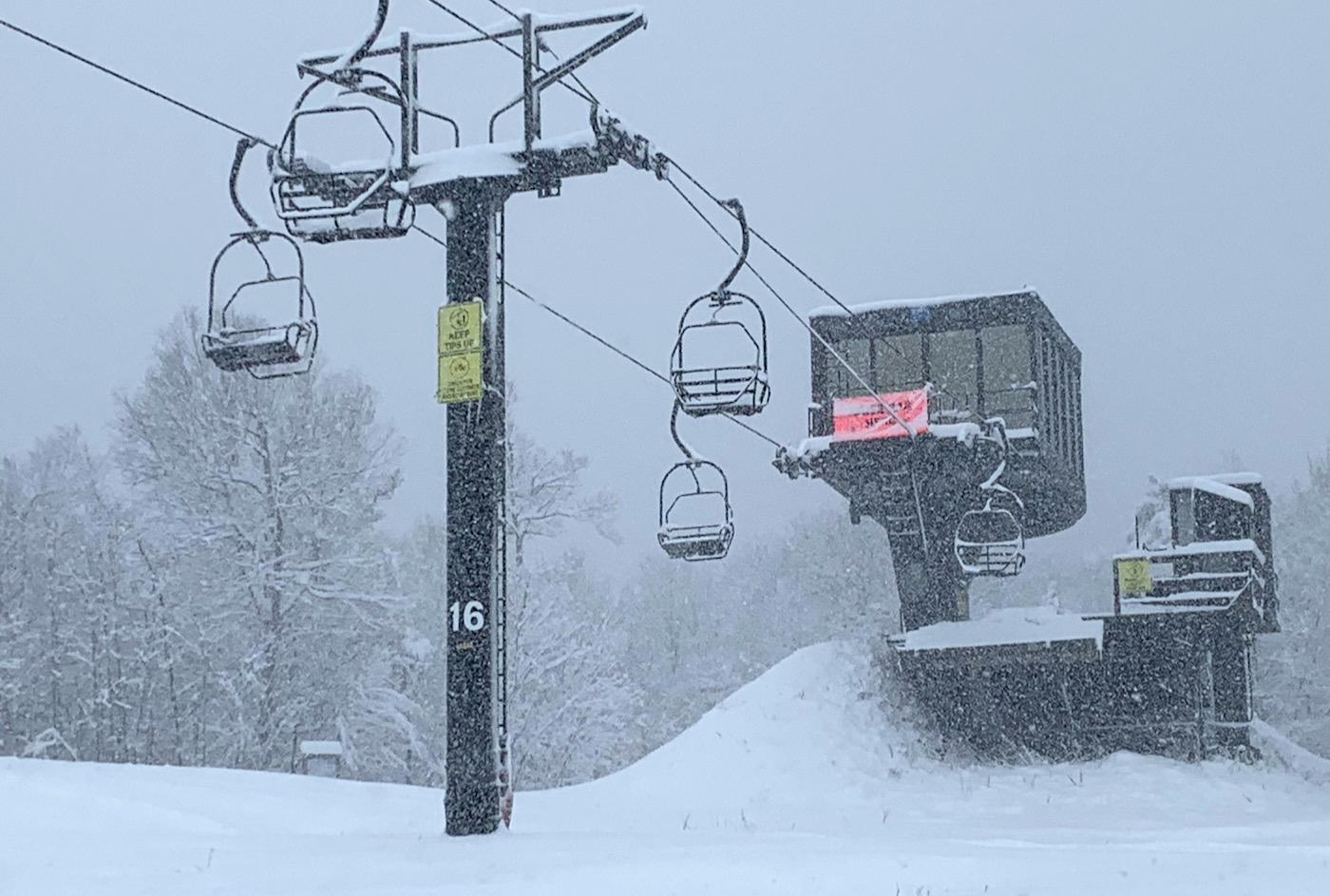 The snow never stopped. True liftlines never formed. It was one of the greatest snowstorms I have ever skied. But it was April and it was a weekday and it hadn't snowed in six weeks and everyone had forgotten about skiing. It was just a few hundred of us lapping the thousand vertical feet of Carinthia. Most days this is one of the park capitals of New England but on this Friday it was just a forgotten Vermont ski hill with a high-speed lift and an empty fancy lodge.
It's hard to describe the skiing. Imagine the greatest snowstorm you can think of and the least inspiring hill you've ever skied. The snow was heavy but ceaseless, dense enough at times to blot out the landscape all around. The world was snow and nothing else. Turns were easy and deep if you could find untracked.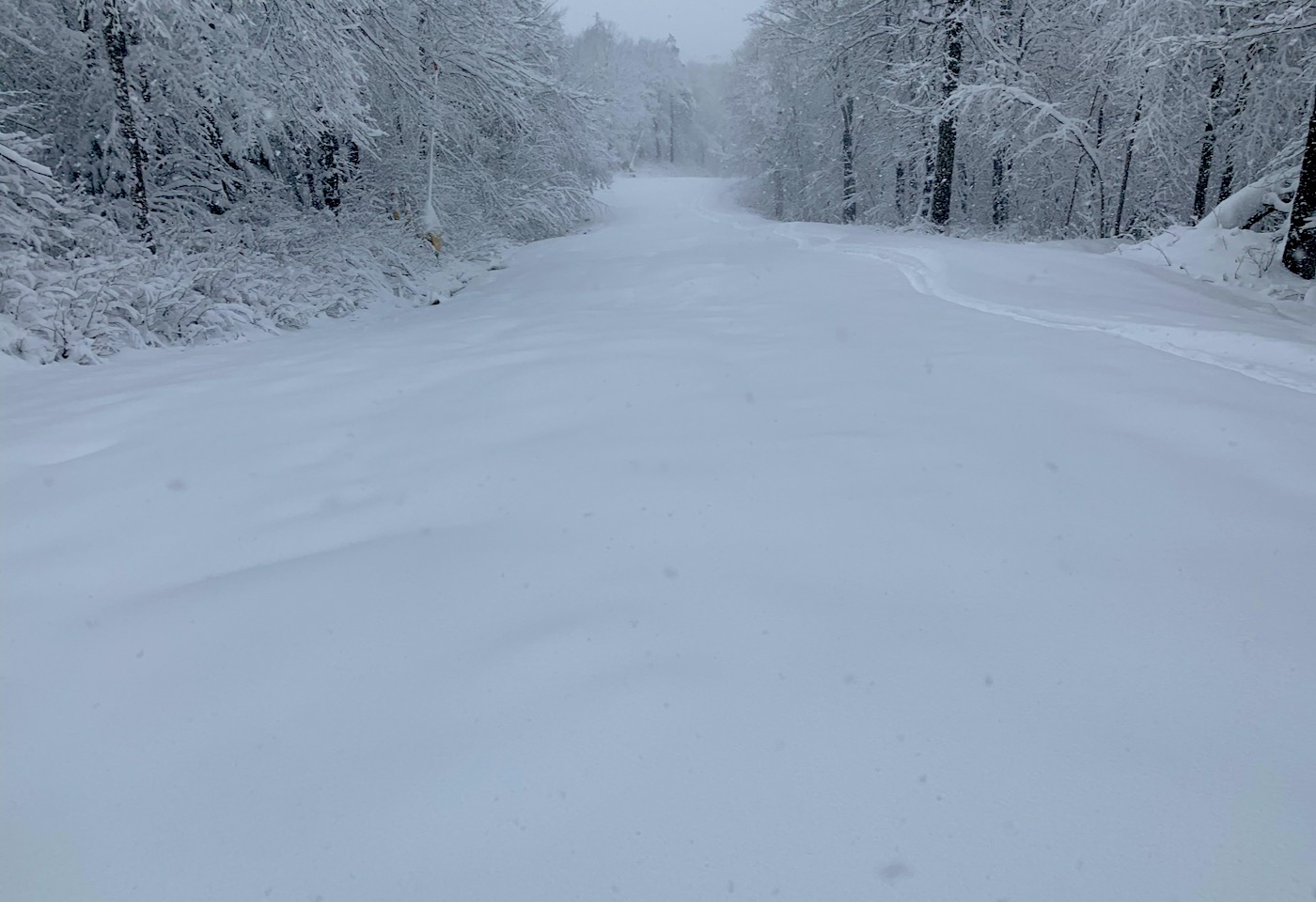 But the terrain was limited to a handful of solid blue runs. Everything was skiable but most all of it was roped off. Mount Snow Ski Patrol seemed more concerned with ripping passes than opening terrain. It felt like a kindergarten visit to a chocolate factory — so many good things to eat, and all of it off limits.
I have a good relationship with Mount Snow. General Manager Tracy Bartels appeared on my podcast in November. But the mountain could have orchestrated a more generous response to the sneak attack late-season storm. And in the end they appeared to try. After chasing skiers who ducked the rope guarding the run directly beneath the Nitro lift all day, Patrol finally opened it around 2 p.m.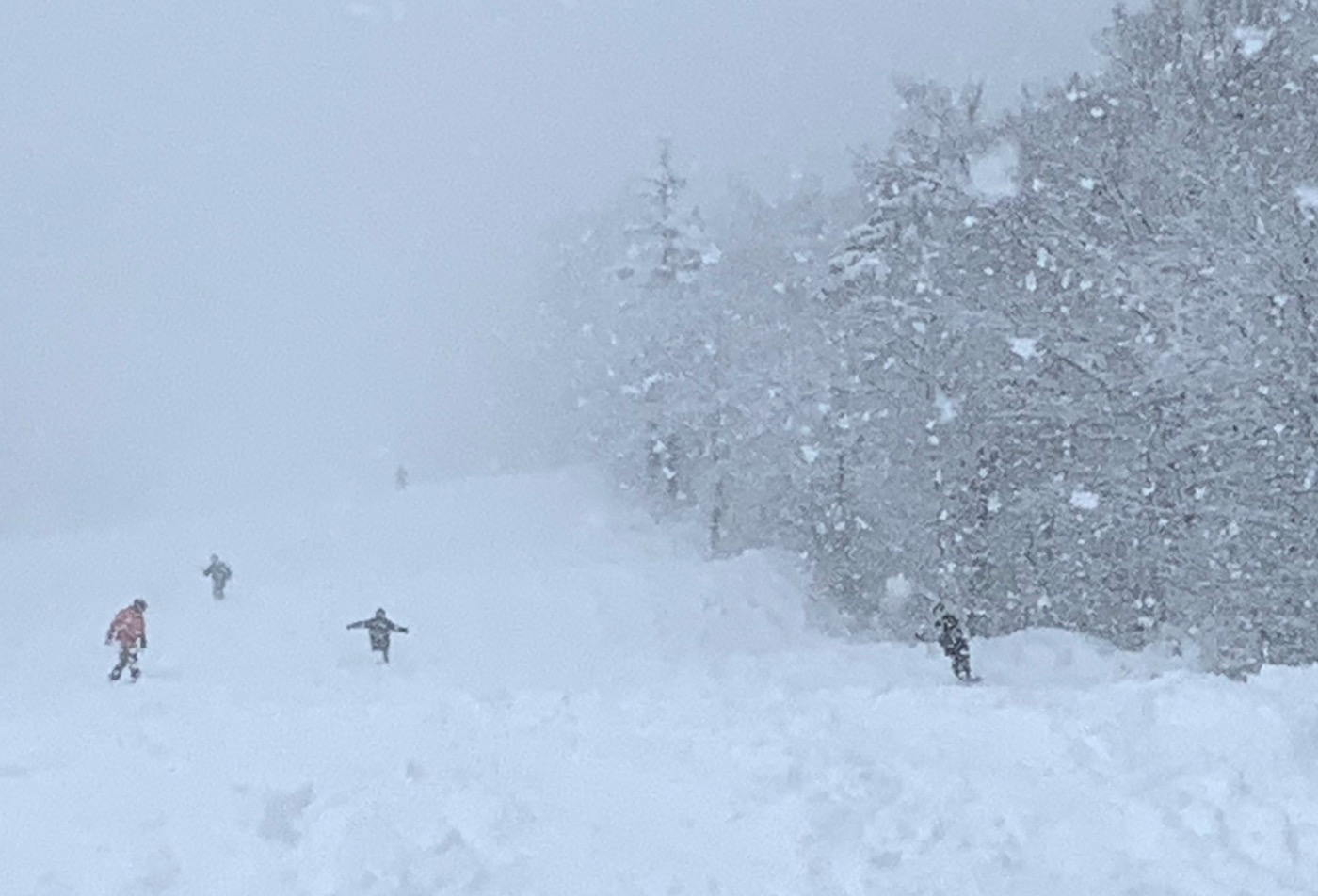 As I rode the lift to the summit, streams of deliriously happy skiers and riders bombed the untracked snowfields below. It was a moment of almost Western joy and energy in an improbable Northeast April snowstorm, on a trail that had been melted to dirt two days prior. It was a spectacular experience, improbable and surreal.
I skied until close. When I left I drove west, along route 9 toward Bennington. Within 20 miles, the ground was snowless and the sky was clear.
---
Stuart Winchester is the editor of the Storm Skiing Journal and host of the Storm Skiing Podcast.
---