Thanks to some strategic scheduling, I found myself in northern Vermont with some free time on Friday. After talking with Harvey and checking the Indy Pass resort list, I loaded up my car early and made the short trip to Bolton Valley.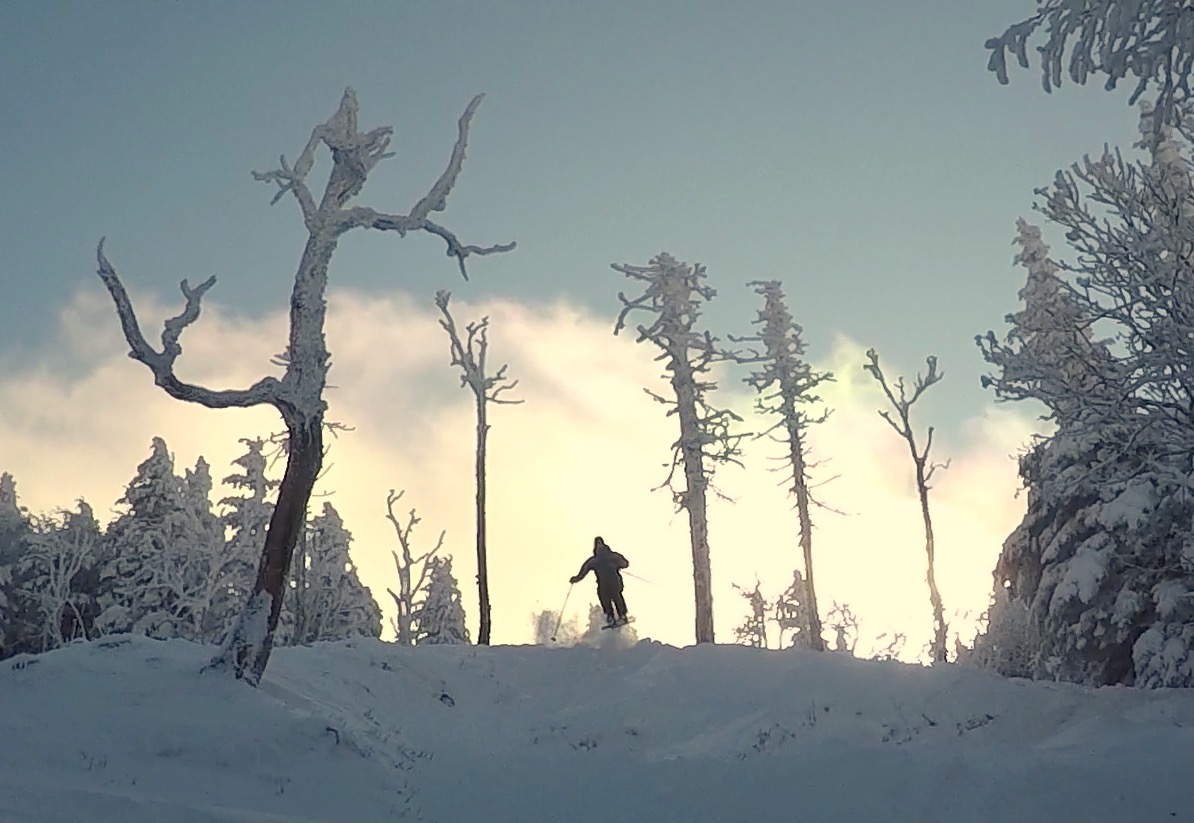 As I approached, I started getting excited. It's the kind of mountain road that feels like it will lead you to a promised land. Bolton reveals itself slowly; a few miles up the access road, you'll pass the quaint Timberline Lodge. I continued on to the base lodge a few minutes further up.
Rolling in to the main base area, I saw other early-bird AT skiers. Bolton has a friendly uphill policy, and quite a few locals take advantage of it for early morning workouts.