Saturday night Junior slept soundly for twelve hours straight. Like any teenage boy, he's accustomed to sleeping in on weekends until somebody makes him get up but that's usually because he stays up late playing XBox, watching YouTube or TV or some other crap.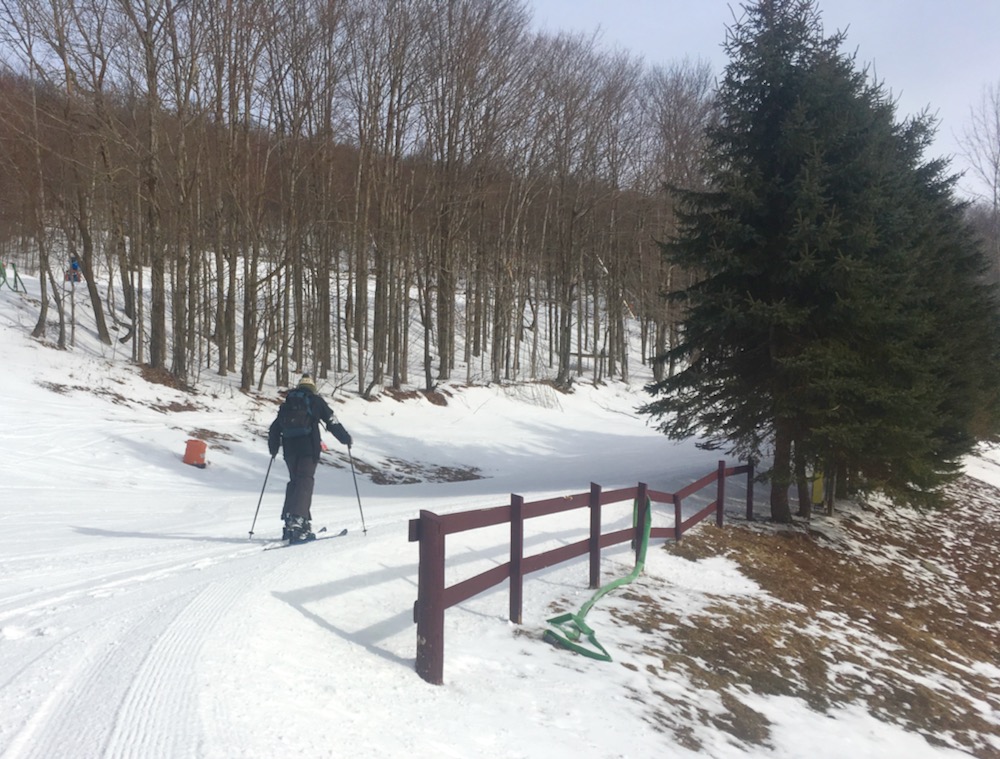 On Saturday he crashed early and was immediately out. I'm proud to say it was all my fault. That morning, at my insistence, he skinned up to the top of Plattekill with me for the first time. He did great.
I don't want to give the impression that my son is in bad shape or anything. He's a typical high school kid who plays sports. But when I told him we were gonna do a skin before riding the lift the rest of the day, he wasn't into it.