Thanks to some strategic scheduling, I found myself in northern Vermont with some free time on Friday. After talking with Harvey and checking the Indy Pass resort list, I loaded up my car early and made the short trip to Bolton Valley.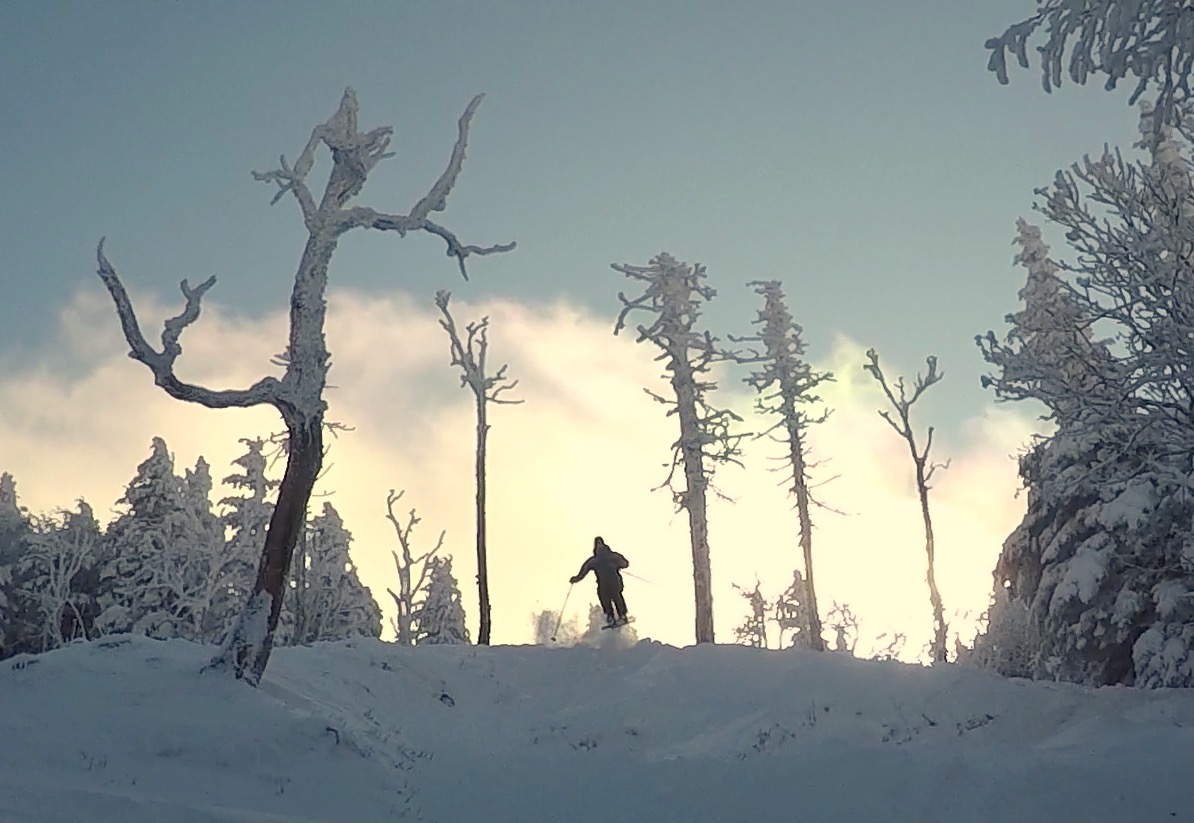 As I approached, I started getting excited. It's the kind of mountain road that feels like it will lead you to a promised land. Bolton reveals itself slowly; a few miles up the access road, you'll pass the quaint Timberline Lodge. I continued on to the base lodge a few minutes further up.
Rolling in to the main base area, I saw other early-bird AT skiers. Bolton has a friendly uphill policy, and quite a few locals take advantage of it for early morning workouts.
Before I joined the uphill traffic, I ran into Andrew, the snow reporter for the day. He predicted that the wind would have some areas scraped, but "where it's deep, it's going to be really good."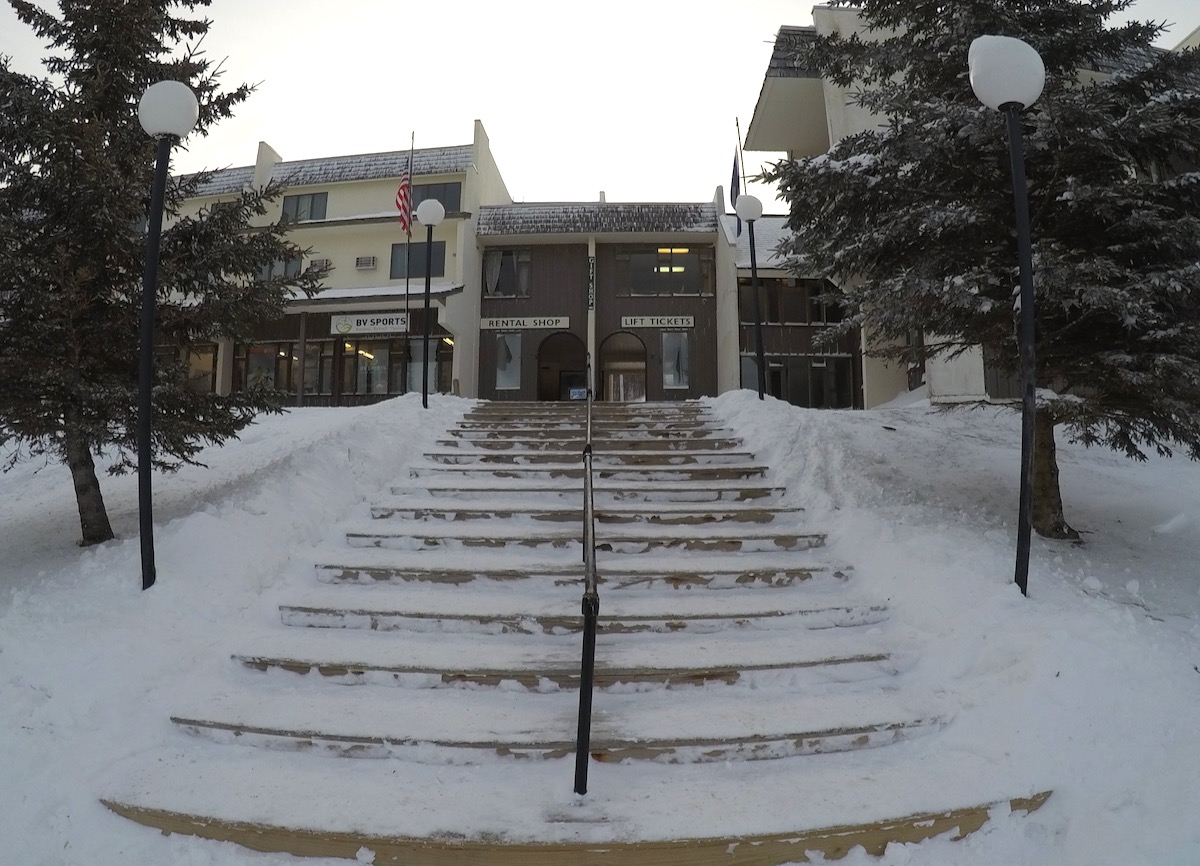 I headed out, I slapped on my skins and started up the designated uphill route — Lower Turnpike to Old Turnpike to Peggy Dow. This is a nice route for skinning: it can be a leisurely walk or a leg-burning ascent depending on how much you want to exert yourself. I started off at a brisk walk, quickly shedding layers despite temperatures that were below-zero.
After about thirty minutes, I reached Wilderness Peak. I  stopped to take in the scenery and transition to downhill mode. On my first lap, I skied right back down the uphill route, enjoying some nice low angle powder. When I hit the bottom, there was still time before the lift we schedule to run, so I skinned another lap, coming down Bolton Outlaw, before cutting back to the uphill route via Cougar.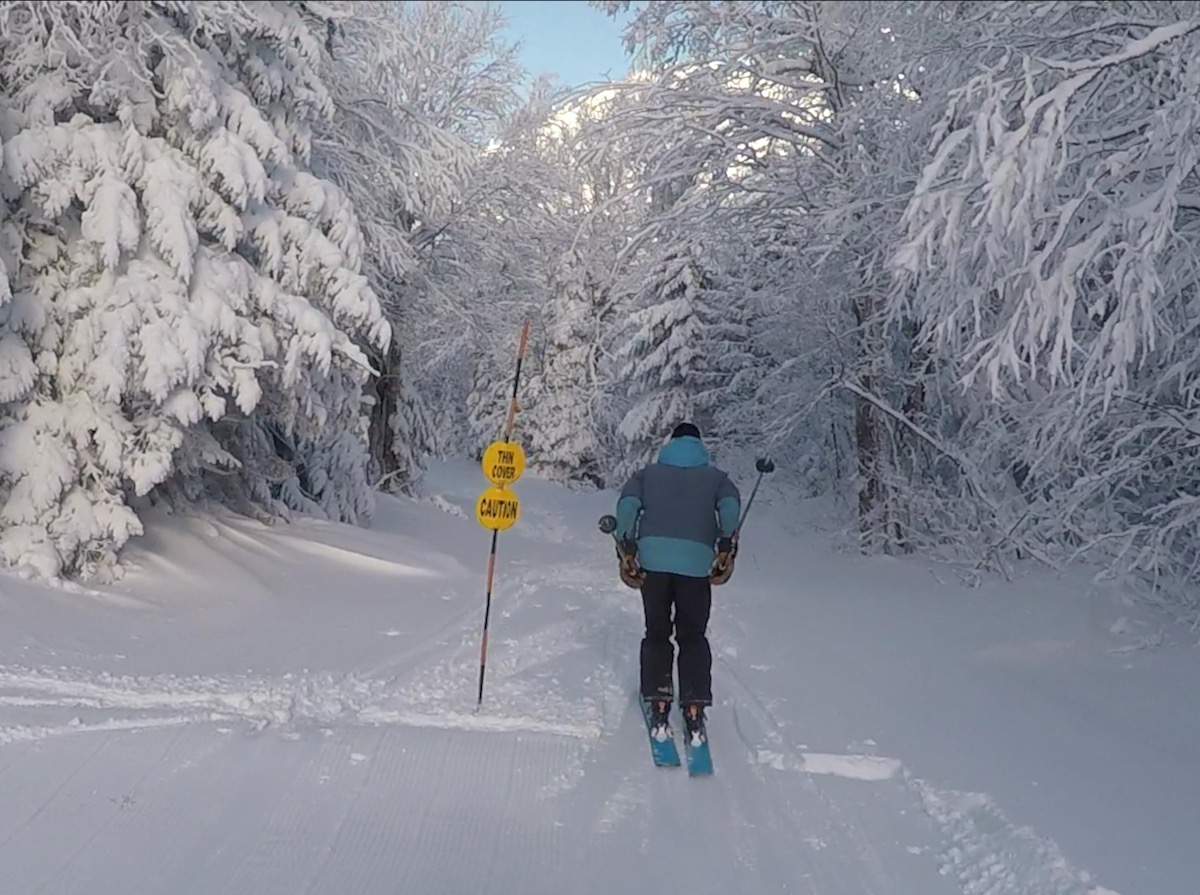 Back at the base, lifts were now spinning, but I took a moment to stop in at the Bolton Valley Deli to warm up. It was around zero degrees and windy, and throughout the day I fell into a pattern of skiing a few runs, then heading inside for a few minutes.
I took my time with coffee and a breakfast sandwich, waiting for the sun to warm things up. I wound up chatting with Iver and I convinced him to join me. Early on the Vista Quad was on hold, and we started out on the mid-mountain lift.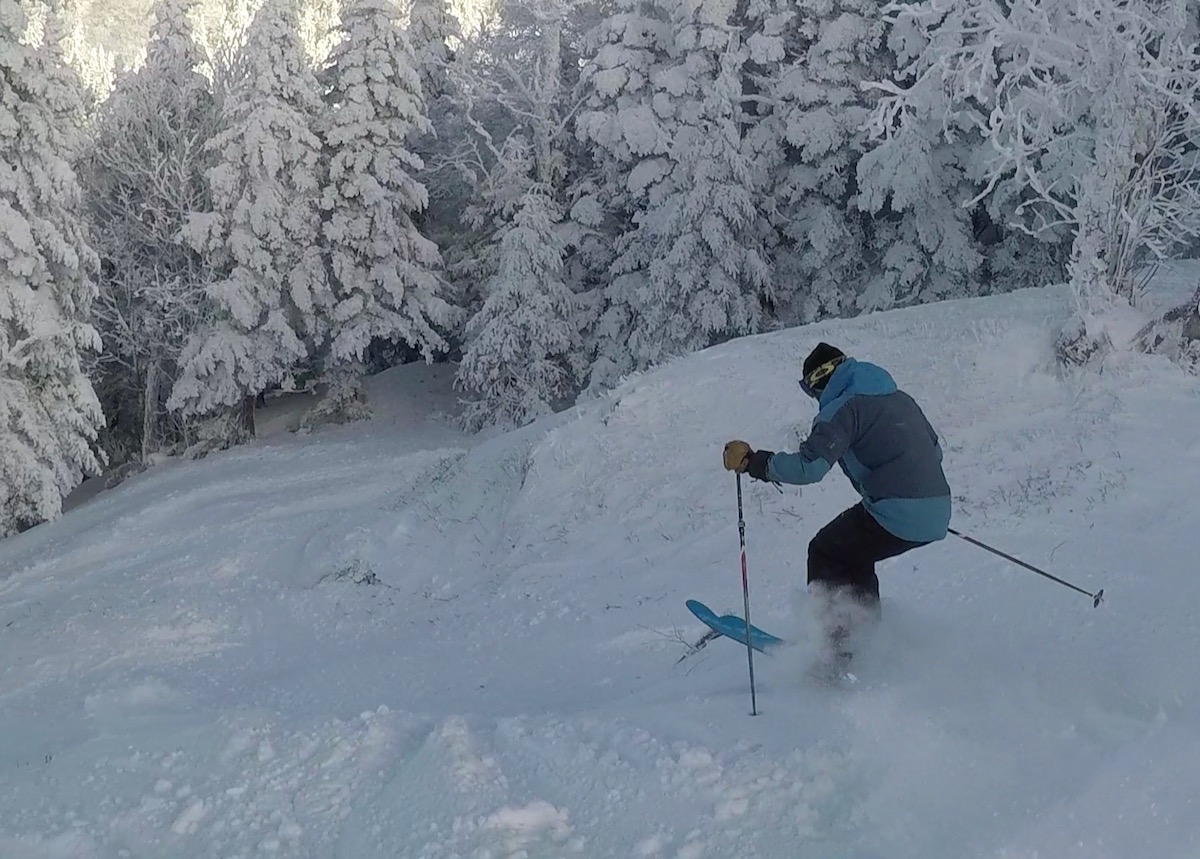 We skied Glades and Enchanted Forest a few times each. Fresh snow from midweek provided plenty of opportunities for fun. One liftie told me his favorite part about Bolton was that "you can drop into the woods just about anywhere." Each time we hit the bottom of a run, we checked the status of the quad, which would open more terrain and untracked snow.
Around 12:30, it was game on. We were among the first reaching Vista Peak, ascending into a cloud on our way up. We headed left from the chair, straight to Vista Glades, where we stayed, almost exclusively, for the rest of our day. The skiing was outstanding.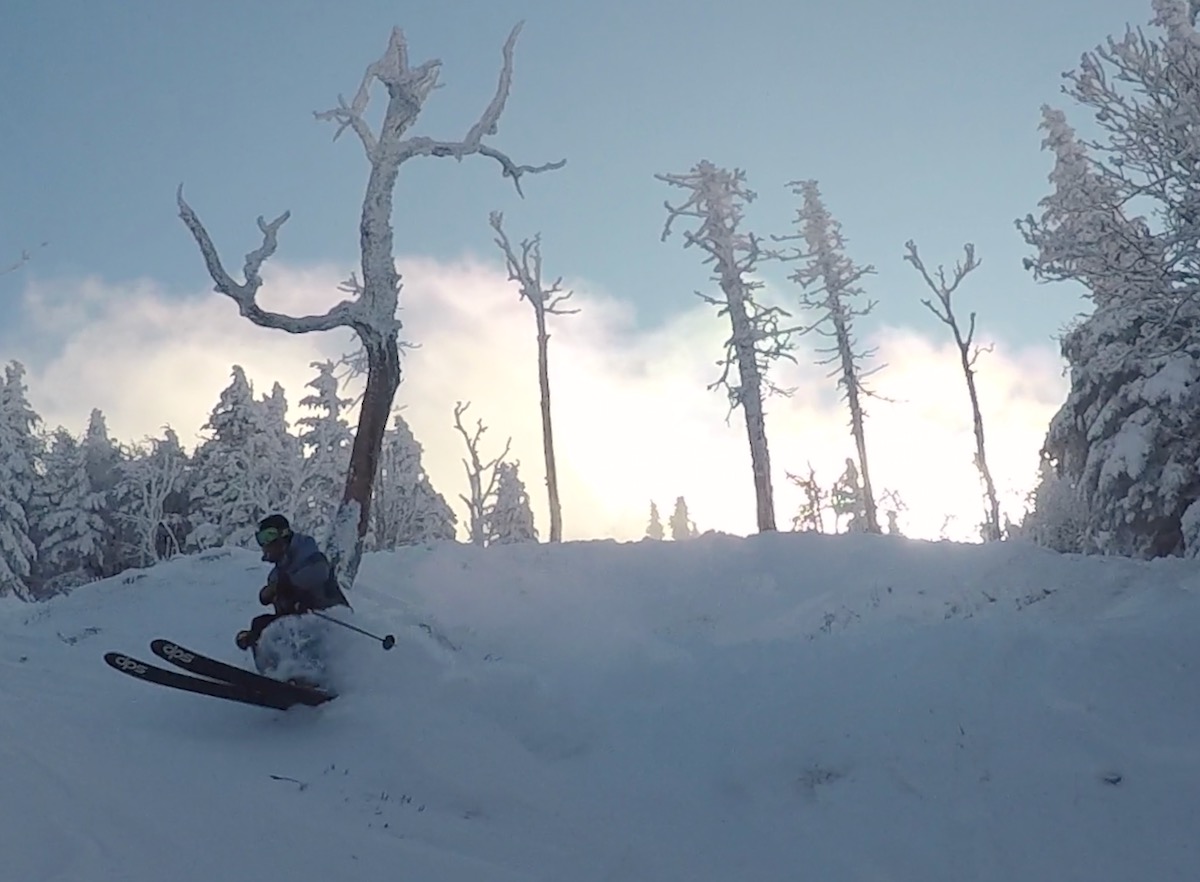 Even with the low tide winter we've had, the most recent storm had dropped enough snow that line choice wasn't really an issue. Iver was airing and slashing everywhere he could. When the glades let us out onto the mellower terrain that led back to the base, we were cruising on corduroy that showed no sign of the previous weekend's rain crust.
Eventually we called it, retiring to the James Moore Tavern for a bowl of corn chowder, burrito, and my first-ever Heady Topper. I thought about what had made the day so fun. Bolton combines the terrain access and amenities of a large resort with the laid-back, non-corporate feeling of a local hill. Who says you can't have it all?
---
NYSkiBlog is joining with The Indy Pass to bring exposure to independent mountains.
This piece is part of our effort.
For more information on The Pass visit the Indy Pass website.