I follow the lake effect snow in central and northern New York at this time of year. Sometimes it takes a little more work. Last week Holiday Valley came up big reporting 19 inches from Wednesday through Thursday night.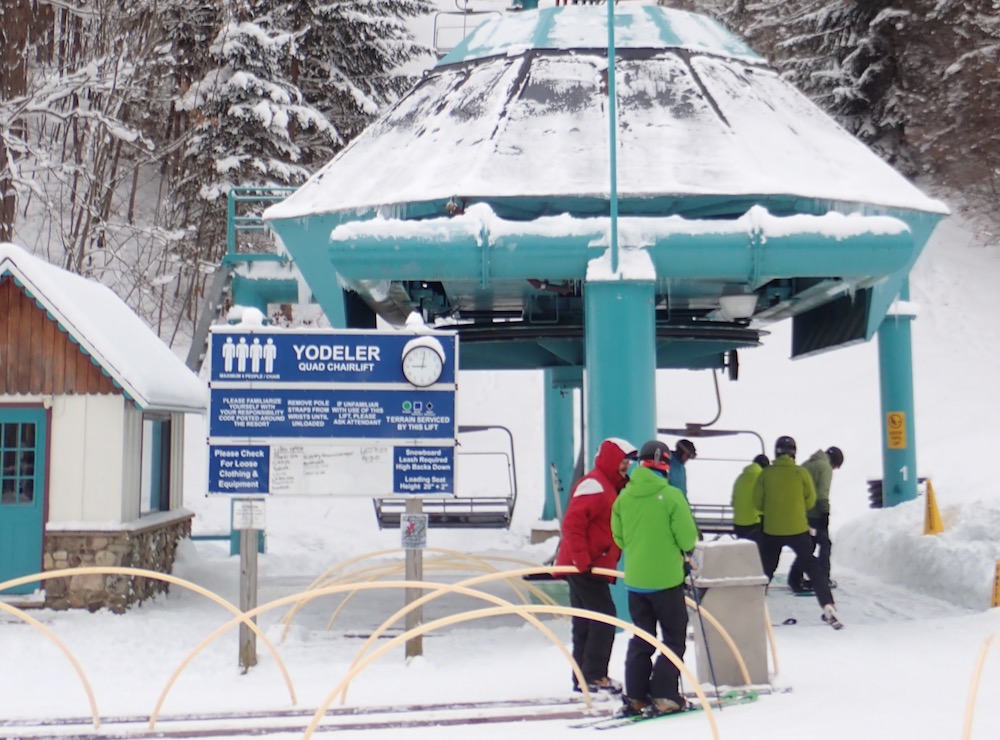 After work on Friday I linked up with my friend Alex in Rochester to plan our swing into Western New York. On Saturday we headed to Holiday Valley. Another friend, Katie met us at the Yodeler Lodge just as the lifts started spinning.
I'd taken trips to Holiday Valley as a kid, but Katie grew up skiing there. Even better we were joined by her father John, aka Wiz. John spent the last 27 years on patrol at Holiday Valley and his family has a deep ski heritage in western NY.