With the start of little league baseball season and the early closing of southern New York's ski industry, it would have been understandable if I didn't ski this weekend. The truth is I'm not ready to give up on the season yet.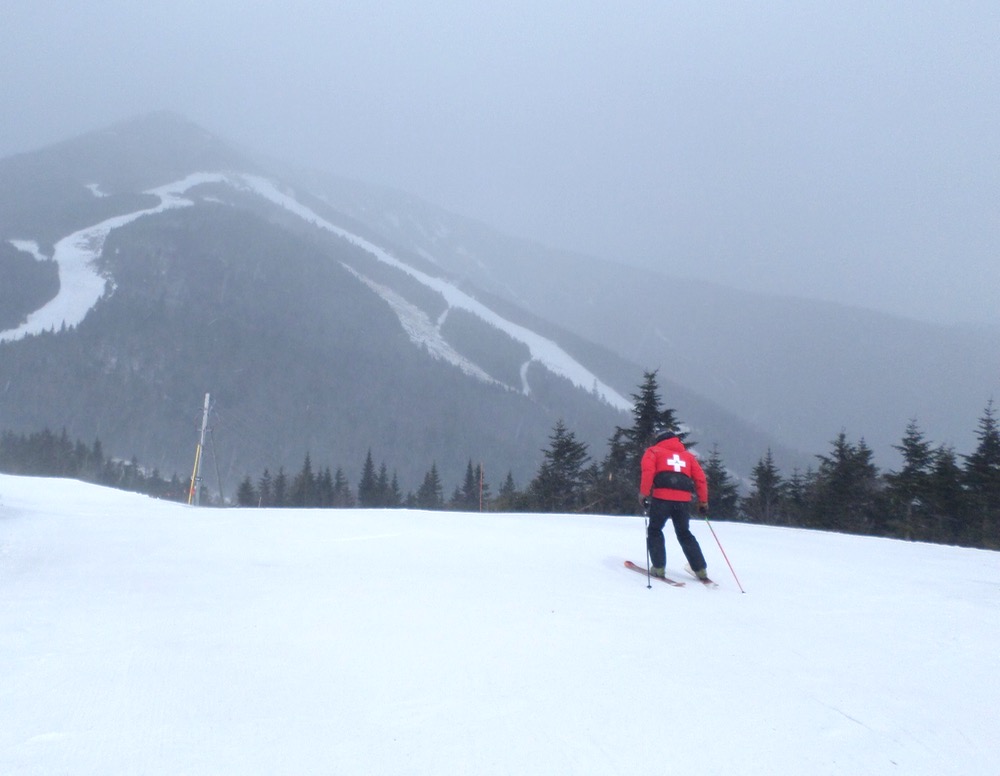 My Saturday was full and, yeah, my local options were gone but I figured with a little ingenuity and determination, I could still squeeze out another ski day. That's how I found myself jumping on the Thruway in Rockland County around 9:30 on Saturday night.
Destination Whiteface, over four hours away. I drove until 1 AM, settled into an unobtrusive spot (not saying where exactly) and crawled into the back of my truck. Something woke me up before dawn and I couldn't get back to sleep so I got back on the road. I ended up in the River Lot at 7:30, drinking coffee and twiddling my thumbs.