The first day of a new season is always special. While the quantity and quality of skiing usually isn't the best, it's a chance to get back on snow, to reconnect with familiar faces and scenery, and to get back in shape for better days to come.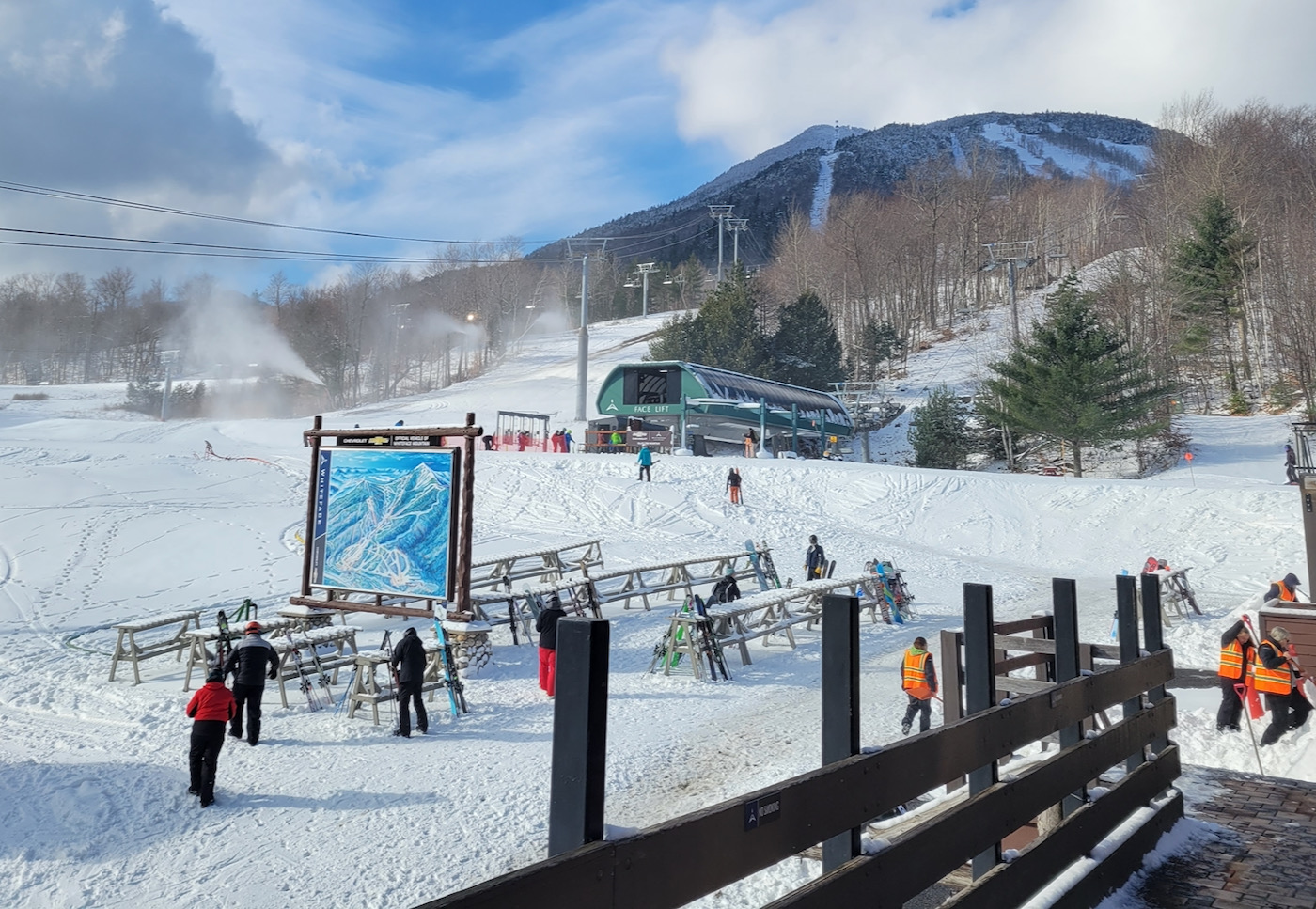 The first day of the season is even better when it's before Thanksgiving with really good conditions on 3000 vertical feet of top-to-bottom skiing.
For me, opening day of the 2022-2023 season at Whiteface came after a hiatus. Still, the tallest ski area in the Northeast remains one of my favorites.
For five years Whiteface was my home mountain. When I was attending college at Clarkson University, and the year after I graduated, I was a passholder. Then, for the 2021-2022 season, I switched to Killington to take advantage of the longer season. While I didn't regret making that change, there were things I missed about Whiteface.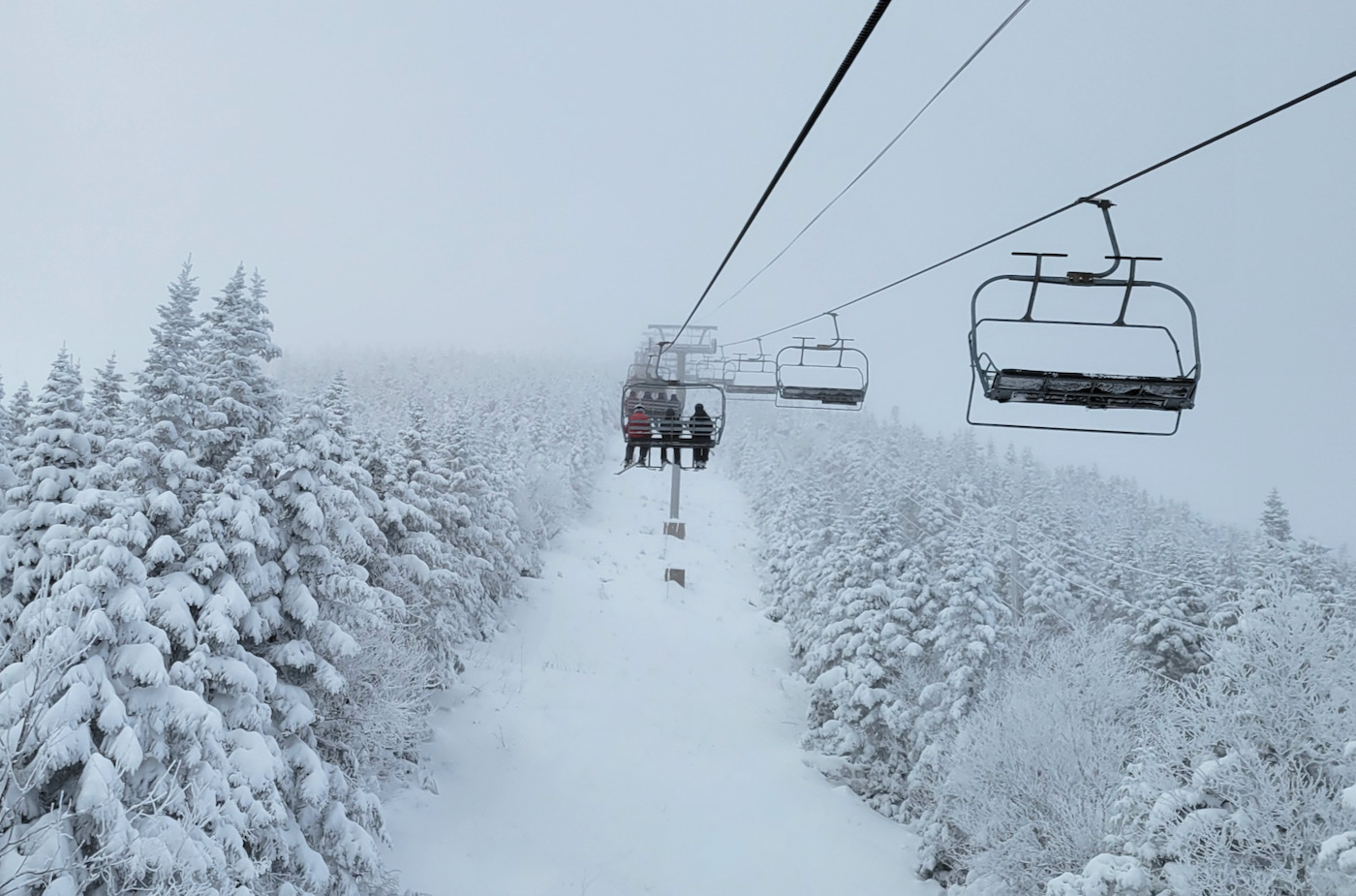 Yes, there's the vertical, and the scenery, but I missed the people I met most. I hadn't seen them in over a year. From General Manager Aaron Kellett, to lift operators Kelly, Jay, and Darrell, they all recognized me and welcomed me back. I felt like I was home.
While the open terrain was still technically one trail, it was a long one. From the summit, down Paron's Run to Excelsior to Summit Express. From there, you had the choice of either taking the Summit Quad back to the summit, or skiing down to the base. They opened a different route to the base than usual. Instead of Upper Valley to Lower Valley to Fox, the route was Broadway to Boreen to Brookside. This is an easier route, both to ski, and to cover with snowmaking.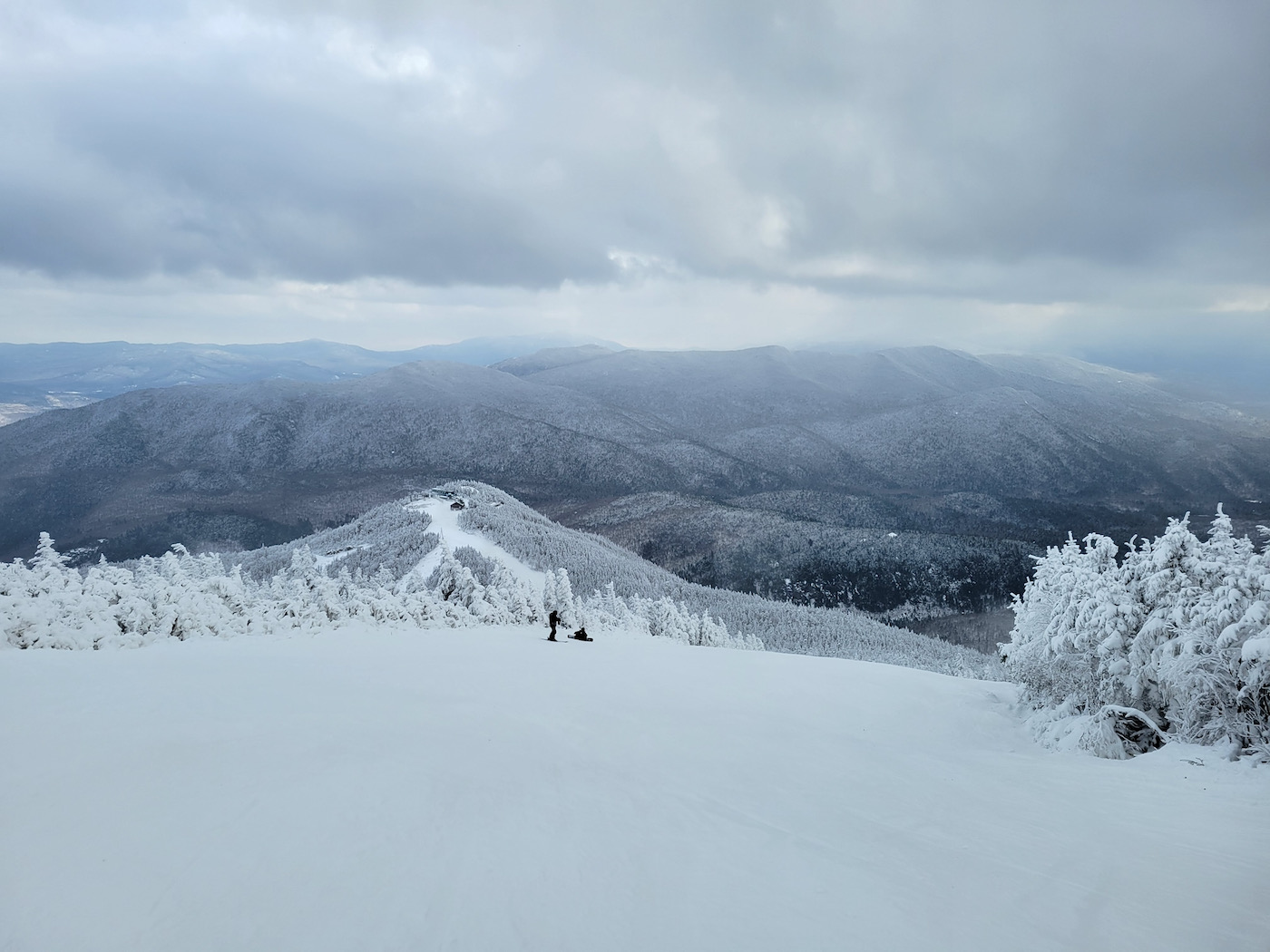 Snowmaking continued throughout the day on Upper Valley, Lower Valley, Fox, Follies, Lower Northway, and Excelsior from the top of the gondola to the merge with Paron's Run. There were also some spot guns on open terrain. After what might be the best opening day in Whiteface history, Ops was working hard to expand terrain as quickly as possible.
The day went about as well as you could expect for an opening day. The lifts opened on-time and the conditions were really good from top-to-bottom. It was clear Whiteface had taken full advantage of a multi-day snowmaking window. Mother nature lent a helping hand, with several inches of fresh snow coating the trees along the sides of Paron's and the top of Excelsior.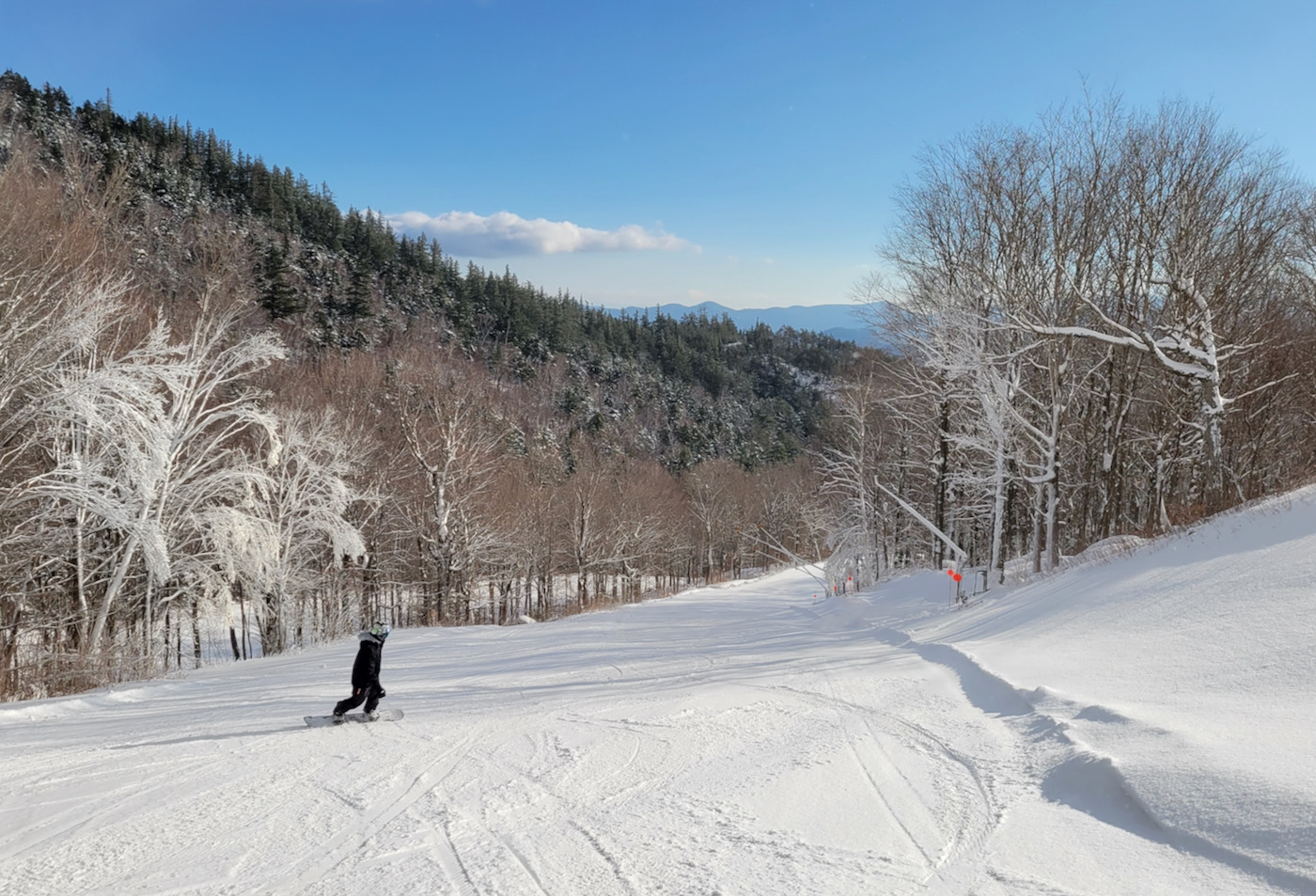 I've been critical of ORDA snowmaking in the past, but I'm rethinking that. There's no doubt recent investments are paying off. Five years ago, on opening day, we dreamed of the summit. On opening day of 2022, we skied it. If the weather stays seasonable, Whiteface should be in good shape for the Christmas holiday, and the World University Games in January.
Some debate the profitability of opening early. Consider that Saturday convinced me to purchase another Ski3 Pass. I'm looking forward to skiing what Whiteface will dish up this season.