Category:
North Creek Ski Bowl
November 4, 2013
My days on the hill are taken up by skiing and photography.  I don't hesitate to admit it, blogging is my second favorite sport.
Good photos are key. For one thing, people are much more likely to read what you've written if you have sharp, imaginative images. Moreover, the words seem to come more easily when I've got five or six solid shots.
On the other hand, we rarely post original video on NYSkiBlog.  It's takes knowledge and energy to create compelling motion pictures.  Even if I was capable, taking good video takes too much away from the experience of skiing.  As evidence: there is only one video posted on our YouTube channel.
March 23, 2013
Ski Day 28: I left work yesterday at 3pm and headed north on 87. All week I watched a persistent uplevel disturbance that was producing a steady diet of light snow at higher elevations.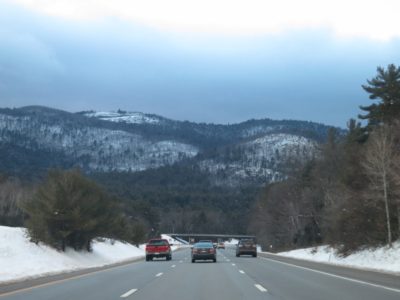 As I approached the Catskill and the Adirondacks, both ranges were shrouded in light snowshowers. I pulled into the North Creek Ski Bowl Base Area at 7:30 and headed into the lodge to boot up.
I had the place almost to myself. I wasn't sure how many runs I could get in, so I saved a little time by dressing lightly.
February 11, 2013
The weekend started with lot of promise and some pre-game hype. A clipper that was going to transfer energy to the coast formed a little late to REALLY dump on New York. But the original low hung on longer than expected and both Cats and Daks did score some of the coastal love.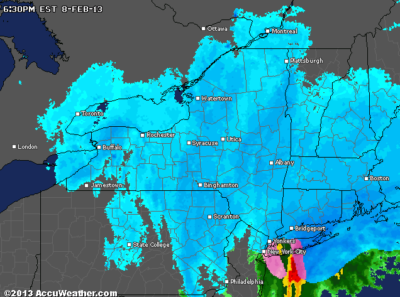 It started snowing early Friday morning and at Gore, the opening bell cord was covered in 1-to-2 inches of new snow. It's my tradition to hit Sunway first, to harvest the cord, while making big sweeping turns. It was beautiful and quiet and snowy.
I took that first lap of the Gondola solo and on my second run I connected EDeO, Chuck, Bobbie and Dean. We headed off to the summit. We skied everything. The trails were incredible and the woods were thin. We skied all open aspects except Topridge.