Some things exist, while others are only in your mind. Still perfect conditions can make reality fantastic. Or put another way, just because something exists doesn't mean it's not fantasy.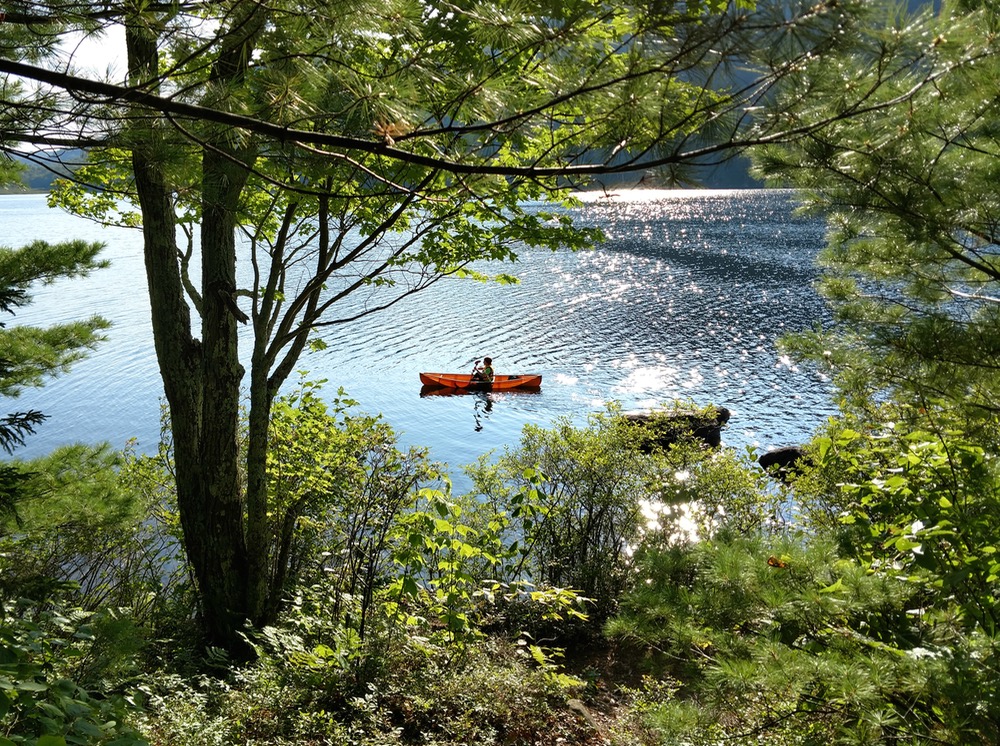 The Adirondack Dream Week is something I've come to expect every September, or at this time in my life, every August. This is not to say that conditions are dreamy every year. But it's often enough to keep the dream alive.
This year was just about perfect. Sunny, cold, breezy and almost bug-free.  We didn't really have big plans when we arrived. Mountain biking, glade clearing, trail maintenance, gymnastics, paddling, walking and drinking it in.