Monthly Archives:
August 2015
August 31, 2015
Everything changes and from what I can see summer vacation is no different. In the old days, we'd use our time off to explore the Siamese Ponds Wilderness and the south central Adirondacks.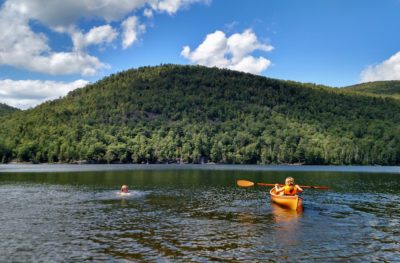 We'd push our week or ten days of time off as late in the season as possible. That time right after Labor Day is possibly the best time of the year in the mountains, outside of ski season.
Now we take it when we can get it. When our daughter entered kindergarten, like many families, we moved our vacation into late August, after camp and before school. Sometimes, our schedule of activities shortens that long week in the mountains into a long weekend.
August 11, 2015
As I discovered on a recent weekend while trying to park at Lake Minnewaska, it's hard to call the Gunks hiking scene "overlooked."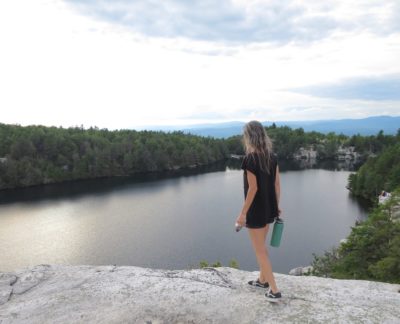 Granted it may seem that way to obsessed rock climbers and skiers who drive by searching for taller mountains. Still, after being pleasantly surprised by the in-lot snack shack, it was nice to see how empty the trails were once you got past the Minne swimming area.
I was on my way to rediscover a seminal Gunks hike, venturing out for a loop from the lake to Gertrude's Nose, and then up to Millbrook Mountain.