Monthly Archives:
March 2015
March 31, 2015
Taking a whole weekend off to ski this year was a rarity. I have a job that requires working on Saturdays, and you gotta take care of business. So when the opportunity came at mid-winter break, my family repaired to Lake Placid to ski Mount van Hoevenberg.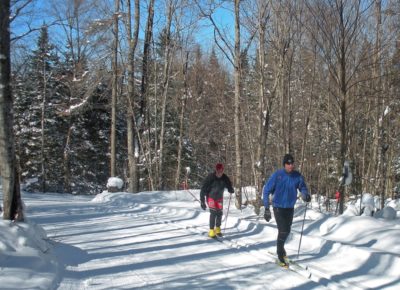 In 1982, I skied Mount van Hoevenberg for the first time. Still a novice, my friends were extolling the virtues of this place and we came up on a chilly January weekend.
The first trail we skied then was the Ladies 5k, so named because it was the route for the women's 5 km relay event in the 1980 Olympics. Only one of the most difficult trails in the place. The lower part of the loop I managed without incident. But from the height of land, I basically fell all the way back down to the stadium. I was still figuring out how to turn going downhill.
March 24, 2015
When the Slides are in play, I try to arrive early, just to be sure. Still in the end, all that really matters is where you are when they drop the access ropes.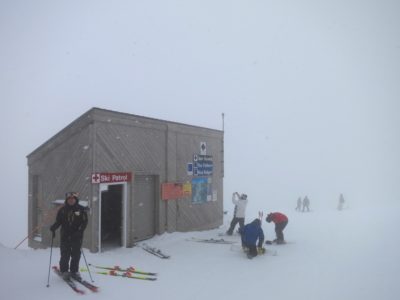 I was coming solo to Whiteface hoping to enjoy the Slides for a third time. To improve my odds, I contacted the mountain and asked if I could ski with a Mountain Host.
I'd skied with a Mountain Host once before, in December a few years back. I was told at that time that many of the hosts really like skiing with guests. They do seem to enjoy it.
March 18, 2015
The Adirondack High Peaks are a mystery to me. Seen from afar, they are both vast and tiny, occupying a fraction of the otherwise enormous park. Even with the stunning density of 4000 footers accessible from the Adirondack Loj, they're both in your face and utterly inaccessible.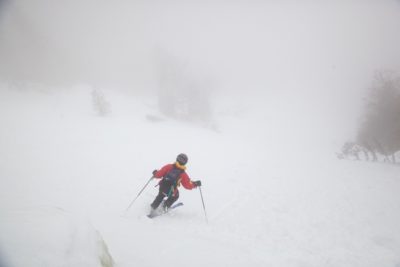 I know this well as many of my backcountry trips to the park end with epic workouts and fantastic stories, but often don't have much to do with the skiing.
Last Sunday I had a bag packed with technical gear for my first ski descent down the Trap Dyke, but my body hardly felt up for the task and a familiar sense of a mission unaccomplished set in its place. Rather than continuing up from the Marcy Dam to pursue Colden, our group allowed me to present a case to try the Angel Slides on Wright Peak instead.