Yearly Archives:
2014
December 29, 2014
In some ways, Hunter is the victim of its own success. On yet another drive up 87 with a recent transplant, I was asked to describe the hill. Being articulate or coherent at a quarter-of-six is hard work, so I settled on my gold standard of sports analogies.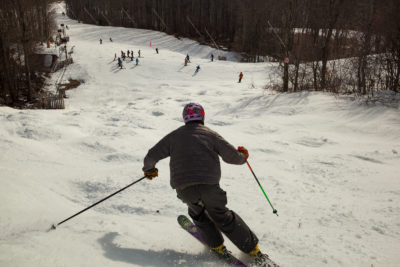 Hunter Mountain is kind of like the Yankees. Even if they win 100 games, the season is a failure if they don't win the World Series.
Since not everyone knows about Baseball, The Yankees are not only my favorite team but they are historically, the most successful. And in other news, precisely because of this, they have as many passionate detractors as they have casual fans.
December 22, 2014
North River NY is our home away from home in the mountains. As the little sister of a more well-known ski town to the south, North Creek, it can be overlooked, but the ski culture runs deep.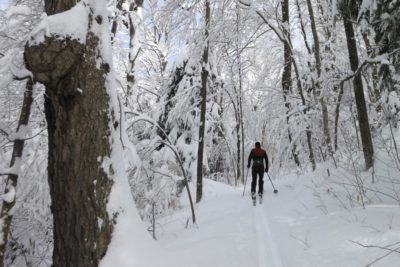 The two towns are joined at the hip, and in many ways North River relies on North Creek for it's very existence. But North River has a personality of it's own.
Like North Creek, North River's ski roots are nordic. Both towns have been kicking and gliding for decades. But while North Creek maintains big beautiful lift-served mountains, mechanical lifts have been silent in North River since the closure of Harvey Mountain in the 1970s.
December 18, 2014
Cascade concrete. Sierra cement. West Coast skiers have endearing nicknames for the moisture-laden snow that doesn't ski like champagne powder but can come down in fountains.
While the northeast sees every imaginable kind of winter precipitation, our mountains tend to get icy before they get heavy. Not this past week. Now we've earned our own coinage: Adirondack Asphalt.
Winter Storm Damon was touch-and-go for much of the region as sleet, ice, freezing rain, and plain old rain foiled the hopes for a 100% snow event. Luckily, on our side of Lake Champlain, the Adirondack High Peaks stayed almost entirely snow to the tune of two feet.