Monthly Archives:
July 2012
July 27, 2012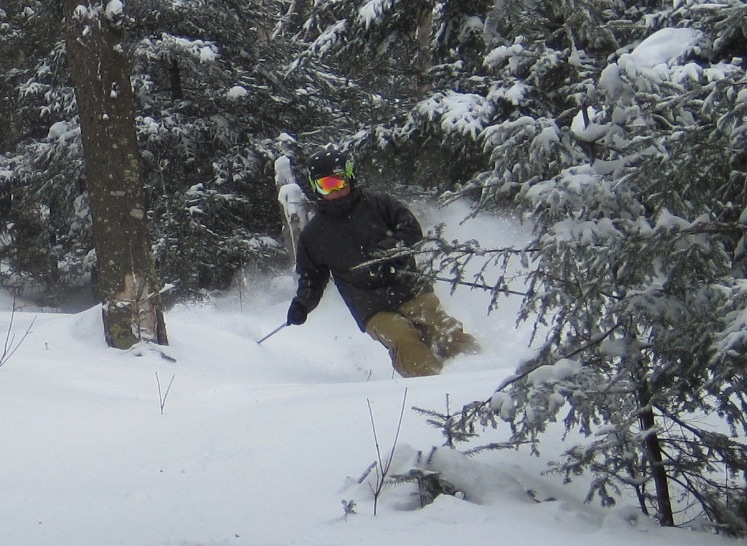 Condor shreds Chatiemac • Gore Mtn • Feb 25 2012
Finally, finally, finally we got a taste of winter in late February.  And it started with a little bit of magic.  On February 24, Jason called a storm, a lake cutter, that would track to our west, and deliver snow.  I'd never heard of significant snow falling on the warm side of the storm before, but like most skiers across the northeast, I wasn't arguing with the call.
Plans were adjusted, and I made a run for Gore on Saturday morning, and rolled into the parking lot before noon.  I booted up in the car, and walked straight to the triple to grab some turns in the new snow. I knew the place would be crawling with potential ski partners.  I figured I'd do laps on the darkside and see who came out of the woodwork.
July 24, 2012
Maybe I've seen the Last of the Mohicans one too many times: it seems I'm now obsessed with local lore and the "old days." On a recent canoe trip down the Delaware I couldn't stop talking about the Lenape Indians, their travel routines and dress. And on a hike up the highest mountain in Orange County NY, I drove my companions nuts detailing the meaning of the word Schunemunk.
Actually I've always been fond of remembering the time when men were men, and hiking meant figuring out how to get from point Algonquin to point British without the use of marked trails.
It was in this spirit that I thought I might conquer a stunning peak that I've admired many times from Hunter, Rusk Mountain. Located on the ridge just west of Hunter, Rusk has no trails (or ski lifts!) to either of its two summits.  I hoped the effort to hike Rusk would provide me some views and a parallel challenge to the Devil's Path, just to the south.
July 20, 2012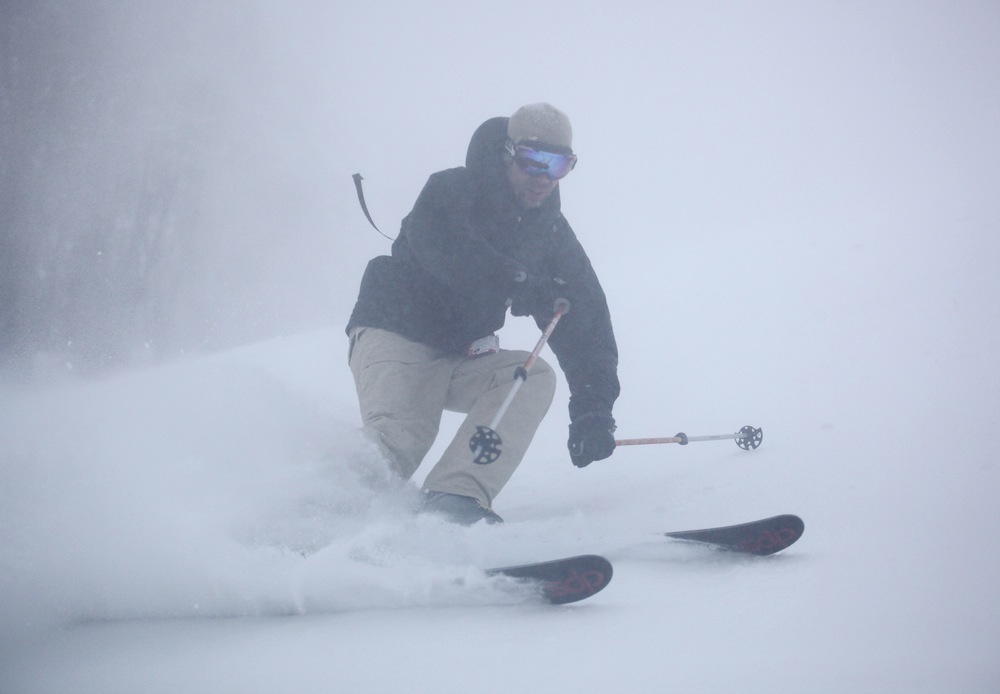 lemmycaution on Blockbuster • Plattekill Mtn • Feb 12 2012

NYSkiBlog serves a community from two worlds: those who live in the mountains and those from the cities and suburbs.  New York skiers are a diverse group, brought together by our love for the mountains. We see it as part of our mission to highlight that which brings us together.
After Hurricane Irene, the owner of The Diamond Bar in Brooklyn threw his full support behind the MARK Project's effort to enable recovery in the Catskills. When winter arrived, Diamond Dave continued his support of the Catskills by organizing a skier's party in Brooklyn on a Saturday night, followed by a caravan to Roxbury the next morning to ski: it was Diamond Day at Plattekill.